NBA Rumors: Realistic Chance of Kings Moving to Seattle Would Benefit League
February 8, 2012

Ethan Miller/Getty Images
The NBA would be better off if the Sacramento Kings became the Seattle Sonics, and that has become a very real possibility.
Sacramento is running out of time to secure a new arena, which would keep the Kings owners, the Maloof brothers, from moving the team.
The NBA set a deadline of March 1. After that point, the Maloofs will be free to move the team. That deadline does not appear to be flexible.
At least that was the conclusion that Randy Youngman of the OC Register came to when he asked NBA spokesman Tim Frank about the deadline. Here is Frank's frank response: 
The deadline has not been extended and remains March 1.
Sacramento does appear to be making some progress in those efforts (more on that later) but the fact remains that they are running out of time, and the Maloofs will not hesitate to jump ship.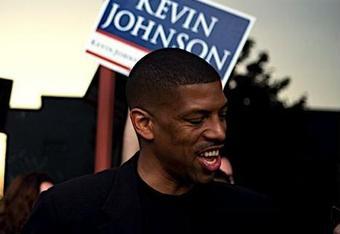 They already tried to bolt to Anaheim last year until changing their mind after a renewed interest by the NBA to keep the Kings in town came about largely due to the efforts of Sacramento Mayor Kevin Johnson. 
Now Seattle is closing in on an arena deal and they are eager to get a new team. 
The NBA is in no way opposed to that desire becoming a reality.  
Here is commissioner David Stern as quoted by Steve Miletich of The Seattle Times: 
And everyone says to us, 'Well, would you consider going back?' Of course, if they have a building. And so that's where it's left. We have no involvement. But we certainly are—if anyone asks us, we tell them what we know and we're happy to talk to them.
The key here is obviously a new arena, and Seattle is close. 
New Arena in Seattle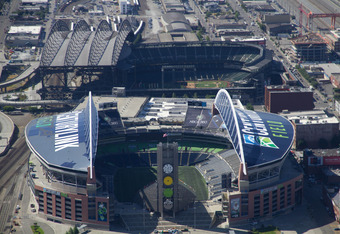 Seattle has quietly been working on a plan to build a new arena that would be in downtown Seattle, close to Safeco Field (home of the Mariners) and CenturyLink Field (home of the Seahawks).
Mayor Mike McGinn and his office have been working with Seattle native and multimillionaire Christopher Hansen to make that arena happen.
Nick Eaton of The Seattle PI reports that: 
Hansen already owns a chunk of land to the south of Safeco Field, and has a plan that could fund construction of a new stadium with "minimal impact on taxpayers."
As details of this plan have become public, the Mayor has begun publicly discussing the possibility. He is careful to state that Seattle taxpayers will not be footing the bill for this project.
Eaton quoted the Mayor as saying:
The people of Seattle don't want to pay for a stadium that's a money-losing proposition for the city. 
While the Associated Press quoted the Mayor as saying: 
It's a pretty substantial commitment that would have to be made by the investors.
As was stated above, Hansen plan has been for this project to not be reliant on tax dollars.
Supporting this fact is the wording in an email Hansen sent to a city official.
The Seattle Times obtained a copy of that email, and Steve Miletich and Lynn Thompson reported the following section: 
I genuinely mean that and am confident that with a little effort and creativity we can find a solution that meets our needs and the City's/State's desire to get a team back to Seattle without a large public outlay.
The prevailing thought is that he is close to making that a reality. 
Steve Kelley, who has been tracking this story down for the Seattle Times, was on Seattle's KJR's Gas and Elise in the Afternoon, and stated there was a: 
95 percent of getting the arena. 
And this is expected to happen sooner rather than later.
Here is Kelley from an article in the Seattle Times:
Obviously, much still needs to be worked out, but an announcement of an arena plan and the opportunity to bring the NBA and NHL to Seattle could come as early as April, and this is no April Fools' joke.
With the momentum of an arena growing, all eyes turn towards a Kings organization that is in a state of flux. 
Eyeing the Kings
Miletich and Thompson reported that Seattle is closely tracking the Kings' progress to get a new building.  
If Sacramento fails, the Kings could be playing in Seattle next fall if the city and Hansen reach an agreement, according to a Seattle City Hall source who has been briefed on the matter.
Eaton reported that Hansen is eyeing the Kings as well. 
For a tenant, Hansen has his sights set on the Sacramento Kings.
Steve Kelley went even further when he was on KJR's radio show when he said there was a: 
70 percent chance of [Seattle] getting the Kings.
This thought is far from universal, though. People in the know of the situation in Sacramento are becoming more confident that the city will get a deal done.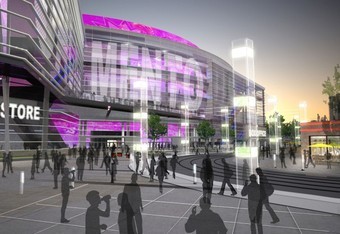 Tony Bizjak of the Sacramento Bee was on Kevin Calabro's 710 ESPN Seattle radio show and was quoted by Pete Treperinas of 710Sports.com as saying: 
Our sense is that David Stern does like Sacramento, does recall the days when we packed the arena for [a] decade-plus every night and would like to see a deal in Sacramento. At the moment, I would say that the NBA is quite focused on seeing if they can make a deal work in Sacramento for a new arena.
This confidence is not all about Stern's often fluid desire, either. Ryan Lillis of the Sacramento Bee tweeted that Sacramento Mayor Kevin Johnson is optimistic.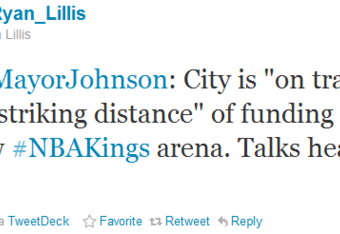 Lillis expertly outlines the proposal for the new arena in this article. 
Obviously, if this deal does get done, the Kings won't be going anywhere. If it does not happen in the next few weeks, though, the Kings will almost certainly be on their way out of town, and the best place for them and the NBA is Seattle. 
Seattle is the Best Fit
Kelley states in the Seattle Times: 
The NBA already has told interests in Seattle the new Sonics could play in KeyArena for the next two years while the arena was under construction.
The old arena in Seattle is ready to go. It is not a suitable long-term option, but it will more than do the job while the city builds a new arena. 
This would leave the Maloofs with a choice between Seattle and Anaheim as a new place to call home. 
Anaheim has a stadium in waiting—that is why they were eager to move there last season. However, they would be in close proximity of the Lakers and Clippers. 
Neither of those two organizations are going to be thrilled with a team moving to Anaheim, and they would both likely take to the offensive in convincing their fellow owners and the league that the Kings would be better off moving to Seattle. 
And that will be an easy sell. Seattle already has a market for basketball ready and waiting. This is a city that has a rich NBA heritage, and a history of supporting a basketball team. 
The arena the Sonics left had a seating capacity of 17,072. The Sonics last season was in 07-08. In the 11 years leading up to that, they completely sold out four of those seasons, and every season was over 15,000.
The number dipped to below 14,000 in the final season, but they were embattled in the turmoil of an impending move.
This move wouldn't just be about market viability for the team, either. It would help generate a little positive PR for a league that could use some.
The NBA could erase the ill-will created by the Sonics' departure. Meanwhile, a move to Anaheim would be greeted with bewilderment, as fans wondered why a small section of Southern California needed three teams.  
On the other side of things, this move is ideal for the Maloofs.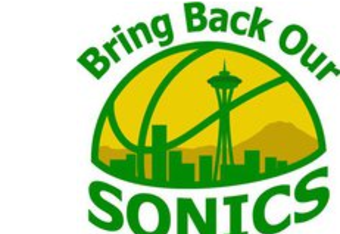 They get the built-in market and history of Seattle, they would face no resistance from the league and owners, and they would be able to keep their team. The Maloofs have said they are not interested in selling the team. 
Kelley, when he was on the KJR radio show, stated that he learned that Hansen doesn't want to own a team. 
If the Kings don't get their arena in Sacramento, and Seattle gets there arena deal, this is the only move that makes sense, and the only ones fans should tolerate.