NBA Rankings: The True List of the Top 5 Point Guards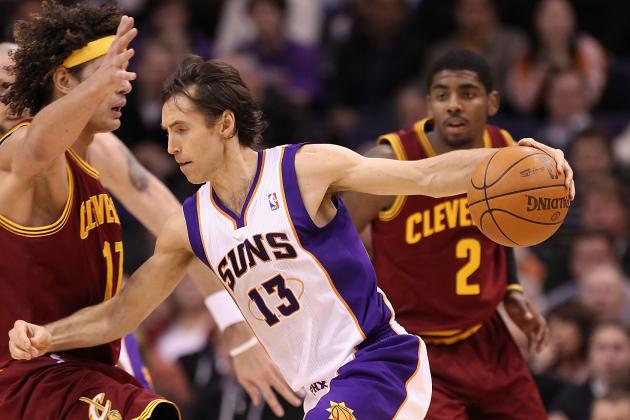 Christian Petersen/Getty Images

The discussion is open and everybody has an opinion.
Kurt Rambis had a list on ESPN that was questionable and probably from one or two years ago.
Stephen A. Smith sat with Rambis on ESPN and had a list that was right and wrong. Smith is very honest in his opinion and has valid reasoning for his numerical order. Rambis seems to focus on the old and omit the league's best.
Here are the top five point guards in the NBA with no discussion.
Begin Slideshow

»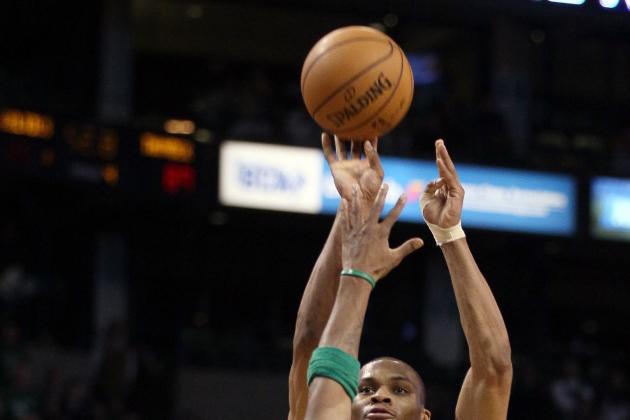 Elsa/Getty Images

No matter what anyone says, Westbrook is more of a scorer than a real point guard.
When Westbrook comes up court, he's not always thinking pass first and at the end of a game, you can expect him to jack up a three so he can showboat and put the guns away.
Westbrook is a great player and will only get better. With the crop of point guards there is in the NBA, he unfortunately falls to last in the top five on this list.
That is with great respect and admiration, though. There aren't many flaws to his game and Westbrook is one of the league's best without question. He's heavily relied upon and matches up with anybody in the playoffs.
Kurt Rambis' List: No. 3

Stephen A. Smith's List: No. 5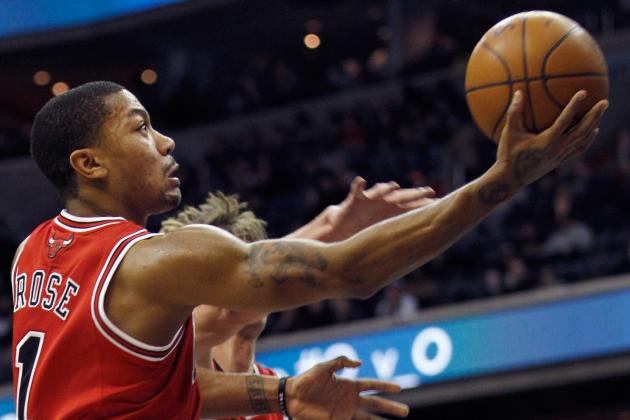 Rob Carr/Getty Images

Unfortunately, D-Rose is a scorer too but that isn't a bad thing for him or the Bulls.
Rose is the consummate teammate—a willing passer that can still be coached and learn from his mistakes.
In interviews, Rose is humble and seems very honest—but again, the fact that he is more of a scorer than pure point guard puts him at No. 4 on the list, which isn't bad at all. Rose is his own entity on the court and is considered the league's best in many circles.
Kurt Rambis' List: No. 2
Stephen A. Smith's List: No. 3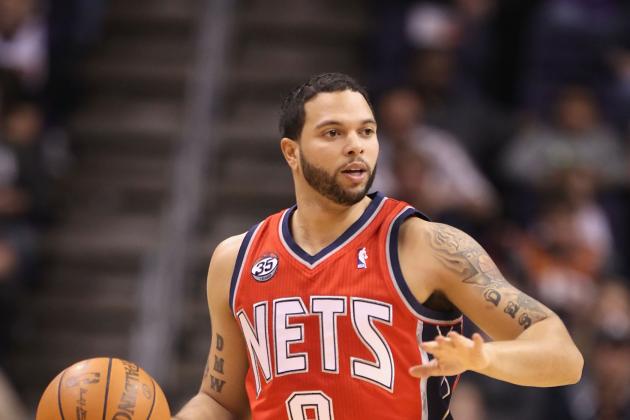 Christian Petersen/Getty Images

Williams is only third because his team isn't that great and he seems to be playing down at times this year.
Williams is a big body that sees the floor with ease and is a nightmare matchup for any point guard in the league due to his size alone.
D-Will moves with a power that is forceful yet smooth like a Cadillac. His shot never seems to be off and he can score with the best of the league.
Sometimes on the court and in interviews, Williams seems to be more concerned about either a trade, his beard or his free-agent status, which brings him from No. 1 to 3.
Kurt Rambis' List: No. 4
Stephen A. Smith's List: No. 1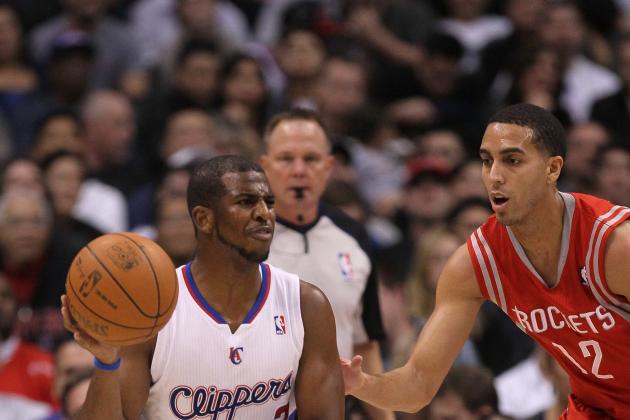 Stephen Dunn/Getty Images

CP3 is a pure point guard that controls his team inside-out. Tempo and attitude are what Paul brings to the Clippers and the wins are coming in bunches.
Paul knows when to pass, shoot, run the floor, talk trash—he just knows. Paul is young enough to fit in but has also been in the league long enough to be a seasoned veteran that knows how to take control.
Paul probably has the best 20-foot jumper out of this group and has single-handedly put the Clippers in contention for not just a playoff run but real championship aspirations.
Nobody else on this list is immortalized on the side of a building across the street from their arena.
Kurt Rambis' List: No. 1
Stephen A. Smith's List: No. 2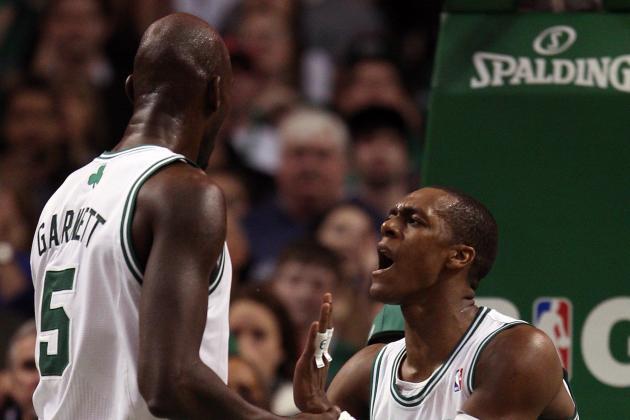 Elsa/Getty Images

Don't even start with the "he can't shoot" argument, because that is exactly the point. Rondo is the most legit of actual point guards in the NBA.
Pass, pass, pass, steal and pass some more—that's what Rondo does. For some reason, when you look at the stat sheet at the end of games, he's dominated and filled it up, the Celtics have won and he's only scored 10 points—maybe.
It's easy to gel with a group of young guys, but to teach old dogs new tricks? That's an art and Rondo is Pablo Picasso on the court.
Without Rondo, the Celtics are less than mediocre. Doc Rivers knows it and so does Danny Ainge. Rondo is the captain of the Celtic ship and without him, the Celtics aren't just taking on water—they're sinking. Not bad for a player that was considered the weakest link just four or five years ago.
He's not even on Kurt Rambis' list, which is atrocious coming from a player that should know a real point guard when he sees one. Mr. Rambis, you had Steve Nash fifth on your list and Rondo nowhere?
He's No. 4 on Stephen A. Smith's list, which is not bad considering the players in front of him. Just thought Stephen A. would put Rondo higher.