Kemba Walker and the 5 Biggest Steals of the 2011 NBA Draft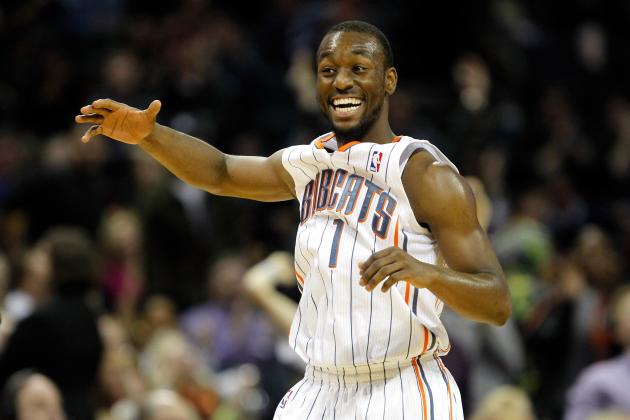 Streeter Lecka/Getty Images

We're a little past three weeks into the NBA season, and what a three weeks they've been.
Well, actually they haven't been all that great, but it's good just to have basketball back. It's obvious that the lockout has taken a toll on these teams as a number of squads are averaging far less than any team has posted up since the last lockout in 1999.
Even a number of elite players' point totals and field-goal percentages have decreased significantly due to the lockout cutting into training camp and preseason, which are primarily used to get NBA players back into shape.
Rather than speaking of the seasoned veterans this time, we'll instead speak of the latest batch of rookies. You might think they have no excuse since they're young and athletic, but it's extremely tough for a young player to get acclimated to his new surroundings with only two weeks worth of practice.
A few surprises have turned up and we're going to analyze the five steals of the 2011 NBA drafts, just so you don't have to.
Begin Slideshow

»
Rob Carr/Getty Images

Coming into the 2011-'12 season, we had a feeling that the New York Knicks' 17th pick Iman Shumpert would be something special.
He wasn't as highly lauded over as the other point guards in the draft were, but it was clear from the start that Shumpert was a first-class athlete who could do it all on the court. He has the athleticism and size of a shooting guard, but the mindset of a point guard.
After averaging 17 points, six boards and four assists per in his final season at Georgia Tech, Shumpert declared for the draft as a highly underrated floor general. The Knicks would make the right move in the draft for once and possibly pick the steal.
Without a solid point guard or shooting guard holding it down, Shumpert is being given enough chances to prove himself. He hasn't done too bad a job at that either. Getting 32 minutes of action per night, Shumpert is averaging 13 points on 39 percent shooting to go along with four boards, three assists and three steals per.
Already showing out as a star defender and a player who can score from inside and out, Shumpert is going to be dangerous once he works out the rookie kinks.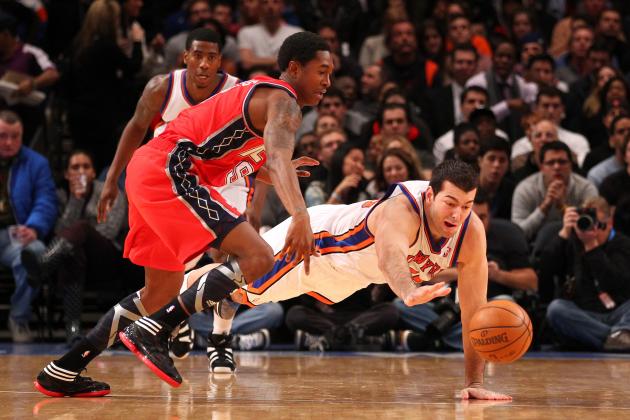 Al Bello/Getty Images

The New York Knicks failed to make one solid draft pick throughout the entire 2000's.
They ended up making two in the 2011 draft alone. After selecting Iman Shumpert in the first round, the Knicks then went for size by trading for former University of Kentucky Wildcat Josh Harrellson. Originally drafted by the New Orleans Hornets, the Knicks ended up giving away a few bucks in return for the center.
It was a wise pickup for the Knicks. This was prior to signing Tyson Chandler, so picking up Harrellson to back up the departed Ronny Turiaf was the smart decision to make. Even with Chandler on the team, the Knicks could still use help in their frontcourt when it comes to defensive and rebounding purposes.
For the 45th pick in the draft, Harrellson has played well. He's receiving nearly 20 minutes per night and is averaging five points and four boards per. He's an excellent hustler, isn't afraid to play aggressive under the rim on either side of the court and can even shoot the three well at 36 percent.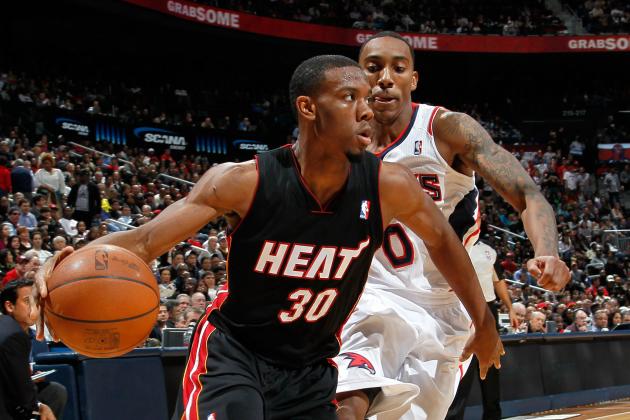 Kevin C. Cox/Getty Images

The hype has died down around former Cleveland State star Norris Cole, but that doesn't mean he wasn't a steal.
For the 28th pick in the draft, Cole has played well above the expectations of any late first-round draft pick. He was originally selected by the Chicago Bulls and was then traded to the Minnesota Timberwolves for Nikola Mirotic. Once the Timberwolves got their hands on Cole, he was traded to the Heat for money and a future second-round pick who would turn out to be Bojan Bogdanovic.
Chances are that the Heat made the right move. Thus far, Cole has been playing stellar, while I've never even heard of a Bojan Bogdanovic in the NBA.
We knew that the Heat had something special after their 115-107 win against the Boston Celtics. When no one else could score due to the Celtics packing the paint, it was Cole hitting every mid-range jumper and causing hysteria amongst the Boston defense. He's not too great from beyond the arc, but Cole is automatic from anywhere within 15 to 25 feet.
He's fearless on his drives and that's what continues to warrant him minutes. He's currently averaging nine points and three assists per.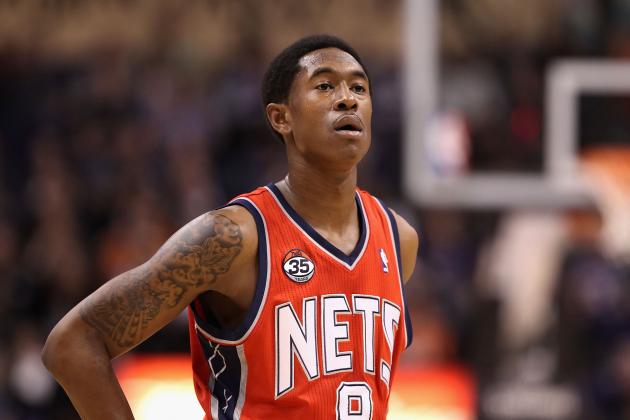 Christian Petersen/Getty Images

Another player that we suspected of being a steal prior to the start of the season, New Jersey Nets guard MarShon Brooks is quietly holding it down for a team that no one could care less about.
With Brook Lopez sidelined by a broken foot, the Nets needed someone to step up in his place and replace the scoring output that he maintained. Since Kris Humphries and Anthony Morrow decided to hold their ground as overrated, one-dimensional players, Brooks would end up being the player to take over the scoring duties.
We knew that Brooks could score. In his final season at Providence, he averaged 24 points per on 48 percent shooting while converting on 34 percent of his three-pointers as well. It seems that he hasn't lost a step since joining the NBA as he is currently posting up 15 points per on 47 percent shooting. He's also improved his three-point stroke as he now converts on 40 percent of his shots from beyond the arc.
To go along with four boards and two assists per, Brooks is setting the tone for any other 25th overall pick that comes out of the draft.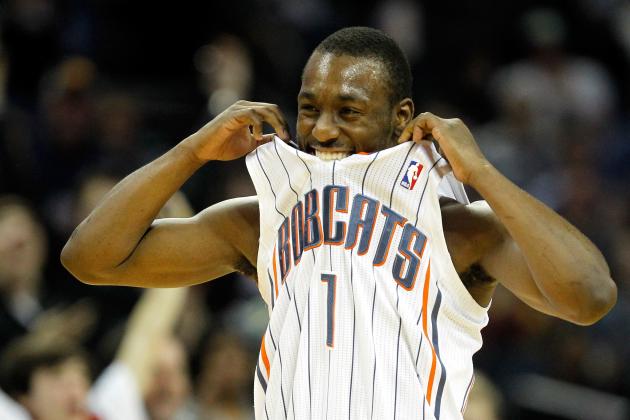 Streeter Lecka/Getty Images

This was too easy to see coming.
When you put a guy like Kemba Walker on a Charlotte Bobcats team that boasts Corey Maggette, Gerald Henderson and D.J. Augustin as its top scorers, eventually he's going to erupt and start taking over.
Well, we're actually still waiting for that moment, but at least Walker hasn't disappointed. Even though he's shooting 39 percent overall and 34 percent from beyond the arc, he has shown tremendous promise in his game. He's extremely athletic, is lightning quick, has a sick crossover and a consistent mid-range jumper to support him through his rookie season.
Walker is currently averaging 12 points, three assists and three boards per on a Bobcats team that is looking for direction. They're not really good, but Walker is showing some promise for the future. His offensive abilities triumph just about every other point guard in the draft as he can score at will on his drives or from within the perimeter.