NBA Daily Worst: Thunder Lose to Wizards, Knicks Fall Again and More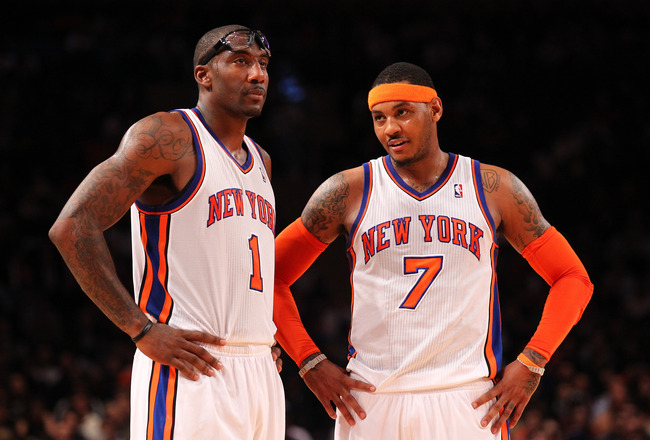 Al Bello/Getty Images
You can go anywhere to find the NBA' s daily best. Here's where we're bringing you the worst of the worst.
Whether it be the worst team performances or the worst plays of the day, we've got the very worst from some of the NBA's best players and teams.
The disclaimer here is that no teams or players were hated in the composing of this slideshow. This is strictly for entertainment purposes only.
DeMar DeRozan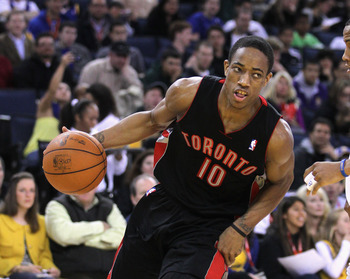 Ezra Shaw/Getty Images
DeMar DeRozan might have four capital letters in his name, but last night he didn't have a capital game.
Hitting on 4-of-16 for 11 points with five turnovers, two boards and no assists, he should have been compelled to offer a public apology to each and every teammate and fan.
Oklahoma City Everything
This kind of effort on the boards is just part of the reason the team with the fewest losses in the NBA lost to the team with fewest wins in the NBA.
The Wizards had 19 offensive rebounds and topped the century mark for just the second time against the Oklahoma City "defense," which is 17th in the NBA in efficiency, easily the worst among contenders.
Don't blame the Thunder's stars. Russell Westbrook and Kevin Durant combined for 68 points. James Harden added 13. The rest of the team totaled 20.
While Durant generally had a good game, he was the recipient of today's "Baker's Award" for making the most turnovers.
Pretty much with the two noted exceptions, this was a team loss in a game that a contender is supposed to win easily.
Jameer Nelson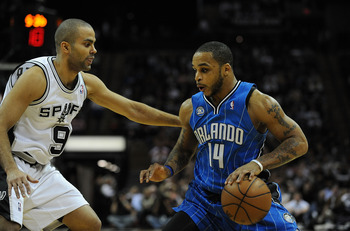 Ronald Martinez/Getty Images
Jameer Nelson went 2-of-16 from the field last night. That's so bad it's almost impressive. What makes it even more amazing is he did that without a single trip to the charity stripe.
I mean, at what point does a guy say, "You know, I just don't have it going tonight."
It was so bad that Ryan Anderson, who was 3-of-13, was probably telling him, "Don't be such a chucker, dude."
Amar'e Stoudemire and Carmelo Anthony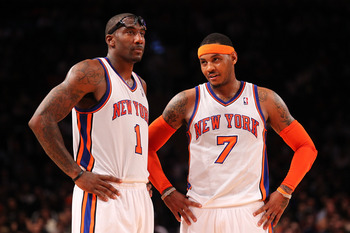 Al Bello/Getty Images
New York fans are going to accuse me of harshing their mellow because I'm being harsh on 'Melo, but Carmello Anthony and Amar'e Stoudemire were bad and badder last night.
Combined, they went 12-of-44 from the field. That's a .272 field-goal percentage.
They did a decent job on the boards, grabbing 18 between the two of them, but these guys are getting paid a lot of money to make shots, not miss them.
Stoudemire did have six turnovers, though.
Something has to give in New York. They have two of the most talented offensive players in the world and they are 24th in the NBA in offensive rating.
There's only so much hope you can put into the health of Baron Davis.
Not Covering Chauncey "Big Shot" Billups
Someone needs to remind the Dallas Mavericks of Chauncey Billups' nickname, "Big Shot."
His nickname is "Big Shot" because he hits "big shots." This is not rocket science.
He hit another one last night.
How do you not account for Billups over the top? This is a huge mistake by Jason Kidd, who is generally considered one of the smartest players in the game.
This was just all kinds of dumb, and as a result gets the award for worst play of the night.
Keep Reading