Top Cities in Need of an NBA Team
January 15, 2012

Nick Laham/Getty Images
J. Bruce Miller, a Louisville attorney, has been looking to bring an NBA franchise to the city of Louisville for many years, but despite failing to succeed in bringing pro basketball to Kentucky thus far, he isn't giving up hope just yet.
According to the Courier-Journal, Miller is looking for a wealthy person that has the money necessary to either fund an expansion team for Louisville, or move an existing franchise to the city.
Miller said he has given up on trying to find Louisville sources to back the acquisition of an NBA team. "We are looking for a billionaire willing to come in here and invest  in the city," he said, adding that it is more likely that the investor would try to buy an existing team and move it here.

"We have no time limit, but it is getting to the point where decisions have to be made," he said, noting that the league must be notified of any planned expansion or relocation by March 1 to be effective for next season.
Although the NBA has no plans for relocation or expansion at this time, according to a spokesman in the Courier-Journal story, that doesn't mean it is impossible for a team to relocate to Louisville or another city that would support NBA basketball in the near future.
Since Louisville doesn't have an arena right now capable of supporting an NBA franchise, plus the fact that Freedom Hall reportedly may need $70 million in upgrades to fit under NBA standards, I'm not sure Louisville is a good city for pro basketball. You also have to consider the role that college basketball plays in the state and the city of Louisville. Love for college basketball doesn't always translate into pro basketball success.
The league currently owns the New Orleans Hornets, and are looking for a buyer to take over the franchise. It would be foolish for any new owner(s) of the Hornets to remain in New Orleans, a city the team has not had consistent on-court and financial success in since moving there from Charlotte for the 2002-03 season.
Let's look at three cities that deserve and could support an NBA franchise.
1. Seattle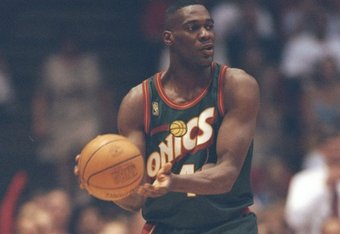 Stephen Dunn/Getty Images
The people of Seattle were heartbroken when their Sonics left town to relocate to Oklahoma City, where they became the Thunder, a franchise which arguably has the brightest future of any in the league.
Since finally striking gold in the draft by finding superstar Kevin Durant, only to see him and the team leave after his rookie year, Seattle has desperately wanted another NBA franchise.
The league should certainly give them one. A new arena is a hurdle that would have to be climbed to bring the NBA back to Seattle, but there is no question that the city would fully support a pro basketball team and fill the seats each night.
2. Kansas City
One advantage that Kansas City has over many cities that want a pro basketball team is they already have an NBA-ready arena in the Sprint Center.
Kansas City has a very loyal fan base that has supported the Chiefs and Royals despite both clubs not having much playoff success in the last two decades.
The city has actually hosted NBA preseason games before at the Sprint Center, and is a fabulous place for the NBA to consider moving to.
3. Pittsburgh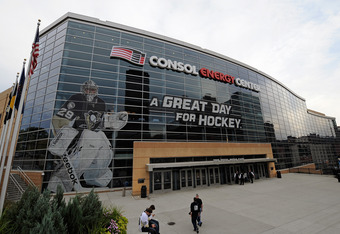 Jamie Sabau/Getty Images
Pittsburgh boasts some of the most passionate fans in sports, who have supported the Steelers and Penguins very well for many years.
Just like Kansas City, Pittsburgh has an NBA-ready arena in the Consol Energy Center, which is a beautiful new building recently built for the 2010-11 NHL season.
The Steelers, Penguins and Pirates have all had new stadiums built since 2000, proving the city is willing to allow its sports teams to build the necessary venue in order to prosper financially.
The NBA would be wise to consider Pittsburgh as a home for a team.
Nicholas Goss is an NBA Featured Columnist at Bleacher Report