NFL Power Rankings Week 12: Grades for Every Team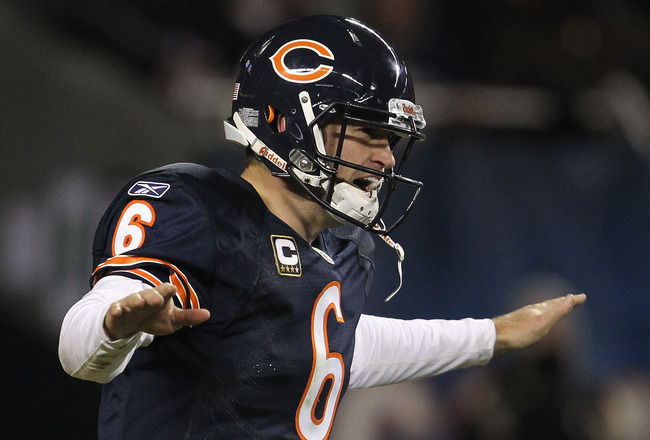 Jonathan Daniel/Getty Images
After a crazy weekend of NFL football, it's time to update our weekly power rankings. Although there's a twist this week.
I'll be taking a look at every team, breaking down their season based on preseason expectations of the national media and fanbases.
Will the Green Bay Packers lead the pack with an A+? Are the Indianapolis Colts guaranteed an F?
Here's a look at the grading scale:
A: Well above expectations
B: Slightly above expectations
C: Meeting expectations
D: Below expectations
F: Horrible
32. Indianapolis Colts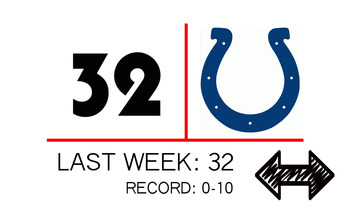 Preseason Expectations: AFC Championship
You could argue that fans in Indianapolis expect the Colts to make a Super Bowl run each year, but with questions about Peyton Manning's health starting to heat up before the season, expectations may have been tempered a bit.
Still, nothing short of a deep run in the playoffs was to be expected, or even thought of, this year by most looking at the Indianapolis Colts.
Instead of making a run at the championship, the Colts are looking for their first win and have fallen apart without Manning under center.
Grade: F-
31. St. Louis Rams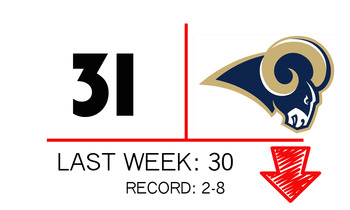 Preseason Expectations: Playoffs
Following a 7-9 campaign in 2010, many in and around St. Louis felt that the Rams were ready to take the next step with second-year quarterback Sam Bradford ready to lead them back to the promised land after his Offensive Rookie of the Year season.
Oops.
The fans and front office forgot that a good wide receiver is a big part of a quarterback's development. Without a true No. 1 receiver for the first nine weeks of the year, Bradford struggled when healthy and missed time with injury due to play behind a bad offensive line.
The story of the year in St. Louis isn't a pretty one. Instead of adding pieces to make a playoff run, the Rams will be looking to start over in 2012.
Grade: F
30. Minnesota Vikings
Preseason Expectations: 8-8
When the Minnesota Vikings added Donovan McNabb this summer, many thought the veteran quarterback would be the missing piece to the puzzle for the Vikings. While the playoffs weren't a reasonable expectation, the Vikings were expected to make a push toward contending in a very tough division.
Instead, the Vikings gave up on McNabb early in the year and are letting rookie Christian Ponder learn on the job. This season may be one that fans can look back on in three years as a turning point, as Ponder is showing potential.
Grade: D
29. Carolina Panthers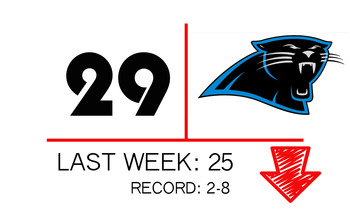 Preseason Expectation: 6-10
No one thought the Carolina Panthers would do much this season, and to be fair they haven't. What has been great is the play of rookie first-rounder Cam Newton at quarterback.
Newton has played well above expectations and has the Panthers offense going in the right direction. Newton's abilities haven't led to wins, but you can see the potential he brings to the team.
Carolina is stuck in a very tough division, making the playoffs a distant hope, but at the very least the team is headed in the right direction.
Grade: B
28. Arizona Cardinals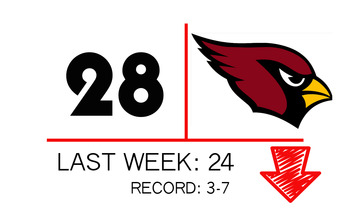 Preseason Expectation: Playoffs
Trading a starting cornerback and a second-round draft choice for quarterback Kevin Kolb had folks in the desert of Arizona ready for a return to the playoffs. It wasn't meant to be.
The Cardinals have struggled along the offensive line, and even that shiny new quarterback has struggled to produce and to stay healthy. Kolb is already on a short leash in Arizona, and it's only been 12 weeks.
To say the Cardinals have underperformed would be too kind. This is a team that's constantly going in the wrong direction.
Grade: F
27. Jacksonville Jaguars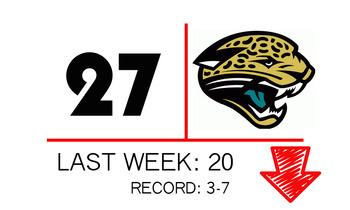 Preseason Expectation: 8-8
When the Jacksonville front office decided to cut David Garrard just days before the season began, expectations took a nose dive, just weeks after fans were hopeful with a renewed investment to the defense through free agency.
The playoffs weren't on the lips of even optimistic fans, but they did hope for a winning season.
Once it was known Garrard was out, the hope was that rookie Blaine Gabbert would step in and show the potential the team saw in him when they traded up to make him the No. 10 pick in the draft. Gabbert has been as disappointing as the Jaguars' record.
Both Gabbert and the Jaguars are playing well below expectations, leaving many to wonder if he's the man to lead Jacksonville back to the playoffs.
Grade: D
26. Washington Redskins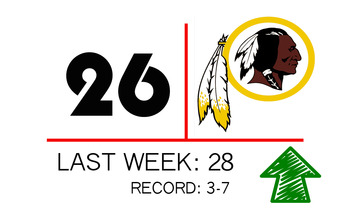 Preseason Expectation: 7-9
The Washington Redskins have both exceeded and failed to meet expectations this season. To say this has been a stressful season would be an understatement.
Washington jumped out hot, fueling playoff hopes under Super Bowl-winning coach Mike Shanahan, but those hopes were quickly extinguished when defenses remembered they were facing Rex Grossman and John Beck at quarterback.
Now we're back to reality, and the Redskins are playing right about where we thought they would. This is a team who can compete on a week-to-week basis, but is far from becoming a playoff contender.
Grade: C-
25. Miami Dolphins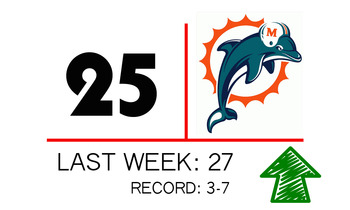 Preseason Expectation: 9-7
With Chad Henne having a great summer of workouts during the lockout and the further maturation of a nasty defense, it wasn't hard to see the Miami Dolphins being a surprise team this year. They haven't been. At all.
Miami may be riding a three-game win streak, but it's too little too late, as Miami is one loss away from being eliminated from playoff contention.
The Dolphins are ready to start over at head coach and quarterback, yet again.
Grade: D-
24. Kansas City Chiefs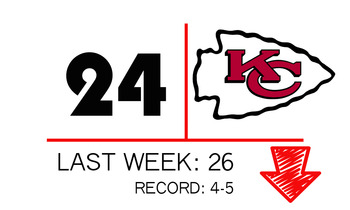 Preseason Expectation: AFC West champions
Coming off a 10-win season in 2010 and an AFC West title, the Kansas City Chiefs were expected to defend their crown this season. Even with a tougher schedule on the books, the Chiefs were too good to take a big step back.
Or not.
Injuries are largely to blame, as there hasn't been a huge drop off at key positions, but the sad fact is the Chiefs haven't lived up to expectations. Blame Todd Haley, Matt Cassel and/or ACL injuries to Jamaal Charles and Eric Berry. All that matters is the Chiefs are two games back in the West as the season comes down to the final stretch.
Grade: D+
23. Cleveland Browns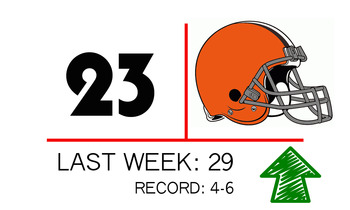 Preseason Expectation: 9-7
Some will be honest and tell you they had the Cleveland Browns penned as a potential playoff surprise in 2011. I had them damn close myself. If we're judging Cleveland on that basis, that they would have been close to a playoff berth, then they are way off this season.
Cleveland's players have also taken a step back. Peyton Hillis has gone from Madden cover to the IR. Colt McCoy was the future at quarterback, and now he's struggling to produce with no help at running back or wide receiver.
The good news is the defense is playing very well, and with two first-round picks the Browns are in position to rebuild.
Grade: D
22. Seattle Seahawks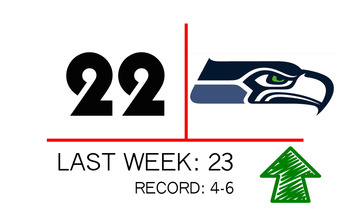 Preseason Expectation: NFC West championship
A 7-9 record in 2010 was good enough to win the NFC West for the Seattle Seahawks, which was a reasonable expectation in Seattle this year by many.
What people forgot was that Pete Carroll let Matt Hasselbeck go to Tennessee, replacing him with Tarvaris Jackson. A horrible decision in hindsight that most knew at the time.
The Seahawks have struggled to get the same chemistry on and off the field all year. They cut two starting linebackers and haven't found production from high draft choices along the offensive line. Personnel moves have derailed the Seahawks' hopes in 2011.
Grade: D
21. Tampa Bay Buccaneers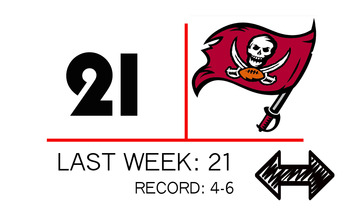 Preseason Expectations: Playoffs
The Tampa Bay Buccaneers pulled off 10 wins last season and were one win away from the playoffs. Looking at their young roster and the moves made this offseason, it seemed like Tampa was ready for at least a wild-card spot in 2011.
No one could have predicted the demise of the Buccaneers this season or the all-around bad play of Josh Freeman and the Tampa offense. Key players on defense have been hurt, or not performed up to expectations, or both.
No matter the reason, the Buccaneers are closer to 10 losses than 10 wins.
Grade: F
20. San Diego Chargers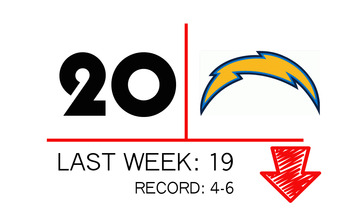 Preseason Expectations: Playoffs
The expectations in San Diego are always for the playoffs. This is a team that's always among the most talented from top to bottom in the NFL, but once again Norv Turner's players fail to play up to their potential. No surprise there, right?
While many were correct in not predicting the Chargers to make the playoffs this season, no one could have seen the poor play of Philip Rivers coming. Rivers has been more disappointing as a player this year than the entire Charger season.
It's time to rebuild in San Diego, starting in the front office and coaches box.
Grade: F
19. Buffalo Bills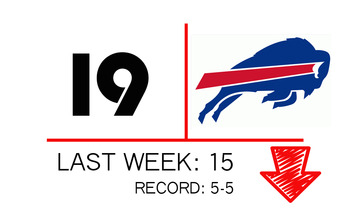 Preseason Expectations: 5-11
It's hard to remember what the masses were saying about the Buffalo Bills before the season began. I, for one, didn't expect much from Buffalo. In fact, I had them slated to pick No. 1 overall in my preseason mock draft.
Buffalo proved me wrong when it jumped out to a hot start, but since that start the Bills have cooled considerably. Buffalo looks like a different team in Week 12 than it did in Week 6.
The Bills' season could still be considered a success if they turn out an 8-8 performance. Going from top-three draft pick to the middle of the pack would be a great move in the right direction.
Grade: A
18. New York Jets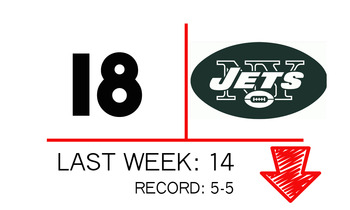 Preseason Expectations: AFC championship
Following two straight AFC Championship Game appearances, this was supposed to be the year the New York Jets made the move to a Super Bowl. Or not.
To be completely honest, I didn't have the Jets predicted to make the playoffs this season. The lack of a No. 2 wide receiver and a true pass rusher was too much for the Jets to overcome in my mind, and that's proven to be pretty damn accurate.
Mark Sanchez is regressing, Rex Ryan looks even more foolish and overall this season has to be considered a disappointment.
Grade: F
17. Denver Broncos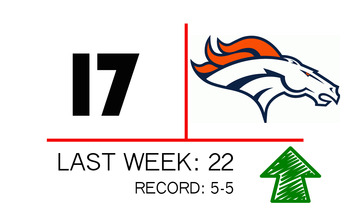 Preseason Expectation: 8-8
No matter who you thought the quarterback would be to open or close the season, no one thought Denver would be right in the mix for an AFC West title in Week 12. At least, no one outside Denver thought so.
Like him or not, Tim Tebow has been good enough for Denver's defense to carry them to a 3-1 record over the past four weeks. Tebow will get the credit, but the real difference makers are on defense.
The Broncos may slow down over the next six games, but this is still a team playing well above their 2010 record.
Grade: B
16. Philadelphia Eagles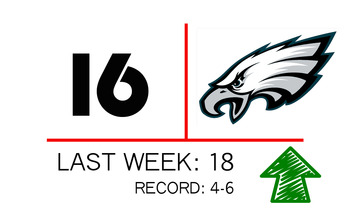 Preseason Expectations: Super Bowl
The so-called "Dream Team" was supposed to run through the 2011 schedule on their way to a Super Bowl showdown with whomever the AFC dared to place in front of them. Something funny happened along the way, though. The Eagles, and the rest of the NFL, learned that it takes a team to win. Not all-stars.
With few exceptions, everything about the Philadelphia Eagles season has been a massive disappointment. From top to bottom, a house cleaning is needed in Philadelphia.
As crazy as it is, the Eagles are still in playoff contention.
Grade: F-
15. Tennessee Titans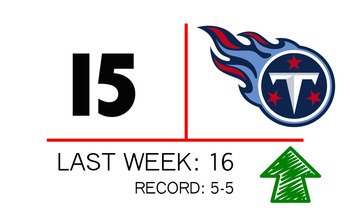 Preseason Expectation: 6-10
The move to sign Matt Hasselbeck was met with a general yawn around the NFL; instead it has proven to be one of the best free-agent additions made all summer.
Hasselbeck has been a star at quarterback for Tennessee, but unfortunately for the Titans Kenny Britt has been out with injury and someone is impersonating Chris Johnson at running back this season.
The play of Johnson has to be considered disappointing, but the rest of the Titans should be proud that through 11 weeks they are still in the hunt for the playoffs.
Grade: B+
14. Dallas Cowboys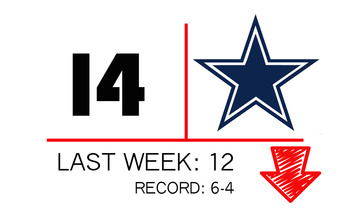 Preseason Expectation: NFC East championship
The Philadelphia Eagles may have been the hot team in the NFC East, but there were many who looked at the Dallas Cowboys and saw a division winner. At a minimum, the playoffs were to be expected.
Dallas is right there after 11 weeks, looking like a wild-card contender and potentially an NFC East winner, depending on what happens to the New York Giants down the stretch.
Dallas has also found a new star in rookie running back DeMarco Murray. Should Dallas miss the playoffs this year, they'll be a heavy favorite in 2012.
Grade: B
13. Oakland Raiders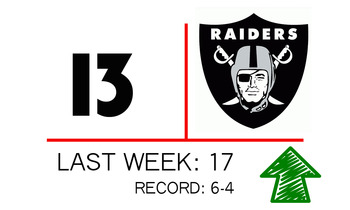 Preseason Expectation: 8-8
The Oakland Raiders are officially in control of their own destiny. Up one game in the AFC West with just six games to go, the Raiders are in the driver's seat in the division.
The preseason expectations weren't high, maybe a moderate improvement over their 8-8 record of last season. A hot start had Oakland fans hoping for big things, but the midseason trade for Carson Palmer has legitimate Super Bowl hopes in Oakland.
The Raiders may know a Super Bowl is unlikely this season, but a division title and run in the playoffs is reasonable.
Grade: A
12. Cincinnati Bengals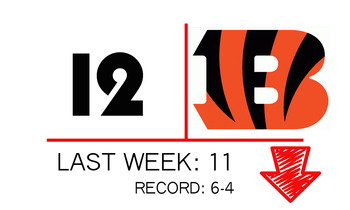 Preseason Expectation: 4-12
When the Cincinnati Bengals made it known that they were planning to play Andy Dalton, a second-round pick, at quarterback this season, very few people not employed by the Bengals thought they would do anything this year. Now they are in the wild-card hunt and still in the discussion as AFC North champs.
Six wins may not seem like much, but even if Cincinnati lost half of their remaining games they would be a much-improved 9-7, just one year after picking No. 4 overall in the NFL draft.
Cincinnati is going in the right direction, thanks to Marvin Lewis and his coordinators. Dalton to fellow rookie A.J. Green will be a bright spot in Cincinnati for years to come.
Grade: A+
11. Atlanta Falcons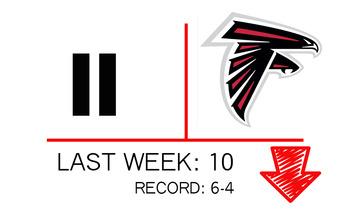 Preseason Expectation: NFC Championship Game
The Atlanta Falcons won an NFC-leading 13 games in 2010, and even with an early exit from the playoffs they were tabbed as an elite contender for 2011 after adding Ray Edwards and Julio Jones to an already loaded roster.
The Falcons have started out slow, but they are still a contender for the playoffs today and are getting hot at the right time.
The season hasn't been a disappointment yet, but having to fight for a wild-card berth is not where the Falcons wanted to be entering Week 12.
Grade: C-
10. New York Giants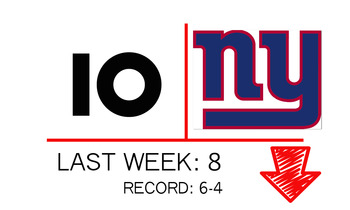 Preseason Expectations: NFC East championship
So far, so good for the New York Giants, even if Sunday night's game was a disappointment.
New York is still in the running for the NFC East title, and that's no small matter considering the talent in this division. The team is getting great play from Eli Manning, and he's found three very reliable receivers and an up-and-coming tight end.
New York is built to win late in the year, and a healthy Ahmad Bradshaw will go a long way in realizing those goals. I still see New York taking the East when it's all said and done.
Grade: B
9. Detroit Lions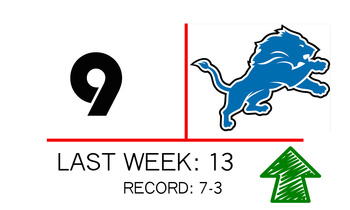 Preseason Expectations: Wild-card Berth
It was trendy to pick the Detroit Lions to make the playoffs before the season. Once they jumped out to a 5-0 record, it was a foregone conclusion they would make the postseason.
Detroit has cooled some since that hot start, but the schedule has been tougher and injuries have taken their toll. If Detroit can survive this midseason funk, they'll be road-tested for the playoffs.
The playoff drought in Detroit will most likely be ending this year. That alone is reason for celebration.
Grade: A
8. Houston Texans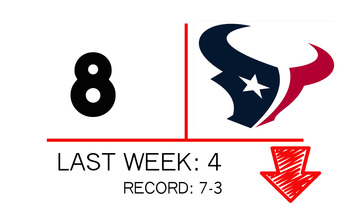 Preseason Expectations: Playoffs
I generally have a rule about not moving teams down due to injury until after the next game, but in this case I'm making an exception since the Houston Texans are on a bye this coming week.
Losing Matt Schaub is huge, maybe bigger than any injury in the league this year outside of Indianapolis. If the offense can rely on the run game for six more weeks, it's in great shape to make the playoffs and hopefully get Schaub back by then.
Houston had playoff hopes this year, and would be looking for a new head coach unless the playoffs were a reality. Gary Kubiak's team has overcome many injuries to key players, overcoming one more will earn him a nice extension after the season.
Grade: A
7. New England Patriots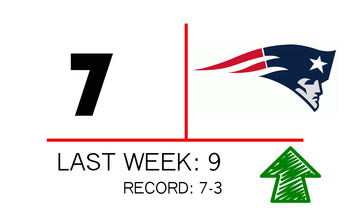 Preseason Expectations: Super Bowl
When you looked at the New England Patriot roster before the season, with new additions like Albert Haynesworth, Chad Ochocinco and Andre Carter, and then considered their slew of draft choices, the Super Bowl talk was heating up in Foxborough.
Coming off a 14-win season last year, we knew the Patriots would be good again, but they've honestly been disappointing this year.
The passing attack has been great, but the defense is horrible and the run game inconsistent. Those are two things you need to win in January and February, and that the Patriots are lacking.
New England is in the driver's seat for the AFC East title, and the Pats are among the best teams in the AFC, but anything less than a Super Bowl win will be a disappointment this season.
Grade: C
6. Pittsburgh Steelers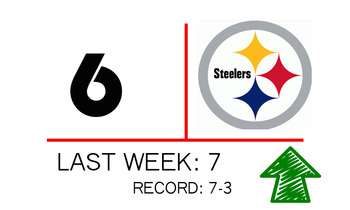 Preseason Expectations: Super Bowl
The Pittsburgh Steelers played in a Super Bowl last year; anything less than another chance at a ring this season will be a disappointment.
Pittsburgh started the season slowly, but the Steelers have rebounded nicely down the stretch and are playing a well as anyone in the league. Problem is, with two losses to the Baltimore Ravens, Pittsburgh will enter the playoffs as a wild-card team. That could mean a third matchup against Baltimore.
I like the Steelers' chances, but they need better play from the run game and defense if they're going to compete for a Super Bowl.
Grade: B
5. Baltimore Ravens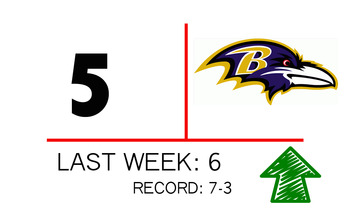 Preseason Expectations: Super Bowl
The Baltimore Ravens have never missed the playoffs with John Harbaugh and Joe Flacco leading the team. This was to be the year they went from a playoff team to a Super Bowl team.
Things look good for Baltimore's chances. Injury to Matt Schaub may have ended Houston's shot at the Super Bowl, and the New England Patriots and Pittsburgh Steelers are playing below the level Baltimore is at this year. If there's ever been a perfect scenario for the Ravens to make a run, this is it.
The team has to be worried about the production they are getting from Flacco and the lack of a run game as the offense forgets about Ray Rice, but there is enough talent here to really push in January once the weather gets cold. If Baltimore can lock up the No. 1 seed, it'll be my pick to make the Super Bowl.
Grade: A
4. Chicago Bears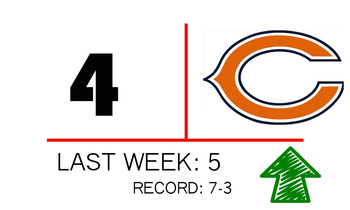 Expectations: Playoffs
A thumb injury may threaten Jay Cutler's regular season and potential playoffs, but until an official report comes out from the team, I'm waiting to move Chicago in the power rankings.
With six weeks to go, Chicago is in a great position as the No. 1 wild-card seed. The Bears can rely on the run game and win half their remaining games. That should be enough to get them in the playoffs, although they'll need to hope for losses by Detroit, Atlanta and Dallas along the way.
Without Cutler, this is a different team altogether. It's definitely getting interesting in Chicago. Caleb Hanie played well in the NFC Championship Game, but that was without the defense preparing for him. This will be completely different.
Judging Chicago on the season up to now, you have to be pleased with their play in the NFL's toughest division.
Grade: A
3. New Orleans Saints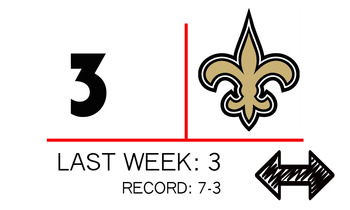 Preseason Expectation: Super Bowl
I was not among those expecting a Super Bowl for New Orleans this season, but I know many smart men and women who picked them to make the big game.
Outside of Louisiana, the Saints have been fairly quiet. They don't get the recognition of the Green Bay Packers or San Francisco 49ers, and you don't hear them mentioned with the New England Patriots or Baltimore Ravens. That's right where Sean Payton wants his team.
No one will see the Saints coming, but as the likely No. 3 seed in the NFC, they'll face a tough road to a Super Bowl appearance.
Grade: B+
2. San Francisco 49ers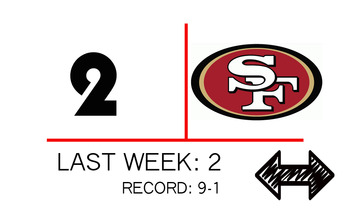 Preseason Expectations: 8-8
Admit it, no one thought the San Francisco 49ers would make the playoffs this year. First-year head coach, bust at quarterback, washed-up veteran at cornerback...this wasn't a playoff team.
But they are. And then some.
The 49ers are rolling behind that first-year head coach and bust at quarterback. Alex Smith is a contender for Comeback Player of the Year, and Jim Harbaugh is the Coach of the Year, no questions asked. Oh, and the washed-up veteran at cornerback, Carlos Rogers, is playing All-Pro football.
Every move has worked for the 49ers, who are riding an unbelievable eight-game win streak. They are one win away from wrapping up the NFC West.
Grade: A+++++++++++
1. Green Bay Packers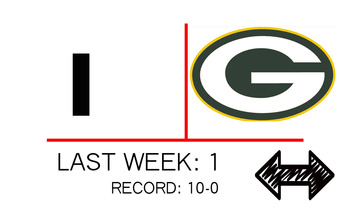 Preseason Expectations: Repeat Super Bowl champions
I won't hear any complaints here, at all. The Green Bay Packers are simply amazing.
There were, rightfully so, high expectations to start the 2011 season, but the Packers are exceeding those hopes with each win they rack up week after week. It's hard to imagine besting Super Bowl expectations, but Green Bay is doing it.
The preseason hopes for a Super Bowl are now replaced with talk of a perfect season. I'll jump on the bandwagon, as I can't see anyone beating a healthy Green Bay team.
Grade: A+
Keep Reading