Fantasy Football Rankings: Rating the Top 10 QBs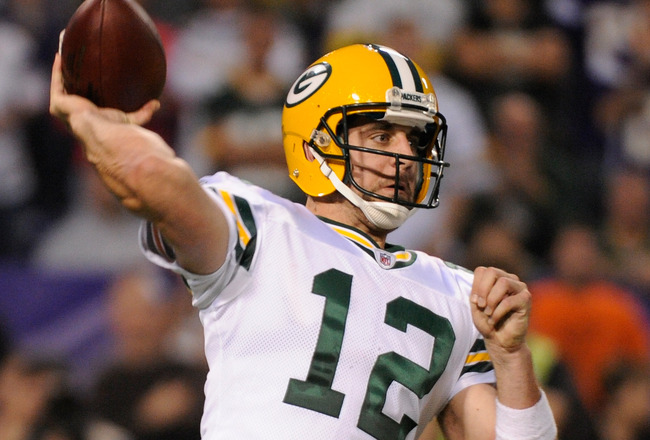 Hannah Foslien/Getty Images
Quarterbacks can win or lose you any given game in fantasy football, but this year it has been a surprising advantage to have an elite one like Aaron Rodgers.
The top 10, as ranked in standard scoring leagues, is extremely different than how they were ordered in the preseason.
Still, there are a number of familiar names near the top.
Let's take a look at the top 10 fantasy quarterbacks so far this season.
10. Mark Sanchez, New York Jets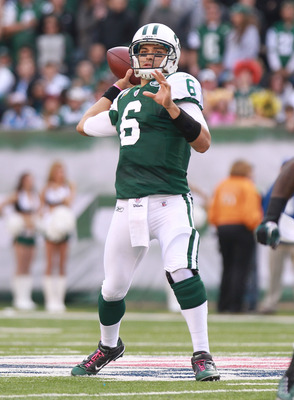 Nick Laham/Getty Images
As the New York Jets have loudly moved away from their usual strong running game, Mark Sanchez has quietly become a fantasy stud.
He has thrown 12 TDs to only six INTs, and if it weren't for his Week 4 stinker against the Ravens, he would be approaching the top five in standard scoring leagues.
The funny thing is, he has four games in the books in which he has thrown for less than 200 yards.
It appears Sanchez has finally taken the next step in his NFL progression.
9. Matt Schaub, Houston Texans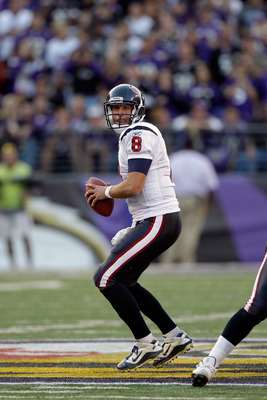 Rob Carr/Getty Images
Matt Schaub is very representative of the Houston Texans.
He cannot get stuck out of that rut between really good and not quite good enough.
He is likely a starter for most fantasy teams out there, but he really isn't good enough to make a difference in most matchups.
Schaub's performances have ranged from wildly inconsistent to fantastic this season.
Expect much of the same from Schaub as he tries to fight into a more consistent level of play.
8. Ben Roethlisberger, Pittsburgh Steelers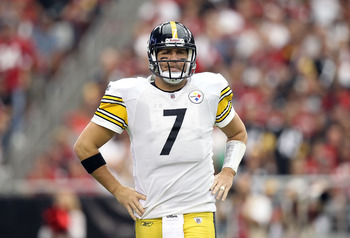 Christian Petersen/Getty Images
Ben Roethlisberger began the 2011 NFL season in disastrous form, but has since gotten the Pittsburgh Steelers back on track.
Roethlisberger exploded in Week 5 for five touchdowns against the Tennessee Titans.
Since then, he has proven that he will continue this trend into the rest of the season.
Look for Big Ben to get back to Super Bowl form for the rest of the year.
7. Eli Manning, New York Giants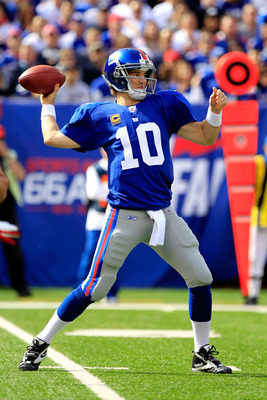 Chris Trotman/Getty Images
Eli Manning is the most underrated fantasy quarterback in the NFL year in and year out.
This guy flies under the radar in every draft due to the "experts" ranking him as a top-tier backup.
Then, Manning proves everyone wrong and usually overtakes the starting spot on your fantasy roster.
This year is no different. Manning has been putting up stellar numbers once again.
6. Michael Vick, Philadelphia Eagles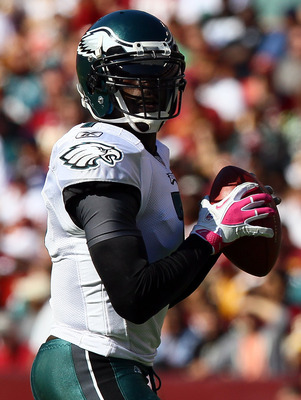 Win McNamee/Getty Images
Michael Vick is not the only reason for the disappointment of the Philadelphia Eagles in 2011.
Still, he definitely is one on a long list.
He has been inconsistent and his team's play has reflected that.
Vick has produced a couple of big games this year, but he is definitely not playing up to his 2010 level.
5. Matthew Stafford, Detroit Lions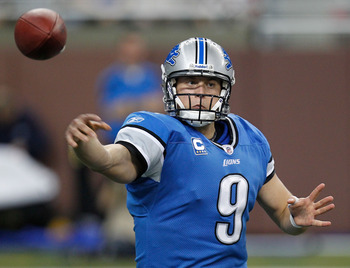 Gregory Shamus/Getty Images
Matthew Stafford proved his supportors correct early on in the 2011 season as he led the Detroit Lions to a hot start.
Since then, however, he has reminded us that he is still a young quarterback.
Stafford has played well, but not up to his astounding standards set in the first three weeks.
Nonetheless, he has earned a spot as one of the top five fantasy quarterbacks in football.
4. Tom Brady, New England Patriots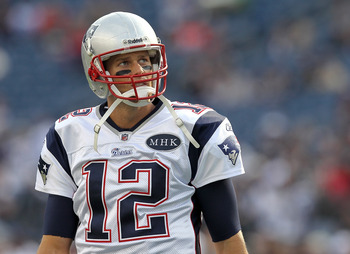 Jim Rogash/Getty Images
Tom Brady began the year with glimpses of a 2007 repeat.
He has fallen off a bit, but remains one of the few elite quarterback options this year in fantasy football.
Brady has the ability to blow up for big numbers any week.
All it takes is a smart comment from the opponent to get Bill Belichick and his no-mercy ways rolling again.
I see Rex Ryan lurking on the schedule...
3. Cam Newton, Carolina Panthers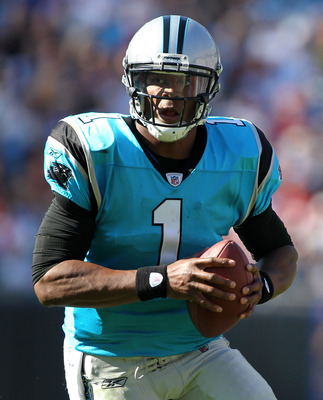 Scott Halleran/Getty Images
If you are not on the Cam Newton bandwagon yet, hop on it now.
The hype has finally gotten to me. This guy is the real deal.
Newton, despite the normal erratic throws that every rookie makes, has earned the spot of a top-three fantasy quarterback.
His ability to run the ball in from close has put him on a new level compared to past rookies and their ability to make a fantasy impact.
2. Drew Brees, New Orleans Saints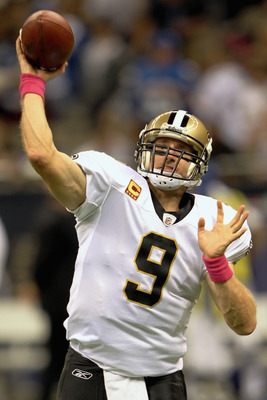 Jamie Squire/Getty Images
Cam Newton may have the flash, but Drew Brees is a near lock to bring it every week.
He has been as dominant as ever in 2011, accumulating 18 TDs.
Brees has taken over the "Peyton Manning" role as the face of the league's pure passers.
Well, at least for this season he has.
The next guy on this list may hold that role for quite some time.
1. Aaron Rodgers, Green Bay Packers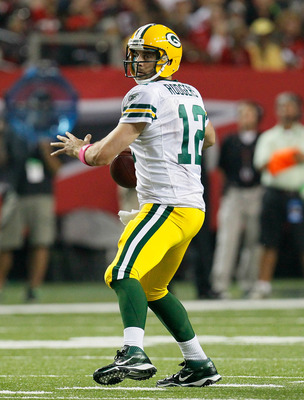 Kevin C. Cox/Getty Images
Aaron Rodgers is proving to everyone why No. 4 has been seemingly forgotten in Green Bay.
He is the only guy in the league that does not get blame for an incomplete pass.
If a ball leaves his hand and hits the ground, onlookers gasp and ask, "What happened there?"
That is the level Rodgers is on and it has transferred to fantasy success. If you have him on your team, you're probably reading with this with a rather large grin.
Keep Reading