Detroit Lions 2013 Mock Draft: Full 7-Round Predictions After Free Agency Week 1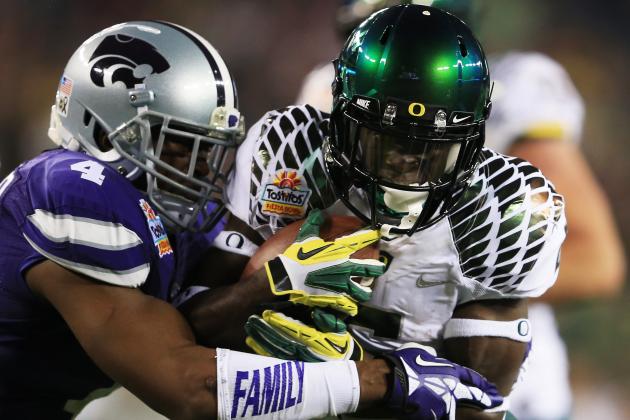 Doug Pensinger/Getty Images

It's tempting to think that the Detroit Lions' busy free agency period will have a serious impact on their draft strategy, but that rarely happens.
Since the opening of free agency, there is a very good chance that the Lions' big board hasn't changed at all. If it has, it's not because of players they have or haven't signed.
The Lions' current management has held the same organizational mantra from the beginning when it comes to offseason plans: draft good players, and fill immediate needs with free agents, not draft picks.
Riley Reiff is a good example of why that system works. Reiff, a 2012 first-round pick, only got to play in special packages last season because the Lions drafted him at a time when they already had two solid starting tackles.
A year later, one of those tackles left in free agency and the other retired, so if the Lions didn't have Reiff available, they'd be in serious trouble.
Similarly, Ryan Broyles seemed like a luxury pick in the second round last year, but now he's poised to be an invaluable part of an offense that still needs more weapons.
But above all, Reiff and Broyles will be relied on because they're both good players. That's what the Lions will be looking for this year, regardless of what they gained or lost in free agency: more good players.
Previous mock drafts:
All combine numbers and stats courtesy NFL.com.
Begin Slideshow

»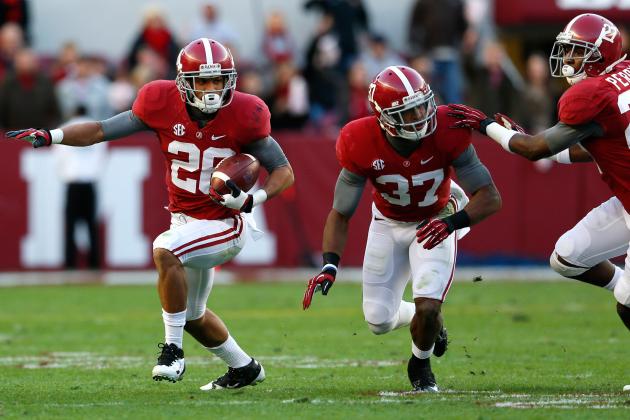 Kevin C. Cox/Getty Images

Despite the calls for it, I have resisted this pick for a while now. I don't like the idea that the Lions would draft three cornerbacks in 2012—including a third-rounder—only to give up on developing them after one season.
Drafting Dee Milliner almost certainly means letting go of one of their young corners, unless they want to carry four cornerbacks with a combined three years of experience through 2013.
So why make the call? Well, the rumor mill churns strong, and Walter Football has compiled a series of snippets from in and around the Lions organization that seems to point to them going after Milliner here, especially after a sparkling combine performance.
At this point, the Lions are in greater need of a pass-rusher than a cornerback, especially with Chris Houston back in the fold. But few, if any, pass-rushers are worth the No. 5 overall pick.
If the Lions are truly going for the top talent on the board, it's either Milliner or one of the top offensive tackles. And it increasingly looks like Luke Joeckel and Eric Fisher will be hard to find at No. 5 overall, which makes Milliner the choice by default.
Previous Picks
Manti Te'o, LB, Notre Dame (01/07/13)
Damontre Moore, DE, Texas A&M (01/26/13)
Bjoern Werner, DE, Florida State (02/04/13)
Eric Fisher, OT, Central Michigan (02/11/13)
Kenny Vaccaro, S,Texas (02/27/13)
Ezekiel "Ziggy" Ansah, DE, BYU (03/14/13)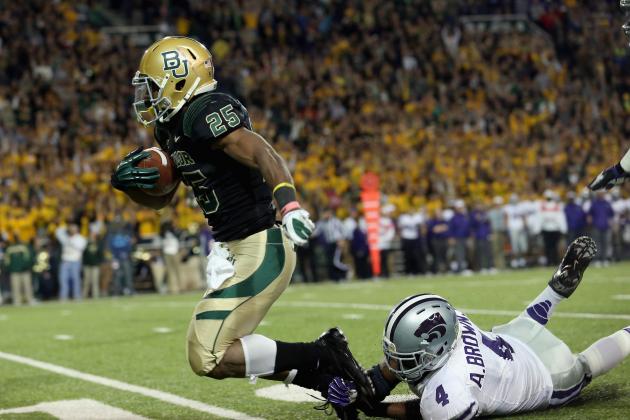 Ronald Martinez/Getty Images

It's worth noting that the only position the Lions haven't significantly upgraded so far this offseason is linebacker.
They've stabilized the secondary (though that was primarily through getting their own players back) and brought in former Seahawk Jason Jones to the defensive end position. They also re-signed DeAndre Levy, but they have extended the same consideration to their other 2012 starter, Justin Durant.
Durant is a solid starter, but like the Lions' other starting linebackers, Durant wasn't exactly an explosive playmaker. Brown is about an inch and 10 pounds from being a first-round lock, but he's slightly undersized.
That and a shoulder injury that has kept him out of workouts is just enough reason for teams to pass on an explosive talent like Brown just long enough to get him to Detroit. Brown has elite speed for a linebacker, is a sure tackler and is balanced in both the run and pass games.
He may not be a "steal" in the second round, but he would likely be an instant starter and a value pick.
Previous Picks
Barrett Jones, OL, Alabama (01/07/13)
Tavon Austin, WR, West Virginia (01/26/13)
Matt Elam, S, Florida (02/04/13)
Giovani Bernard, RB, North Carolina (02/11/13)
Sam Montgomery, DE, LSU (02/27/13)
Eric Reid, S, LSU (03/14/13)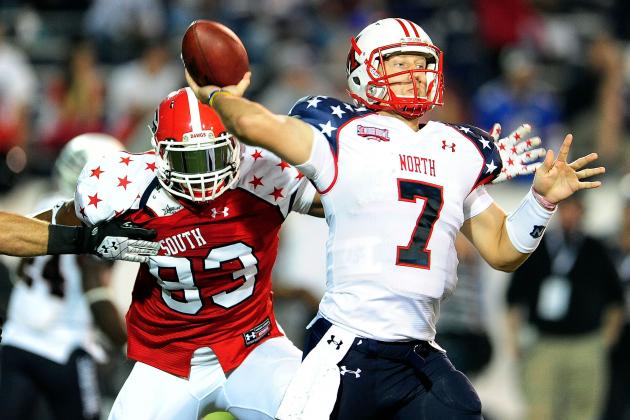 Stacy Revere/Getty Images

Cornelius Washington is one of those "high upside" players that some team will draft on the second day of the draft, betting that his potential will finally start to shine through.
Washington was a moderate, inconsistent producer at Georgia, who finished his college career with a disappointingly quiet senior season. But he exploded at the combine, posting a faster 40 time (4.55) than most safeties, better jumps (39 inches vertical, 128 inches broad) than most wide receivers, and more bench press reps (36) than all but three other people in the combine.
In other words, Washington is a physical freak. All the Lions need to do is harness him and get him to show it consistently on the field. With his athleticism and frame, he's an ideal fit for the Lions' Wide 9 formation.
The Lions' defensive line coach, Kris Kocurek, is one of the best in the business at getting the most out of guys like Washington. Not only has he helped optimize special talents like Ndamukong Suh and Nick Fairley, but he has also coached up later-round draft picks like Cliff Avril, Sammie Lee Hill and Willie Young.
There's no reason Kocurek can't do the same with Washington, and the payoff could be massive.
Previous Picks
Tank Carradine, DE, Florida State (01/07/13)
Dallas Thomas, OT/G, Tennessee (01/26/13)
Kyle Long, OT/G, Oregon (02/04/13)
David Amerson, CB, N.C. State (02/11/13)
Andre Ellington, RB, Clemson (02/27/13)
Travis Frederick, G/C, Wisconsin (03/14/13)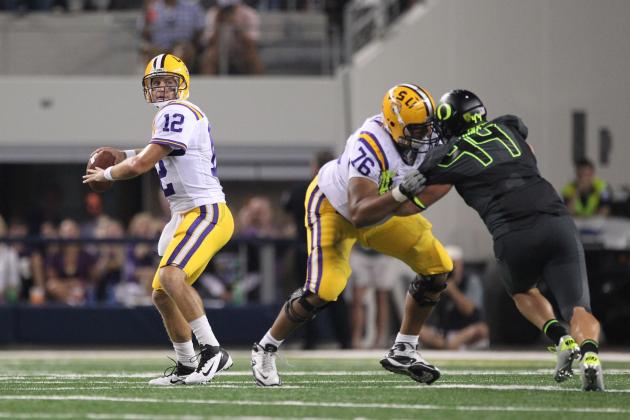 Matthew Emmons-USA TODAY Sports

If not for a torn ACL, Chris Faulk could be a potential second-round pick or better.
Instead, his stock has tumbled to the draft's third day.
This would be a Ryan Broyles-like pick for the Lions. They wouldn't be expecting Faulk to contribute much in his rookie season, but given a year to recover from his injury, he could be a huge value pick.
Of course, the Lions haven't had great luck betting on injury risks in the draft lately, but this is the point where the risk becomes more than worth it. If healthy, Faulk could be one of the top five offensive tackles in the draft.
Even if his injury does derail his career, a fifth-round pick is a small price to pay for the potential if he makes a full recovery.
Previous Picks
Bacarri Rambo, S, Georgia (01/07/13)
Mike Gillislee, RB, Florida (01/26/13)
Johnathan Franklin, RB, UCLA (02/04/13)
Devin Taylor, DE, South Carolina (02/11/13)
Hugh Thornton, G, Illinois (02/27/13)
Knile Davis, RB, Arkansas (03/14/13)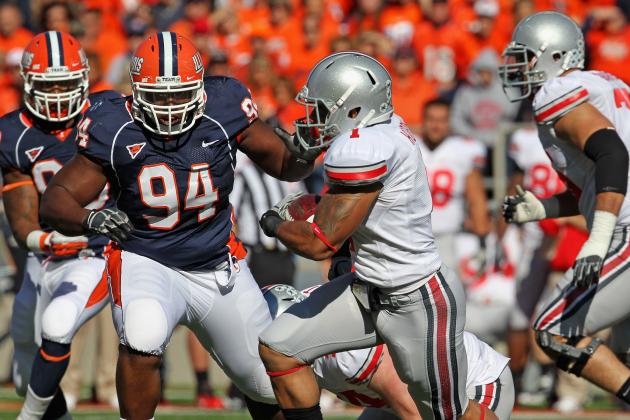 Jonathan Daniel/Getty Images

A prototypical 4-3 DE, Akeem Spence has good build and power for his position, but lacks explosion at the line.
As a result, Spence isn't really known as a pass-rusher. In four years starting at Illinois, Spence notched all of 3.5 sacks, which is why, despite being a solid player, he's unlikely to be highly coveted.
However, the Lions could use a stout, situational run-stopper on the team, with Sammie Hill off to chase his fortune in Tennessee. Should the Lions pursue Spence, they'd effectively be taking to the late rounds to find Hill's replacement.
Better still, since the Lions love to rotate their defensive linemen in and out to fit the situation, Spence could make perfect sense in short-yardage and running situations. Rather than look at his pass-rushing limitation as a negative, put him into a role as a run-stopping specialist and watch him thrive.
Previous Picks
Dion Sims, TE, Michigan State (01/07/13)
Brian Schwenke, C, California (01/26/13)
Jordan Hill, DT, Penn State (02/04/13)
Conner Vernon, WR, Duke (02/11/13)
Dwayne Gratz, CB, Connecticut (02/27/13)
Terron Armstead, OT, Arkansas-Pine Bluff (03/14/13)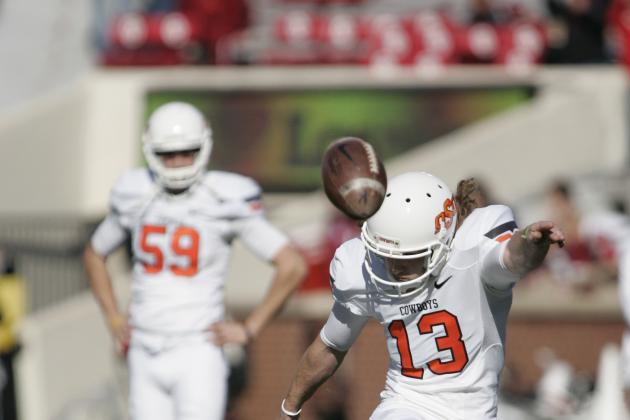 Brett Deering/Getty Images

Here's the situation. I mocked a punter to the Lions in the seventh round in my last mock, and I thought to mix it up a bit.
I mean, come on, a punter's a punter, right? What difference does it make?
It turns out, it might make a huge difference. Jason Hanson wants to return for his 22nd NFL season, and the Lions want him back—under certain circumstances.
See, Hanson still gets it done in the points and accuracy department, and he can even boom a 52-yarder through when his number is called. But the Lions aren't blind. They know Hanson is aging, and his kickoffs rarely result in touchbacks. The Lions really need to have fewer kickoffs to cover.
So what do they do? Keep Hanson and let him continue to boot his kickoffs to the goal line? Move on from Hanson and find a replacement? Carry two kickers?
None of the above.
Quinn Sharp is a punter, but as you can see, he is kicking off in this photo. Sharp has a huge leg as either a punter or placekicker, and he allows the Lions to satisfy all their special teams needs all at once.
This way, they can keep Hanson's field-goal ability (which, despite his advanced age, remains in the top half of the league), while improving kickoffs and punts, all without using an extra roster spot.
The alternative is to go all Dallas Cowboys about it and waste a bunch of roster space for no reason.
Previous Picks

Josh Boyd, DT, Mississippi State (01/07/13)
Rashard Hall, FS, Clemson (01/26/13)
Marquess Wilson, WR, Washington State (02/04/13)
Joe Madsen, C, West Virginia (02/11/13)
DeVonte Holloman, OLB, South Carolina (02/27/13)
Brad Wing, P, LSU (03/14/13)