15 NFL Players Who Shouldn't Quit Their Day Jobs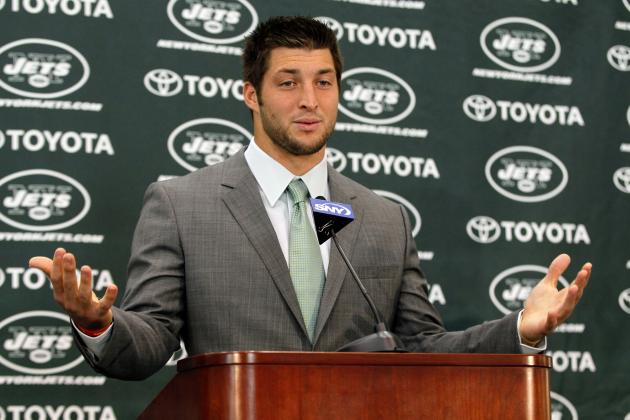 Mike Stobe/Getty Images

The NFL and its stars have never been more prominent, and many players take advantage of this notoriety and the money the game provides to branch into side projects.
While some players develop interesting or productive side gigs, the projects or jobs of some other players don't inspire the same confidence.
Here are the best of the worst: Here are 15 players who should stick to playing NFL football.
Begin Slideshow

»
Minnesota Vikings defensive end Jared Allen (who appears at the 33-second mark of this video) may be one of the league's most feared pass rushers.
While Allen's enthusiasm clearly carried this advertisement, it's also clear he really can't carry a tune.
Carolina Panthers quarterback Cam Newton may want to leave the serious rapping to the professionals, as this freestyle leaves much to be desired.
While some might call this a sign of immaturity from his college days, it appears that Newton has carried his work over to the next level.
While Newton's game has shown clear improvement from his time at Blinn College, his rapping skills have not seen similar growth.
New England Patriots wide receiver Chad Ochocinco is a lot more outgoing than most people, trying out several activities, including professional soccer, bull riding and reality television when not competing on the football field.
Despite this open-minded attitude, it's also important to remember that many of these projects didn't go very far (which in many ways is explainable given his status as a newcomer). His TV projects, The T.Ocho Show (with then-fellow Cincinnati Bengals wide receiver Terrell Owens) and Ochocinco: The Ultimate Catch each failed to draw major audiences and were quickly drawn down.
So please Chad: Stick to the NFL, and give us at least one final chance to see the football skills that made us love you in the first place.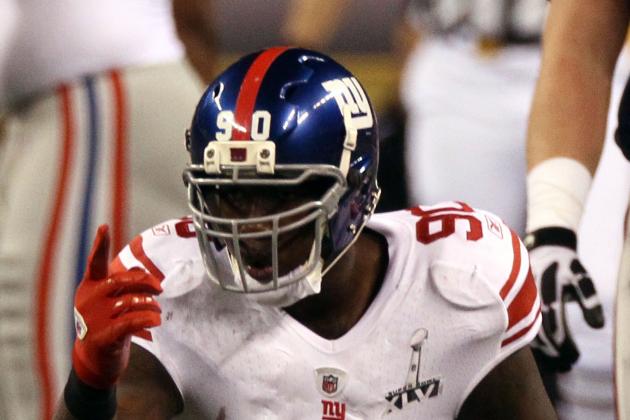 Win McNamee/Getty Images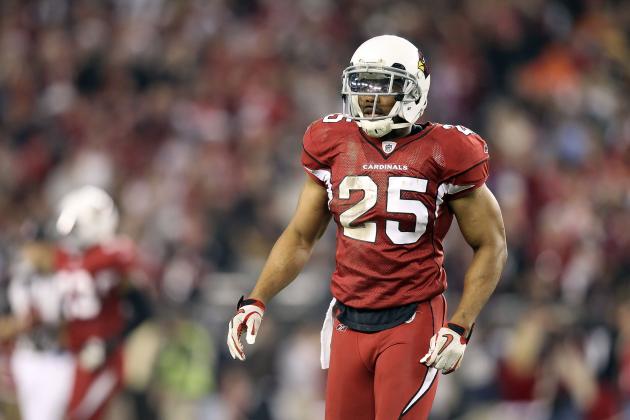 Christian Petersen/Getty Images

It's one thing for a person to take on a second job, but a completely different thing entirely if that begins to overlap and create problems in the person's first job.
That was definitely the case for Arizona Cardinals safety Kerry Rhodes. Then a member of the New York Jets, Rhodes' involvement in movies and modeling led to his negative labeling from teammates, coaches and the media.
Building on this critique, Jets head coach Rex Ryan called Rhodes "a selfish-ass guy" and a "Hollywood type."
Rhodes has worked to counteract that image since leaving the Jets, but that change in perception will only come with more hard work and success on the football field.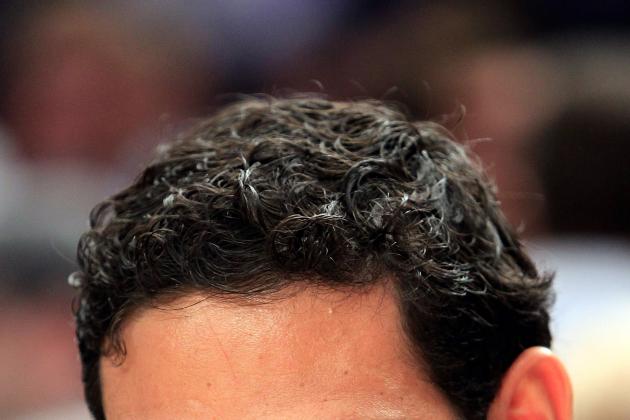 Chris Trotman/Getty Images

New York Jets quarterback Mark Sanchez is not afraid of being in front of the camera, and as such, he's been a part of several magazine spreads, including two for GQ.
Though these appearances boost his visibility, they also (and rightly) have drawn criticism from his fellow quarterbacks.
Following his last GQ feature, Sanchez was called out by Green Bay Packers quarterback Aaron Rodgers. Rodgers said Sanchez's look was "embarrassing," a critique Sanchez reportedly laughed off.
Though Rodgers is not perfect (we'll get to him in just a moment), one can only hope Sanchez can focus on improving his game and not just his wardrobe and looks.
When he's not raising controversy or getting himself suspended, Cincinnati Bengals cornerback Adam "Pac-Man" Jones has also been known to try out wrestling.
While serving a league-mandated suspension, Jones signed on with TNA Impact Wrestling. While he was a part of the league for several months, contractual obligations prevented him from competing in anything more than an observer role.
Though Jones retired after leaving the league for the first time, one can only hope that truly means he'll be away from the sport for good.
I like fantasy football. I also enjoy pizza. Somehow, this Pizza Hut ad makes me dislike both.
While Reggie Bush can't take full responsibility for this abomination of an ad, in my mind he is the culprit as he is the only person involved with the ad that I can recognize.
This is definitely not a good start for Bush's second career as a national product spokesman.
New England Patriots quarterback Tom Brady is a great player and overall likable guy. However, his role as shoe model (including this ad for Uggs boots) hasn't received rave reviews.
Given reactions like this or this one, it's clear fan opinion has turned Uggly.
Based on the poor reviews for the ads, one has to wonder if he'll shoo away future advertisers who want him to pitch their products.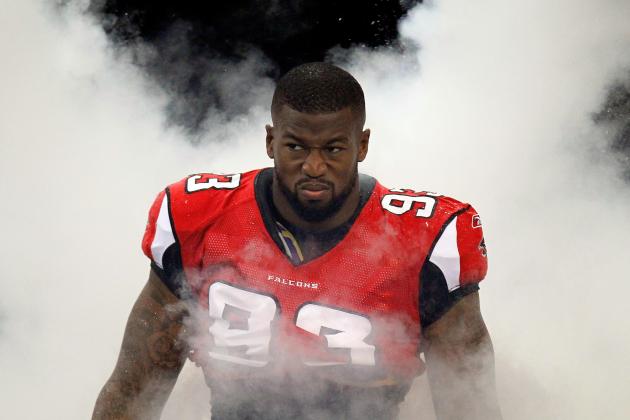 Kevin C. Cox/Getty Images

All kudos have to go out to Atlanta Falcons defensive end Ray Edwards for finding a new hobby in boxing and trying to do it as much as possible.
However, Edwards' debut showed that he is much better off applying his physicality on the gridiron.
Going up against a much smaller kickboxer, Edwards struggled to get most of his punches to land, and a report of the fight said there were few meaningful exchanges between the two fighters. Somehow, Edwards won in an unanimous decision.
Despite the win, one can only hope this embarrassment of a fight would be the knockout blow for Edwards competing in the sport seriously.
(Caution: Video may not be safe for work)
It's kind of interesting that Asante Samuel plays the cornerback position.
Listening to this song, I kind of wish that my mouse had intercepted my browser window before this song had reached its designated target... my ears.
It would've cut down on the bleeding.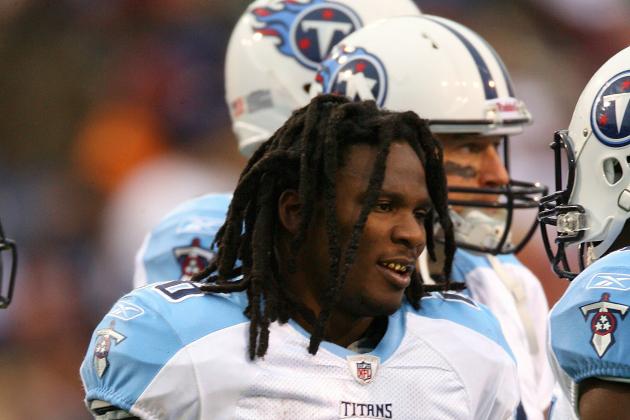 Rick Stewart/Getty Images

When he isn't either residing on one side of the spectrum gauging fantasy football heroes to fantasy football busts, Tennessee Titans running back Chris Johnson has taken his talents to the world of entertainment and music, forming Flashy Lifestyle Entertainment.
In addition to promoting his roster of rap acts, including real household names Pressure Domer, Lil EZ, Stakkhouse and Ballie, the company also uses its "considerable" clout to promote events like this classy "indoor and outdoor party" surrounding the 2012 NBA All-Star game in Orlando.
While it's tough to critique too much about what is surely Johnson's dream project, one has to hope that it's not taking too much time and resources away from him, given its likely low return on investment.
While State Farm's advertisements celebrating Aaron Rodgers and his touchdown celebration (which is known in the ads as the "discount double check") was one of the unique ads of last season, it's very obvious the novelty of these ads and the celebration have worn down substantially.
This may be one of the worst ads to see in repeat viewings.
In that sense, I call on State Farm not only to retire this and all other ads with Rodgers, but for Rodgers to come up with a new celebration to get the taste of these ads out of our collective mouths.
New York Jets quarterback Tim Tebow may be a lot of things, but a convincing shirt marketer and spokesman is not one of them.
That was apparent in this ad, as he struggles to get across why anybody would want to pay extra for this particular style of Jockey undershirts. It may sell, but that's more on the face and name of Tebow rather than any salesmanship on his part.
One can only assume that as he rides the pine with his new team, the frequency of these ads being played will go down.