25 NFL Players Who Will Need to Put Up or Shut Up in 2012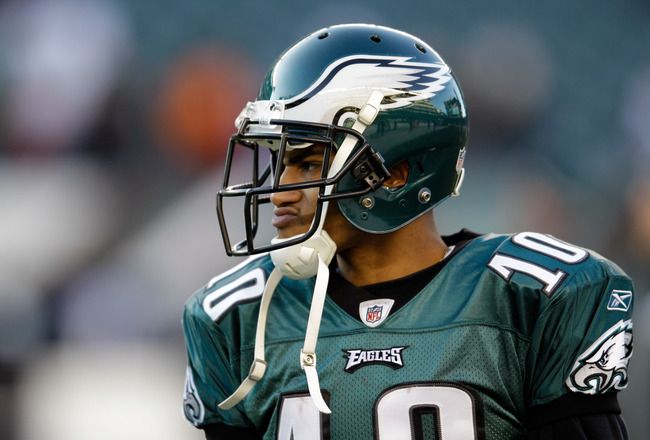 Rob Carr/Getty Images
Following the 2011 NFL season, we had our fair share of disappointments among players.
Some players simply talked the talk but couldn't walk the walk in 2011, while some players underachieved so tremendously, they're going to have to prove a lot heading into the 2012 season.
In that spirit, let's take a look at 25 NFL players who will need to put up or shut up in the 2012 season.
Randy Moss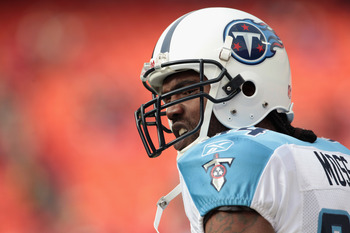 Jamie Squire/Getty Images
I'm not sure if you've been following this closely, but Randy Moss announced that he intends on coming back to the NFL this season and did so on his own U-Stream account.
If you're not familiar with U-Stream, it's pretty much like YouTube, but it's live, and the person that's streaming is able to interact with their listeners.
Moss spent this past season retired while 2010 was a very rough ride for the All-Pro wide receiver. Moss spent half of the season with the New England Patriots and the Minnesota Vikings and then the other half with the Tennessee Titans as he caught only five touchdowns all season.
At 35 years old, Moss is going to have a lot to prove in 2012, or he'll simply have to shut up.
Vince Young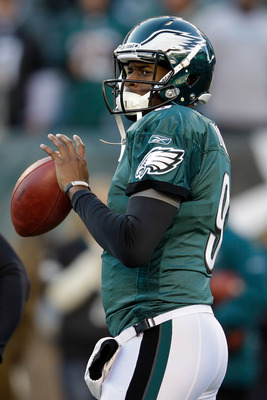 Rob Carr/Getty Images
Remember how Vince Young labeled the Philadelphia Eagles as the "Dream Team?" Yeah well, that didn't go over so well.
The Eagles went just 8-8 this past season, and Young failed tremendously as a backup as he threw a total of nine interceptions in just six games as he was filling in for Michael Vick.
With Young being a free agent, he has a lot to prove this offseason and next season.
Cedric Benson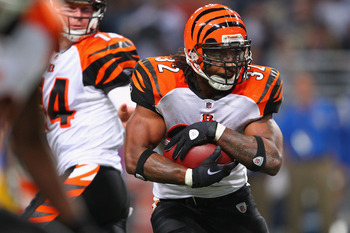 Dilip Vishwanat/Getty Images
You all know Cedric Benson as the diva running back with the Cincinnati Bengals, right?
Well he's had his share of legal troubles, and most recently, he was arrested back in July of 2011 and was suspended one game.
Benson didn't have the greatest season for the Bengals in 2011 as he ran for 1,067 yards and averaged just 3.9 yards per-carry.
Benson will turn 30 in late December and will have to prove to the Bengals that he's able to be their full-time running back despite being so inconsistent this past season.
Santonio Holmes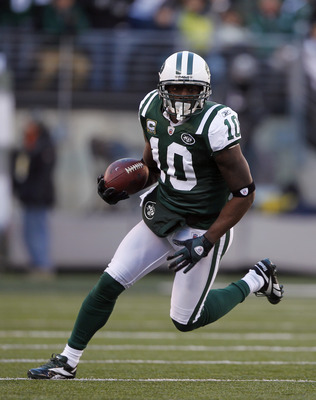 Rich Schultz/Getty Images
By the end of the disastrous 2011 season for the New York Jets, the team's No. 1 wide receiver Santonio Holmes and the team's quarterback Mark Sanchez were butting heads.
In the team's final game of the season against the Miami Dolphins, a game which was win-or-go-home, Holmes was benched after clashing with a few of his teammates in the huddle.
Holmes was one of New York's team captains last season and will likely not be one next season—he's going to have to produce as he's been an underachiever with the Jets ever since he landed their in 2010.
Brandon Jacobs
Jonathan Daniel/Getty Images
We all know Brandon Jacobs as a big-mouth that loves to say whatever's on his mind. For instance, he called Rex Ryan "very disrespectful b*****d," and he needs to shut up following the New York Giants victory over the New York Jets in Week 16.
Well, talk is cheap, Rex Ryan and the Jets certainly know that, but Jacobs shouldn't be talking. Just look at his stats from this past season.
Sure, Jacobs is a Super Bowl champion, but he ran for just 571 yards in 2011 and will have to produce a whole lot more if he wants to keep running his mouth.
Chad Ochocinco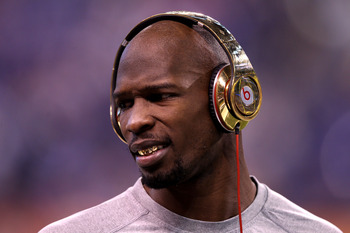 Elsa/Getty Images
Have you ever checked out Chad Ochocinco on Twitter?
Well, I suggest you do. Here's his Twitter account.
Let's put it this way: Ochocinco tweets A LOT.
For a guy that tweets a lot, he caught just 15 passes in 15 games this season for the New England Patriots as he reeled in just one touchdown.
Ochocinco's first season with the Patriots was an epic failure, and he'll need to spend more time studying the playbook instead of tweeting in 2012.
Bart Scott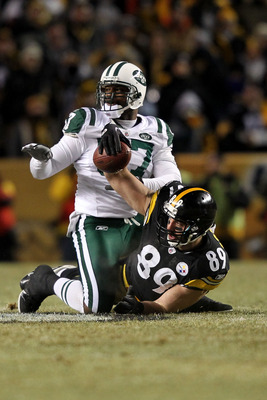 Al Bello/Getty Images
If you ask me, Bart Scott is a mini-me version of Rex Ryan.
Why's that? Well, he talks a lot—and I mean he talks a lot of trash. I'm sure you're all well aware of that by now.
For a guy who talks a lot of trash, the Jets went just 8-8 in 2011 and failed to make the playoffs.
Scott needs to shut his mouth unless the Jets are actually winning games and not underachieving much like they did this past season.
Jay Cutler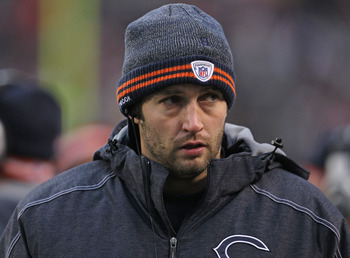 Jonathan Daniel/Getty Images
Jay Cutler isn't a trash talker at all. However, he hasn't really done anything that great ever since he joined the Chicago Bears.
Cutler clashed with Josh McDaniels in his final season with the Denver Broncos and whined his way out of Denver.
Now with the Bears, Cutler may have a winning record of 24-17, but he's not fulfilling his potential. Cutler has thrown 63 touchdowns compared to 49 interceptions while in a Bears uniform as well as completing just 59.9 percent of his passes.
For a guy with so much talent, Cutler has yet to prove anything.
Kenny Britt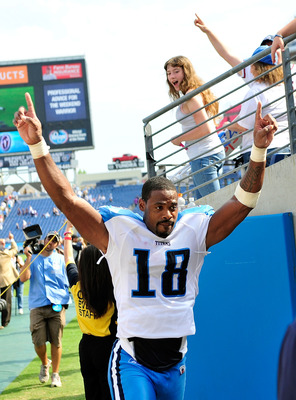 Grant Halverson/Getty Images
If you've never watched Tennessee Titans wide receiver Kenny Britt play, he plays with some sort of swagger and cockiness like he's the greatest thing since sliced bread.
Well, that's not really the case.
Britt is an extremely talented player who's had some legal troubles but really hasn't done anything spectacular with the Titans.
Ray Lewis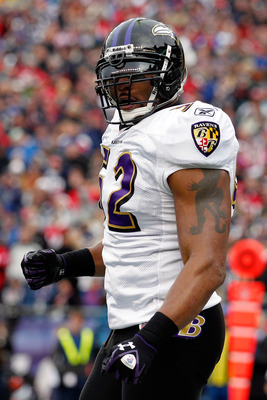 Rob Carr/Getty Images
Don't get me wrong. I love Ray Lewis. He's one hell of a competitor and one of the greatest linebackers in the NFL history.
However, Lewis' time may have come as time is running out on his chances of winning his second Super Bowl in his career as he's turning 37 on May 15.
Lewis needs to lead the Baltimore Ravens' defense to a championship next season, or he simply needs to pack up his bags and retire.
Plaxico Burress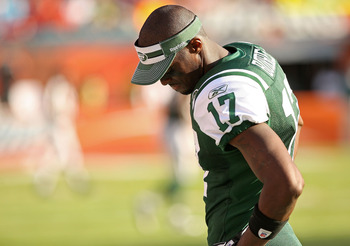 Mike Ehrmann/Getty Images
The chances of Plaxico Burress actually returning to the New York Jets next season is as likely as the word "fetch" from the movie Mean Girls actually becoming a trend.
Reports have indicated that the Jets are "done" with Plax, and he'll have to find a new home this offseason.
At 34 years old, Burress has a lot to prove as he was a bit rusty this past season with the Jets as he ran rather sloppy routes and was only a legitimate threat in the red zone.
James Harrison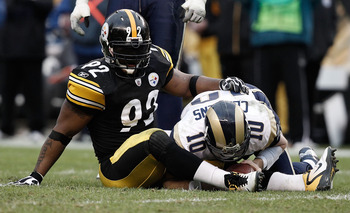 Jared Wickerham/Getty Images
Do I really need to try to make my case about James Harrison?
Let's just look at his recent incident when he mocked the New England Patriots moments after they lost the Super Bowl by stating that "cheaters never win."
Well, James—what happened to you and your Pittsburgh Steelers this season? Oh yeah, that's right. Tim Tebow and the Denver Broncos embarrassed you in the Wild Card Round.
I think we're all sick of Harrison running his mouth by now.
Albert Haynesworth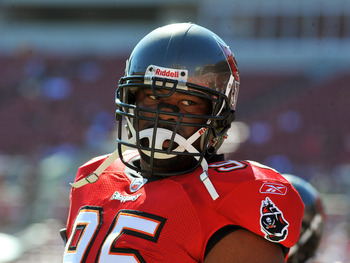 Al Messerschmidt/Getty Images
If the almighty Bill Belichick couldn't get Albert Haynesworth to produce, then he's hopeless.
Haynesworth failed as a New England Patriot in 2011 as he played in just six games before being cut as he recorded just three tackles and zero sacks.
To be honest with you, Haynesworth should just go away now. He's a useless waste of talent.
Victor Cruz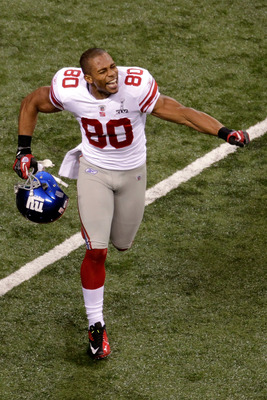 Joe Robbins/Getty Images
Apparently, New York Giants wide receiver Victor Cruz feels that he needs to be paid more—but does he really deserve it?
Hey Victory, I know that you're a Super Bowl champion, but telling the media that you deserve a pay raise isn't the best idea, considering you've only had one good season in the NFL.
Cruz needs to prove that he's not a one-year wonder next season, or he needs to shut up.
Chris Johnson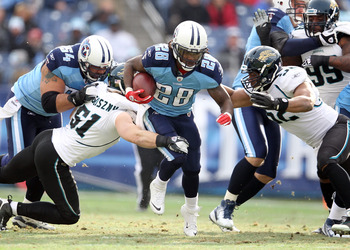 Andy Lyons/Getty Images
Many of you may disagree with me on this one, but Chris Johnson really gets on my nerves.
For some odd reason, I follow him on Twitter, and this guy does his fair share of tweeting. Instead of tweeting, shouldn't Johnson be working out and staying in shape?
I mean, it was so obvious this past season that he was not himself, and he was not in shape after he held out all of the preseason just for a contract extension.
Well, CJ2K has his money now and needs to put up or shut up in 2012.
Michael Crabtree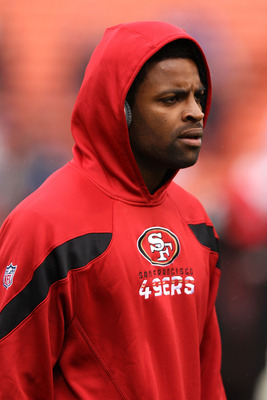 Ezra Shaw/Getty Images
Michael Crabtree has all the talent in the world and hasn't really done anything.
Sure, Crabtree showed some kind of life this past season with the San Francisco 49ers as he caught 72 passes for 874 yards and four touchdowns—but that's underachieving in my books.
Crabtree was projected to be an elite wide receiver, and now, as he enters his third season, he's been rather inconsistent.
For a guy who held out for the majority of his rookie season, he has yet to prove anything at the NFL level.
Terrell Suggs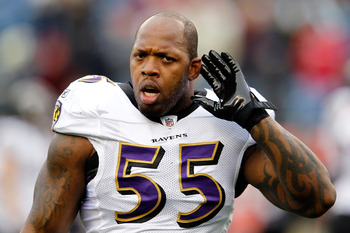 Rob Carr/Getty Images
Terrell Suggs has actually been under control lately as he has yet to say anything that we can deem as "stupid."
However, we all know that T-Sizzle loves to talk trash, but what has he ever done? He has yet to win a Super Bowl.
Suggs needs to step it up to a whole new level in 2012 and actually appear in a Super Bowl as that's the only thing left that he needs to do in his career.
Ndamukong Suh
Ronald Martinez/Getty Images
Ndamukong Suh has anger problems, and that's an understatement.
If Suh wants to continue playing dirty by stomping opposing players or illegally hitting opposing quarterbacks, then he needs to put up much better numbers than he did last season.
In 14 games, Suh recorded 36 tackles and just four sacks. Sure, those numbers are average and all, but that's nothing close to what he's capable of doing.
Stevie Johnson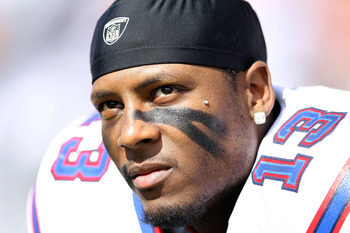 Andy Lyons/Getty Images
Stevie Johnson has slowly emerged as one of the diva wide receivers in the NFL after his Week 17 incident against the New England Patriots, when he scored a touchdown and lifted up his jersey to display his undershirt which read "Happy New Year."
That may have been funny and all, but he put himself ahead of the Buffalo Bills.
It's unclear if Johnson will return with the Bills in 2012, but wherever he goes, he's going to have to put up or shut up as he has yet to really develop into a No. 1 wide receiver, even though he walks around with that swagger.
Philip Rivers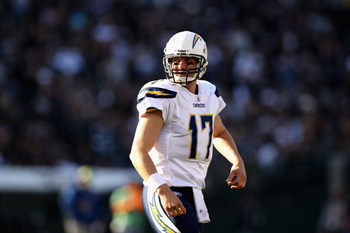 Ezra Shaw/Getty Images
Philip Rivers may be a competitor and all, but he sure whines and complains quite a bit.
Rivers failed to reach the elite level that he's certainly capable of doing this past season as he threw a career-high 20 interceptions and led his San Diego Chargers to a non-playoff appearing 8-8 season.
With all the talent that Rivers possesses, he really needs to put up big-time numbers in 2012 and win the AFC West.
Ed Reed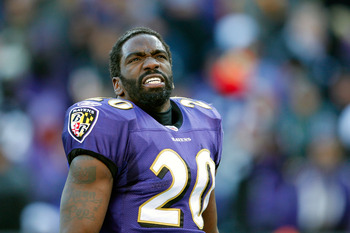 Rob Carr/Getty Images
Much like Terrell Suggs, what has Ed Reed done?
Sure, he's racked up all the stats and records but has he ever won a Super Bowl?
By talking to him and noticing his cockiness, you'd probably assume that he's won three Super Bowls—that's not the case.
Reed needs to appear in a Super Bowl or shut up in 2012.
Braylon Edwards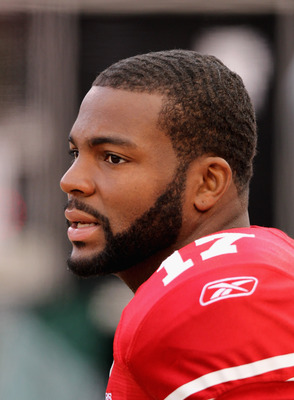 Ezra Shaw/Getty Images
Braylon Edwards is far from living up to his potential—he's one of the biggest underachievers I have ever seen in NFL history.
Edwards has all the talent in the world but has yet to play at a high-level.
This past season with the San Francisco 49ers, Edwards played in just nine games as he caught 15 passes for 181 yards and failed to score a single touchdown.
Now being a free agent, wherever Edwards lands in 2012, he's going to have a lot to prove.
Tim Tebow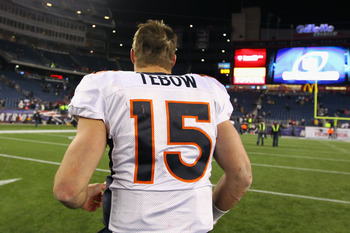 Al Bello/Getty Images
I can confidently state that the majority is probably sick of all the "Tebowing" and Tim Tebow talk by now, and they just want to see him go away.
However, Tebow wins games, and that's all that matters.
As Tebow enters 2012 as the Denver Broncos starting quarterback, he's going to have to lead them to a winning record and win the division, or he'll have to shut up and just go away as he'll no longer be at an NFL-starting quarterback caliber level.
Vincent Jackson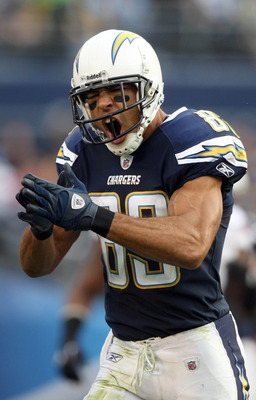 Donald Miralle/Getty Images
Every single season it seems like Vincent Jackson has some sort of issue with his contract.
Now that Jackson is a free agent, I highly doubt he'll be returning to the San Diego Chargers as he's such a headache.
Jackson's play this past season was extremely inconsistent, much like the entire Chargers roster, and will have a lot to prove in 2012 as he was once considered a top-tier wide receiver.
DeSean Jackson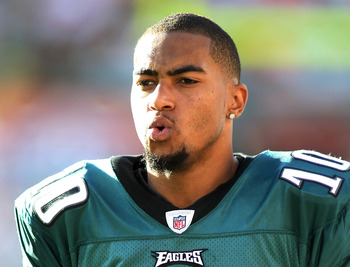 Marc Serota/Getty Images
It became quite apparent that DeSean Jackson has an attitude this past season as he became extremely disconnected with his entire team during the Thursday night game against the Seattle Seahawks when it appeared that he had just given up.
Jackson is one of the most physically gifted players in the NFL but really did not play like it in 2011.
If Jackson does return to the Eagles next season, as he's set to become a free agent, he's going to have to prove a lot in order to gain respect back from the Philadelphia Eagles fanbase.
Keep Reading