NFL Week 7 Winners and Losers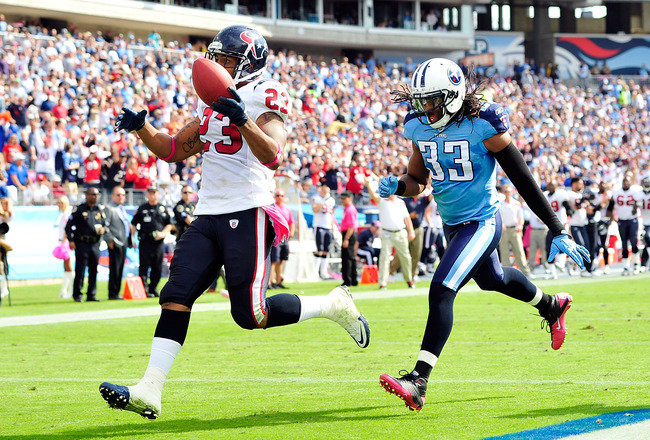 Grant Halverson/Getty Images
As Week 7 of the 2011 NFL season winds down, we'll take a look at this week's winners and losers.
There is obviously a winner and a loser for each and every game, but some of these games had big implications beyond the final score.
Let's find out which teams got the job done in very important games—and which teams dug themselves into big holes.
Winner: Houston Texans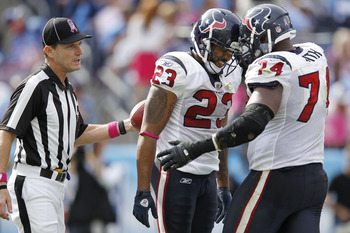 Joe Robbins/Getty Images
Just a week ago, the Houston Texans had dropped their second game in a row to fall to 3-3 on the season. Fans were wondering whether the team would collapse yet again and fail to make the playoffs.
Well, that's still possible, but the Texans took a big step away from that with a 41-7 thrashing of the division-leading Tennessee Titans.
Houston dominated on both sides of the ball. Arian Foster racked up 234 total yards and three touchdowns, Matt Schaub threw for 296 yards and two touchdowns, and the defense held the Titans to 148 total yards.
The Texans now sit atop the division, and if they can simply avoid imploding as the season wears on, the franchise is bound for its first ever playoff berth.
Loser: Tennessee Titans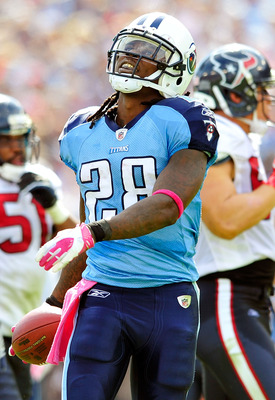 Grant Halverson/Getty Images
Hey, remember when the Tennessee Titans were 3-1?
They have proceeded to drop games to the Pittsburgh Steelers and the Houston Texans by a combined score of 79-24.
Yes, those are two pretty good teams, but this is not what the Titans had in mind. Tennessee must get back on track quickly if they want to contend for a playoff spot, but that doesn't look very likely with Chris Johnson's lack of production and Matt Hasselbeck looking more human than at the beginning of the year.
Big losses can be very demoralizing, but it's that much worse when it's to a division rival in a game that could end up deciding the winner of the division.
Winner: Kansas City Chiefs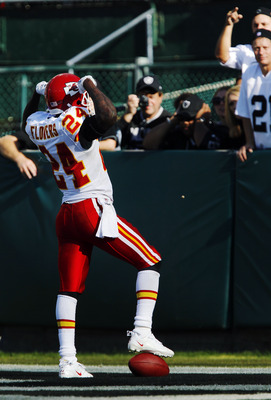 Brian Bahr/Getty Images
Hey, remember when the Kansas City Chiefs were 0-3?
Suddenly, the Chiefs are sitting at 3-3 after pasting the Oakland Raiders 28-0 and challenging for the division crown.
That's a far cry from where they were at in their first two games, which they lost by a combined score of 89-10.
The Chiefs' secondary finally looked like its old self against the quarterback-challenged Raiders, and they collected six interceptions from Kyle Boller and Carson Palmer, two of which were returned for long touchdowns.
Matt Cassel was nothing special at quarterback, but the running game did enough to keep the Chiefs ahead. They never looked back and, after an awful start, are building confidence.
Don't sleep on the Kansas City Chiefs.
Loser: Detroit Lions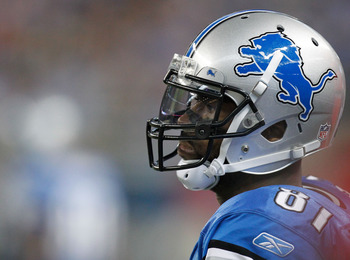 Gregory Shamus/Getty Images
Hey, remember when the Detroit Lions were 5-0?
Okay, so 5-2 isn't so bad either, but after dropping their second game in a row, the Detroit Lions are on shaky ground. They must go back to practice, refocus, and figure out how to avoid a collapse.
When a team has has won as much as the Lions have lately, sometimes it's hard to adjust to a loss.
But after a 23-16 loss to the Atlanta Falcons at home, the Lions must figure out how to get their fans back on board and become a factor in home games. Additionally, they have to find a running game and protect Matthew Stafford better.
Stafford was injured towards the end of the game, and if it's serious, it could spell disaster for the rest of Detroit's season.
Winner: Denver Broncos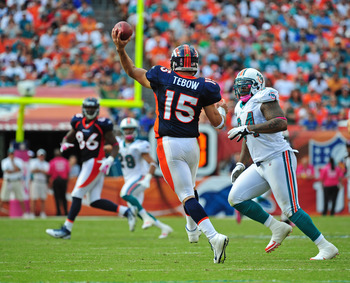 Scott Cunningham/Getty Images
Hey, remember when the Denver Broncos were 1-4? (I'm sensing a theme here.)
Well, now they're 2-4! Tebow Time!
In all seriousness, the Broncos simply didn't look like winners with Kyle Orton at quarterback. Although Denver was by no means impressive in an 18-15 overtime victory over the winless Miami Dolphins, the fact that they fought back from a 15-0 deficit in the fourth quarter is a testament to Tebow's leadership skills.
Sure, Tebow had his share of mistakes (plus a few), but honestly, do you think Orton would have been able to engineer a comeback like that with the weapons Denver has? I, for one, am skeptical.
The Broncos are in rebuilding mode, but they might have found their guy to build around.
Loser: Washington Redskins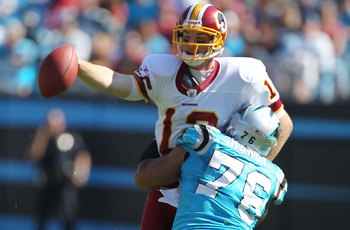 Scott Halleran/Getty Images
The Washington Redskins started the season out very well, but after dropping a game to the Eagles and then losing to the Carolina Panthers 33-20, they now sit at 3-3 and on the verge of utter collapse.
Poor Mike Shanahan. His quarterbacks were playing so well in the beginning of the season, but after Rex Grossman threw four picks against Philly and was promptly benched, John Beck wasn't able to lead the 'Skins past the hapless Carolina defense.
Even worse, what happened to the defense? Rookie quarterback ran and passed over, around and through Washington like melted butter.
The Redskins were one of the surprises of the beginning of the season, but maybe Shanahan decided to enter the "Suck for Luck" contest.
Winner: Carolina Panthers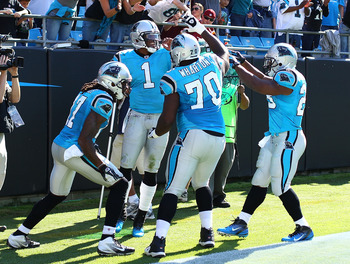 Scott Halleran/Getty Images
Speaking of... how 'bout them Carolina Panthers?!
This team still has a long way to go, but they seem to get a little better each week, which may be coinciding with Cam Newton's rapid development.
The rookie Auburn product had the best game of his young career, completing 18 of 23 passes for 256 yards and a touchdown while adding 59 yards and a touchdown on 10 carries against a normally solid Washington defense.
Running back Jonathan Stewart got in on the action as well, taking 14 carries for 68 yards and a touchdown.
Remember when we were all talking about whether Carolina made the right decision by drafting the controversial Heisman winner with the first overall pick?
So far, it's looking like a pretty good decision.
Loser: Oakland Raiders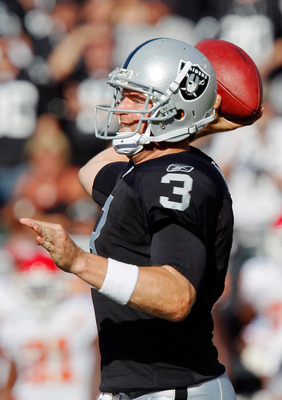 Brian Bahr/Getty Images
Wait...weren't Raiders fans just talking playoffs?
Okay, so that's still a possibility. At 4-3, Oakland can still make the playoffs if they can shake off a 28-0 stomping by the Kansas City Chiefs.
But with the way their quarterbacks are playing right now, it's not looking like a particularly good possibility.
Kyle Boller is definitely not the answer, and Carson Palmer needs to learn the playbook very, very quickly to make an impact. Even then, he's a shell of his former self and probably isn't worth what it cost to acquire him.
To make matters worse, star running back Darren McFadden left the game in the first half with an injury.
If McFadden's injury is serious, the Raiders have almost no hope of making the playoffs, especially with the way the Chiefs and the Broncos are playing right now.
It's funny how a playoff outlook can so drastically change from one week to the next.
Keep Reading