2011 NFL Week Four Picks by NFL Mikee 27-21 Against the Line 9-7 Last Week!
September 28, 2011
Wesley Hitt/Getty Images
Despite Kenny Britt going down to ruin the line on the Titans/Broncos game, and San Diego sleepwalking against Kansas City, this week worked out alright. I was 9-7 against the spread and 27-21 over all.
San Francisco covered to give me one of three locks, sadly.
Indianapolis covered easily versus the Steelers with 10 points given. That I did not expect. The Colts stated that they were more than just Peyton Manning that night.
Also I worked in a big call with Oakland upsetting the Jets.
In Week 4 of the 2011 NFL season we will start with the undefeated Buffalo Bills. After beating New England, this team will suffer a natural letdown this week. Too bad they are playing Cincinnati on the road.
Even with a letdown you have to take Buffalo to beat this team by at least a touchdown.The line is 3.5.
The Steelers, after the close call with Indy, travel to Houston. Houston is pretty good and maybe playoff bound. This should play out pretty close. Pittsburgh by 2.5 points
San Francisco will lose the road trip to Philadelphia. This game will not be close.
New Orleans will travel to Jacksonville and beat them up by at least 15 points. Jacksonville, in no way possible, will be able to  keep up with the Drew Brees led New Orleans offense.
Detroit is an excellent pick against Dallas this week. Dallas is coming off a short week and unable to score a touchdown. Miles Austin will be out at least one more week. Detroit will cover the 3.5 points.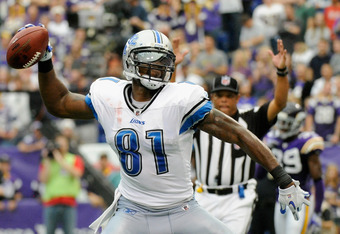 Hannah Foslien/Getty Images
The Bears host Cam Newton as the Carolina Panthers try to get a road win in Chicago. I think not this time, but wait, you get a whopping 6.5 for the underdog which is just huge.
I love Carolina, New Orleans, Philly and Green Bay with the over every week of the season.This wager will happen 10-11 times out of 16 this season.
On Monday Night this week, Indy will win its first game, playing Tampa Bay.
Atlanta is in trouble and must now travel to the West Coast. They take on Seattle who has problems of their own. I like the small number you get here at 4.5. Goooooooooo Falcons.
San Diego has a big number at at 8.5 to cover with 0-3 Miami visiting. I love the Dolphins to make this a field like game in the end.
The Jets visit the Ravens and Vegas will try to sucker you into betting Baltimore giving 4.5 points. That is a small enough spread, but remember, Ryan knows this defense really well so try the Jets with that many points.
The Raiders will not upset two AFC  East teams in a row. New England covers this 4.5 and Oakland, face it, is an 8-8 team.
The Vikings should have an easy time with Kansas City only giving a point and a half. Adrian Peterson should be huge.
The Giants, all beat up, travel to Arizona to get some sun and perhaps a road win. Eli Manning deserves a ton of credit winning games with the backups each week. The Giants cover the same point and a half as the Vikings.
Tennessee is likely to beat the Browns this week with Chris Johnson breaking out of his slump. That line is also a point and a half. Weird huh?
Last but not least is Washington traveling to St. Louis to take on the Rams who are favored by a half point. The Rams match up very well with the Redskins so do not be surprised to see the Rams get then win here.