NFL Power Rankings: Grades and Analysis Going into Week 11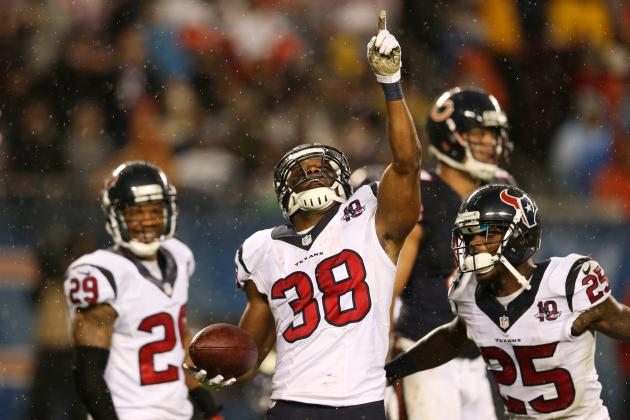 Jonathan Daniel/Getty Images

Thanks to a number of important results from the weekend, our Week 11 NFL power rankings underwent some changes at both the top and bottom.
The Houston Texans jumped over the Atlanta Falcons for the No. 1 spot, while the Tennessee Titans, New Orleans Saints and Cincinnati Bengals made big jumps back into the teens.
In the following slides, we'll power rank all 32 teams based on current record and recent performances, while also giving a grade for each team's Week 10 showing.
Begin Slideshow

»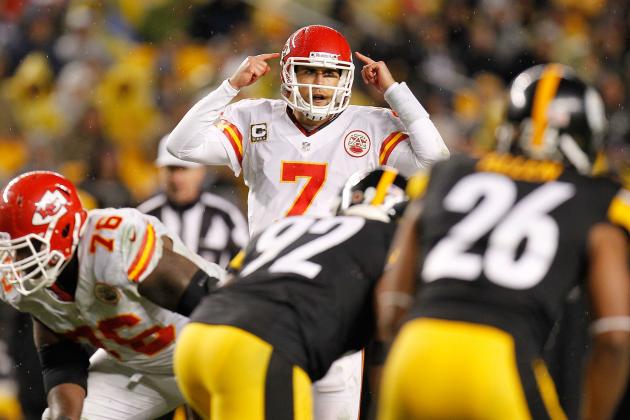 Gregory Shamus/Getty Images

The Chiefs held their first regulation lead of the season Monday night, but considering the circumstances, Kansas City really should have received its second win, too.
The Steelers were devastated by injury—especially on offense—and the Chiefs received the ball to start overtime. Matt Cassel is still Matt Cassel, however.
Grade: C-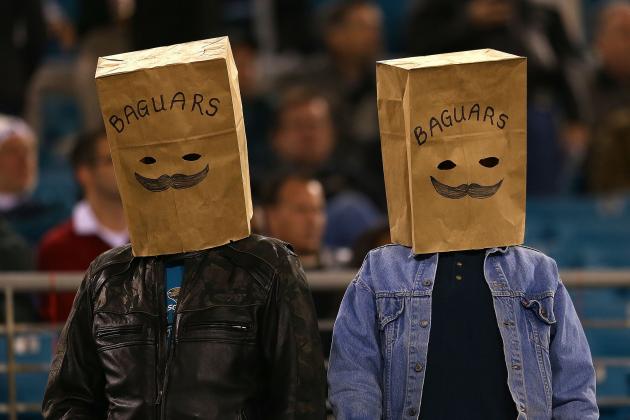 Mike Ehrmann/Getty Images

The Jaguars are as close to unwatchable on offense as any team in football, especially without Maurice Jones-Drew. But if there's anything Jacksonville's staff has learned this season, it's that it has a player on its hands in receiver Cecil Shorts.
He caught six more passes for 105 yards and a score Thursday night, bringing his season totals to 29 receptions, 561 yards and four scores.
Grade: D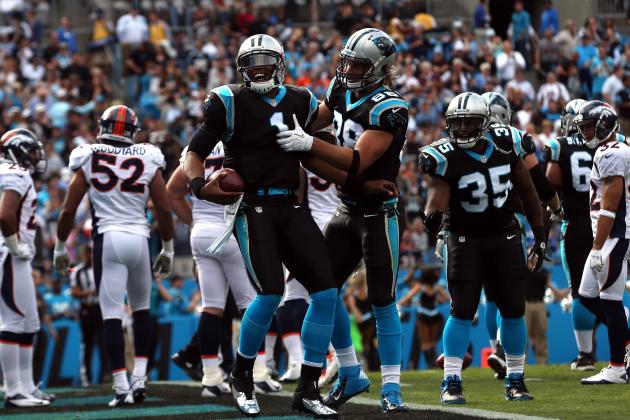 Streeter Lecka/Getty Images

After taking a 7-0 lead, and looking like maybe—just maybe—like some confidence was building, the Panthers allowed 29 straight points to seal their seventh loss of the season. The running game produced just 51 total yards, and Cam Newton finished with a QBR of 2.0.
Ugly loss for a team that continues playing ugly football, especially at home.
Grade: D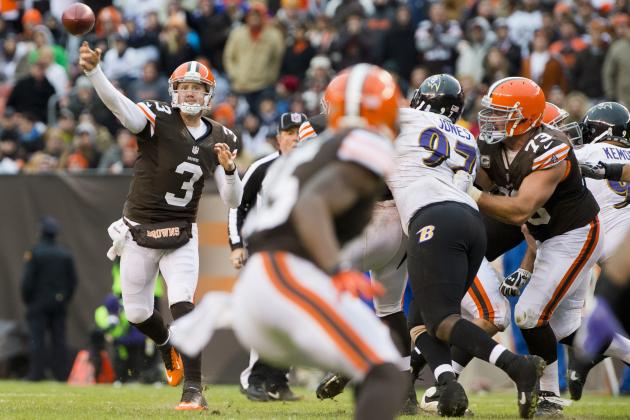 Jason Miller/Getty Images

To their credit, the Browns continue to make small but noticeable improvements every week. And while this is still a team that will struggle to win more than three or four games in 2012, the arrow is still pointing slightly up.
The Browns head to Dallas this week after a bye in Week 10.
Grade: N/A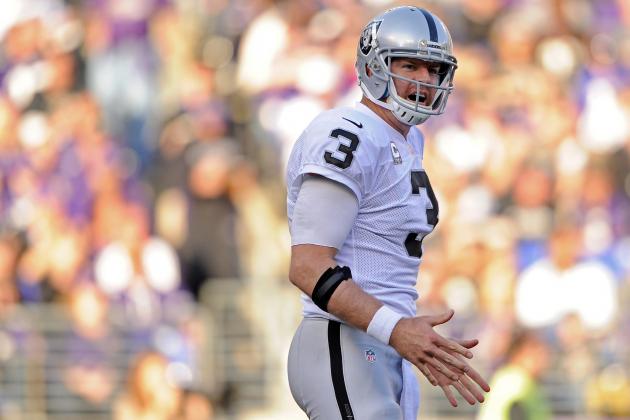 Patrick Smith/Getty Images

Head coach Dennis Allen certainly didn't look pleased when the Ravens ran in a fake field goal in the second half Sunday while they were up big. But if he's upset with the Baltimore sidelines, his anger is misplaced.
There's no such thing as running up the score in the NFL when you're dealing with players making millions of dollars. Do your job, players do their job and these things don't happen.
Grade: D-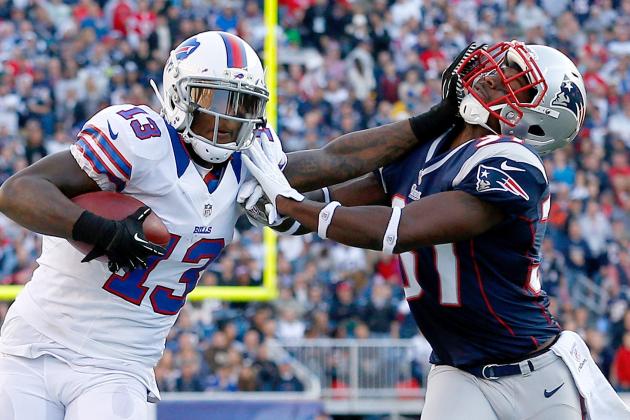 Jim Rogash/Getty Images

Ryan Fitzpatrick's interception late likely sealed another season in which Buffalo fails to qualify for the postseason. Now, it's about pride and keeping jobs.
Chan Gailey hasn't gotten this team over the hump, and Fitzpatrick continues to do a balancing act between "I'm not the quarterback you want long term" and "Sometimes I give flashes of being a franchise quarterback." It might be big decision time in Buffalo after 2012.
Grade: B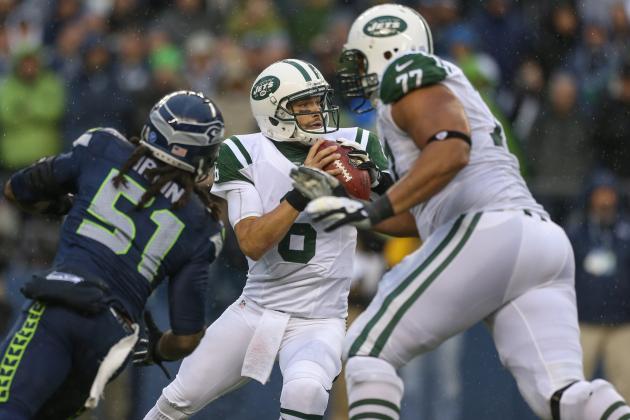 Otto Greule Jr/Getty Images

The Seahawks didn't play anywhere close to their best game Sunday, but the Jets still found themselves on the wrong end of a 21-point blowout. The offense didn't score a point, tallied only 185 total yards and went 2-for-11 on third downs.
The defense allowed almost 175 rushing yards and was on the field for almost 37 minutes. The result was the worst start to a season for the Jets since 2007.
Grade: F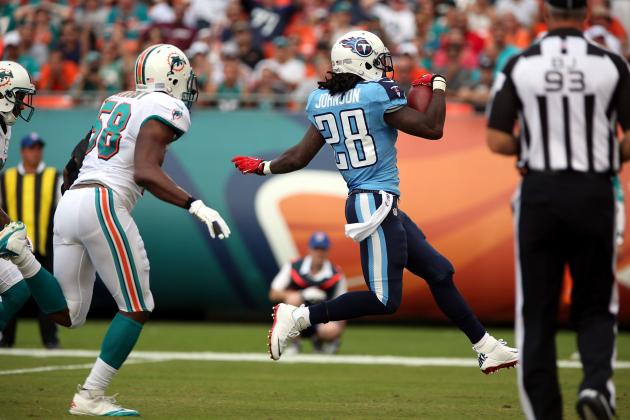 Marc Serota/Getty Images

It took a blowout the previous week at home and the owner putting everyone's job on the line, but the Titans finally produced a result worth smiling about in Nashville.
Tennessee forced four turnovers, and Chris Johnson went for 126 yards as the Dolphins were handed their worst home loss since 1968.
Grade: A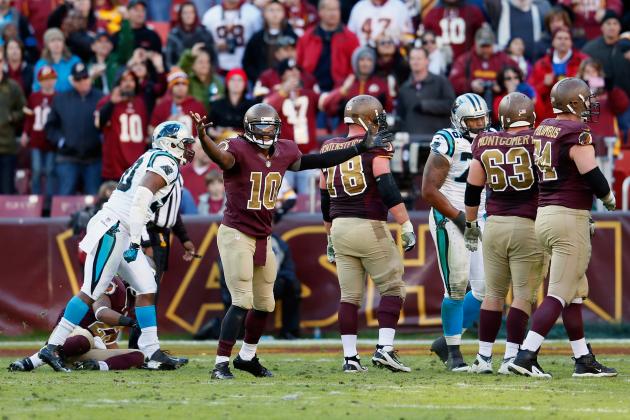 Rob Carr/Getty Images

The Redskins received a much-needed bye in Week 10. They return to take on the sinking Eagles this Sunday in Washington.
Grade: N/A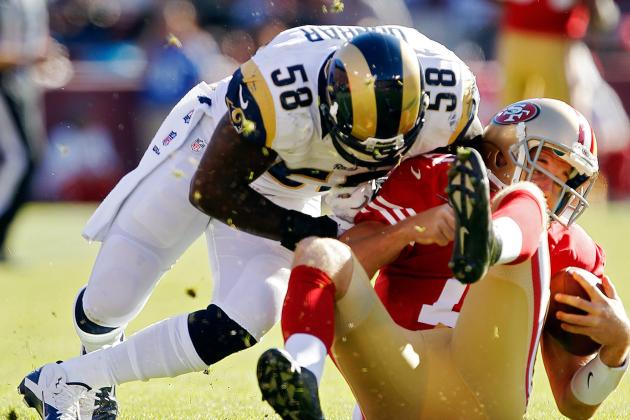 Brian Bahr/Getty Images

The Rams have to feel like they actually lost Sunday's tilt in San Francisco. This team had so many chances to win the football game outright, but every time a crucial mistake was made that took it all away.
A tie obviously beats a loss, but St. Louis needed a win to get this ship pointed in the right direction and had one in its grasp. Getting a one in the third column might as well feel like a six in the second one.
Grade: B+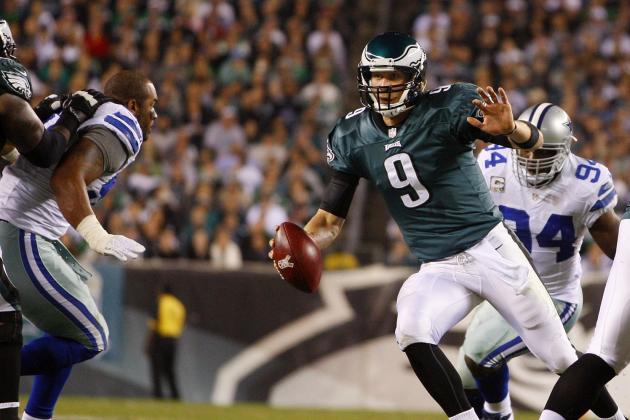 Rich Schultz/Getty Images

The Eagles didn't win a football game they absolutely had to Sunday, but if there's one positive, it's that Nick Foles didn't look overwhelmed or completely out of place in his first live NFL action.
He actually handled himself well despite allowing two defensive touchdowns in the second half. If he plays well Sunday in Washington, it's game over for Michael Vick in Philadelphia.
Grade: C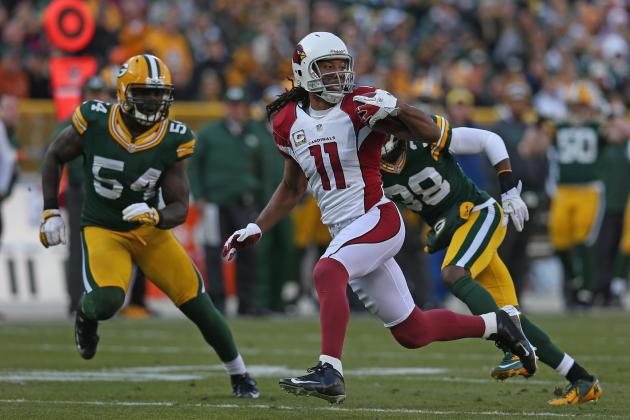 Jonathan Daniel/Getty Images

The Cardinals entered their bye on a five-game losing streak. They'll attempt to end it Sunday in Atlanta against the now one-loss Falcons. Good luck.
Grade: N/A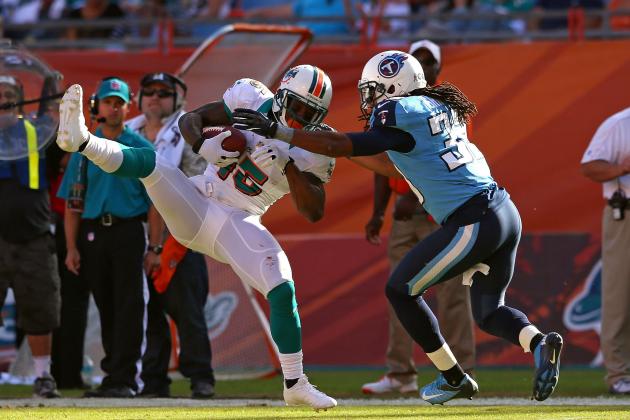 Mike Ehrmann/Getty Images

The wheels have certainly come off a nice story in Miami over the last two weeks. The Dolphins were 4-3 and in possession of a playoff spot in the AFC, but two straight losses—including the second-worst home loss in team history—punctuates that Joe Philbin, Ryan Tannehill and the rest of this roster have some work to do yet before the playoffs are an option.
How Miami responds in Week 11 will tell us a lot about both Philbin and Tannehill.
Grade: F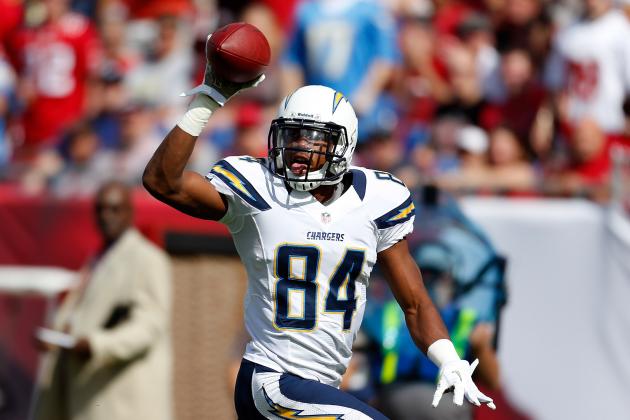 J. Meric/Getty Images

Finally, Norv Turner showed a little fire in his belly after the Chargers dropped a game they were right in Sunday in Tampa Bay. That flame might be a little too late, especially with the way Denver is playing atop the AFC West right now.
The last seven games of this season are probably the last for Turner as the head coach of the Chargers, who need to turn the page at the top of organization.
Grade: C+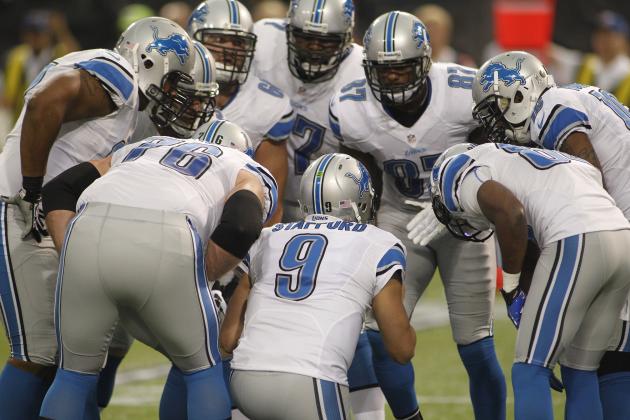 Andy King/Getty Images

Detroit, winners of three or four games heading into Minnesota, blew a wonderful opportunity to become relevant again in the NFC. At 4-5, the season is far from over, but a return trip to the playoffs is starting to fade.
Just look at that remaining schedule. However, the Lions will be a big factor in deciding the NFC North, as three of the last seven games come against either Green Bay or Chicago.
Grade: C-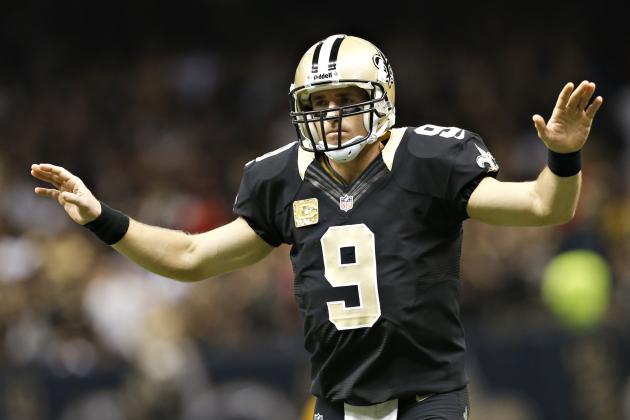 Wesley Hitt/Getty Images

Here come the Saints, who have now won four of five games and have that "We're not done yet" look to them. The remaining schedule is still a gauntlet—over the last seven, New Orleans faces San Francisco, Atlanta, New York Giants, Tampa Bay and Dallas—but the Saints have at least given themselves a chance to get back into the race.
The defense, still the NFL's very worst, is starting to make important stops.
Grade: A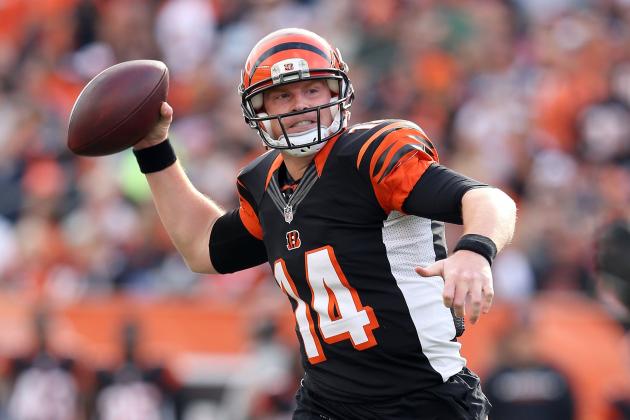 Andy Lyons/Getty Images

What a way for the Bengals to get back into the win column. A fifth-straight loss would have all but ended Cincinnati's season, but you just never know what a big win like Sunday's over the Giants can do for a football team.
With games against Kansas City and Oakland up next, the Bengals should get back above .500 before a difficult final stretch.
Grade: A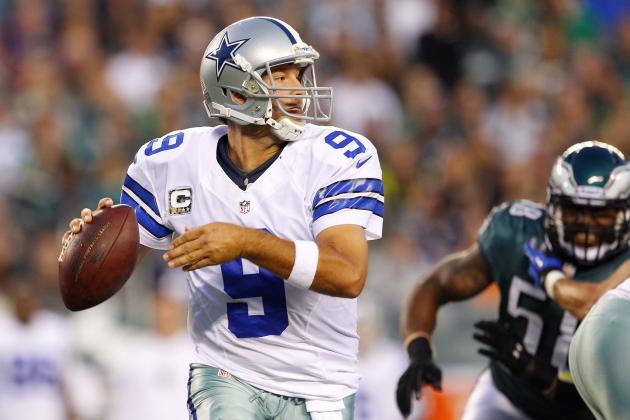 Rich Schultz/Getty Images

Sunday's win over the Eagles was a season-saver, but Week 11's matchup with the Browns is so important for the Cowboys' 2012 season. Cleveland is coming off a bye, and you just get a feeling like this could be one of those huge letdown games for Dallas.
If they win convincingly and get back to .500, the Cowboys could go on a late-season run to challenge the Giants in the NFC East.
Grade: B+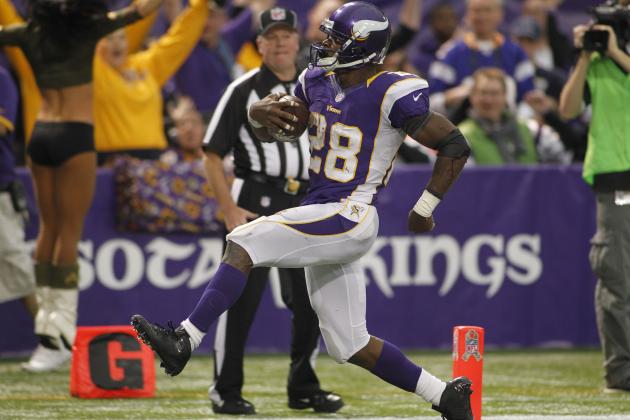 Andy King/Getty Images

How Adrian Peterson is doing what he's doing—still less than a year after knee reconstruction—should probably be the NFL story of the year.
After 171 yards and one turn-the-corner-and-then-out-run-a-defensive-back masterpiece, Peterson is leading the NFL in rushing and on pace for over 1,800 yards. What an athlete.
Grade: B+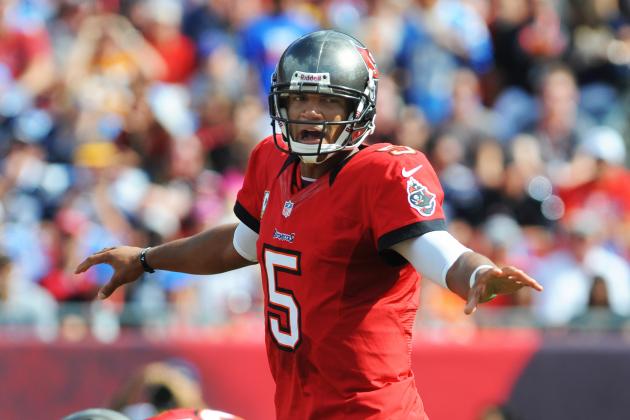 Al Messerschmidt/Getty Images

The Bucs have suddenly become one of the NFL's most explosive and high-scoring offenses. In fact, Tampa Bay has outscored both Atlanta and New Orleans this season. On defense, the team is No. 1 against the run but 32nd against the pass.
But more important than the numbers is that Tampa Bay has now won four of five games—vaulting itself back into the NFC playoff discussion for the final stretch.
Grade: B+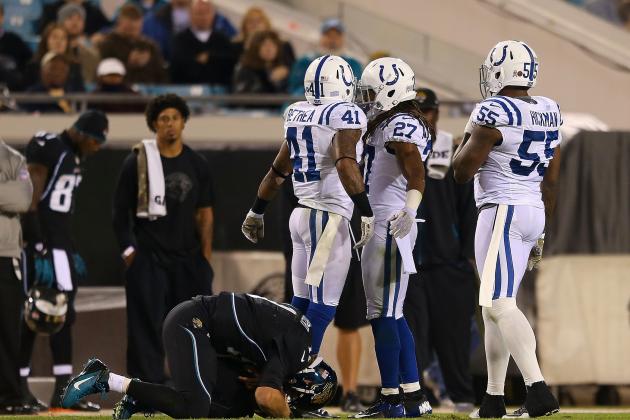 Mike Ehrmann/Getty Images

Even the most optimistic Colts supporters couldn't have anticipated this football team being 6-3 after nine games.
Considering the final seven games includes four against teams with losing records, winning 10 games and securing a playoff berth is certainly within the realm of possibility.
Grade: B+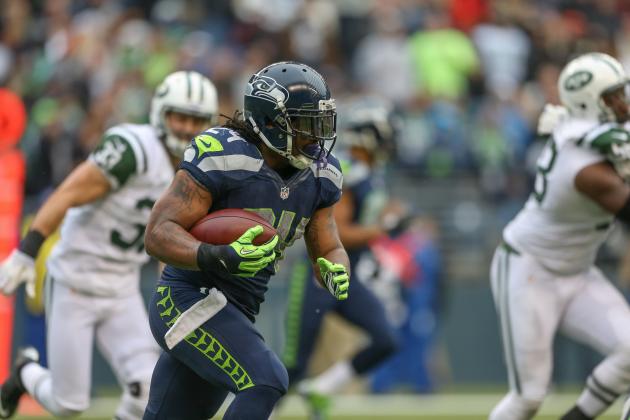 Otto Greule Jr/Getty Images

When the Seahawks play their game—run the football to control the tempo on offense, fast and attacking on defense—few teams can beat them. Sunday was a good example, and Seattle didn't even play that well overall.
Despite having a rookie quarterback, the Seahawks are one of those teams that not one of the NFC contenders would want to play come playoff time.
Grade: A-
Andy Lyons/Getty Images

There's a lot of talk about tired arms and fatigued minds being the reason for the Giants' mini-collapse here during the middle weeks of the season. But if there's anything we know about Eli Manning and Tom Coughlin, it's that the switch can be turned on when its needed most.
The Giants aren't there yet, and no one would be surprised if they made the NFC East a tighter-than-needed race, but expect New York to get this figured out eventually.
Grade: D
Justin K. Aller/Getty Images

Losing quarterback Ben Roethlsiberger for a long stretch wouldn't necessarily doom the Steelers' season, but the stretch of games coming up—Baltimore, at Cleveland, at Baltimore—would likely end any chance of Pittsburgh winning back the AFC North crown.
These are scary times for the Steelers over the next couple of days as we learn more about Roethlisberger's injury.
Grade: C+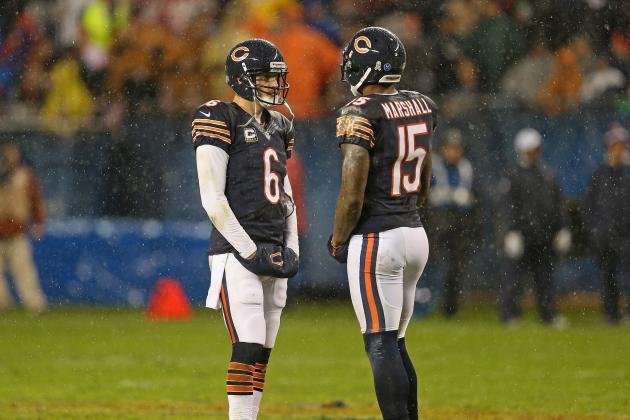 Jonathan Daniel/Getty Images

The Bears were hit with a double whammy Sunday night: Jay Cutler left with another concussion, and Chicago lost a primetime home game in ugly fashion.
It's gut-check time for the Bears Monday night, as a trip to San Francisco could really expose this team. Chicago still has just one win over a team with a winning record (Week 1 vs. Indianapolis).
Grade: C-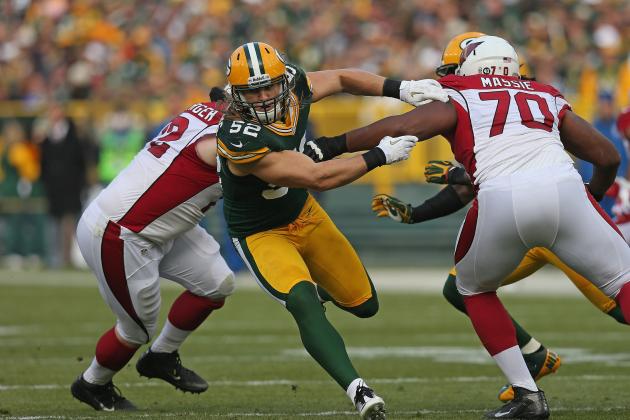 Jonathan Daniel/Getty Images

The injuries continue piling up for the Packers, who lost both Bryan Bulaga and Nick Perry to injured reserve during the bye week. While this team has experience dealing with the onslaught of injuries, you wonder at what point this team can no longer overcome significant losses at key positions.
Good teams (Chicago, New York) remain on the second-half schedule.
Grade: N/A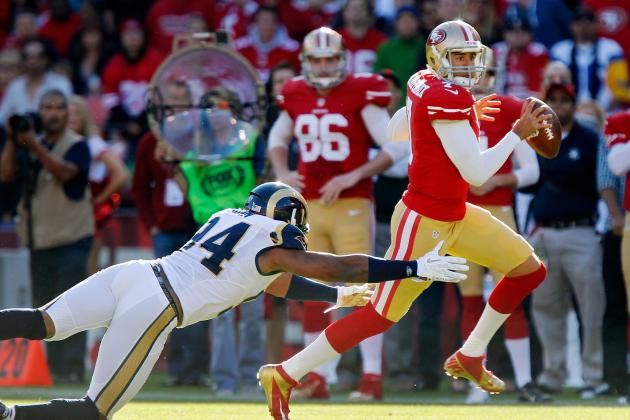 Brian Bahr/Getty Images

As was mentioned in the Rams' slide, a tie beats a loss in the grand scheme of things. But again, blown chances at a win makes a 24-all deadlock feel like a loss, especially against a team Vegas expected the Rams to blow out.
The 49ers have no time to feel bad for themselves, however, as the suddenly vulnerable Bears are heading out west for Monday Night Football in Week 11.
Grade: C
Streeter Lecka/Getty Images

Von Miller had a game to remember Sunday in Carolina, and it should vault him directly into the conversation for defensive player of the year. The second-year linebacker tallied one sack, four tackles for a loss and the pressure that caused a game-changing pick-six in the second half.
Miller now has 10 sacks on the season for a defense that has found its groove.
Grade: A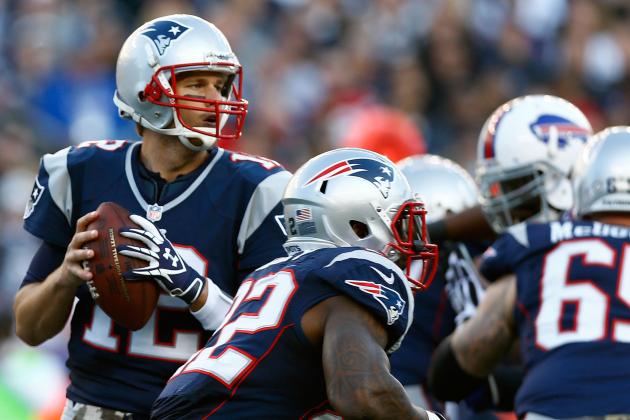 Jared Wickerham/Getty Images

The Bills nearly racked up 500 yards of total offense in New England, but the Patriots have nothing to apologize for. Division wins are division wins, and it helped widen the gap in the AFC East.
Now, who would have guessed that a Week 11 showdown between the Patriots and Colts—post Peyton Manning—would mean so much in the AFC playoff picture?
Grade: B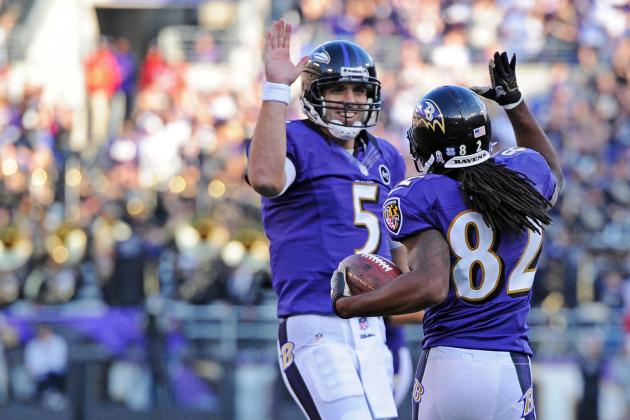 Patrick Smith/Getty Images

After the Ravens scored on a fake field goal late in the second half Sunday, part of the conversation shifted to why Baltimore would use up a special teams trick in a blowout. But this wasn't the first time Jim Harbaugh has used the call, and it won't be the last.
In the end, another special teams play—a 105-yard kickoff return by Jacoby Jones—sealed the highest scoring day in team history.
Grade: A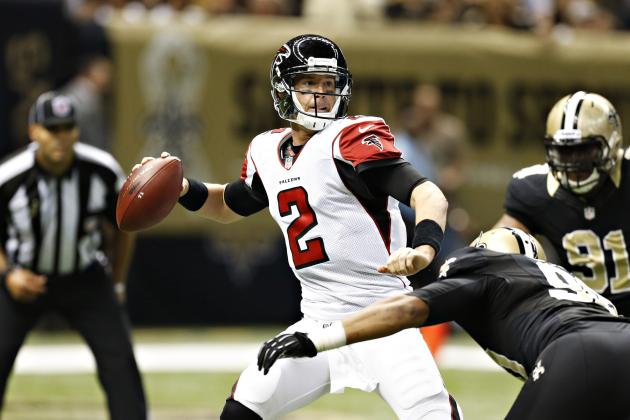 Wesley Hitt/Getty Images

The Falcons finally succumbed to a loss that they had avoided so deftly and so many times already this season. But let's not twist the loss into something it isn't.
The Saints are playing much better football, the Superdome isn't exactly a cakewalk place to play and the Falcons had chances at the end of the game to win. It's still a loss, but the world is still intact in Atlanta.
Grade: C-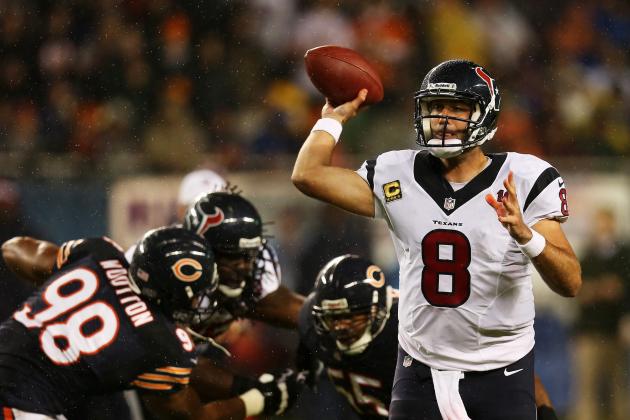 Jonathan Daniel/Getty Images

The Texans jump back into the top spot after mostly man-handling a Bears offense in its own backyard. Good teams find a way to win sloppy, ugly games like Sunday night, and that's exactly what the Texans did.
With games against Jacksonville, Detroit and Tennessee coming up, Houston could very well be 11-1 before traveling to New England for an important AFC clash.
Grade: B+