Fantasy Baseball: 10 Trade Tips for Upgrading Your Fantasy Lineup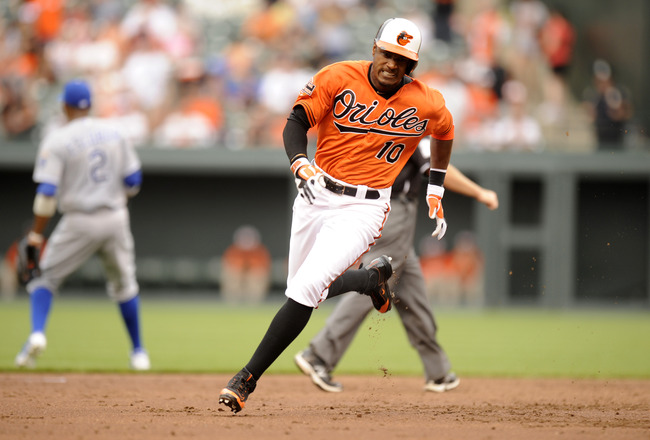 Mitchell Layton/Getty Images
Mastering the delicate art of trading can give your fantasy baseball team the boost it needs to rise up the standings.
In addition to recognizing which players to target and which members of your squad to let go, owners need to know how to approach the trade process. Although an acquisition can jolt your roster, reaching an agreement with another owner is easier said than done.
Here are some guidelines to achieving the maximum effectiveness in your league's trading market this season.
Consider Your League's Settings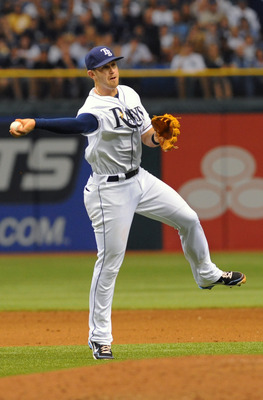 Al Messerschmidt/Getty Images
Before the season started, I traded Evan Longoria for Prince Fielder in one of my keeper leagues. On that information alone, I made a boneheaded decision, but consider the league's scoring standards and my team's situation.
In addition to the traditional five categories, OPS and slugging percentage also count. Fielder earns a significantly higher worth with the inclusion of those two extra power stats.
I also already planned to keep David Wright and Brett Lawrie, so I valued a first baseman more despite third base's positional scarcity.
When reading expert analysis, remember that they do not know your league's specific rules. A trade that makes no sense for an owner in another league could be the same move that catapults your team to a championship.
Tailor Moves to Your Team's Needs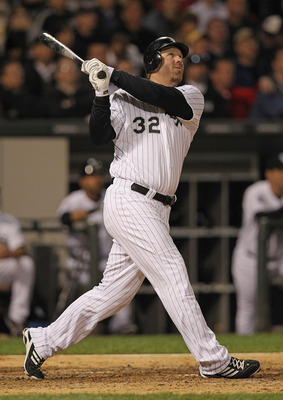 Jonathan Daniel/Getty Images
While the season is still young, enough time has passed to identify your team's strengths and weaknesses.
Most trading advice revolves around buying low and selling high, but successful trades often result from two teams each addressing an area for improvement.
Do you own Adam Dunn in a league where you enjoy a power surplus? A pitcher or a well-balanced hitter will help your squad more than Dunn, whose main source of value is no longer needed.
If your roster features a dominating pitching staff that tops the ranks in every pitching category, you might as well ship one away for a hitter that can help you gain points in an offensive category.
Dangle a closer on the trading block in a league where you own five of them. Some people are desperate for saves right now.
If you play in a competitive league, your team is not perfect. Fix you squad's flaws before the trading deadline passes.
Consider the Other Owner's Needs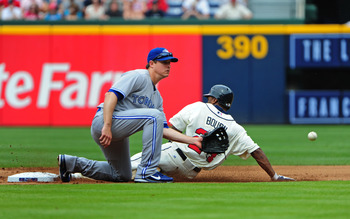 Scott Cunningham/Getty Images
As you offer trades that will improve your squad, make sure the other owner has a rational reason to consider the proposal.
Nothing is more frustrating than someone who tries to dump one of his spare closers on me in a league where I do not need saves. Just take a minute to look at my roster.
Do your homework before throwing a trade proposal someone's way. They will at least continue the discussion if you try to understand their situation as well as yours.
Going back to the scenario of rostering Dunn on a team loaded with power, maybe the team with Michael Bourn ranks first in steals but desperately needs home runs. Monitoring everyone else's progress in your league can help you strike some deals that are beneficial to both parties.
Acquire Proven Players off to Poor Starts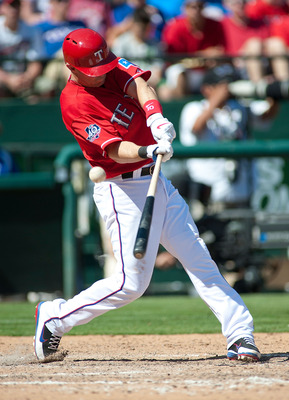 Cooper Neill/Getty Images
Statistics tend to even out over the course of a 162-game season. This is the perfect time to acquire a sleeping giant ready to regain his form.
Owners often look at the stats and forget that they change on a daily basis. Numbers in June will bear little resemblance to the final result. A slumping hitter batting .230 could right the mark to .275 with a hot stretch before the All-Star break.
Remember when Albert Pujols and Jose Bautista looked lost at the plate in April? It's a long season.
Proven veterans such as Michael Young, Kevin Youkilis and Dan Haren have performed consistently for years, so two sub-par months can be treated as an outlier. Count on these guys to help your team through the rest of the year.
Trade Unproven Commodities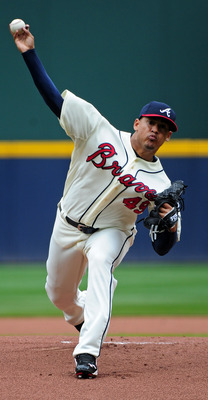 Scott Cunningham/Getty Images
On the other side of the fence, don't fall in love with a player after two strong months of production.
Every year, people salivate over a guy who dominates in the early month but is due to quickly fades away. Exploit these prisoners of the moment and cash out while the stock's value is at its highest.
Last season, Jair Jurrjens started the All-Star Game as analysts labeled him the leading Cy Young candidate. His strong, yet fluky start was a distant memory to owners who suffered through his 5.88 ERA and 1.65 WHIP after the All-Star break.
Adam Jones always displayed high upside, but a player who normally hits 20-25 home runs will not sustain his current pace to hit 45 long balls this year. If he matches the 17 homers and nine steals from the first 60 games in the next 102 games, consider yourself lucky.
Lance Lynn excelled in his new role as a starting pitcher, but can he maintain his impressive start (he's 9-2 with a 2.66 ERA) over a full season? I'd bet against it and try to deal him now.
Target Good Pitchers with Low Win and Save Totals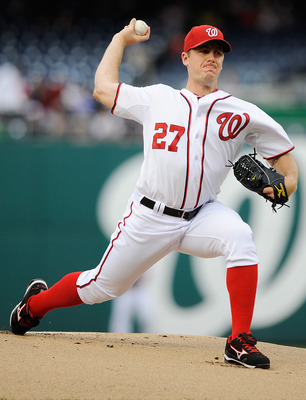 Patrick McDermott/Getty Images
One day, baseball broadcasters and analysts will universally accept that wins are a futile statistic that poorly measures a pitcher's effectiveness.
In this perfect world, fantasy baseball leagues will also eliminate wins as a standard category. Other outside factors such as run support, defense and relief pitching make wins a team effort foolishly rewarded to an individual.
Despite a 3.18 ERA and 5.69 K/BB ratio, Cliff Lee is winless through 10 starts this season. Seem fair?
As for saves, the closers with the most opportunities, as opposed to the best pitchers, will earn the most saves. Frank Francisco has tallied 15 saves with a 5.55 ERA and 1.56 WHIP. Rafael Betancourt has only 10 saves with a 2.05 ERA and 0.86 WHIP.
Pitchers with many wins or saves cannot be trusted to maintain that mark since they lack full control in the process, and high-quality pitchers with low totals should see their luck turn around.
Jordan Zimmermann, Anibal Sanchez and Matt Garza are a few intriguing starting pitching options who could be undervalued due to low win totals. For those looking for a closer, you might be able to obtain Betancourt or Addison Reed at a discounted rate.
Start a Conversation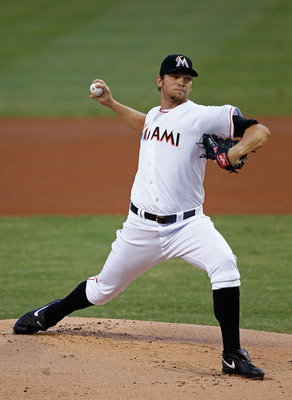 Sarah Glenn/Getty Images
Web sites spoil owners by affording them the opportunity to send a trade proposal with the push of a button.
If you offer a deal without any note or discussion, chances are the other owner will reject the deal without giving an explanation. Initiating a dialogue establishes a rapport with other members of your league and increases the likelihood of a prolonged negotiation.
Consider sending other league members e-mails to express your desire of a certain players or gauge their interest in one of your players. If that is too much of a hassle, just send a simple message like, "Who would you want for Josh Johnson?" along with your trade offer.
You will never know what the other owner is thinking unless you ask. Even if no deal materializes, the discussion can lead to continued trade talk throughout the year.
By the way, Johnson is a guy I would target now before he washes away memories of his poor start.
Avoid Insulting Offers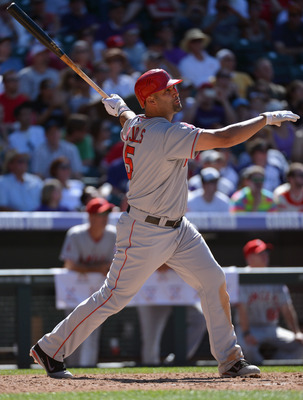 Doug Pensinger/Getty Images
Most people have participated in a league with that annoying person who constantly sends terrible trade offers.
This guy (or girl) tried to steal Pujols in April with a package of three average players highlighted by Freddie Freeman. He or she obviously thinks very little of your fantasy baseball acumen.
Don't be that person.
Initiating a trade discussion with an offer that tilts in your favor is perfectly understandable, but don't get carried away. Unless you seriously doubt the person's knowledge, insulting a fellow manager's intelligence with a lopsided offer is a poor practice that rarely works.
Be careful not to offend potential trade partners, as that will end trade talks and dampen any chances of negotiating with that person in the future. I actually received that offer of Freeman and two scrubs for my Pujols, and I did not bother to counter his proposal or further the discussion.
If that person fails to take me seriously, why should I waste my time?
Don't Panic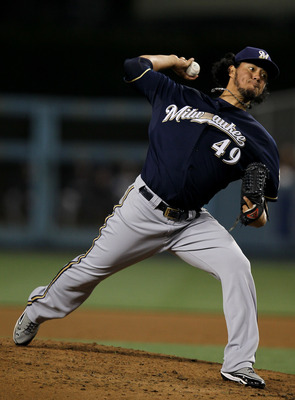 Stephen Dunn/Getty Images
The baseball season is very, very long.
You may feel intimidated by the wide gap you must fill in order to overcome a slow start, but there is still time to win.
Experienced owners will likely try to exploit nervous managers sitting at the bottom of the standings. These bottom-dwellers may pull the trigger on a blockbuster deal in a desperate attempt to fix a team that is currently falling short of expectations.
With nearly four months left in the season, don't feel forced to throw out the playbook and scramble for a fresh set of players.
Yovani Gallardo has disappointed owners with a 4.21 ERA and 1.39 WHIP, but dealing him for Wade Miley won't solve your problems. As you miss Gallardo's inevitable hot streak, you will also watch Miley regress and receive no part of his unobtainable hot start.
Don't enter desperation mode and blow up your entire roster.
Don't Trade for the Sake of Trading
Have you ever participated in a league with an owner who finalizes a trade weekly?
They might be savvy managers, but just as often, half of the moves make absolutely no sense.
Some people are enthralled by the thrill of trading. Helplessly watching your team dip down the standings creates a sense of urgency, and trading represents change that provides owners with an accomplished feeling.
Others just like the rush of getting the better of someone through fierce negotiation. If you enjoy the trading process, then perhaps this slide is not for you. After all, fantasy baseball is supposed to be fun.
This advice is for those who think trading is the only way to win. Some owners can skillfully revitalize a roster through well-orchestrated deals, but many are just seeking someone different.
Sometimes, staying put is the best decision. If you are going to accept a trade, make sure it addresses a need or improves your squad in some way.
Keep Reading