NFL Mock Draft 2012: Round-by-Round Picks and Projections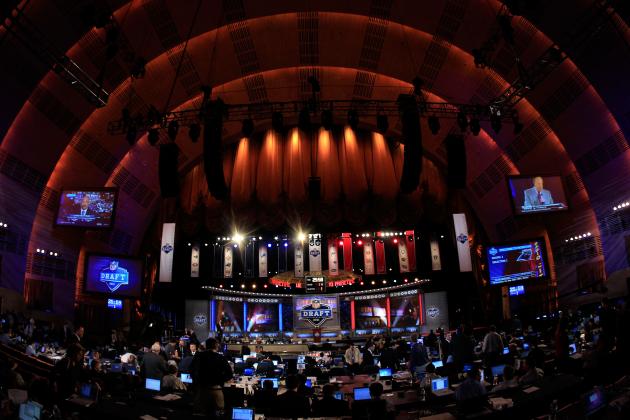 Chris Trotman/Getty Images

The 2012 NFL Draft has finally arrived. Crazy fans from around the country (myself included) have invaded New York, gotten wrist bands, shaken hands with the likes of Michael Irvin, Roger Goodell and Steve Mariucci, and are at present (myself excluded) asleep dreaming of the new toys their teams will get to play with starting today.
For myself, the end of this weekend represents the crescendo of six months of hard study and film work. While there is no way that months of hard work can possibly be expressed in a simple mock draft, here is my final mock draft of the year.
Begin Slideshow

»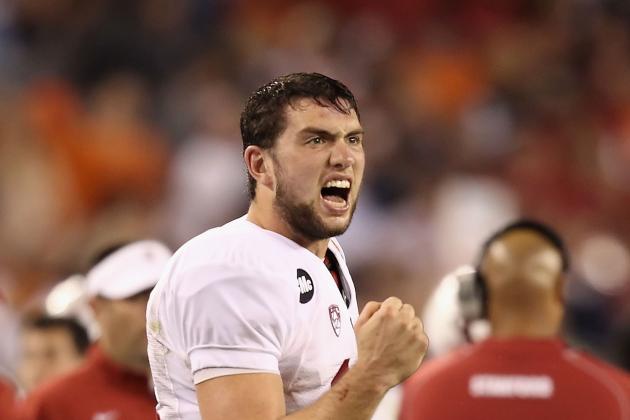 Christian Petersen/Getty Images

1. Indianapolis Selects QB Andrew Luck, Stanford
The Draft figures to start off very predictably with an outcome that I have personally seen coming since November of 2009. Andrew Luck will go No.1 overall in the 2012 NFL Draft. Any talk of Robert Griffin going above him was never any more than nonsense as Luck is the consensus No.1 quarterback in the Draft with very little disagreement amongst scouts.
2. Washington Selects QB Robert Griffin, Baylor
This is an outcome I did not see coming as recently as a week or so before the Redskins pulled the trigger on this trade. Griffin has the feet and arm to execute the offense that Mike Shanahan likes. His tendency to bail on reads and begin improvising will be coached out of him to the best of the Shanahans' abilities.
3. Minnesota Selects OT Matt Kalil, USC
I am not necessarily buying recent bluffs about not taking Matt Kalil. The Vikings need Christian Ponder to succeed and Rick Spielman has admitted that Ponder played aggressively early in his starting experience in 2011 because he did not know any better. However he started to feel the rush and pressure more and more and it made him gun shy. The Vikings need to reverse that trend, less they have another Blaine Gabbert on their hands.
4. Cleveland Selects RB Trent Richardson, Alabama
I do not believe the Cleveland Browns are truly entertaining the idea of taking Ryan Tannehill at this pick. However, I do believe they are serious about taking Trent Richardson. He fills a very important role in Pat Shurmur's offense, as the guy that keeps the first down markers moving closer and closer with regularity. Richardson can also improve red zone performance, which is a must.
5. Tampa Bay Selects CB Morris Claiborne, LSU
Greg Schiano has some experience with some pretty talented corners at Rutgers and I think he knows that Morris Claiborne is the best defensive player in the Draft. Ronde Barber is ancient and Aqib Talib will soon be out the door.
6. St. Louis Selects WR Justin Blackmon, Oklahoma State
There are a lot of games going on in the top ten as teams try and induce other teams to trade up. I am not planning for a surprise this early. I believe the Rams are in a position similar to the Vikings where they have a younger quarterback in jeopardy and need him to succeed in order to sleep better at night. Jeff Fisher took a big chance by trading down and saying no to Robert Griffin. He has to be all in on Bradford and the way to do that is to give him the best weapons possible.
7. Jacksonville Selects LB Melvin Ingram, South Carolina
The Jaguars re-signed Jeremy Mincey but must realize that he is not a player that can consistently generate pressure on the quarterback on his own. He is a high effort player that takes advantage of favorable angles and poor blocks. The Jaguars need a player that can stir the drink on the defensive line and they may envision Melvin Ingram as their own version of Von Miller.
8. Miami Selects QB Ryan Tannehill, Texas A&M
There is much debate about what the Dolphins will do at this pick. While continuing to mock Tannehill to the Dolphins knowing Jeff Ireland's history has the feel of the band continuing to play on as the Titanic sank into the ocean, I will keep this pick the way it has been for months. The opportunity to take a player that scouts have a consensus on as the third best quarterback in the Draft, a guy that notches all of the prototypes for size, arm strength, accuracy, feet, ability to make plays when the play breaks down, not to mention 4.5 speed, and oh by the way he was coached in a pro style west coast offense by your current offensive coordinator…what am I missing? The simple combination of size, arm strength, the quickest release in the Draft, accuracy, feet and ability to beat pressure when it comes in at you makes it almost unfathomable that this player could ever burn out of the league like some of the magnificent first round busts of years past.
9. Carolina Selects DT Fletcher Cox, Mississippi State
The biggest need on the Carolina Panthers' defense is as the tackle position and the team should have recognized that when their pair of rookie tackles got hurt and they replaced them with veterans, and the defense magically improved. If you can't stop the run, you don't get chances to pass rush. If you can't generate push up the middle, your pass rushers can be contained. Fletcher Cox can help the team do both.
10. Buffalo Selects OT Riley Reiff, Iowa
Buddy Nix typically marches to the beat of his own drum and he is not particularly concerned over what is considered a reach and what is not. I believe he sees a long term left tackle in Riley Reiff and he will take him even as high as No.10 overall.
11. Kansas City Selects LB Luke Kuechly, Boston College
This is tricky because I have wanted to mock Kuechly to the Seattle Seahawks one pick later for months and months. However, there is a buzz building that the Seahawks may not get the opportunity. Scott Pioli can be tough to figure out sometimes but he did take Jerod Mayo this high once and Kuechly is a far better college player than Mayo was at Tennessee.
12. Seattle Selects DE Quinton Coples, North Carolina
The Seattle Seahawks could use a pass rusher opposite Chris Clemons. They haven't quite gotten there yet with some of their other value pickups. I believe Pete Carroll will love Coples' natural ability and be confident that he can get more out of him than North Carolina could with all the turmoil the program went through while Coples was there.
13. Arizona Selects G/T David DeCastro, Arizona
This is a pick I have had pegged for months and I see no reason to come off it. DeCastro could play right tackle for the Cardinals and could help them tremendously on offense.
14. Dallas Selects SS Mark Barron, Alabama
I do not project trades in my mock drafts, generally speaking. For some reason, it appears the Cowboys have got it bad for Mark Barron. They certainly have a need at the position. One way or another I expect them to end up with him, even if they have to manipulate the Draft to do it.
15. Philadelphia Selects DT Michael Brockers, LSU
The Philadelphia Eagles covet defensive tackles in this Draft and even though part of me wants to give them Dontari Poe, I believe they will go with the more proven Brockers.
16. New York Jets Selects DE Chandler Jones, Syracuse
This could be the first big surprise of the Draft as Rex Ryan takes a guy that can help his defensive front be what he wants it to be. He has privately complained about his defensive front, and I believe that in Chandler Jones the Jets may see a player that will not just rush the passer by being fast, but can physically dominate while also having the loose hips to be used creatively.
17. Cincinnati Selects CB Stephon Gilmore, South Carolina
Some will tell me this pick is too low for Stephon Gilmore. They may be right. But the Cincinnati Bengals may also manipulate their Draft so that they can go up and get Gilmore. The NFL is absolutely nuts about these lengthy corners that can move and accelerate like controlled by an Xbox controller. I take some issue with Gilmore's ability to play the ball in the air while in man coverage. However he can work on that skill at the next level.
18. San Diego Selects OT Cordy Glenn, Georgia
The Chargers' offensive line is quickly deteriorating and I believe it took a toll on Phil Rivers in 2011 as he did not play anywhere close to his usual standards. You could see them steer toward this tackle that Courtney Upshaw described as the best he ever faced.
19. Chicago Selects DT Dontari Poe, Memphis
Dontari Poe's combination of size, strength and athleticism make him perfect as a disruptive defensive tackle in Chicago's system. His get-off from the line is unfair in a player that big. I realize he did not play particularly well at Memphis but he is a moldable piece of clay that has enormous athletic potential.
20. Tennessee Selects DE Nick Perry, USC
That the Titans covet a pass rusher is not necessarily unknown or unpredictable. The question is, which one? In this, I am going to go with the highly athletic and compelling Perry, who could be the team's primary pass rusher for many years.
21. Cincinnati Selects WR Michael Floyd
Again, this may seem too high for Michael Floyd. However, I believe teams will be scared off by the alcohol history. There have been rumors of him failing to impress during interviews. Substance abuse is a serious issue. The mere whiff of a hint of a rumor of Ryan Mallett's history with substance abuse caused him to tailspin all the way into the third round a year ago. However, if there's one thing Mike Brown loves, it is picking up value players that fall for non-football reasons.
22. Cleveland Selects QB Brandon Weeden, Oklahoma State
I do not know if the Browns will take Weeden at No.22 overall, but I believe one way or another they end up with him, even if they have to trade up from No.37 overall back into the first round in order to be sure some other team does not try and beat them to the punch. Since I do not project trades, I will go ahead and link player to team here at No.22 overall.
23. Detroit Selects DE Whitney Mercilus, Illinois
The Detroit Lions could covet a pass rusher to play opposite Cliff Avril and Kyle Vanden Bosch is clearly starting to slide into the back end of his career. Mercilus fits their style of all-out penetration and speed at the end positions.
24. Pittsburgh Selects CB Dre Kirkpatrick, Alabama
There is a movement to have Dre Kirkpatrick falling out of the first round altogether. I do not know if I buy that. I think his combination of size and physicality will particularly appeal to a team like the Steelers, who covet those attributes in their corners.
25. Denver Selects OC Peter Konz, Wisconsin
The Broncos need a better center to protect Peyton Manning. The team has a lot invested in Manning, and Jeff Saturday did not come with him from the Colts. I do not believe Peyton can trust J.D. Walton to be his second pair of eyes in spotting the defense's blitz schemes.
26. Houston Selects OT Jonathan Martin, Stanford
The Texans need another receiver, however with the loss of Eric Winston on the offensive line, they arguably need a tackle even more. Martin would seem a good fit in the Texans' zone scheme, although one could argue that Martin is not valuable enough to be picked this high.
27. New England Selects DE Courtney Upshaw, Alabama
Courtney Upshaw may slide down the board on draft day, but I have a tough time believing he would slide beyond Bill Belichick's picks in the first round. Belichick has a special relationship with Nick Saban and Saban will personally vouch for Upshaw. Belichick will have as good an idea how to use a player with Upshaw's natural violence and instincts for angles as any other coach in the NFL.
28. Green Bay Selects DT Kendall Reyes, Connecticut
This pick is a little dicey but it fits what the Packers need very badly on defense. Yes, they could use an extra pass rusher. However they had nobody on the defensive line outside of B.J. Raji and even he did not have a good year because there was nobody around him. The Packers need to strengthen their terrible defense up front.
29. Baltimore Selects LB Dont'a Hightower, Alabama
The Ravens need to start thinking a little more seriously about life after Ray Lewis. They have gotten away with playing linebackers like Dannell Ellerbe and Jameel McClain, but that can't last. Hightower is a versatile player that can even play a role similar to the one manned by Jarrett Johnson before he defected via free agency. Eventually, he could take over for Lewis.
30. San Francisco Selects OG Amini Silatolu, Midwestern State
The secret is out that the 49ers are looking toward the best available guard prospect in the late first round, and I believe they will rate Amini Silatolu ahead of Kevin Zeitler or Brandon Brooks.
31. New England Selects WR Stephen Hill, Georgia Tech
With the Denver Broncos, Josh McDaniels selected another Georgia Tech wide receiver with enormous physical gifts, even if he had not been taught the full route tree. He determined that Thomas' big play ability outweighed his lack of experience. He has since watched as Thomas caught fire late in the 2011 season, and into the playoffs. This could translate into the Patriots reproducing that experiment, hoping for similar success.
32. New York Giants Selects WR Kendall Wright, Baylor
The Giants need to replace Mario Mannningham and may find a player available that they had not considered to be available to them.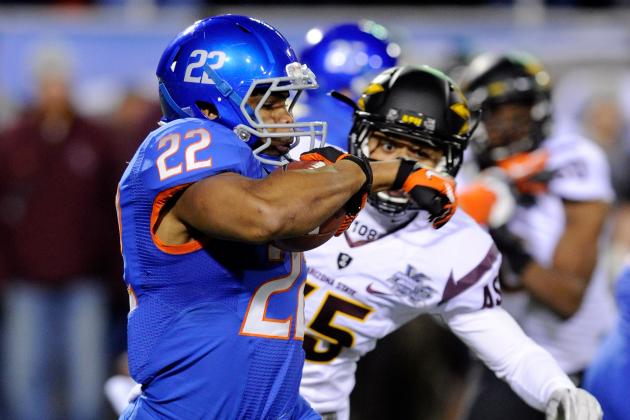 Ethan Miller/Getty Images

33. St. Louis Selects RB Doug Martin
34. Indianapolis Selects TE Coby Fleener
35. Minnesota Selects DT Devon Still
36. Tampa Bay Selects LB Mychal Kendricks
37. Cleveland Selects WR Rueben Randle
38. Jacksonville Selects OG Kevin Zeitler
39. St. Louis Selects OT Kelechi Osemele
40. Carolina Selects CB Janoris Jenkins
41. Buffalo Selects CB Alfonzo Dennard
42. Miami Selects DE Vinny Curry
43. Seattle Selects QB Brock Osweiler
44. Kansas City Selects CB Josh Robinson
45. Dallas Selects OG Brandon Brooks
46. Philadelphia Selects OT Bobby Massie
47. New York Jets Selects OT Mike Adams
48. New England Selects LB Shea McClellin
49. San Diego Selects TE Dwayne Allen
50. Chicago Selects DE Andre Branch
51. Philadelphia Selects DT Jerel Worthy
52. Tennessee Selects LB Bobby Wagner
53. Cincinnati Selects WR Alshon Jeffery
54. Detroit Selects CB Jayron Hosley
55. Atlanta Selects DT Brandon Thompson
56. Pittsburgh Selects LB Zach Brown
57. Denver Selects RB David Wilson
58. Houston Selects DE Jared Crick
59. Green Bay Selects OT Jeff Allen
60. Baltimore Selects OG Philip Blake
61. San Francisco Selects NT Alameda Ta'amu
62. New England Selects DT Billy Winn
63. New York Giants Selects SS Harrison Smith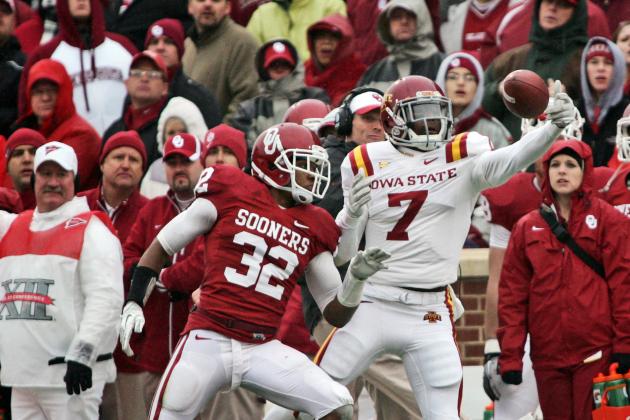 Brett Deering/Getty Images

64. Indianapolis Selects CB Jamell Fleming
65. St. Louis Selects CB Trumaine Johnson
66. Minnesota Selects LB James-Michael Johnson
67. Cleveland Selects LB Ronnell Lewis
68. Tampa Bay Selects FS Markelle Martin
69. Washington Selects OT Mitchell Schwartz
70. Jacksonville Selects WR Mohamed Sanu
71. Buffalo Selects QB Kirk Cousins
72. Miami Selects WR Chris Givens
73. Miami Selects TE Michael Egnew
74. Kansas City Selects FS George Iloka
75. Seattle Selects DE Cam Johnson
76. Houston Selects OT Zebrie Sanders
77. New York Jets Selects WR Juron Criner
78. San Diego Selects SS Brandon Taylor
79. Chicago Selects DT Kheeston Randall
80. Arizona Selects WR Greg Childs
81. Dallas Selects CB Brandon Boykin
82. Tennessee Selects LB Sean Spence
83. Cincinnati Selects TE Orson Charles
84. Atlanta Selects CB Dwight Bentley
85. Detroit Selects OG James Brown
86. Pittsburgh Selects CB Ron Brooks
87. Denver Selects NT Mike Martin
88. Philadelphia Selects RB Bernard Pierce
89. New Orleans Selects DE Malik Jackson
90. Green Bay Selects RB Lamar Miller
91. Baltimore Selects RB Isaiah Pead
92. San Francisco Selects CB Casey Hayward
93. New England Selects WR Ryan Broyles
94. New York Giants Selects RB Robert Turbin
95. Oakland Selects DE Tyrone Crawford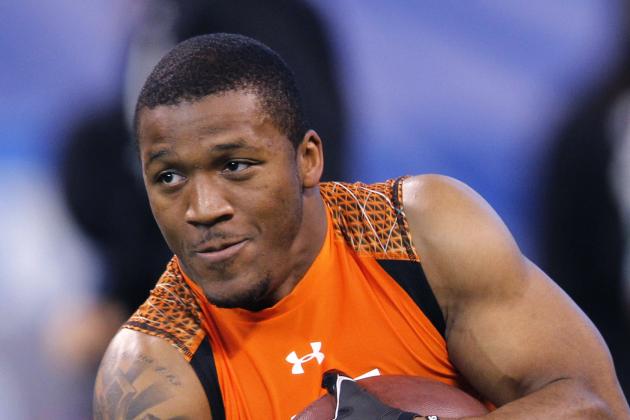 Joe Robbins/Getty Images

96. St. Louis Selects RB LaMichael James
97. Indianapolis Selects WR Nick Toon
98. Minnesota Selects CB Trevin Wade
99. Houston Selects LB Tank Carder
100. Cleveland Selects OT Brandon Mosley
101. Jacksonville Selects LB Nigel Bradham
102. Washington Selects LB Audie Cole
103. Miami Selects WR Devon Wylie
104. Carolina Selects OG Donald Stephenson
105. Buffalo Selects OT Tony Bergstrom
106. Seattle Selects OT Tom Compton
107. Kansas City Selects OG Brandon Washington
108. Denver Selects OG Senio Kelemete
109. Washington Selects OC Ben Jones
110. San Diego Selects RB Chris Polk
111. Chicago Selects OT Andrew Datko
112. Arizona Selects OG Lucas Nix
113. Dallas Selects TE Ladarius Green
114. Philadelphia Selects QB Russell Wilson
115. Tennessee Selects FS Trenton Robinson
116. Cincinnati Selects WR Brian Quick
117. Detroit Selects SS Antonio Allen
118. Cleveland Selects CB Chase Minnifield
119. Pittsburgh Selects LB Josh Kaddu
120. Denver Selects CB Omar Bolden
121. Houston Selects TE Chase Ford
122. New Orleans Selects DT Marcus Fortson
123. Green Bay Selects LB Jake Bequette
124. Buffalo Selects LB Travis Lewis
125. San Francisco Selects DE Derek Wolfe
126. New England Selects SS Winston Guy
127. New York Giants Selects OT Matt McCants
128. Minnesota Selects WR Marvin Jones
129. Oakland Selects TE Drake Dunsmore
130. Baltimore Selects LB Kyle Wilbur
131. New York Giants Selects LB Terrell Manning
132. Green Bay Selects OC Michael Brewster
133. Green Bay Selects FS Aaron Henry
134. Minnesota Selects OT Desmond Wynn
135. Dallas Selects SS Duke Ihenacho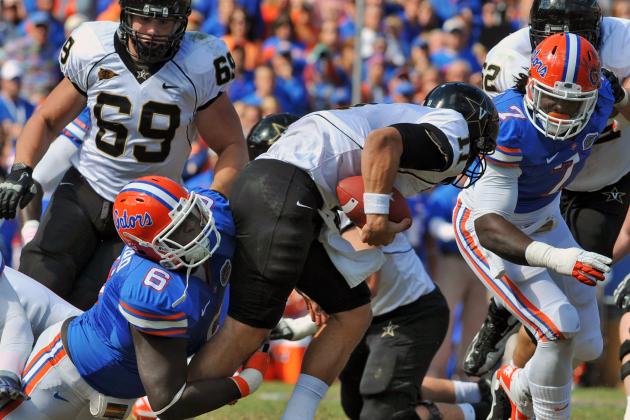 Al Messerschmidt/Getty Images

136. Indianapolis Selects DT Jaye Howard
137. Denver Selects QB B.J. Coleman
138. Minnesota Selects SS Eddie Pleasant
139. Cleveland Selects OG Josh LeRibeus
140. Tampa Bay Selects RB Ronnie Hillman
141. Washington Selects CB Shawn Prater
142. Jacksonville Selects CB Josh Norman
143. Carolina Selects WR Tommy Streeter
144. Buffalo Selects TE Evan Rodriguez
145. Miami Selects OT Jeff Adams
146. Kansas City Selects CB Ryan Lindley
147. Buffalo Selects OG Quentin Saulsberry
148. Oakland Selects FS Janzen Jackson
149. San Diego Selects OG Ryan Miller
150. Chicago Selects OG Jaymes Brooks
151. Arizona Selects CB Coryell Judie
152. Dallas Selects LB Jerry Franklin
153. Philadelphia Selects WR Rishard Matthews
154. New York Jets Selects DT Brett Roy
155. Tennessee Selects TE DeAngelo Peterson
156. Cincinnati Selects OG Rishaw Johnson
157. Atlanta Selects DE Olivier Vernon
158. Detroit Selects FS Brandon Hardin
159. Pittsburgh Selects QB Nick Foles
160. Cleveland Selects WR Chris Rainey
161. Houston Selects CB Leonard Johnson
162. New Orleans Selects LB Demario Davis
163. Green Bay Selects QB Chandler Harnish
164. Baltimore Selects OT Levy Adcock
165. San Francisco Selects DE Tim Fugger
166. Cincinnati Selects SS Sean Cattouse
167. New York Giants Selects DT Hebron Fangupo
168. Oakland Selects CB Ryan Steed
169. Baltimore Selects WR Joe Adams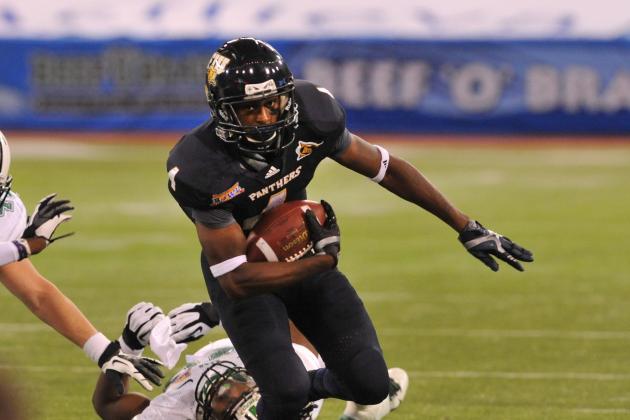 Al Messerschmidt/Getty Images

170. Indianapolis Selects TE Taylor Thompson
171. St. Louis Selects OG Joe Looney
172. Philadelphia Selects WR T.Y. Hilton
173. Washington Selects OG Adam Gettis
174. Tampa Bay Selects DT DaJohn Harris
175. Minnesota Selects TE Adrien Robinson
176. Jacksonville Selects LB Emmanuel Acho
177. Arizona Selects LB Miles Burris
178. Buffalo Selects DE Bruce Irvin
179. New Orleans Selects CB Micah Pellerin
180. Carolina Selects DE Trevor Guyton
181. Seattle Selects SS Cyhl Quarles
182. Kansas City Selects LB Noah Keller
183. San Diego Selects WR Dwight Jones
184. Chicago Selects CB Charles Brown
185. Arizona Selects LB Chris Galippo
186. Dallas Selects DT Akiem Hicks
187. New York Jets Selects CB Asa Jackson
188. Denver Selects LB Alex Hoffman-Ellis
189. Oakland Selects OT Nate Potter
190. Tennessee Selects TE Kevin Koger
191. Cincinnati Selects QB Austin Davis
192. Atlanta Selects TE Josh Chichester
193. Pittsburgh Selects OT Matt Reynolds
194. Philadelphia Selects TE Garrett Celek
195. Houston Selects OG David Molk
196. Miami Selects FS Tavon Wilson
197. Green Bay Selects CB DeQuan Menzie
198. Baltimore Selects WR Marvin McNutt
199. San Francisco Selects OG Al Netter
200. Philadelphia Selects DE Jonathan Massaquoi
201. New York Giants Selects OT Markus Zusevics
202. New York Jets Selects RB Michael Smith
203. New York Jets Selects CB Chris Greenwood
204. Cleveland Selects DT Travian Robertson
205. Cleveland Selects OT Lamar Holmes
206. Indianapolis Selects FB Emil Igwenagu
207. Carolina Selects CB Larry Parker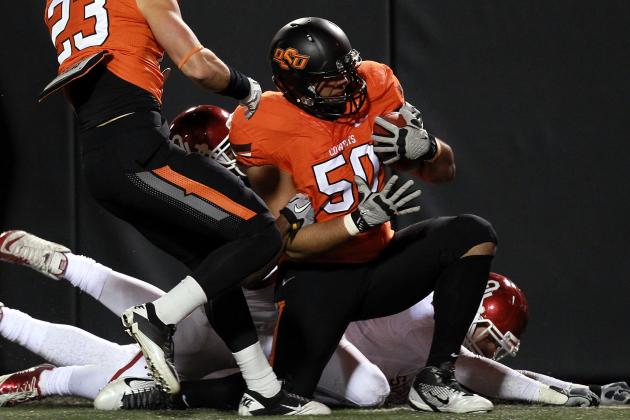 Ronald Martinez/Getty Images

208. Indianapolis Selects DE Jamie Blatnick
209. St. Louis Selects SS Matt Daniels
210. Minnesota Selects RB Cyrus Gray
211. Cleveland Selects CB Donnie Fletcher
212. Tampa Bay Selects LB Keenan Robinson
213. Washington Selects OG Antoine McClain
214. Indianapolis Selects FS Neiko Thorpe
215. Miami Selects OG Garth Gerhart
216. Carolina Selects DT Tydreke Powell
217. Buffalo Selects DT Micanor Regis
218. Kansas City Selects WR Dale Moss
219. Detroit Selects WR Keshawn Martin
220. Chicago Selects DT Markus Kuhn
221. Arizona Selects LB Adrien Cole
222. Dallas Selects WR Jarius Wright
223. Minnesota Selects DE Frank Alexander
224. Green Bay Selects CB Keith Tandy
225. Seattle Selects WR Chris Owusu
226. San Diego Selects WR LaVon Brazill
227. Tennessee Selects WR Junior Hemingway
228. Jacksonville Selects SS Kelcie McCray
229. Atlanta Selects WR Danny Coale
230. Detroit Selects DE Jacquies Smith
231. Pittsburgh Selects WR Eric Page
232. New York Jets Selects CB Mike Harris
233. Houston Selects RB Tauren Poole
234. New Orleans Selects QB G.J. Kinne
235. Green Bay Selects FS Christian Thompson
236. Baltimore Selects QB Aaron Corp
237. San Francisco Selects OT Chandler Burden
238. Kansas City Selects LB Brandon Lindsey
239. New York Giants Selects QB Case Keenum
240. Pittsburgh Selects TE Brian Linthicum
241. Green Bay Selects OG Derek Dennis
242. New York Jets Selects TE Brad Herman
243. Green Bay Selects RB Edwin Baker
244. New York Jets Selects LB Tahir Whitehead
245. Cleveland Selects FB Brad Smelley
246. Pittsburgh Selects DE Scott Solomon
247. Cleveland Selects LB Braylon Broughton
248. Pittsburgh Selects OG Rokevious Watkins
249. Atlanta Selects QB Darron Thomas
250. San Diego Selects RB Dan Herron
251. Buffalo Selects OC William Vlachos
252. St. Louis Selects SS Johnny Thomas
253. Indianapolis Selects CB Coty Sensabaugh