NFL Draft 2012: 5 Ways Free Agency Has Changed the Landscape of the Draft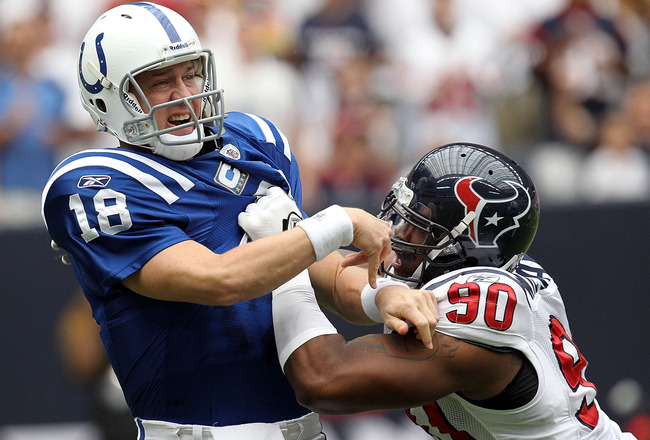 How much have Manning & Mario affected the draft?
Ronald Martinez/Getty Images
2011 was an anomaly in the NFL's offseason order of business due to the lockout and subsequent delay on free agency.
The draft became the first player-procurement stage for teams needing to address holes and add talent. Even while knowing that an open-signing period would occur, if the season were to be back on the table, front offices did not want to be cornered or held hostage by a fast-and-furious market.
Fast forward a year later to the present and the natural order of NFL player acquisition has been restored. Currently, we are into our third week of free agency, and the annual college-player lottery is exactly one month away.
Teams have predictably used this period, and much of their available player payroll, to augment their rosters with varying degrees of perceived wisdom, sensibility and prudence. As is customary in our industry, grades and opinions on nearly every move are rendered immediately with admitted degrees of fairness to these conclusions.
The ultimate value of most free-agent signings will be determined several years from now, but the surer and sooner ramifications of these commitments will be seen next month when the draft unfolds.
After I examined last week how free agency could be driving up the stock for a number of prospects, this slideshow takes a step back and seeks to identify some of the broader strokes of fundamental effect to the draft.
The primary impact comes in four areas: the changing of teams' priority roster needs, boosting stock at certain positions, depressing stock at other positions and creating flexibility for picks with different clubs. I will also address the quarterback carousel, touch on Peyton Manning's signing and how this is coloring the third-quarterback conversation.
Keep Reading