NFL Week 6: Who's Hot, Who's Not at the TE Position
Matt Ludtke/Getty Images
Many NFL players catch fire and cool down over the course of the season. Such has been the story for the tight end position in 2011.
Several players came out strong right out of the gate and have declined in recent weeks, while others have gained momentum as the games go on. Others have remained consistent at one extreme or the other.
So who's hot and who's not after five weeks of football?
Sources: ESPN, Rotoworld.com
Hot: Tony Gonzalez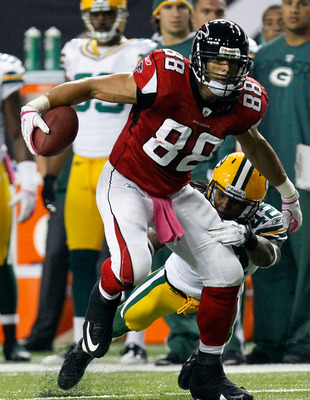 Kevin C. Cox/Getty Images
Not: Rob Gronkowski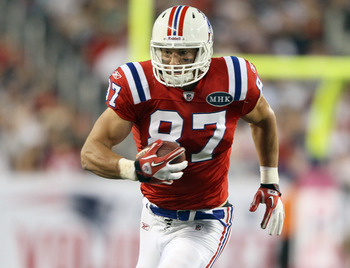 Elsa/Getty Images
Rob Gronkowski was one of the league's top tight ends for the first three weeks of the season, but his production has dropped in the last two games because of his blocking duties and illness.
The return of Aaron Hernandez won't allow him to put up the kind of numbers he was at the beginning of the year. Although with Tom Brady as his quarterback, Gronkowski could be hot again in no time.
Hot: Owen Daniels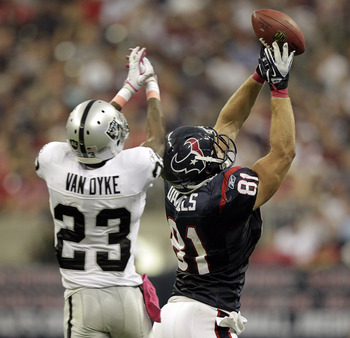 Bob Levey/Getty Images
Owen Daniels has been consistent thus far as Matt Schaub's top target in 2011.
In Week 5, he pulled in seven passes for 89 yards against the Raiders, but didn't get in the endzone to add to his current total of three TDs.
If Andre Johnson isn't on the field, expect Daniels to be the go to guy in the passing game.
Not: Jermichael Finley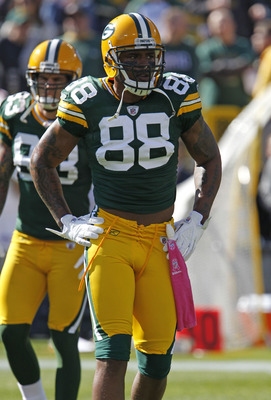 Matt Ludtke/Getty Images
After missing the majority of 2011, Jermichael Finley was ready to revolutionize his position and break out this season.
He had an outstanding Week 3 performance on the road against the Bears, but he's been quiet of late, partly because he's become a main focus of opposing defense and partly because of dropped passes.
Finley wasn't very involved in the Pack's Week 4 blow out of the Broncos, and in Week 5, he let several big completions slip through his grasp, including one that was a sure score.
Hot: Vernon Davis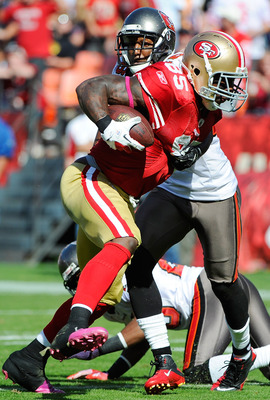 Thearon W. Henderson/Getty Images
Vernon Davis had an early season slump, but he's picking up speed, along with the rest of the 49ers. He had over 100 yards in a Week 3 win over the Bengals and two touchdowns in last week's blowout of the Bucs.
If San Francisco can continue to move forward, there's no reason why one of the league's elite TEs won't continue to catch fire as well.
Not: Dallas Clark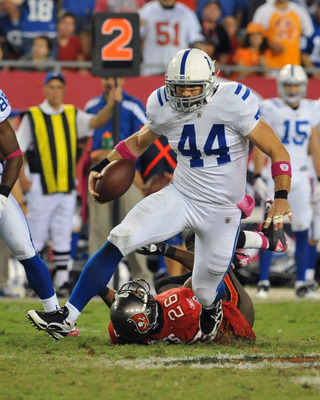 Al Messerschmidt/Getty Images
Is it possible that Dallas Clark was only a productive tight end because of Peyton Manning?
It's sure starting to look like it this season. Clark is averaging less than 30 yards per game and has scored once, all while being plagued with drops.
In Week 5, he caught one ball for a whopping seven yards.
Hot: Aaron Hernandez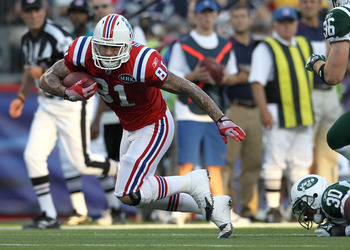 Jim Rogash/Getty Images
Aaron Hernandez returned from injury to face the Jets in Week 5. He was targeted a total of nine times by Tom Brady and picked up 56 yards on five receptions.
Although the status of his knee will continue to be in question, Hernandez is a huge part of the Pats' offense and has gathered over 200 yards and two touchdowns in three games.
Hot: Jimmy Graham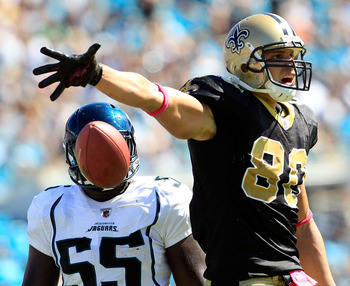 Sam Greenwood/Getty Images
Jimmy Graham has had three consecutive 100 yard games, setting a Saints' franchise record. He's the hottest tight end in football with 496 yards and three touchdowns.
The first year starter is quite the athlete and excels at picking up yards after the catch. His numbers shouldn't come as a surprise because he is one of Drew Brees' top targets.
Not: Dustin Keller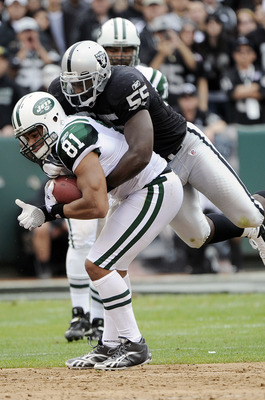 Thearon W. Henderson/Getty Images
Keller had a solid start to the 2011 season, but he's been silent in the last two weeks, with just three receptions for 19 yards.
The Jets are a run first team, so it will be tough for him to get going again, especially if teams are double teaming him like he claims.
Hot: Jason Witten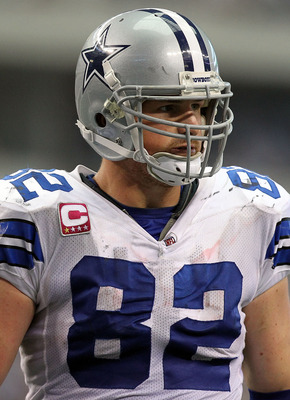 Ronald Martinez/Getty Images
Jason Witten has always been the most consistent Cowboy despite the inconsistencies of America's Team. He has racked up 366 yards in the four weeks leading up to a well-deserved bye.
Witten is once again on pace for a 1,000 yard season and is one of the hottest tight ends in the NFL.
Keep Reading

Green Bay Packers: Like this team?