2011 NFL Predictions: Matt Ryan Flies Atlanta Falcons to the Land of Lombardi
August 31, 2011
Matthew Stockman/Getty Images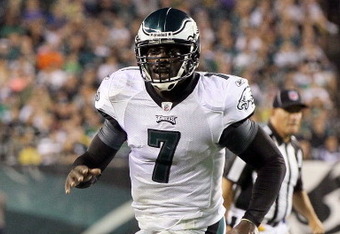 Jim McIsaac/Getty Images
I know one thing, and that is, each year, there are at least two new playoff teams in each conference.  It's hard to believe, especially in the AFC with perennial front-runners New England, Pittsburgh and Indianapolis.  Throw Baltimore into the mix, along with the Chargers and Jets, and well, you have your AFC playoff picture. 
The NFC is entirely different. 
Just take a look at the NFC South and understand there has never been a repeat division winner.  In the NFC East, it seems as if New York has the goods on paper, but, aside from unseating the undefeated Patriots in Super Bowl XLIV, the Giants are all hype.  Same with the Dallas Cowboys, who are America's team, yet haven't won America's biggest championship in 16 years.
A complicated scenario presents itself in the NFC West, where last year, the Seattle Seahawks hosted a first-round playoff game despite finishing well behind the New Orleans Saints record-wise.  But that is the NFL—year to year, unpredictable and unsuspecting.
What does the 2011 campaign have in store?  Well, one thing is for sure: Both conferences are top-heavy, with the AFC being fractionally better overall.  With an offseason of lockout and no OTAs, there is sure to be some sloppy play in the early going.  Injuries will result and just one injury may change a team's season in one snap (of a hamstring or an ACL or an Achilles).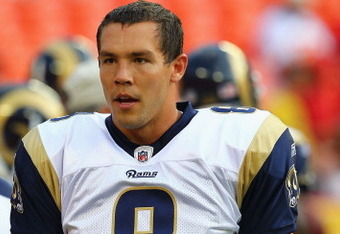 Dilip Vishwanat/Getty Images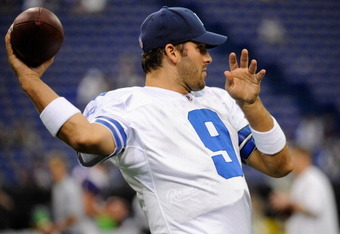 Hannah Foslien/Getty Images
Let's dive right into things, starting with the NFC.
The NFC will have its usual suspects as it has the previous two years.  The Saints will be in the mix, along with the Packers.  The "Dream Team" may be overhyped, or may be disrespected.  Either way, I know that the Eagles won't go undefeated and they may not win their division, but—and this is a big "but"—their season hinges on their brand new $100 million quarterback, Michael Vick.  One injury to Vick and the Eagles can kiss their Asomughas goodbye.
The North
Green Bay: 12-4
To be the man, you've got to beat the man.  He's Aaron Rodgers
Detroit: 9-7
If Stafford stays healthy, with a rising defense, watch for this upstart.
Chicago: 7-9
Lovie Smith needs to go; Jay Cutler needs to toughen up.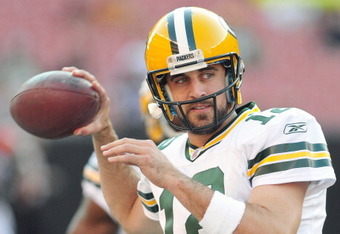 Jason Miller/Getty Images
Minnesota: 7-9
Donovan McNabb is better than Tarvaris Jackson, but Brett Favre would be a better option for the Vikings.
The East 
Philadelphia: 12-4
It all comes down to Vick.
Dallas: 11-5
Can Tony Romo prove himself a leader?
Washington: 7-9
Improved, but uneasy at the QB position.
New York Giants: 4-12
Injuries and a not Brady-esque Eli—better yet, not-QB-in-the-top-10-esque—have serious issues.  Bill Cowher in 2012.
The West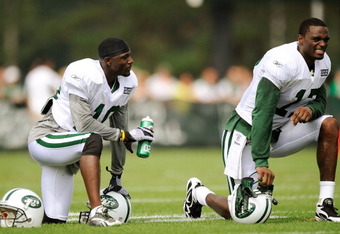 Patrick McDermott/Getty Images
St. Louis: 8-8
May win 10; could run away with West.
Arizona: 7-9
Can Kevin Kolb be Kurt Warner?
Seattle: 4-12
Tarvaris Jackson?  There were better options.  I'd have traded for Dennis Dixon; he knows the weather at least.
San Francisco: 3-13
Welcome to the NFL, Mr. Harbaugh.  Will Mr. Luck be there when you draft in the top five next year?
The South
Atlanta: 14-2
Offensive juggernaut.
New Orleans: 12-4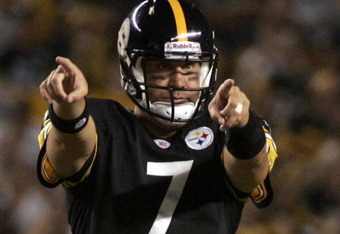 Justin K. Aller/Getty Images
Tampa Bay: 8-8
Josh Freeman will shine, but the team has a tough schedule.
Carolina: 2-14
Jimmy Clausen, now Cam Newton?  Andrew Luck would be best next, but can you justify taking another QB?
Wild Card Round
Eagles vs. Cowboys
Again, here the question is Vick.  If he isn't healthy, they don't make the playoffs anyways, but this is reflecting if he is healthy.  I like the explosiveness the Eagles bring and, Romo won't be able to fool the Eagles secondary.  I like the Eagles 27-16.
Rams vs. Saints
Same old song and dance, only a different NFC West contestant this time around.  However, this time around, the Saints go on the road with a 12-4 record and win against a sure-to-be future winner Sam Bradford and the Rams.  Saints 30-20.
Divisional Round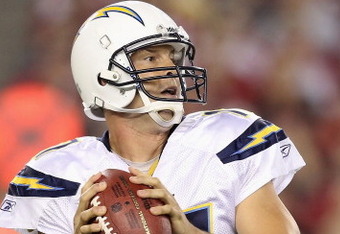 Christian Petersen/Getty Images
Packers vs. Eagles
Well, Vick vs. Rodgers.  Two great offenses, and it will come down to the weather.  I don't see Vick playing well when it is 10 degrees out in January at Lambeau with a 20 mph wind.  I see the Packers using experience and poise to defeat the Eagles in this one.  Packers 17-13.
Falcons vs. Saints
We have a division matchup here, and it should be a shootout.  Last year, the Falcons were embarrassed in the playoffs.  The Saints are proven to be able to withstand the test and win a Super Bowl. 
But, I think Matt Ryan is good—real good.  I think he is underrated in the NFL by the "experts."  The fact is, the running of Michael Turner will make the difference in this one.  Take the Falcons 34-31.
NFC Championship
Falcons vs. Packers
If this were in Lambeau, I would take the Packers.  It is in the Georgia Dome and the Falcons will be on a roll.  I expect a tighter contest than the Falcons-and-Saints shootout, with the defenses calling each other out.  I just like the Falcons and think they have enough offense to defeat all comers in the NFC.  Falcons in a close one 23-21.
Now for the AFC...
The North
Pittsburgh: 12-4
A 12-4 may be lowballing the Steelers.  Ben Roethlisberger may throw for 4,000 yards and 30 touchdowns, and that is lowballing him. The weapons on this team—incredible.  The offense will support the defense, who will take a step back for once.
Cleveland: 10-6
New coach, new attitude in Cleveland.  The Browns have a nasty side I think is about to emerge for a few years to come.  Colt McCoy will be better than advertised.
Baltimore: 10-6
Sure, they traded for Lee Evans, but along with Anquan Boldin, they won't have nearly enough firepower.  Joe Flacco is average, but that's it.  This is a reputation 10-6—should be 8-8 with a declining defense.
Cincinnati: 2-14
Andy Dalton, good luck!  Better yet, Mike Brown needs to trade Carson Palmer, attain a third-round pick and trade up in the draft—they'll have two top-10 picks.  With one pick, take Andrew Luck; odds are they are drafting No. 1 or 2.  Then, take a big-time playmaking receiver.  They will be lucky to score 10 points per game.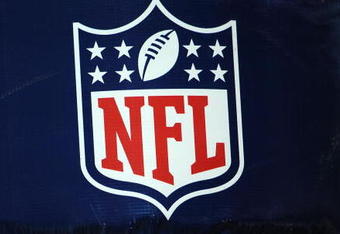 Ronald Martinez/Getty Images
The East
New England: 14-2
Typical Patriots: reload and come out firing.
New York Jets: 13-3
Still not sold on Sanchez no matter Plax and Santonio, but rather like the defense.
Buffalo: 5-11
They didn't do much, get much and because of that change much.
Miami: 4-12
See Buffalo.  Plus, Reggie Bush will be out half the season.
The West
San Diego: 14-2
Could this be the year?  Philip Rivers will throw for 5,000 and 40 TDs.
Kansas City: 10-6
Todd Haley is building a winner.
Denver: 4-12
Orton, Quinn, Tebow—IT DOESN'T MATTER!
Oakland: 2-14
Terrell Pryor: he came, he played, he sucked—at least at QB.  Play the kid in the slot.  He is a monster—a fast one at that.
The South
Houston: 12-4
This is the last year, if something doesn't pan out this year, that I take the Texans.
Indianapolis: 10-6
Questions surrounding Peyton.  No more Bob Sanders.  Step back to the average folks, Colts.
Tennessee: 4-12
Hasselbeck is aging, Chris Johnson isn't playing.  They will be lucky to do this well.
Jacksonville: 3-13
I just don't know.  Blaine Gabbert, David Garrard…Maurice Jones-Drew won't have a chance with all the seven and eight in the box he will see.
Wild Card Round
Steelers vs. Jets
Sure to be epic.  Sure to be same old song and dance.  Mark Sanchez is good, but not good enough.  Plax wishes he signed with the Steelers.  I like Ben going wild, 31-21.
Texans vs. Chiefs
Not your typical matchup, but a good one nonetheless.  Both teams are on the rise, but only one can be better on this day.  I like the running game and defense of the Chiefs in this one.  I hate overlooking Matt Schaub, but I think Matt Cassel is good enough to put the Chiefs through.  Chiefs 24-17.
Divisional Round
Chargers vs. Chiefs
For all I just said about the Chiefs, the Chargers and Philip Rivers mean business and they will handle it, too.  Chargers 34-14.
Patriots vs. Steelers
I am confused.  I don't know what to think.  I know one of these days, Dick Lebeau will solve Tom Brady.  I also know that the Patriots, without video help, can't stop the Steelers this year. 
I like the Patriots vs. the Steelers, but I reluctantly put the Steelers above the Patriots on this day for three reasons: a healthy Troy Polamalu, the strongest Steelers O-line since they were led at center by Dermontti Dawson and a wide receiving core that is faster than a family of jaguars.  Take the Steelers, in Foxborough 31-30. 
AFC Championship Game
Chargers vs. Steelers
Here is where I hope I am wrong.  I know deep down I feel Ben is better than Rivers at QB, but Rivers is oozing something that says "I can't be stopped."  On the road, I see the Chargers repeating 1994 and defeating the Steelers. 
I wish the Steelers could avenge that loss on home turf, but I don't see it happening.  Take the Chargers 24-17.
Super Bowl XLVI
Chargers vs. Falcons
Well, I can easily see this being opposite of what it could be.  I can see the losers of the conference title games having a rematch in the Super Bowl, but I will stick to it and see the Chargers vs. Falcons as opposed to Steelers vs. Packers. 
If I were a homer, I would say Steelers and Falcons, then pick the Steelers without hesitation.  This game, however, is a tough call. 
Honestly, look at one position in this game that will make a difference.  It is like poetry watching the careers of Atlanta tight end Tony Gonzalez and his San Diego counterpart Antonio Gates.  Who has a better game?  They are in the mix with Shannon Sharpe as the best pass-catching tight ends of all time. 
One of them will make a catch in this game that will change momentum on a 3rd-and-13.  That one person to me, seems to be Tony Gonzalez. 
The game will be indoors at Lucas Oil Stadium in Indianapolis.  The Falcons play on turf—the Chargers don't.  The Falcons that I watched play the Steelers Week 3 of the preseason were an aberration.  They threw 42 times in the first half that day. 
However, insert Michael Turner and the Falcons are as balanced an offense as there is in the league, with Roddy White and Julio Jones at the wide receiver position. 
I like the demeanor of Matt Ryan.  He is poised and a leader.  Philip Rivers is tough and confident, but he is easily frustrated, and I see that affecting him in the Super Bowl under the bright lights.  With that said, I like the Atlanta Falcons to win Super Bowl XLVI 29-23.
NFL MVP: Ben Roethlisberger (65.7 percent passing, 4,589 yards, 34 touchdowns, 11 interceptions)
AFC Offensive POY: Andre Johnson (117 receptions 1,678 yards, 15 touchdowns)
AFC Defensive POY: Darrelle Revis (77 tackles, two sacks, 11 interceptions—two touchdowns)
AFC Coach of the Year: Gary Kubiak (Houston)
AFC Comeback Player of the Year: Plaxico Burress (79 receptions, 947 yards, 10 touchdowns)
AFC Rookie of the Year: Von Miller (11 sacks, 71 tackles, four forced fumbles, two fumbles recovered)
NFC Offensive POY: Matt Ryan (64.3 percent passing, 4,120 yards, 30 touchdowns, 13 interceptions)
NFC Defensive POY: Ndamukong Suh (88 tackles, 13 sacks)
NFC Coach of the Year: Jim Schwartz (Lions)
NFC Comeback Player of the Year: Matthew Stafford (because he makes the Lions a winner)
Now, this is being composed on the last day of August and there are still eight days until the season begins.  I may make changes; then again, isn't the first impression the best one? 
I easily could have any number of Super Bowl matchups: Steelers vs. Packers Part Two, Steelers vs. Eagles, Patriots vs. Eagles, Falcons vs. Jets, Eagles vs. Jets.  If there was a long-shot Super Bowl matchup, I'd say Houston vs. Dallas.  Wouldn't that be great, deep in the heart of Texas? 
The season will be unpredictable.  Injuries will, as always, change the landscape of the season. 
Sleeper teams to surprise us all: Browns and Chiefs in the AFC; Lions, Redskins and Rams in the NFC.  These are the perennial losers, who, with the right luck, can make a run for division titles.  Teams who may be busts include the Patriots, Ravens and Jets in the AFC—Eagles, Cowboys (as always) and Falcons in the NFC.  Yes, my Super Bowl pick can be a bust.
If I were to have a dream Super Bowl or dream scenario, it would be the Steelers defeating the Ravens in the divisional round and the Patriots in the AFC title game.  It would be the Eagles defeating the Cowboys in the divisional round and then the Falcons in the NFC title game. 
I would love to see an all-PA Super Bowl.  All the talk about Michael Vick and the Eagles' loaded Dream Team.  The Steelers are getting old on defense, Pete Prisco says Troy Polamalu is the most overrated player in the NFL and the entire league still hates Ben.  Not to mention warlock commissioner Goodell has it out for the Steelers.  But I will stick with my thoughts holding true: Chargers and Falcons with the Dirty Bird prevailing as Super Bowl XLVI champs. 
Looking towards the 2012 season…
I like the Texans to continue to emerge in the AFC along with the Chiefs and at some point the Jets are going to win.  In the NFC, look for the Rams to continue to move up, as well as the Lions and Packers to hold strong.  Maybe Super Bowl XLVII will be Jets vs. Packers in a rematch from where it all began.  I like the Jets in 2012. 
And, with the first pick in the 2012 NFL draft, the San Francisco 49ers (trade up) select Andrew Luck, quarterback, Stanford.  He reunites with Jim Harbaugh and the 49ers look to salvage the glory days!