NFL Free Agency 2011: Are the 21 Biggest Free-Agent Contracts Worth It?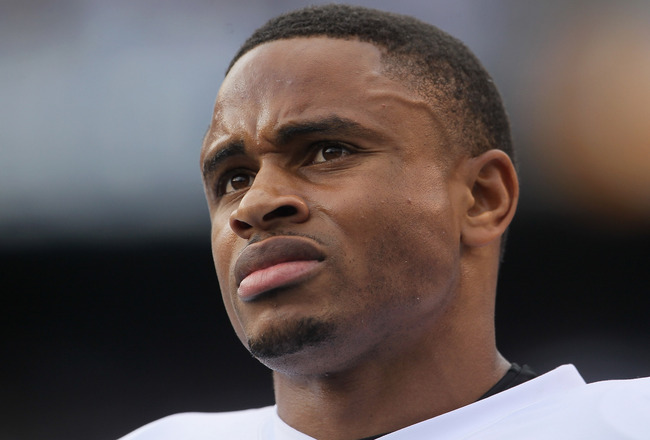 Jeff Gross/Getty Images
In one of the most frantic free-agent signing periods in NFL (and American sports) history, the fates of several teams in 2011 have been dramatically altered in only a matter of days. Forgoing the standard free-agency period, teams have seen hundreds of millions of dollars in deals move at a pace never seen before.
But as these moves are made, there are always the big questions: Is this the right move for a team? Are teams getting good value for the player moves they make?
Here are 21 of the biggest free-agent contracts of the 2011 free-agency period, along with a review of their worth for the upcoming season.
Ike Taylor
Jared Wickerham/Getty Images
Old team: Pittsburgh Steelers
New team: Pittsburgh Steelers
Contract: Four years, finances not available
The Pittsburgh Steelers made sure to follow through with the re-signing of their high-priority free-agent cornerback Ike Taylor. Taylor, who has spent the entirety of his eight-year career in Pittsburgh, has had a strong record of high-quality play and staying relatively injury free.
While he may not be worth the higher price tags of Nnamdi Asomugha or Johnathan Joseph, losing Taylor would spell disaster for a team with limited depth at the position.
Worth it?: Yes
Paul Posluszny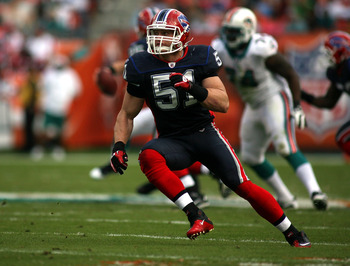 Marc Serota/Getty Images
Old team: Buffalo Bills
New team: Jacksonville Jaguars
Contract: Six years, $45 million ($15 million guaranteed)
Buffalo Bills linebacker Paul Posluszny was high on many teams' lists after racking up major tackle numbers over the past few seasons. The Jacksonville Jaguars sprung at the opportunity to fill a hole at the position (made worse by the exit of starters Justin Durant and Kirk Morrison).
It's tough to gauge the value of Posluszny's stats, as those numbers more likely reflect a lack of talent in Buffalo's line and secondary.
However, he is a marked upgrade for a defensive unit that gave up a lot of points and yards last season.
Worth it?: Yes
Matt Hasselbeck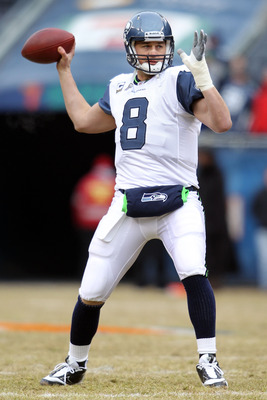 Andy Lyons/Getty Images
Old team: Seattle Seahawks
New team: Tennessee Titans
Contract: Three years, $21 million
You have to question the judgement of a franchise that dumps Matt Hasselbeck, its best quarterback, for a combo of Tarvaris Jackson and Charlie Whitehurst (even if it's done in a classy way).
What is the Seattle Seahawks' loss is now the Tennessee Titans' gain. The Titans have a veteran who can bridge the gap until Jake Locker can take the reins. In the meantime, Hasselbeck can still play.
Paired with a strong ground game backed by Chris Johnson, Hasselbeck will have a good opportunity to keep the team competitive. The price may be high, but that assumes he will get to the end of his deal (Locker's growth will most likely suggest otherwise).
Worth it?: Yes
Santonio Holmes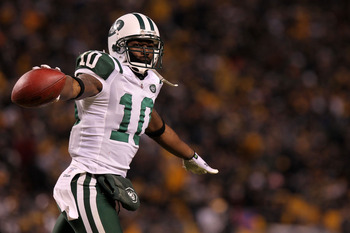 Nick Laham/Getty Images
Old team: New York Jets
New team: New York Jets
Contract: Five years, $50 million
Wide receiver Santonio Holmes' background (including several legal cases and a suspension for substance abuse) may be a turnoff to some, but the New York Jets wide receiver can make the big catches in the critical moments. After catching the game-winning pass in the Super Bowl as a Pittsburgh Steeler, Holmes made himself valuable as a Jet in winning several games with late catches.
This move seems to be a good mix of a team giving fair value with a player who is willing to take a pay cut to stay in town (you can't tell me Washington Redskins owner Dan Snyder didn't put a lot more money on the table).
For grabbing a solid No. 1 receiving option for the foreseeable future, this seems like the right kind of move to make.
Worth it?: Yes
Eric Weddle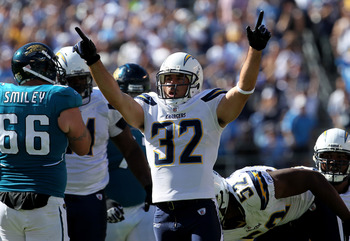 Stephen Dunn/Getty Images
Old team: San Diego Chargers
New team: San Diego Chargers
Contract: $40 million, five years ($19 million guaranteed)
San Diego Chargers safety Eric Weddle has impressed in his four years in the league, including a selection as an All-Pro in 2010.
With his talent and availability, several teams attempted to pull him in, including the Jaguars, Browns, Vikings and Texans, among others. To keep him in town, the Chargers had to pay big.
The deal was proclaimed by Weddle's agent as the biggest for a safety in league history (which I'm sure is thrilling to hear if you're Troy Polamalu). The lesson here: You have to pay the bills to keep the skills (in-house).
Worth it?: Yes
DeAngelo Williams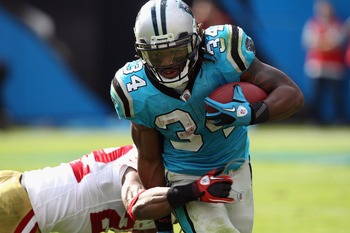 Streeter Lecka/Getty Images
Old team: Carolina Panthers
New team: Carolina Panthers
Contract: Five years, $43 million ($21 million guaranteed)
I'm just not sure of the need for the Carolina Panthers to make this signing.
This is not to say running back DeAngelo Williams isn't excellent when healthy. It's just that the team has found a serviceable running back pair in Jonathan Stewart and Mike Goodson.
In addition to dropping a large amount of money for a position that is essentially covered, the money used for signing Williams takes away from the team's ability to chase other offensive positions that need support. The team will have a desperate need at wide receiver (especially if Steve Smith doesn't return).
Not the best of moves...
Worth it?: No
Tarvaris Jackson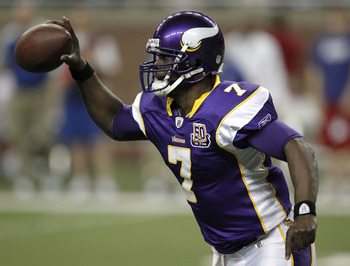 Gregory Shamus/Getty Images
Old team: Minnesota Vikings
New team: Seattle Seahawks
Contract: Two years, $8 million
While it's tough to fully gauge the skill level of quarterback Tarvaris Jackson in his limited playing time, it's not easily apparent that he is the answer for the Seahawks. While Jackson does have impressive mobility, he does not have the passing accuracy or timing to excel in the West Coast offense used by Seahawks coach Pete Carroll.
It will be interesting to see how Jackson competes with fellow Seahawks quarterback Charlie Whitehurst.
Worth it?: No
Steve Breaston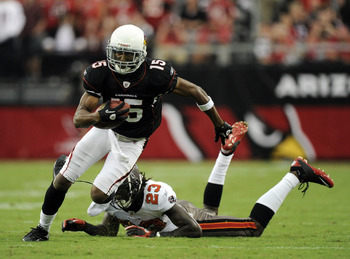 Harry How/Getty Images
Old team: Arizona Cardinals
New team: Kansas City Chiefs
Contract: Five years, no finances given
It's tough to say whether or not Breaston will contribute much value to the Chiefs in 2011. While the reunion with former offensive coordinator Todd Haley will be exciting, the team already has stud Dwayne Bowe along with newly drafted Jonathan Baldwin (among others).
Combined with a already solid running game with Jamaal Charles, there may not be enough balls for Breaston to contribute in a major way.
While this could be a good value, I'm keeping expectations low for Breaston as a Chief. If his price is low enough, this may be worth it, but for now I'm not convinced.
Worth it?: Not really
Sidney Rice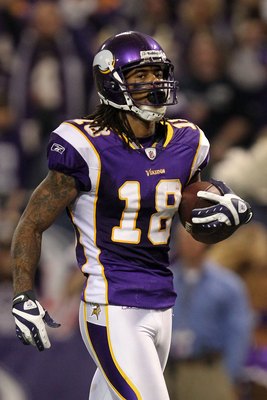 Chris McGrath/Getty Images
Old team: Minnesota Vikings
New team: Seattle Seahawks
Contract: Five years, $41 million
This deal by the Seattle Seahawks for wide receiver Sidney Rice screams of the same desperation in deals done for Deion Branch and T.J. Houshmandzadeh.
Most worrisome is Rice's injury history. Last season, Rice missed a lot of action while undergoing microfracture surgery on his hip. That kind of work at this point of his career is a major red flag down the road.
Even worse, Rice wasn't exactly dynamic last time he was paired with likely Seahawks starter Tarvaris Jackson, when they both were in Minnesota Vikings uniforms.
Worth it?: No!
Reggie Bush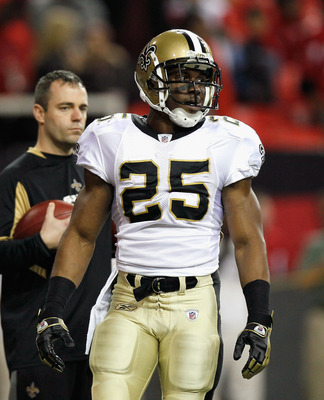 Kevin C. Cox/Getty Images
Old team: New Orleans Saints
New team: Miami Dolphins
Contract: Two years, "nearly $10 million"
Reggie Bush will follow in Ricky Williams' footsteps as a Heisman winner moving his talents from the Big Easy to South Beach.
With excessive pressure and expectations on Bush, it's easy to forget that he could do great work on special teams and avoided injury well when he was not carrying the rushing load between the tackles.
What does this mean? For Bush to find success, he must be part of a running back platoon, where he can use his speed and athleticism in ways the other rushers cannot.
While the Dolphins haven't finalized their rushing back situation yet for 2011, it looks like they could stand to add one or two more backs.
Even if this doesn't work as well as hoped, the low price tag means it's not the end of the world if Bush can't carry his weight.
Worth it?: Yes...if paired with other running backs
Albert Haynesworth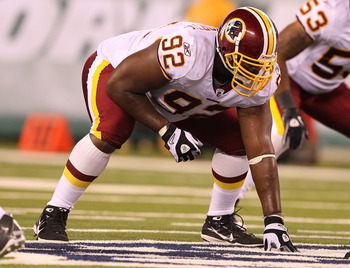 Al Bello/Getty Images
Old team: Washington Redskins
New team: New England Patriots
Contract: No timetable, $5 million base salary
This may be the win-win-win situation of the summer.
The Washington Redskins get to rid themselves of the talented but ultimately expensive embarrassment Albert Haynesworth.
The New England Patriots get a chance to motivate a talented player into a contributor in the organizational mold.
Haynesworth gets a shot to remind fans he's better at pass rushing than passing Redskins physical conditioning tests.
Worth it?: Yes...for everyone!
Jason Babin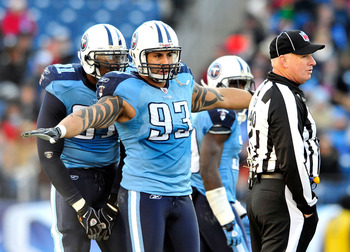 Grant Halverson/Getty Images
Old team: Tennessee Titans
New team: Philadelphia Eagles
Contract: Five years, $28 million
Defensive end Jason Babin, fresh off a career year with the Tennessee Titans (amassing 12.5 sacks in 2010), will rejoin defensive line coach Jim Washburn with the Philadelphia Eagles.
The Eagles, who had only one player with double-digit sacks in 2010, will want more of a rushing presence to force mistakes toward its stable of cornerbacks (that's going to be a lot of trouble for opposing quarterbacks).
Expect more good things to come from Babin in 2011. With the price the Eagles got Babin at, he should be a great value.
Worth it?: Yes
Kevin Kolb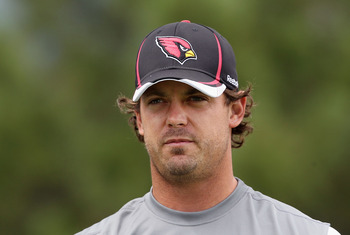 Christian Petersen/Getty Images
Old team: Philadelphia Eagles
New team: Arizona Cardinals
Contract: Five years, $64 million ($21 million guaranteed)
After struggling to find a permanent option for the quarterback position following Kurt Warner's retirement, the Arizona Cardinals pulled the trigger on a trade to bring in Philadelphia Eagles slinger Kevin Kolb.
Kolb immediately presents some concerns, the most problematic being his lack of experience (only 3-4 in his starts).
Also worrisome in this acquisition is the lack of offensive line support. Kolb may find himself on his toes more often than he might like.
With the high price tag (and the loss of Dominique Rodgers-Cromartie), Cards fans may find the team gave up too much to bring Kolb to town.
Worth it?: Probably not
Charles Johnson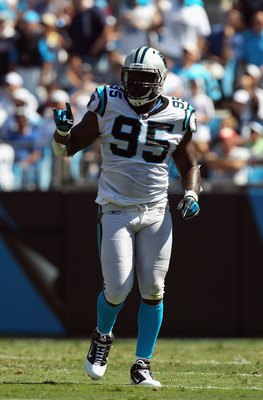 Streeter Lecka/Getty Images
Old team: Carolina Panthers
New team: Carolina Panthers
Contract: Six years, $72 million
Carolina Panthers defensive end Charles Johnson rose up on many teams' lists after posting 11.5 sacks in his first year with major starting time.
Despite the price tag, the team knew that after losing Julius Peppers, it had to keep its main defensive weapon in town.
It's impressive that the Panthers overcame aggressive plays from other suitors to keep the guy they labeled as their No. 1 priority in-house.
Worth it?: Yes
Johnathan Joseph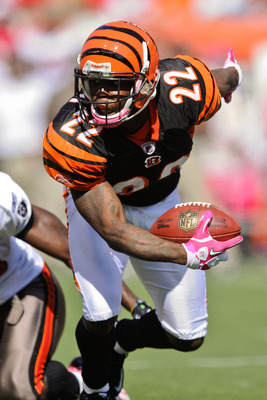 Jamie Sabau/Getty Images
Old team: Cincinnati Bengals
New team: Houston Texans
Contract: Five years, $48.75 million
The Texans, desperate for secondary help, made the play for former Cincinnati Bengals cornerback Johnathan Joseph after missing out on super-corner Nnamdi Asomugha. While the price was a little high, that stems more from the lack of quality free agents at the position.
Joseph, while not as impressive as Asomugha, has a knack with coming up with opposing quarterbacks' passes and has put up solid tackle numbers in his time as a Bengal.
Paired with Danieal Manning, Houston should have an impressive secondary ready to go as it looks to take down Peyton Manning.
Worth it?: Yes
Darren Sproles
Harry How/Getty Images
Old team: San Diego Chargers
New team: New Orleans Saints
Contract: Four years, $14 million
While Darren Sproles may not be a prototypical running back in the league, there's no denying his effectiveness on the field. Whether in the running, passing or special teams game, Sproles can make himself useful in one way or another.
The important thing for Sproles as he enters New Orleans is to find balance with other backs on the team. If there was any lesson from Reggie Bush (who, while slightly bigger, has a similar style of rushing), it's that he succeeded best when worked as a change-of-pace back to a platoon setup.
If used effectively (which I'm sure Sean Payton will see to happily), there's no doubt this could be a very solid pickup for the Saints.
Worth it?: Yes
Ray Edwards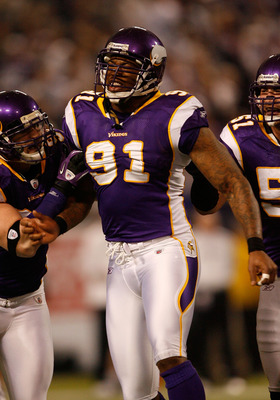 Elsa/Getty Images
Old team: Minnesota Vikings
New team: Atlanta Falcons
Contract: Five years, $30 million ($11 million guaranteed)
The Atlanta Falcons, major challengers in the NFC, needed to get more pressure on opposing quarterbacks. They may have found their answer in Ray Edwards.
While Edwards has failed to hit double-digit sacks in the past two seasons, at 26 years old Edwards still has time to develop and boost his numbers.
Also impressive is the price: The Falcons would have had to pay nearly double to bring in Carolina's Charles Johnson.
Worth it?: Yes
Nnamdi Asomugha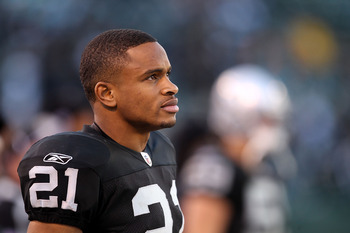 Ezra Shaw/Getty Images
Old team: Oakland Raiders
New team: Philadelphia Eagles
Contract: Five years, $60 million ($25 million guaranteed)
In addition to creating one of the more imposing secondaries in the game, cornerback Nnamdi Asomugha sacrificed a few million on his own end for the betterment of the team.
While several other teams were offering in the range of $15 million per season, Asomugha took less to help build up a contender.
There's a reason they're the favorites entering the season.
Worth it?: Yes. Yes. Yes. Impossible to say no here.
Peyton Manning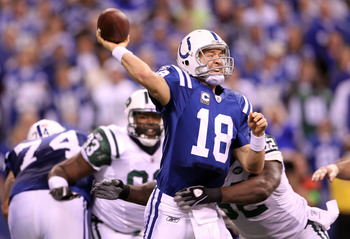 Andy Lyons/Getty Images
Old team: Indianapolis Colts
New team: Indianapolis Colts
Contract: Five years, $90 million
Basketball has Kobe Bryant vs. LeBron James. Football has Tom Brady vs. Peyton Manning. For now the two quarterbacks will have similar salaries.
The new deal for Manning ties him with Brady for highest average per-year salary in league history.
While there are some concerns about Manning's health after his offseason surgery for his neck, there's no reason otherwise to think he can't come back and be just as productive as he's been in the past.
The only concern is the contract might be so big that it might stop the Colts from being as flexible in free agency.
Worth it?: Yes
Plaxico Burress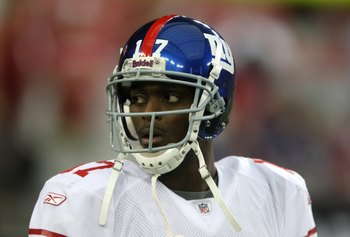 Stephen Dunn/Getty Images
Old team: Unsigned (New York Giants)
New team: New York Jets
Contract: One year, $3.017 million
There's good reason to believe the New York Jets' addition of wide receiver Plaxico Burress move could go either way.
Plaxico, in good shape, could show off the form that made him a Pro Bowler and Super Bowl winner.
At the same time, he will be 34 at the start of the season. Burress has been away from the game for 21 months.
With that said, the addition signals a few positive signs for the Jets. In addition to adding a receiver with a strong track record (at least for on-the-field decision making), Burress allows the Jets to part with pricy No. 2 option Braylon Edwards. He's also a big target, which will be helpful to still-learning quarterback Mark Sanchez.
At this price, how can you not like this arrangement?
Worth it?: Yes
Todd Heap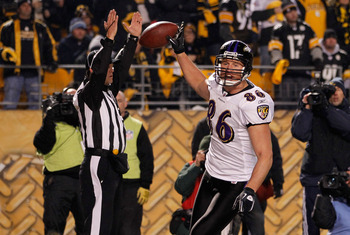 Gregory Shamus/Getty Images
Old team: Baltimore Ravens
New team: Arizona Cardinals
Contract: Two years, finances not available
Cut by the Baltimore Ravens at the outset of free agency, Heap was picked up by the Arizona Cardinals Sunday. The Cards, who have historically struggled at the position, now boast Heap, blocking specialist Jeff King and second-year draftee Rob Housler.
There's no doubt Heap will seek to make his former employer look like a bunch of birdbrains for letting him get away. However, his effectiveness could be limited based on the effectiveness of incoming quarterback Kevin Kolb, along with the use of the running game with Beanie Wells and rookie Ryan Williams.
If the price is right, there's no doubt that adding a talent like Heap will be worth it.
Worth it?: Yes
Keep Reading