Biggest NFL Rookie Storylines Entering Training Camp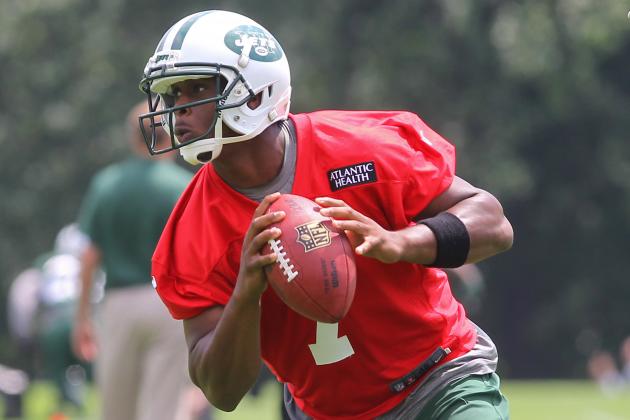 Ed Mulholland-USA TODAY Sports

Training camp is just a couple of weeks away, and there are a number of big stories swirling around the NFL's 2013 rookies.
Rookies are arguably the players under the most pressure entering training camp in the NFL. They come into the league before playing a single snap at the professional level, yet a lot of them are expected to come in and not only start, but make a huge impact in Week 1.
This year's class of rookies might not feature anything like the group of quarterbacks from last season that included Andrew Luck and Robert Griffin III, but there are still some very talented players to look out for once camps officially kick off.
Here are just a few of this year's biggest storylines surrounding rookies so far.
Begin Slideshow

»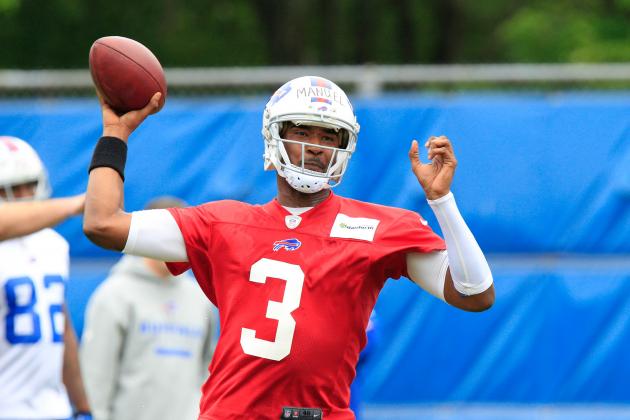 Kevin Hoffman-USA TODAY Sports

We saw five rookie quarterbacks start the season for their respective teams in 2012.
There certainly won't be that many this year.
Still, there are a couple of guys that have a legitimate shot at earning starting jobs.
The two guys with the best chances of starting are EJ Manuel and Geno Smith. Manuel will be going against Kevin Kolb, who the Buffalo Bills brought in before the draft. Kolb has struggled to stay healthy the past few seasons, and with Manuel competing with him, it could be likely that the coaching staff feels more confident in the rookie out of Florida State.
Smith, on the other hand, is trying to earn a starting job on a team that's become a circus over the past season. Rex Ryan has yet to commit to a plan with the quarterbacks for the New York Jets, and it is uncertain whether we will see Smith or Mark Sanchez under center.
With Chip Kelly now the head coach for the Philadelphia Eagles, Matt Barkley has a shot at becoming the starter in front of Michael Vick and Nick Foles. Vick is the favorite to be the starter, but USA Today reported that Chip Kelly said he will make Vick earn the job.
Even Tyler Wilson has a small chance to become the starter for the Oakland Raiders, but Matt Flynn will likely hold on to his starting job.
Sure, none of these guys will likely be the next Luck or RGIII, but with how desperate some of these teams are for a quarterback, they could very well be taking the snaps to start the 2013 season.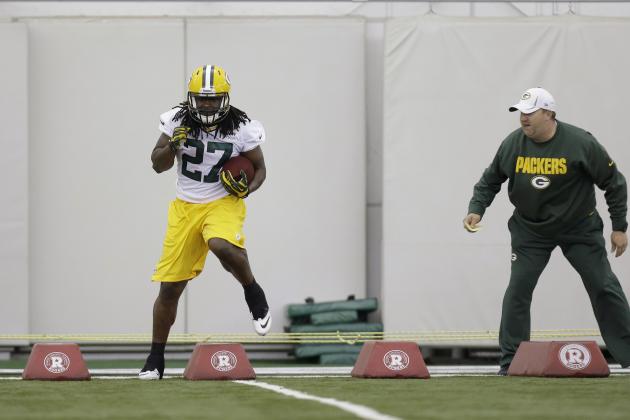 Mike McGinnis/Getty Images

The biggest knock on the Green Bay Packers for the past couple of seasons has been the lack of a running game.
After drafting two big names at running back this year, that weakness might have possibly turned into a strength.
The Packers brought in Johnathan Franklin out of UCLA and Eddie Lacy from Alabama to play behind Aaron Rodgers and take some of the pressure off of the elite quarterback. After not having a 100-yard rusher in 43 straight games, the Packer might finally have two players who could do just that.
Both of these rookies were very productive backs in college, and sharing the load could actually help both stay healthy and fresh throughout the season.
The presence of a running game will also open up the field for Rodgers. Back when the Packers had a running presence in the 2010 playoffs, Rodgers was able to torch defenses on play-action passes, and that could possibly happen again if both of these rookies are as good as they look.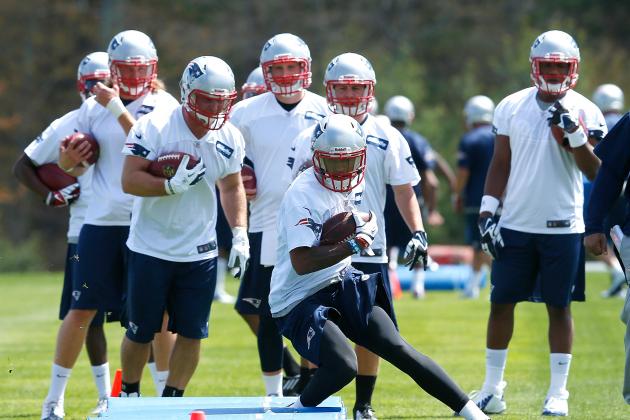 Jim Rogash/Getty Images

The New England Patriots have lost of a lot of their offensive production from 2012 in the past few months, and there are now plenty of questions that the team's offense must answer.
Perhaps one of the biggest questions is how they will use their rookie wide receivers now that guys like Wes Welker and Brandon Lloyd are gone.
The Patriots used the No. 59 overall pick in the NFL draft on Aaron Dobson, an impressive receiver out of Marshall, and the No. 102 pick on Josh Boyce out of TCU.
At 6'3'', Dobson can possibly fill the void on the outside that Tom Brady has missed since the departure of Randy Moss. His impressive size combined with solid speed could make Dobson a consistent option in his first season.
Boyce may not be as tall as Dobson, listed at 5'11'', but he shows of some top-tier speed as a receiver. He ran a 4.38 40-yard dash at the NFL combine, and he could be used as another slot receiver behind Danny Amendola.
At this point, the Patriots are probably just ready to play football, and that's just what they'll be doing in a couple of weeks.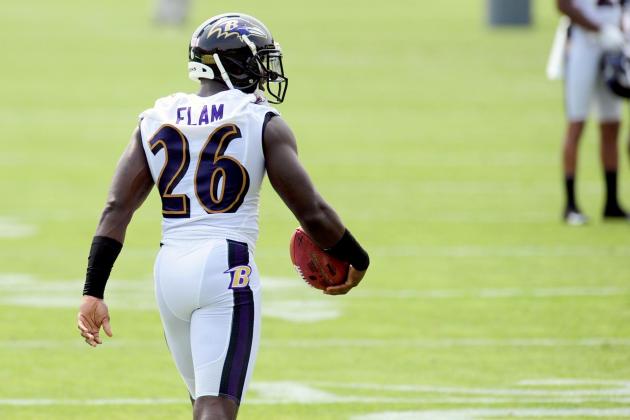 Evan Habeeb-USA TODAY Sports

As if being a rookie didn't bring enough pressure, some of these guys will have to come in and replace some of the best players in the NFL.
With Darrelle Revis out in New York, it's up to Dee Milliner to come in and help the secondary for the Jets. Although Antonio Cromartie will likely be the No. 1 corner, Milliner will still need to come in and make sure that he can hold his own in the passing game.
The Baltimore Ravens lost one of their true leaders in Ed Reed this offseason, and now Matt Elam will have to come in and try to become the heart and soul of the defense. The defense for the Ravens is going through some big changes, but Elam looks like he can be a long-term option at safety.
Even Cordarrelle Patterson must step at receiver for the Minnesota Vikings. He and Percy Harvin may be two very different players, but the Vikings will desperately need another offensive weapon, even with the arrival of Greg Jennings.
These rookies will be under the spotlight for the entire 2013 season, and the fans will be hoping that they can replace some of the most beloved players on their teams.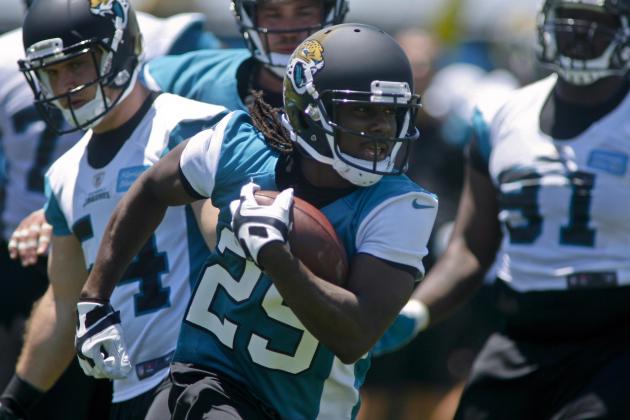 Phil Sears-USA TODAY Sports

It is uncertain exactly how the Jacksonville Jaguars will use the former Michigan quarterback, but it is clear that they plan to get the ball into Robinson's hands.
The player now being described as an "offensive weapon" has been seen playing a bit of quarterback, running back and wide receiver during time with the Jaguars. As noted by Alex Marvez of FOX Sports back in May, the Jaguars plan on giving Robinson 10-15 touches a game along with returning kicks.
The Jaguars clearly want to give Robinson chances to make plays, but how will he make this transition in the NFL? He spent the majority of his college career as a quarterback, and although he may be athletic, the NFL is a different monster for non-specialized athletes.
Based off of what they've seen so far, it's pretty clear that the Jaguars think that Robinson can make plays for this team.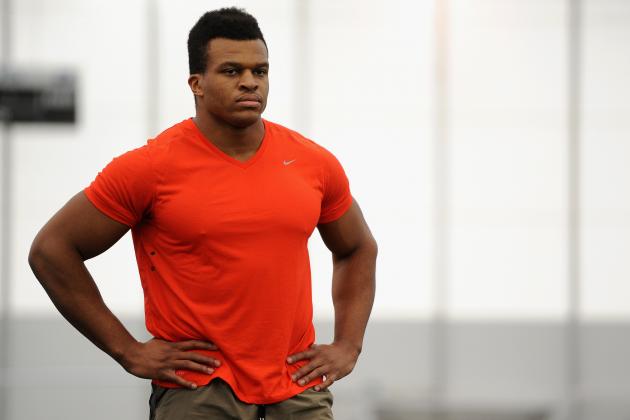 Tom Dulat/Getty Images

Being an undrafted free agent is almost always an uphill battle in regards to making the team, but there are a couple of guys who will probably be turning some heads in the preseason.
The two big names at quarterback are Matt Scott for the Jaguars and Tyler Bray for the Kansas City Chiefs. Scott has a chance to make the team simply because of the current QB situation in Jacksonville, but he does possess an intriguing skill-set. He is a mobile QB with a lot of talent, and he could make some exciting plays.
Bray is a guy with a rocket arm that NFL teams can fall in love with. He has tons of talent to make him an NFL quarterback, but he's struggled to stay focused in the past. With a great mentor in Andy Reid and a strong starter ahead of him in Alex Smith, Bray might be able to develop nicely with the Chiefs.
Perhaps the most intriguing guy picked up was Lawrence Okoye by the San Francisco 49ers. The former Olympian and rugby player is listed at 6'6" and 305 pounds with some unbelievable athleticism. He will be playing on the defensive line, and it will be interesting to see what he can do during the preseason.
Ignoring the off-field issues, the argument could be made that Da'Rick Rogers is actually the most talented wide receiver on the Bills roster. His elite combination of size and explosiveness could very well have Rogers not only on the field in the preseason, but in the rotation of wide receivers starting Week 1.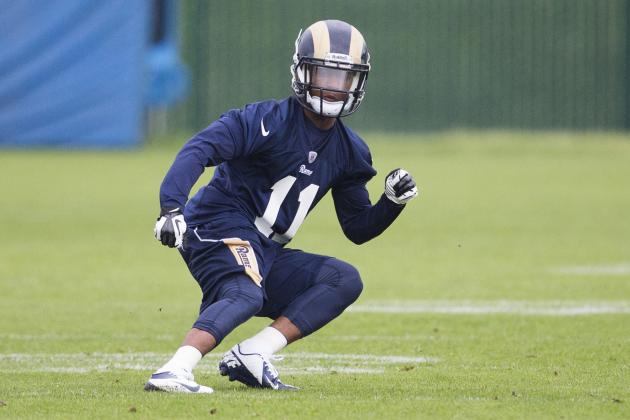 David Welker/Getty Images

There are plenty of exciting rookies this year, but the list of favorites for the Rookie of the Year award is pretty small.
Montee Ball may have some wear and tear, but playing behind Peyton Manning should open up plenty of running lanes for the rookie, who will likely be the workhorse back for the Broncos.
Another rookie a lot of people will be looking at in training camp is DeAndre Hopkins. He's an explosive receiver who made plenty of big plays while at Clemson, and now he's in a perfect situation to put up big numbers. He will have Matt Schuab throwing to him while playing opposite of Andre Johnson, who will likely receive the majority of the defense's attention in the passing game.
When it comes down to it, however, the clear favorite has to be Tavon Austin.
There was no prospect who was more explosive coming into the draft than Austin. All you need to do is watch his senior highlights to know that this is one player who can make plays out of nothing. He will finally give Sam Bradford a weapon in the passing game, and there's little doubt that he will get plenty of catches and put up big numbers in his rookie season.