NFL Draft: Ranking Each Team's First Round Pick from 2011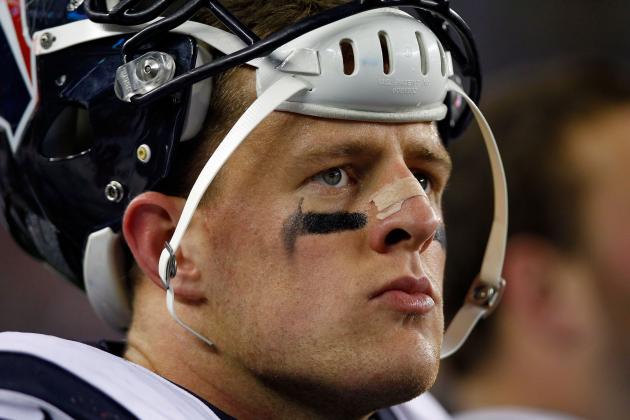 Jared Wickerham/Getty Images

In the months leading up to the 2011 NFL draft, many experts thought the consensus top two picks would be Nick Fairley or Da'Quan Bowers.
Fairley eventually fell out of the top 10 while a knee injury pushed Bowers down to the second round. Auburn quarterback Cam Newton rose to the first overall selection, and the Carolina Panthers are looking like they made the right decision by selecting him.
Nearly every pick in the top 10 was a phenomenal selection. Von Miller and Patrick Peterson are franchise players on defense. A.J. Green and Julio Jones are bona-fide No. 1 wide receivers. And Tyron Smith could be the Dallas Cowboys' left tackle for the next decade or more.
Surprisingly, though, the picks from No. 20-32 weren't nearly as strong. In fact, many of those teams have to be second-guessing themselves. A total of four offensive linemen were picked in the bottom 10, and none has lived up to his potential.
The following ranks the players chosen on the value they've given their team so far. A player chosen No. 32 with an equal value to that of a player chosen first overall would grade higher because his team picked him later in the draft. This in no way means the players that receive a poor grade are destined to be busts; it simply grades their value so far. Injuries have to be counted against players because staying healthy is a big part of being a successful NFL player.
For the 2012 version, click here.
Begin Slideshow

»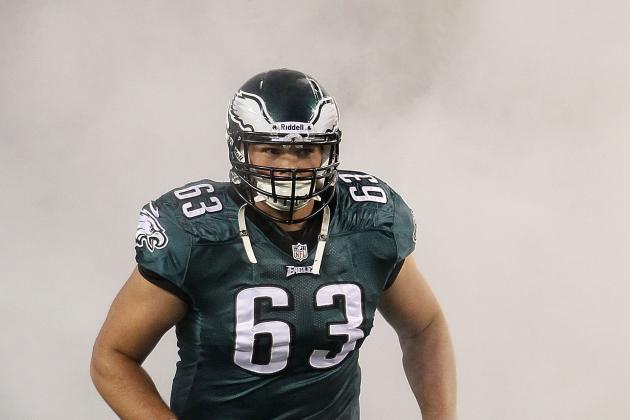 Alex Trautwig/Getty Images

The selection of Danny Watkins will haunt Philadelphia Eagles fans for years. Only Andy Reid would select a 26-year-old firefighter in the first round, and Watkins has been downright awful since being drafted.
Watkins lost his starting job as a rookie, then again in 2012 due to a chronic ankle injury that he may or may not have really had. He didn't get his job back at all, giving way to veteran Jake Scott, who was signed off the street.
With Chip Kelly's new offense set to take off in 2013, Watkins may find himself without a team by next fall.
Grade: F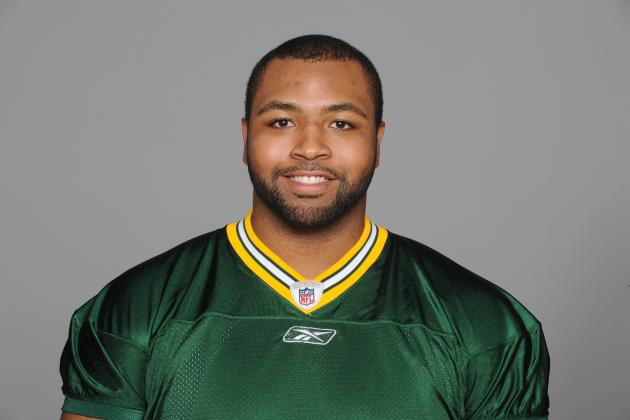 Handout/Getty Images

The Green Bay Packers have gotten just five starts out of Derek Sherrod in two seasons. He broke his leg late in 2011 and never really recovered from it heading into '12.
It's a shame because the Packers could really use a long-term replacement for Chad Clifton. Sherrod's injury has forced Marshall Newhouse into a starting role, and Newhouse was awful in 2011.
Grade: F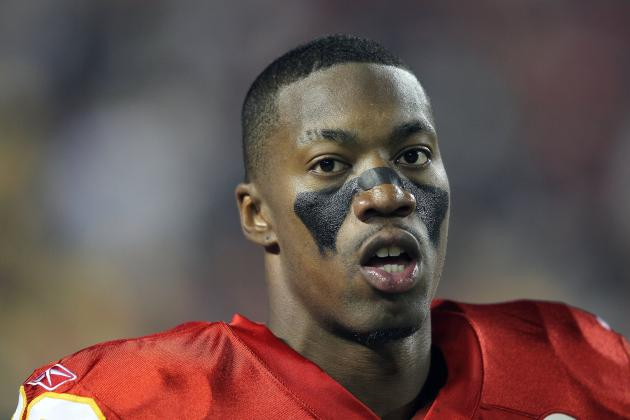 Jamie Squire/Getty Images

In two seasons with the Kansas City Chiefs, Jonathan Baldwin has been largely ineffective. From a training camp fight as a rookie, Baldwin didn't break into the league with a bang.
He's caught just 41 passes for 579 yards and two touchdowns in two seasons, despite appearing in 26 of 32 games. That's not just bad. That's Freddie Mitchell bad.
Grade: F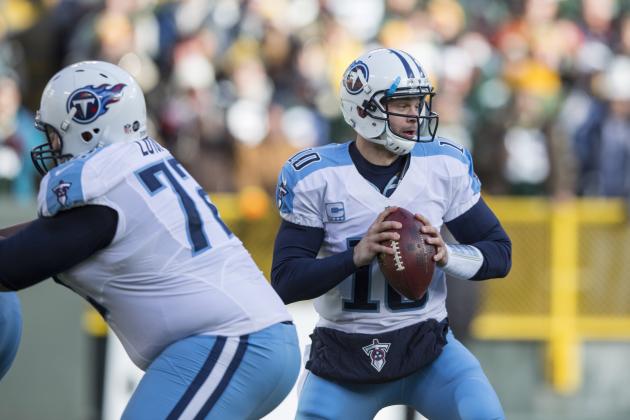 Tom Lynn/Getty Images

It looks like the Tennessee Titans may have blown it with Jake Locker.
They selected him eighth overall, marking the second first-round quarterback they had taken in six years (Vince Young). Locker could still turn his career around, as he's made just 11 starts in two seasons. But he hasn't given Titans fans much indication that he's the future.
Locker is 4-7 as a starter, and his four wins have come against teams that finished a combined 19-45 in 2012. He completed just 55.5 percent of his passes, tossing a mediocre 14 touchdowns to 11 interceptions. He struggled with injuries, dislocating his shoulder twice during the season.
Locker's accuracy issues will continue to haunt the Titans, even though he's an underrated runner. If he can get his completion percentage up around 60 percent, he can win ballgames in the NFL. But if he doesn't, the Titans may be better off looking elsewhere.
Grade: D-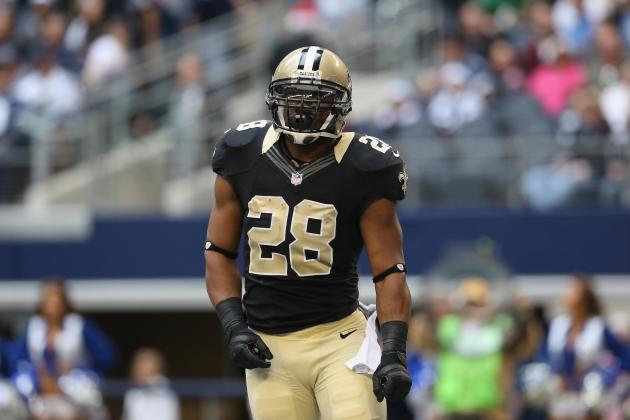 Ronald Martinez/Getty Images

It makes absolutely no sense that the New Orleans Saints traded up to select Alabama star running back Mark Ingram in the first round. The Saints don't run the ball a whole lot. And they already had Darren Sproles, Chris Ivory and Pierre Thomas on their roster.
Since being drafted, Ingram has carried the ball 278 times for 1,076 yards. He averaged 3.9 yards each season, struggling with injuries too. Ingram isn't looking like the long-term answer at running back.
Grade: D-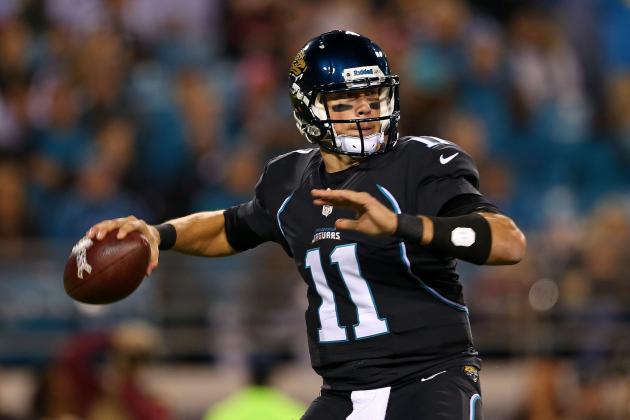 Mike Ehrmann/Getty Images

The reason Blaine Gabbert isn't ranked worse on this list is because he showed some improvement in 2012 before suffering a season-ending injury.
He upped his completion percentage from 50.6 as a rookie to 58.3. His yards per attempt rose. His passer rating was just two points lower than Matthew Stafford's, and higher than Andrew Luck's. And Gabbert doubled his QBR.
That's not to say he's been a franchise player. His struggles have been well-evident. He appears scared too often, perhaps a product of the Jacksonville Jaguars' poor offensive line. And he's just 5-19 as a starter, which could lead to his replacement being drafted in a few months.
Grade: D-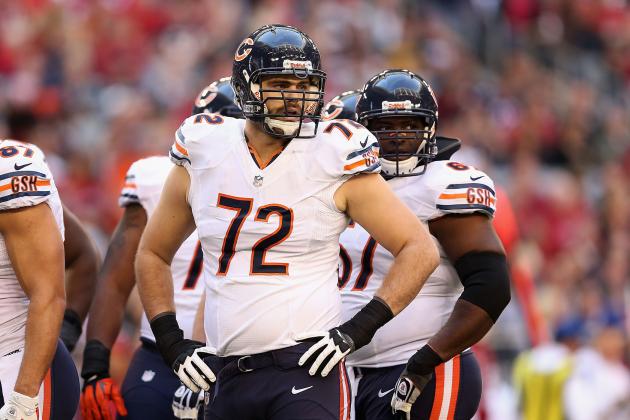 Christian Petersen/Getty Images

Coming out of college, Gabe Carimi was seen as a can't-miss prospect, the kind of player that could fill in at right tackle for the next decade.
Carimi missed nearly his entire rookie season with a knee injury and then really struggled in year two. He was eventually benched at right tackle and moved inside to right guard. Carimi was still just adequate at right guard, and he needs to show the Chicago Bears he can be a franchise lineman.
Grade: D-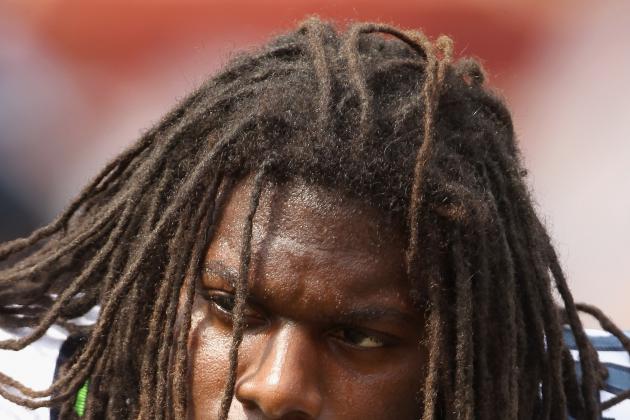 Ezra Shaw/Getty Images

James Carpenter has been a colossal bust since the Seattle Seahawks drafted him. He really struggled at right tackle as a rookie, giving up six sacks in 10 games before tearing his ACL.
That injury delayed his 2012 return until Week 4, and he's been playing left guard since he returned. Carpenter played fairly well at left guard, especially in pass protection. That's good for Seahawks fans, but they drafted him to be a right tackle.
Grade: D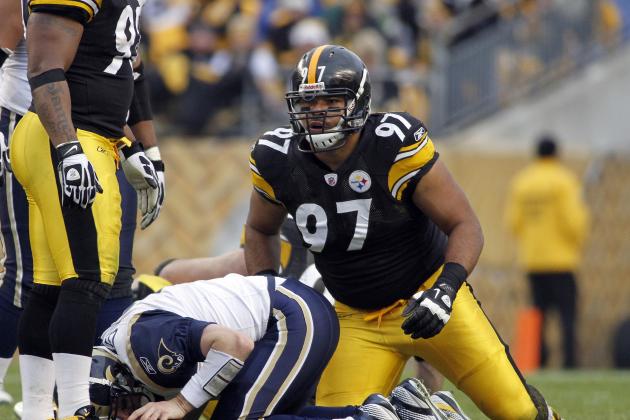 Justin K. Aller/Getty Images

Cameron Heyward has provided almost no impact on the Pittsburgh Steelers since they drafted him. He's appeared in 31 of 32 games but hasn't made a start yet.
Heyward has averaged about 15 snaps per game. He's logged just 2.5 sacks and one forced fumble as a 3-4 defensive end. The Steelers have an aging defense, and they could really use Heyward to step up in 2013.
Grade: D
Jamie Squire/Getty Images

Jimmy Smith has played solid football as a reserve cornerback over the last two seasons. But he still hasn't made the jump to being a starter, which is disappointing considering Lardarius Webb missed nearly the whole season due to injury.
Smith allowed an 85.0 passer rating as a nickel back in 2012, gaining fame when he got away with a controversial play in the Super Bowl. Next year, Smith will need to show the Baltimore Ravens that he has the ability to be a starter in this league.
Grade: D+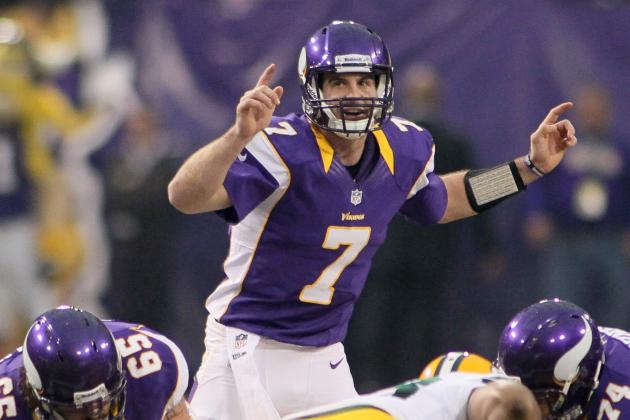 Andy King/Getty Images

Christian Ponder made significant strides in his second NFL season. He completed 62.1 percent of his passes, accounted for 20 total touchdowns and helped the Minnesota Vikings to the playoffs.
Ponder had some strong performances against top teams. He threw for two touchdowns and no interceptions against the NFC champion San Francisco 49ers. He played interception-free football in the final three games of 2012. And he outdueled Aaron Rodgers in a must-win Week 17 game that vaulted the Vikings into January football.
Ponder needs to put it all together and play solid football for a full year. His yards per attempt of just 6.08 is indicative of the fact that he checked down a lot of passes. Next year will be a big year for him to show he can be the quarterback of the future for Minnesota.
Grade: C-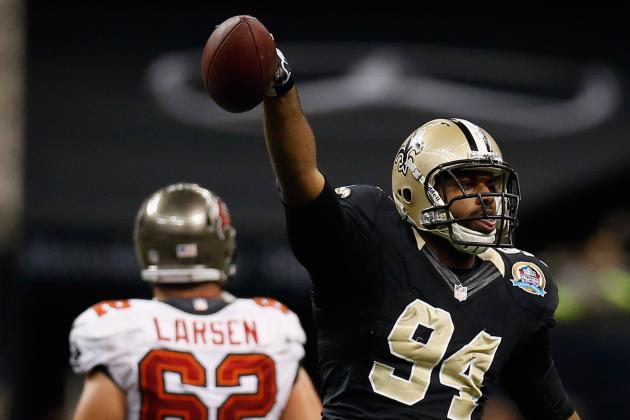 Chris Graythen/Getty Images

One season into his NFL career, Cameron Jordan looked like a big mistake. He started 15 of 16 games as a rookie, registering just one sack and no forced fumbles. Jordan was one of just four defensive ends in the league to start 15 games with one or fewer sack in '11, and one of just two to do it in a 4-3 formation.
Jordan broke out in 2012, though. He picked up eight sacks, three forced fumbles and two fumble recoveries. He registered 32 quarterback hurries, and he's also very solid as a run defender. That bodes well for his NFL future.
Grade: C-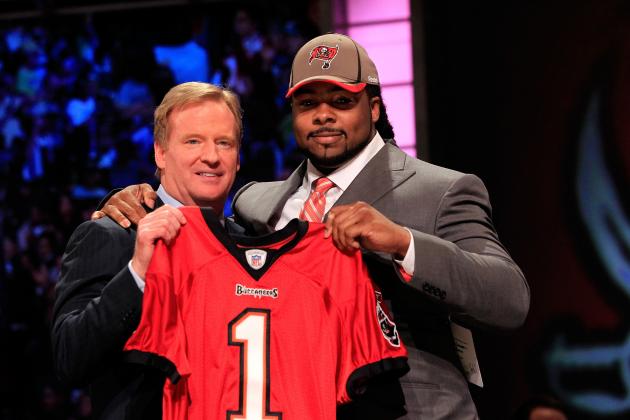 Chris Trotman/Getty Images

Adrian Clayborn played very well as a rookie, picking up 7.5 sacks and three forced fumbles while starting all 16 games.
He suffered a devastating knee injury early in year two, which kept him out for the remainder of 2012. Assuming he can rebound to full strength next year, Clayborn should be a good player for the Tampa Bay Buccaneers. This is a team that has an underrated defensive line with Clayborn, Michael Bennett, Da'Quan Bowers and Gerald McCoy.
Grade: C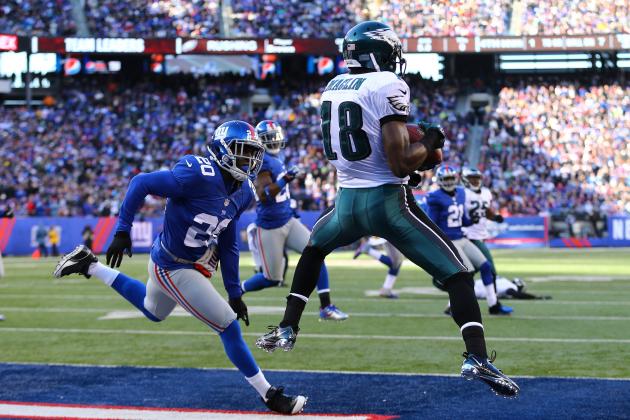 Al Bello/Getty Images

As a rookie in 2011, Prince Amukamara broke his foot a day after signing with the New York Giants. In two years, he's missed 12 of a potential 32 games due to injury.
Amukamara was thrust into a starting role in '12 when Terrell Thomas tore his ACL again. Amukamara played well, allowing a 74.5 passer rating and completions on just 52.4 percent of passes thrown his way.
Grade: C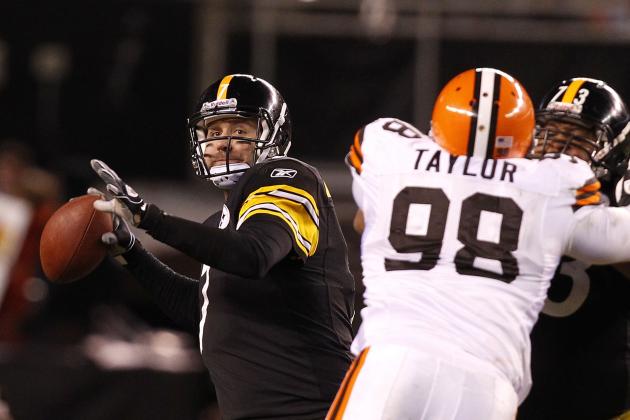 Matt Sullivan/Getty Images

In year one, Phil Taylor played pretty well for the Cleveland Browns. He started from day one, picking up four sacks in 16 games. That's not bad for a massive 355-pound man who would probably fit best as the nose tackle in a 3-4.
The Browns may be switching to a 3-4 for 2013, and Taylor should be a good body in the middle to occupy double teams. He missed most of 2012 due to a pectoral injury, but Taylor seems like a promising player for the Browns' future.
Grade: C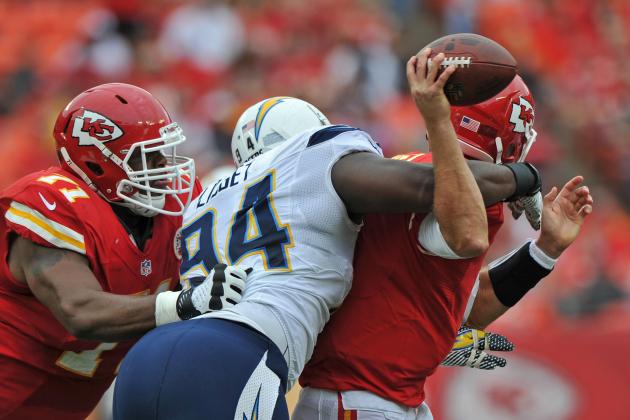 Peter Aiken/Getty Images

Cory Liuget has been a solid, though unspectacular, addition to the San Diego Chargers defense. He's appeared in 31 of 32 games so far, and he picked up seven sacks as a 3-4 end in 2012.
That was an impressive improvement after accumulating just one sack as a rookie. Liuget also totaled a very impressive nine passes defensed last year.
Grade: C+
Jonathan Daniel/Getty Images

Anthony Castonzo has shown signs he will be a productive left tackle in the future, but he still has work to be done.
Castonzo allowed six sacks in 12 games in 2011 and 10 more in 2012. His struggles as a pass-blocker will need to be fixed to maximize the future of franchise quarterback Andrew Luck. But he's a steady run blocker, and he made major improvement from '11 to '12.
There's hope that he will be a Pro Bowl left tackle in the future, as Tarik Glenn was for Peyton Manning for so many years.
Grade: C+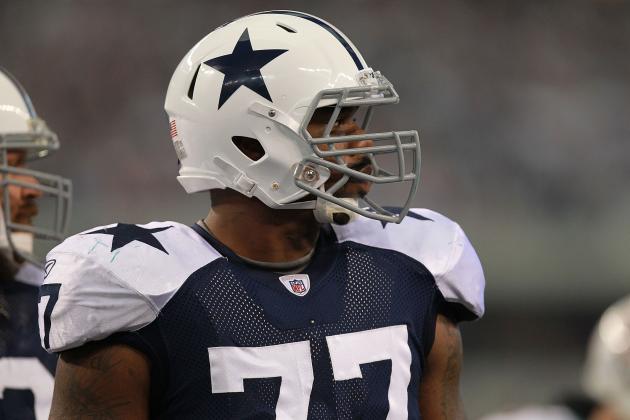 Ronald Martinez/Getty Images

Tyron Smith took a step back in 2012 after a very productive 2011. He started all 16 games as a rookie, giving up eight sacks but just 20 quarterback hurries.
Smith lowered that sack total in '12 to just three, but he was significantly worse as a pass-blocker. He allowed 37 quarterback hurries and committed a whopping 11 penalties. That's 18 penalties for Smith in two years, which needs to be improved upon.
Smith has all the tools to be a successful NFL left tackle, and he's doing a good job so far. He just needs to put it all together in 2013, especially considering the rest of the Dallas Cowboys' line has been so treacherous.
Grade: B-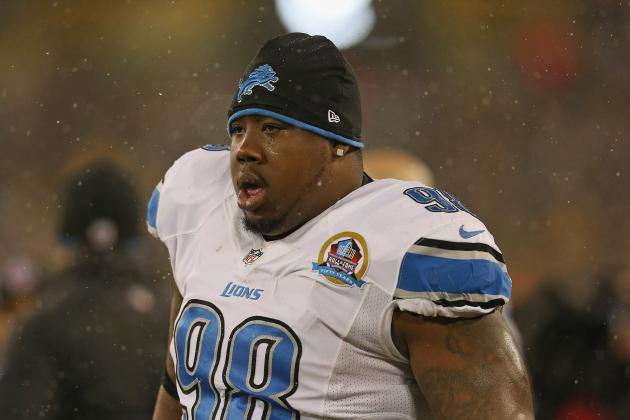 Jonathan Daniel/Getty Images

Nick Fairley has had an up-and-down past several years. He turned in a dominating performance in the 2010 BCS National Championship Game, leading to talk that he may go first overall. He disappointed in the NFL Scouting Combine, fell to Detroit at the 13th pick and has dealt with his share of off-the-field issues.
But Fairley also played very well in 2012. He's every bit the defensive tackle Ndamukong Suh is, which gives opposing offenses two tough interior linemen to block. Fairley needs to cut down on his penalties (11 last year), but he's a fine pass-rusher and run-stopper.
Grade: B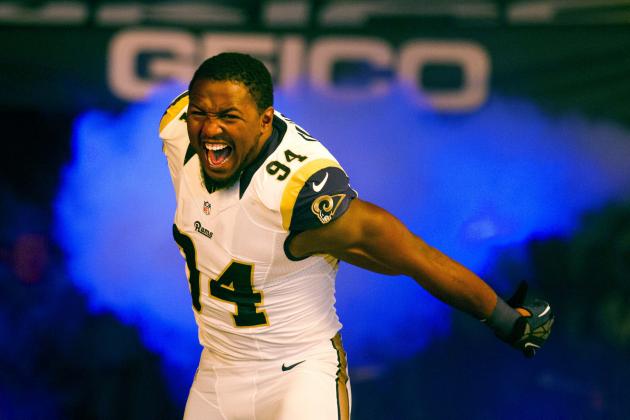 David Welker/Getty Images

The St. Louis Rams took a gamble on defensive end Robert Quinn when they selected him in the first round after Quinn had missed the entire previous season due to NCAA violations.
Quinn was also dealing with a brain tumor, which scared some teams off. Nonetheless, Quinn picked up five sacks and three blocked punts as a rookie. He followed that up with a 10.5-sack breakout campaign, which—combined with Chris Long—gives the Rams one of the best defensive end duos in the NFL.
Grade: B+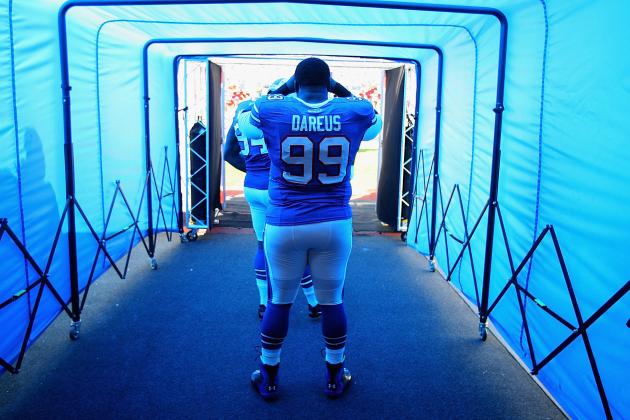 Rick Stewart/Getty Images

Marcell Dareus projects to be a Haloti Ngata type of player that doesn't steal the headlines, but he occupies blockers and helps his teammates play better.
Dareus can play 3-4 defensive end, 4-3 defensive tackle, or even 3-4 nose tackle. He's been remarkably consistent since entering the league. Dareus has appeared in all 32 games, registering 5.5 sacks and one forced fumble in each of his first two seasons.
He's a physical force at 6'3" and close to 320 pounds, and he's going to be trouble for opposing defenses for years to come.
Grade: A-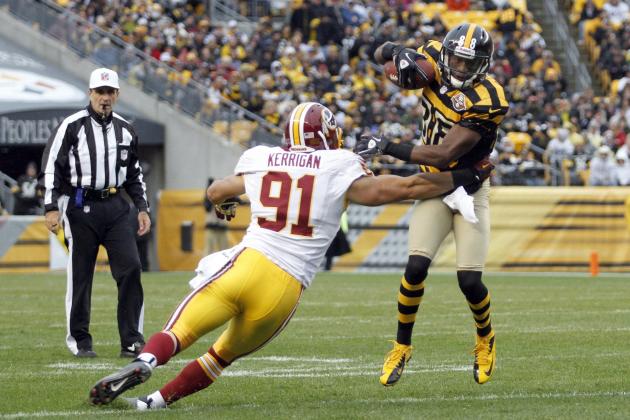 Justin K. Aller/Getty Images

Ryan Kerrigan has been fantastic since the Washington Redskins drafted him, despite what Kerrigan thinks about his own play.
Kerrigan picked up 7.5 sacks as a rookie in 2011 and followed that up with a team-best 8.5 in 2012. He added an interception touchdown, two forced fumbles, a fumble recovery and 41 tackles. And he did that without Brian Orakpo, who missed nearly the entire season due to injury.
Kerrigan was rewarded with his first Pro Bowl selection, and he's going to accumulate a whole lot more by the time he's done with his career.
Grade: A-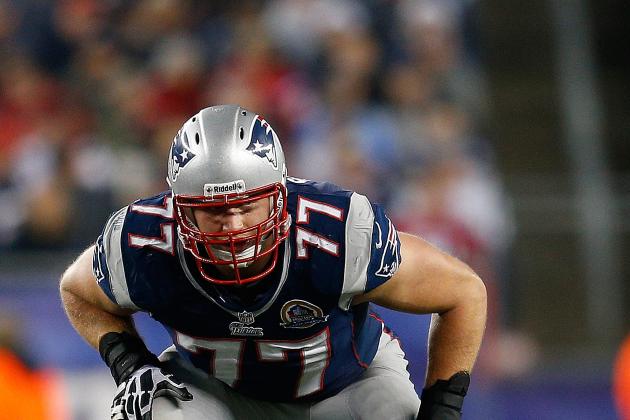 Jim Rogash/Getty Images

Bill Belichick got his left tackle for the next decade when he selected Nate Solder out of the University of Colorado.
Solder played very well as a rookie, playing mostly at right tackle while also seeing time at left tackle. He gave up just four sacks in over 1,000 snaps and played even better as a run blocker.
Solder played at a Pro Bowl level for all of 2012. He gave up only four sacks and committed just five penalties in 16 starts in his second season. Solder played 1,401 of a possible 1,403 snaps, and he was once again as a run-blocker.
Grade: A-
Elsa/Getty Images

It's difficult to play as well as Muhammad Wilkerson did in 2012 and not get more notoriety. Wilkerson rated as a +49.1, per Pro Football Focus's standards (subscription required). That ranked him as the fifth best defensive player in the NFL last year, behind just J.J. Watt, Von Miller, Geno Atkins, and Cameron Wake.
Wilkerson made his mark as a run-stopping 3-4 defensive end. He picked up five sacks, three forced fumbles, a fumble recovery, a defensive touchdown, 38 tackles and four passes defensed for the New York Jets. He's a bona-fide star in this league after just two seasons.
Grade: A-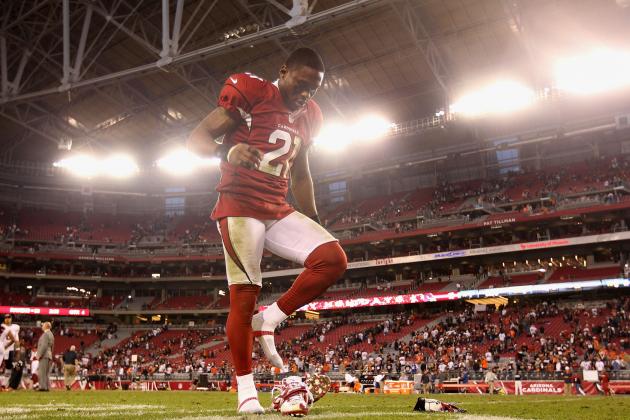 Christian Petersen/Getty Images

Patrick Peterson struggled as a cornerback upon entering the league. He allowed the third-highest total of receptions (67) and yards (869) of any corner in 2011, as he adjusted to the NFL.
Peterson broke out in 2012, allowing completions on just 51.6 percent of throws his way. He picked off seven passes, holding opposing quarterbacks to just a 64.8 passer rating. And don't forget the explosiveness Peterson showed as a returner in '11, taking back a ridiculous four touchdowns on punt returns.
Grade: A-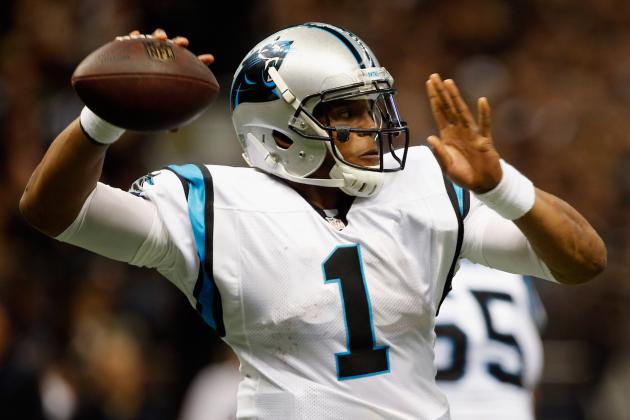 Chris Graythen/Getty Images

Cam Newton broke into the NFL with a bang, passing for 400 yards in each of his first two pro games. In all, he threw for over 4,000 yards, rushed for over 500, accounted for 35 total touchdowns and did all this with very little talent on his supporting cast.
The Carolina Panthers finished just 6-10, and the one knock may have been Newton's failure to complete games. He went just 2-6 in games decided by one score or less.
Newton followed it up in '12 with an up-and-down season if there ever was one. He still finished with nearly 4,000 passing yards and 27 more touchdowns. But the Panthers went just 7-9, including 3-7 in games decided by one score or less. That's a .406 winning percentage for Newton as a starter and .278 in games decided by one score or less.
Compare that to Andrew Luck (9-1, .900). What is amazing about Newton, though, is his ability to stay healthy despite running the ball over 125 times per season. He's a touchdown machine in the red zone, having scored 22 times in two seasons, in addition to 40 touchdown passes.
If Newton can stay healthy and continue his production, he's going to be someone this league has never before seen. The key, though, will be staying healthy and completing close games in the fourth quarter.
Grade: A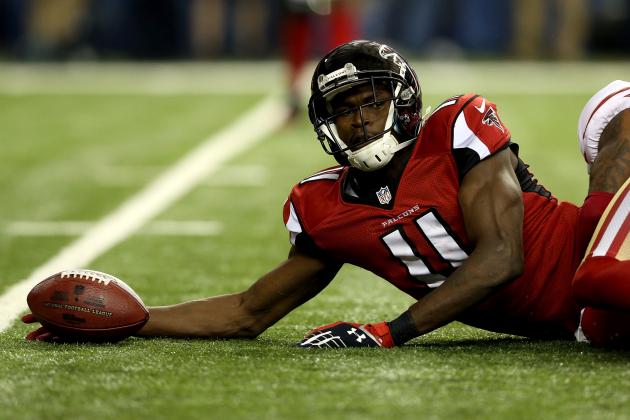 Streeter Lecka/Getty Images

The Atlanta Falcons traded away everything they had to get the sixth overall pick and the rights to draft Julio Jones. And it's looking like they're quite happy with the decision.
Jones has been a playmaker since the day he entered the NFL. He finished his rookie season with 54 catches for 959 yards and eight touchdowns, averaging 17.8 yards per catch.
Jones followed that up in 2012 with a Pro Bowl season (79-1,198-10), and then he went off in the playoffs (11-182-2) against the San Francisco 49ers.
Grade: A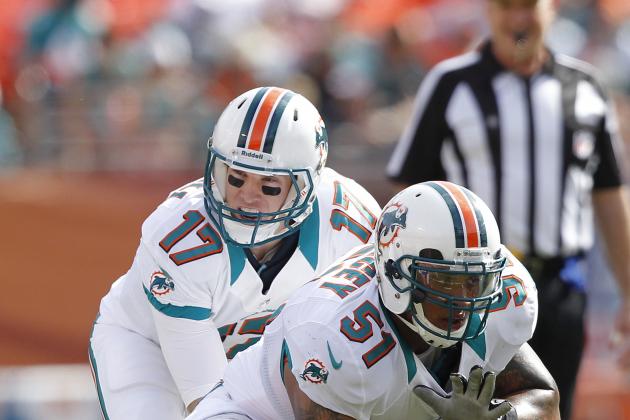 Joel Auerbach/Getty Images

Mike Pouncey is already one of the best interior linemen in the NFL. In fact, he may be better than his brother, Maurkice, already.
Pouncey has started all 32 games for the Miami Dolphins since being drafted in 2011. He already rated as the eighth-best center in 2012, per Pro Football Focus. Pouncey is a tenacious pass blocker, an equally effective run blocker and phenomenal getting downfield on screen passes.
Grade: A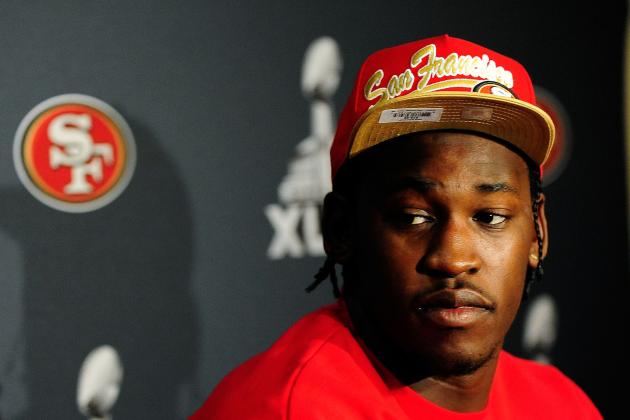 Stacy Revere/Getty Images

There were a lot of question marks surrounding the selection of Aldon Smith, a purely pass-rushing specialist. Smith didn't start a single game as a rookie but registered 14.5 sacks and 43 quarterback hurries in just 616 snaps.
Smith followed that up with an incredible 19.5 sacks in 2012, tied for the 11th-best single-season total in NFL history. Smith's 33.5 sacks in his first two NFL seasons broke Reggie White's previous mark for the best total ever in a player's first two years.
What keeps Smith from ranking higher on this list are the final six games of '12. With Justin Smith dealing with an injured triceps, Aldon Smith was rendered virtually ineffective. He failed to pick up a sack in his final five games (including playoffs).
That means Smith picked up 35.5 sacks in his first 31 games in the league (playoffs included) and none in his final six games with his best lineman out. A player of Aldon Smith's caliber shouldn't need a superstar defensive lineman to free up blockers nearly as much; Von Miller makes plays without a star line in front of him.
Grade: A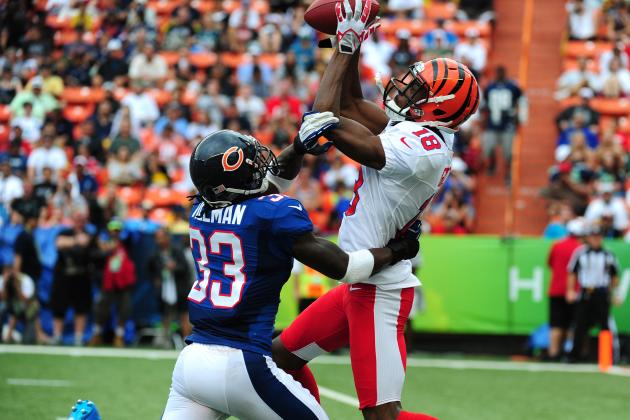 Scott Cunningham/Getty Images

A.J. Green is one of just four receivers in NFL history to make the Pro Bowl in each of his first two seasons. That says it all about his skill level.
He's averaged 84 catches, 1,200 yards and nine touchdowns. He helped turn Andy Dalton into a two-time Pro Bowler, and it's no coincidence that the Cincinnati Bengals have made the playoffs both times since they drafted Green.
He's a mismatch nightmare for opposing cornerbacks, especially given that he's 6'4" and over 200 pounds.
Grade: A+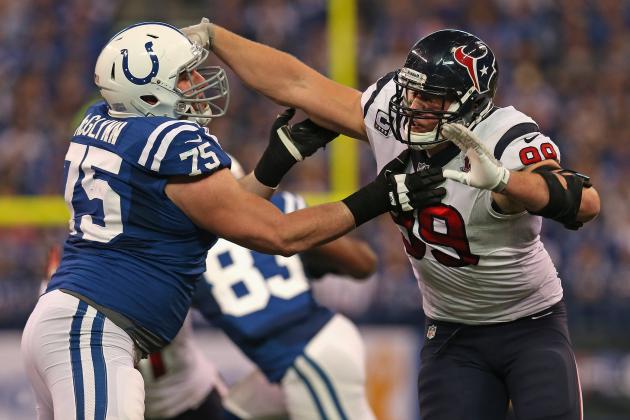 Jonathan Daniel/Getty Images

Good luck to offensive coordinators that have to game plan for J.J. Watt in the future. He was a game-changing rookie in 2011 before turning in arguably the greatest season by any defensive player in NFL history.
Watt led the NFL with 20.5 sacks, and he did so as a 3-4 defensive end. There's no telling how many sacks he would have had in a conventional 4-3 defense. Watt forced four fumbles, recovered two fumbles, and recorded 69 tackles. He had 23 tackles for a loss and 16 passes defensed.
Watt won the NFL Defensive Player of the Year award in almost unanimous fashion. There's no telling how many accolades he will have by the end of his career.
Grade: A+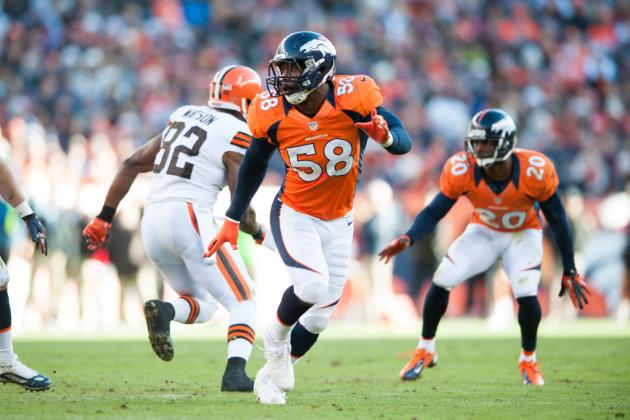 Dustin Bradford/Getty Images

Von Miller has been a top-five defensive player since entering the NFL. In two seasons, he's averaged 15 sacks, 53 tackles, 11 tackles for loss, and 4.5 forced fumbles.
Miller is a two-time Pro Bowler in two years. He won the 2011 AP Defensive Rookie of the Year award and would have won the Defensive Player of the Year award in 2012 if not for Watt. Perhaps the most impressive bit about Miller's accomplishments are that he does it as a 4-3 outside linebacker.
Lining up as a 3-4 outside linebacker would make Miller a top-five defensive player in league history when it's all said and done.
Grade: A+