NFL Week 1 Predictions from 'Madden 13' and Franchiseplay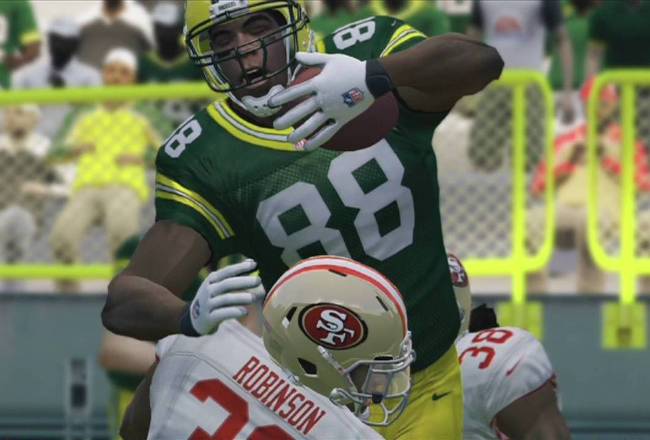 The San Francisco 49ers visiting the Green Bay Packers is clearly the marquee matchup of Sunday's slate of games.
Both teams are legitimate Super Bowl contenders, and this first game is a perfect opportunity to make a statement.
As I did with the Dallas Cowboys and New York Giants' Wednesday-night season opener, I've made my prediction for the 'Niners-Packers clash.
I've also simulated the game on Madden NFL 13. Once again, it's time to compare. Madden 13 is already one up on me, as it was eerily accurate in the Cowboys-Giants simulation. Madden 13 generated a 23-17 Cowboys win.
That was only one point off the actual final score. I was wrong, like so many others in predicting the Giants would win.
So far this season Madden 13 is ahead of me 1-0 in predictions. Check out the video below to see where Madden 13 and I stand on the 'Niners and Packers.
Then flip through the slides to see the predictions for the rest of the games on the schedule.
Keep Reading