Fantasy Football Rankings 2012: Top Defensive Matchups of Week 1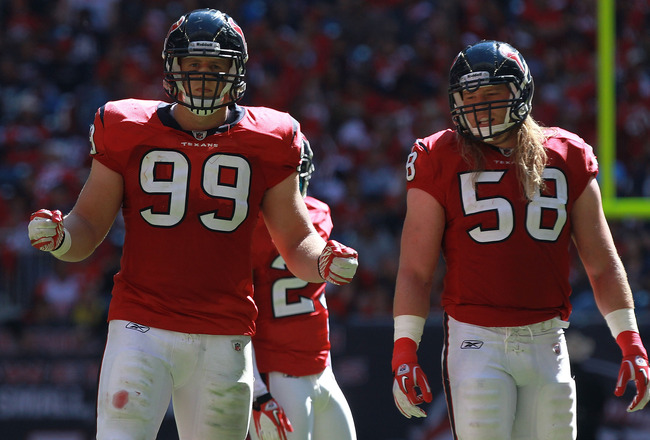 Ronald Martinez/Getty Images
Far too often, fantasy football games can be decided by how well your defense performs.
Sure, it's nice having a top-notch unit; however, the opposing offensive matchup is always vital when it comes to a defense lighting up the fantasy scoreboard.
So the key here is to find the most favorable matchup, because a team that can accumulate sacks, force turnovers and limit an opponent's yards ultimately advances nicely. The Houston Texans are a prime example this week as Wade Phillips' crew plays host to the Miami Dolphins.
The Dolphins are starting a rookie quarterback, Ryan Tannehill, and lack any elite receivers to stretch Houston's pass defense. This is not the only matchup that significantly favors the defense, either.
Therefore, let's rank the best defensive fantasy matchups offered from Week 1 of the 2012 NFL season.
Keep Reading