NFL: 7 Teams That Will Want a Free-Agency Mulligan in 2012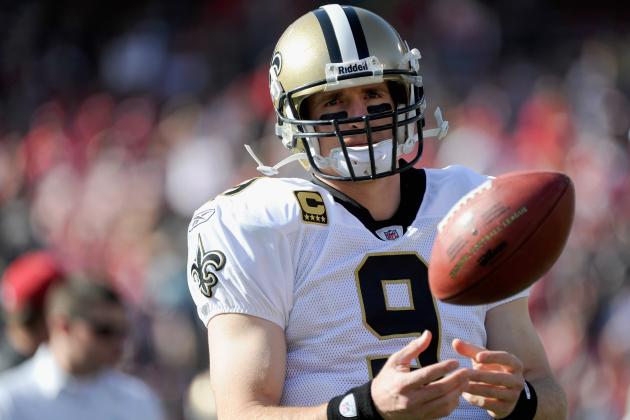 Thearon W. Henderson/Getty Images

With NFL training camps set to open in the coming weeks, most NFL rosters are almost completely set. Free agency has come and gone and for some teams, they have vastly improved. The Buffalo Bills are a great example, going from a perennial middling disappointment to a legitimate playoff contender thanks to signing Mark Anderson and this year's prized free agent, Mario Williams.
Other teams took a swing and missed badly, or even worse, made foolish signings. Then there were teams that lost key pieces to their roster.
Here is a look at seven teams who would like a free-agency mulligan.
Begin Slideshow

»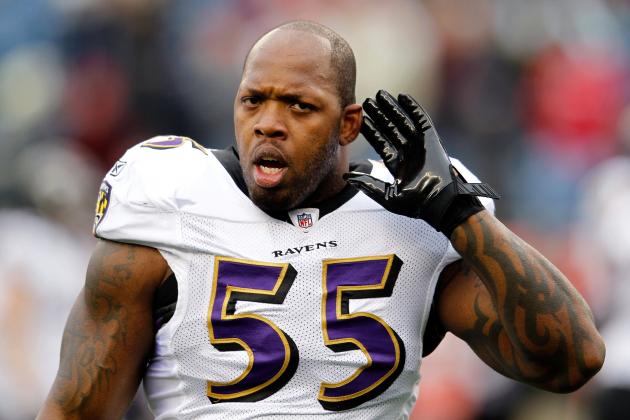 Rob Carr/Getty Images

The good news for the Ravens is they still have a roster good enough to make the playoffs in 2012. But they didn't do themselves any favors during the offseason.
Jarret Johnson, who could have replaced injured star Terrell Suggs is gone as well as a host of other players.
And their major addition? An undrafted kicker named Justin Tucker who has been brought in to compete with Billy Cundiff—who by some miracle has not been taped to a practice field goal since missing a potential game-tying field goal in the final seconds of last season's AFC Championship Game.
Christian Petersen/Getty Images

Talk about being left at the altar.
The Arizona Cardinals were one of several teams desperately hoping to land Peyton Manning. For what it's worth, I thought the best fit would have been here, playing in a warm, controlled environment throwing balls to the best receiver in football.
But now the Cardinals have to deal with Kevin Kolb and John Skelton at quarterback. And while the team got a good pick in Michael Floyd to be Larry Fitzgerald's partner in crime, Arizona did virtually nothing in the free-agency market to make this team better.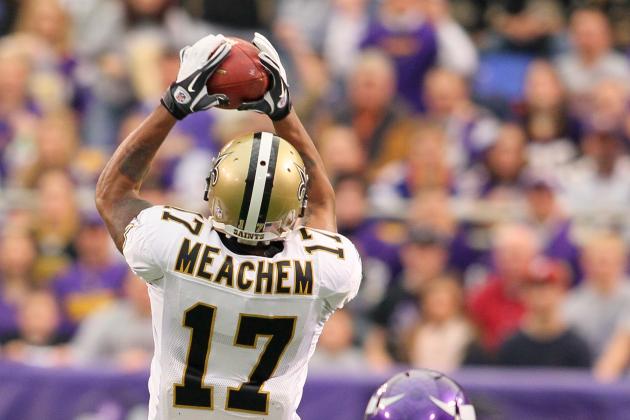 Adam Bettcher/Getty Images

It really was not a shock that the Chargers lost star receiver Vincent Jackson to the Tampa Bay Buccaneers. They have known for awhile now that the possibility of keeping him was remote.
What made this free-agency such a downer is the fact they did not seem to have a plan in place to replace a guy who has the potential to be one of the top 10 receivers in the game.
Jackson's replacement was.....Robert Meachem, a role player from the New Orleans Saints. You could argue he was their team's No. 2 receiver, but in New Orleans, it was hard to differentiate who was No. 2 or No. 4. Additionally, Meachem is a big health risk.
Besides that, San Diego did little else to improve the team other than trying to replace bruising Mike Tolbert with aging veteran Ronnie Brown and Le'Ron McClain—who has done virtually nothing in the league in four years.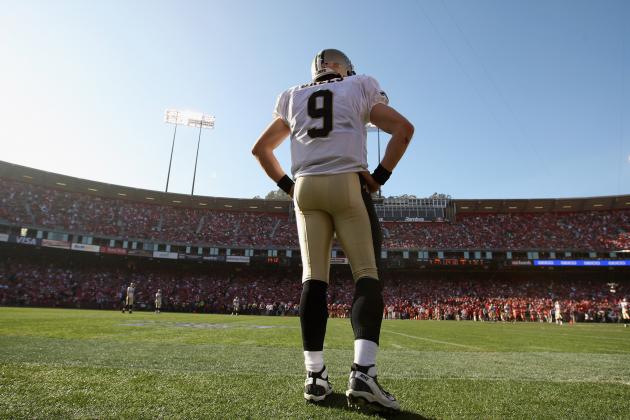 Ezra Shaw/Getty Images

When you're a team facing some of the biggest turmoil in recent NFL history, it's usually a good idea to ensure your team leader and heart and soul of the franchise is there to help maintain order and control.
Instead, the team and Drew Brees are squabbling over a few million dollars and if anything else, the situation is making everything that much worse.
It makes Brees look petty that he won't accept a $19 million deal and is holding out for $23 million when his team needs him more than ever.
The Saints, meanwhile, look downright foolish that they're letting the inmates run the asylum and just won't shell out a few more bucks to bring their captain back to right the ship.
With very few moves during this offseason, not having Brees to help calm everything down in New Orleans easily puts this team and the franchise as a whole on the mulligan list.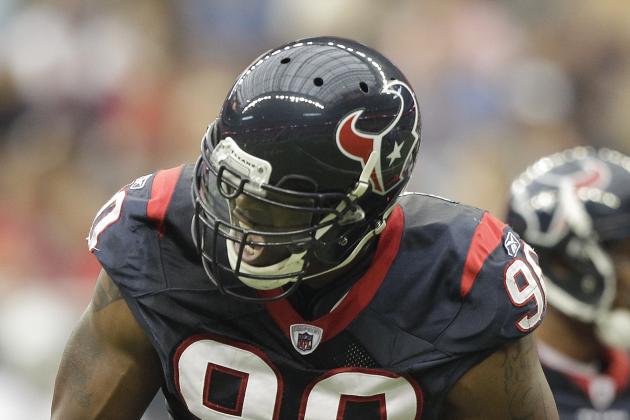 Bob Levey/Getty Images

It must be incredibly frustrating to be a fan of a team that sees an offseason like Houston. We tend to see it happen in every sport.
A team finally starts to enjoy some success, only to see key cogs bolt at the first chance they get.
The New Jersey Devils of the NHL just saw this happen. They get to the Stanley Cup Finals, only to see their star forward Zach Parise fly away to his home state of Minnesota to join the Wild. And of course, who can forget LeBron bolting Cleveland?
While their losses weren't nearly as crippling, the Texans, coming off their first every playoff appearance, took a step backwards.
They lost Mario Williams, one of the best pure pass-rushers in football. Linebacker DeMeco Ryans is also gone as well as decent depth offensive guys such as tight end Joel Dreessenn and wide receiver Jacoby Jones.
The team also lost its entire right side of the offensive line.
Though they had a pretty good draft, the Houston Texans look weaker on defense and on their offensive line.
The only solace for them is they are playing in the worst division in football right now.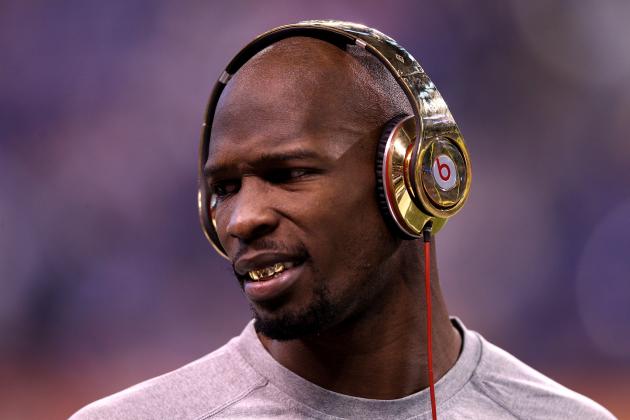 Elsa/Getty Images

So do you get the idea, the best players in this league do not want to play for Miami? Though the Dolphins have gone out of their way to try and lure stars into south beach, they have routinely come up empty.
At the same time they're seeing more and more people leave. Brandon Marshall never fit and was traded to the Chicago Bears for two third-round picks. His replacement? Legedu Naanee, who has never had more than 40 catches in a season and Chad Ochocinco, who may be on his last legs.
The team also lost players at almost every defensive position while their only key addition was cornerback Richard Marshall.
If rookie Ryan Tannehill turns out to be a star, no one will remember these past six months. But if he fails, it'll just be another shining example of a disastrous 2012 offseason.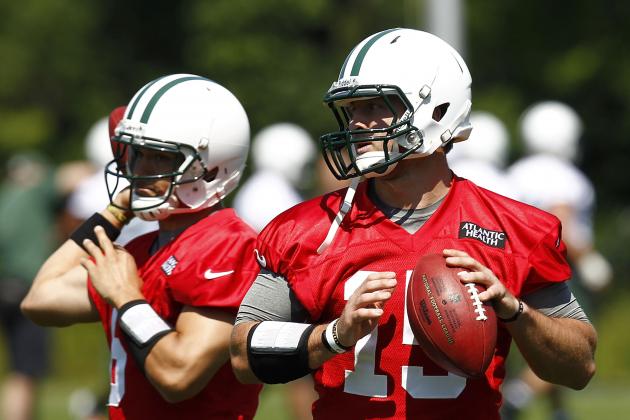 Jeff Zelevansky/Getty Images

Many people feared that when things went south in New York, that Rex Ryan may not be able to recover. I have to wonder if people felt you would see this type of spectacular fall from grace.
A year ago, the Jets were making preparations for another Super Bowl run. They had lost two consecutive AFC Championships, but after their recent additions, 2011 was going to be their year.
But after a ton of turmoil, a star receiver that turned his back on his team after an 8-8 record and very little improvements to the roster, the Jets now look like a team ready to fall apart.
Yes, they signed LaRon Landry, who is a very decent safety, and yes, Yeremiah Bell will provide depth for that position.
But the biggest move they made? Bringing in Tim Tebow to apparently be their backup quarterback and special teams specialist.
Let us get real though. The fans already are mixed on who should start, and the moment Mark Sanchez struggles, people will demand that Tebow take the field. All that the Jets have done in bringing in Tebow is create a ton of unnecessary drama and make Mark Sanchez an even bigger head case.
Tim Tebow may indeed start for the Jets later this year and in the future, it just may be without Rex Ryan as his coach after the 2012 season.