2012 NFL Draft Results: The 10 Teams with the Most Head-Scratching Day 3 Picks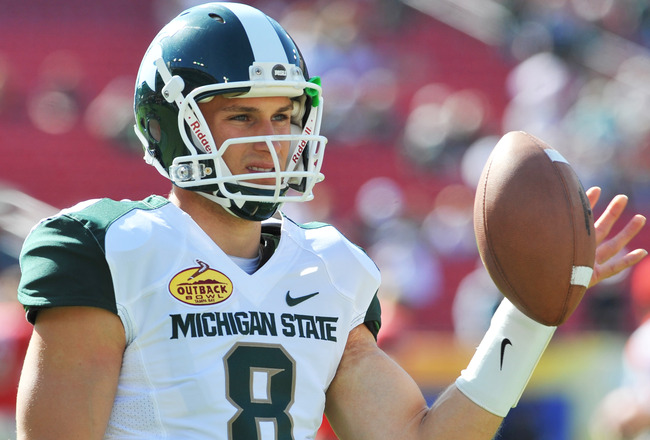 Al Messerschmidt/Getty Images
The 2012 NFL draft is officially over, and every team has added significant talent to their rosters. Unfortunately, some teams made decisions that have left fans and experts alike wondering what some squads were thinking.
The Houston Texans, Pittsburgh Steelers and Cincinnati Bengals had great drafts. Perhaps a few of the teams here should hire their scouts and front office executives.
Poor drafts can set teams back for years. Dumb selections can get people fired.
Every pick in the following slideshow could come back to haunt some team, or someone.
The Washington Redskins Select Kirk Cousins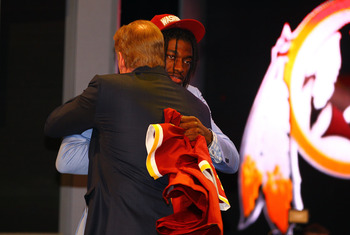 Al Bello/Getty Images
Roger Goodell's man-hug was confusing for Robert Griffin III. Yet, that wasn't the worst of it.
The Washington Redskins' selection of Kirk Cousins forced fans to cock their head at an angle like a befuddled puppy.
Cousins would have been a fine selection at the beginning of the fourth round for almost any team. Just not the Skins.
Washington traded away three first-round picks and a second for the right to draft Griffin. Considering the lack of upcoming selections and the cap-space penalty, the Redskins cannot afford to squander chances to acquire talent.
In addition, Cousins will not be given a fair opportunity to develop into a tradeable commodity. Griffin will require all the snaps and practice reps possible to cash in on his enormous potential.
If Washington wanted insurance for its franchise quarterback, it should have gone after a veteran backup.
It isn't as if it was challenging for a Super Bowl in 2012.
The Cleveland Browns Select Travis Benjamin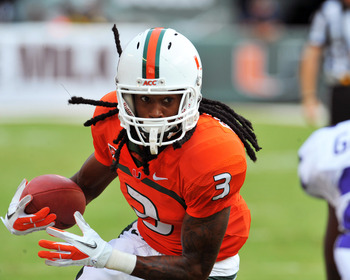 Al Messerschmidt/Getty Images
The Cleveland Browns need wide receivers. Yet they weren't required to grab Travis Benjamin in the fourth round.
The Browns realized little value with this pick. At the very least, they could have waited until the fifth or sixth round to take him.
Benjamin will bring speed to Cleveland's receiving corps, but there were better players available.
Brandon Weeden or Colt McCoy could have used a player with the ability to win jumpballs and save them from difficult situations.
The Minnesota Vikings Select Jarius Wright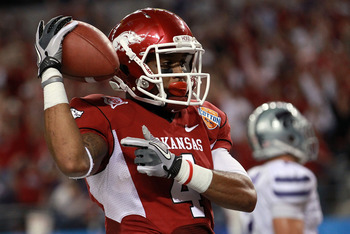 Ronald Martinez/Getty Images
The Minnesota Vikings also need to address their wide receiving corps. However, they also could have benefited from finding a type of receiver that can help bail out their QB.
Christian Ponder will find himself better protected with Matt Kalil's arrival. Yet, he still needs a big target to find in the end zone.
The Vikings have a speedy slot guy in Percy Harvin.
Fans might want to believe that this selection represents migraine insurance for Harvin but the Vikes already have Devin Aromashodu.
The Tennessee Titans Select Coty Sensabaugh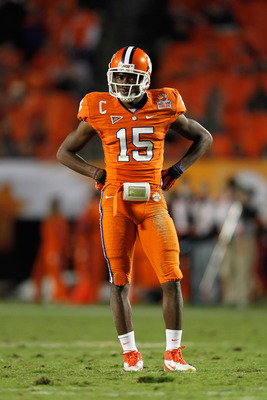 Streeter Lecka/Getty Images
Coty Sensabaugh might end up being a productive player, but he was certainly not a good value as the 20th selection of the fourth round.
The Clemson product does not measure up to former Georgia Bulldog Brandon Boykins, who was graded higher by multiple sources.
For instance, NFL.com gave Sensabaugh a grade of 56.5 versus 82.0 for Boykins.
Boykins was scooped up by the Philadelphia Eagles just eight picks later.
The Detroit Lions Select Ronnell Lewis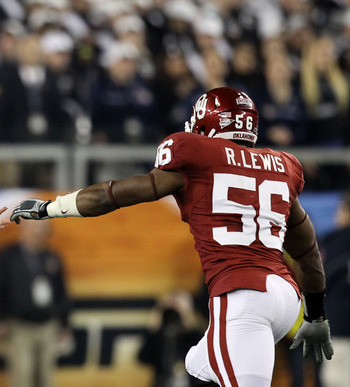 Christian Petersen/Getty Images
The Detroit Lions have done well under Martin Mayhew and Jim Schwartz. The selection of Ronnell Lewis may well continue this trend.
However, he doesn't fit the mold of a 4-3 defensive end.
Lewis stands 6'1" and weighs approximately 255 pounds. He will have difficulty standing up to NFL offensive tackles.
His most natural fit would have been as a 3-4 outside linebacker. It remains to be seen if he can make the transition.
The Baltimore Ravens Select Gino Gradkowski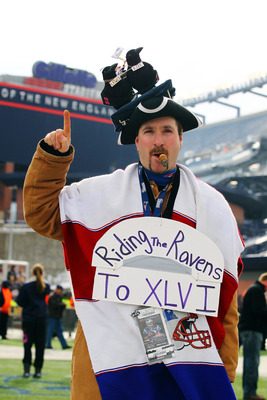 Al Bello/Getty Images
The Baltimore Ravens were smart to address their offensive line.
They just didn't need to select Gino Gradkowski with a fourth-round pick.
The Ravens overreached for the Delaware guard. He most certainly could have been had in a later round.
Gradkowski was projected as a seventh-round project. It's difficult to ascertain why the Ravens felt such a compelling need to snatch him so early.
The Buffalo Bills Select Ron Brooks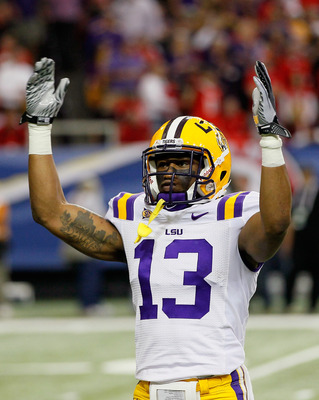 Kevin C. Cox/Getty Images
The Buffalo Bills didn't make a head-scratching move to grab a LSU defensive back. The Tigers seem to have secondary talent in spades.
However, the Bills must find offensive playmakers.
Considering they passed on Michael Floyd in the first round in favor of selecting Stephen Gilmore, Buffalo should have used this selection to create an explosive offense.
Buffalo cannot keep sacrificing the offense if it hopes to keep pace in the AFC East.
The St. Louis Rams Select Greg Zuerlein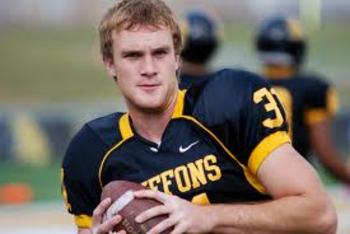 The St. Louis Rams already have two kickers on their roster: Garret Lindholm and veteran Josh Brown.
Therefore, spending a sixth-round pick on Greg Zuerlein made little sense.
Brown wasn't great last year as he connected on 21 of his 28 attempts with a long of 49 yards. However, that doesn't justify the selection.
A rebuilding team shouldn't bring in a third kicker to compete at such an inconsequential position. The sixth round needs to be utilized to take fliers on players who could someday contribute in a more meaningful manner.
The Arizona Cardinals Select Ryan Lindley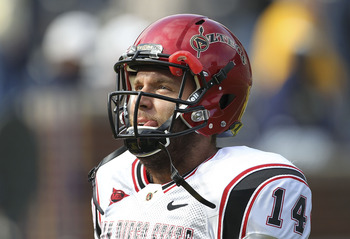 Leon Halip/Getty Images
Ryan Lindley is certainly worth a sixth-round flier. He has classic quarterback size and directed a pro-style offense at San Diego State.
He has plenty to work on to become a NFL quarterback and the Cardinals don't need him to play anytime soon.
However, Kevin Kolb's psyche needs to be massaged at this point. He had a rough first season at the helm of the Cardinals and has spent the entire offseason being dragged through the mud by the blogosphere.
This pick doesn't vibe with the sizable investment made in Kolb.
The Jacksonville Jaguars Select Brandon Marshall
Joe Robbins/Getty Images
The Jacksonville Jaguars boasted a top-10 defense in 2011. Their problem was they couldn't score.
The selection of Brandon Marshall made little sense for numerous reasons.
The Jags did not need to bolster an already aggressive linebacking unit. There is little to no chance that Marshall will make any contribution to the defense in the next couple years.
Additionally, there were better options available to Jacksonville. Perhaps they should have targeted Emmanuel Acho or Josh Kaddu, who were both rated higher by NFL.com.
Keep Reading