9 Reasons the Philadelphia Eagles Should Draft a Cornerback in the First Round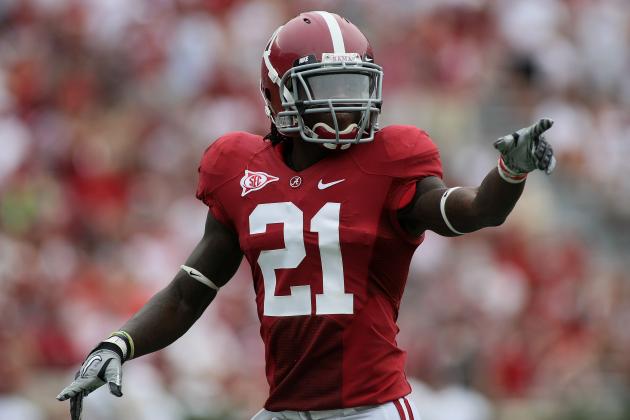 Greg McWilliams/Getty Images

Most NFL mock drafts have the Philadelphia Eagles picking a defensive lineman of some sort with their first-round pick in the 2012 draft, but Andy Reid should absolutely invest in a cornerback.
Defensive end and tackle are the positions Reid frequently likes to address in the draft, and he has picked that position in the first round five times in his 13 years as a head coach, most recently when the Eagles selected Brandon Graham out of the University of Michigan in 2010.
There are a slew of talented defensive linemen in the draft, but that's not the position the Eagles should be addressing.
The Eagles need to pick a cornerback in the first round, and there are nine reasons for that.
Begin Slideshow

»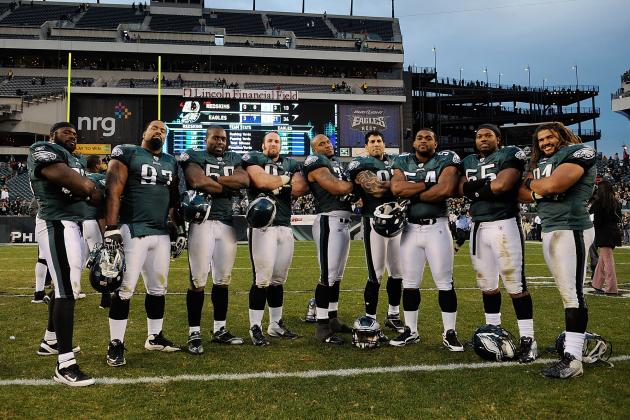 Patrick McDermott/Getty Images

The Philadelphia Eagles are bringing back Cullen Jenkins and Mike Patterson as the starting interior defensive linemen, and both Derek Landri and Antonio Dixon were re-signed to one-year deals. Trevor Laws, a second-round pick from the 2008 draft that never fully reached his potential, likely won't be back, but that's no big loss to the Eagles.
Jim Washburn's wide-nine defense brought out the best in Landri, a journeyman backup who had a career year in Philadelphia in 2011. Patterson is locked up for five more years, and Jenkins has four years remaining on the five-year deal he signed prior to the '11 season.
At this point, a top defensive tackle like Fletcher Cox, Dontari Poe or Michael Brockers would be more of a luxury than a necessity for a line that already is very stable in the interior.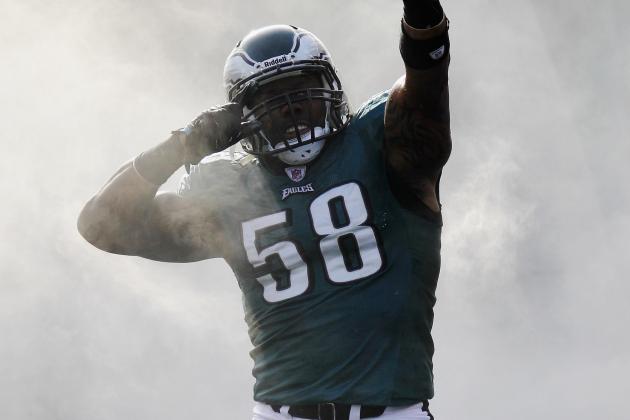 Rob Carr/Getty Images

Trent Cole is arguably the top 4-3 defensive end in the NFL, and he is a phenomenal player in both rushing the quarterback and stopping the run. The team made sure to ink him to a long-term deal in the offseason, which should keep him in a Philadelphia Eagles uniform through the duration of his career.
Jason Babin racked up 18 sacks in his first season back in Philadelphia, and no player benefited more from Jim Washburn's wide nine than Babin.
Babin is a premier pass-rusher and a subpar run defender; the wide nine scheme places an emphasis on getting to the quarterback while leaving the run defense to the linebackers, so it worked perfectly for Babin.
He was a pass-rushing force and while he may not play out his five-year deal, considering he's already on the wrong side of 30, he and Cole give the Eagles arguably the best defensive end duo in the league heading into 2012.
Brandon Graham was a first-round pick in 2010, and while he hasn't shown much so far, there are still high hopes that the former Michigan star can break out in '12 now that he is fully recovered from the microfracture surgery he underwent late in his rookie season.
In addition, Philip Hunt, the former CFL star, emerged as a quality backup in the rotation in 2011, and Darryl Tapp is another good piece of the puzzle.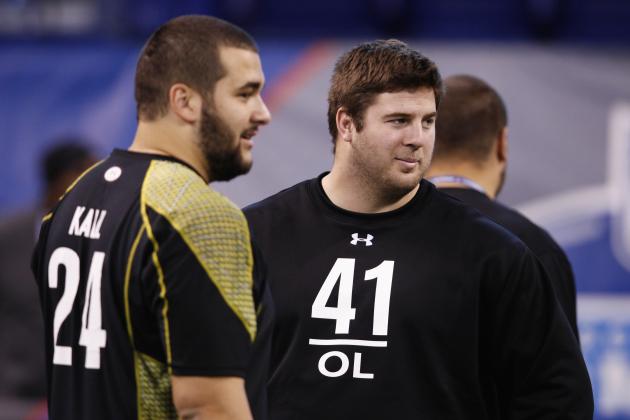 Joe Robbins/Getty Images

With the injury to Jason Peters, many thought the Philadelphia Eagles may select an offensive tackle in the first round of the draft. When the team signed Demetress Bell—Peters' successor in Buffalo, ironically—that pretty much put an end to the possibility that the Eagles would draft a tackle with their 15th overall pick.
The Eagles also re-signed King Dunlap to a one-year deal, and he's proven to be a quality backup, although a marginal starter. It's doubtful the Eagles select a tackle in the first round, although if Iowa standout offensive tackle Riley Reiff is still available at the 15th pick, Andy Reid may have to snatch him up.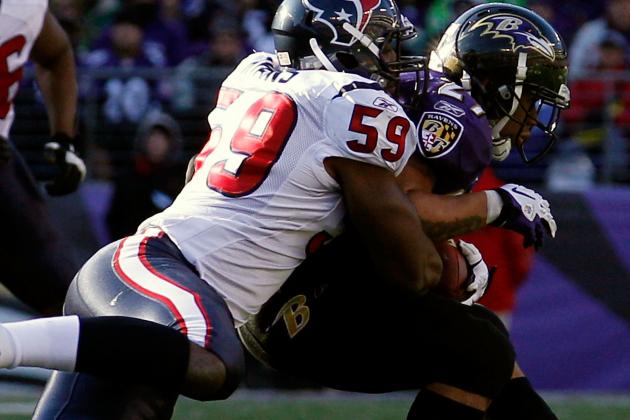 Rob Carr/Getty Images

The Philadelphia Eagles finished 8-8 in 2011 largely because of a subpar group of linebackers that failed to make an impact in pass coverage or run defense. The team traded for Houston Texans two-time Pro Bowler DeMeco Ryans in the offseason, and got themselves a dynamic player that should instantly become a leader on the defense.
Luke Kuechly is far and above the top linebacker in the draft, but he's frequently been mocked to the Carolina Panthers at the ninth spot or the Seattle Seahawks at 12. It's likely that the only way the Eagles would get Kuechly would be to trade up, and Andy Reid has never drafted a linebacker in the first round so that's extremely unlikely.
Ryans, Brian Rolle and Jamar Chaney give the Eagles a solid group of linebackers. Ryans is the heart and soul of that group, but Rolle showed promise as a rookie. Chaney dropped off in 2011 but should fare better in 2012, especially with Ryans playing next to him.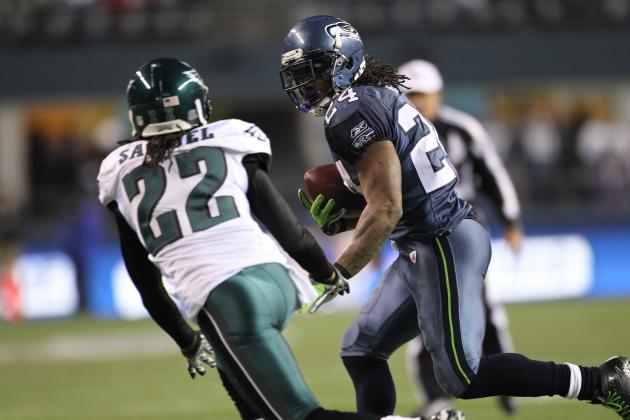 Otto Greule Jr/Getty Images

The Philadelphia Eagles are very openly shopping Asante Samuel this offseason, and it's likely a deal gets worked out for the four-time Pro Bowl corner. Samuel has already said he doesn't think he is in the Eagles' plans for the future, and he's probably right.
Samuel is a premier corner in the cover game; he's labeled as a gambler who waits on the ball and tries to jump the route and pick off the opposing quarterback. But whatever he did in 2011 worked, as he posted the following defensive statistics: 47.5 completion percentage, 4.85 yards per attempt and 52.4 passer rating.
Samuel has his flaws—he's an awful tackler and lacks the physicality to make much of a contribution in the run game. He's also 31 years old and set to make a high base salary in both 2012 and 2013, aspects that could hurt his trade value. Still, the Eagles will likely get at least a third-round pick for Samuel, and I wouldn't be surprised to see the trade happen on draft day.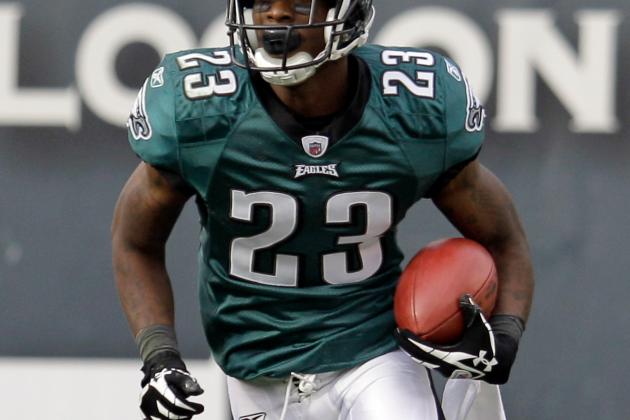 Rob Carr/Getty Images

The Philadelphia Eagles picked up Dominique Rodgers-Cromartie (along with a second-round pick) in the Kevin Kolb trade, and DRC was vastly a disappointment in his debut season with the Eagles.
He struggled to stay healthy and wasn't utilized properly in the slot; as a big and physical corner, DRC is a better fit on the outside, and if Asante Samuel gets traded, DRC will assuredly be used there in 2012. The general consensus among Eagles fans—given the comments I have seen on my recent articles—are that DRC will easily regain the form that made him a Pro Bowl corner in 2009.
Unfortunately, I don't see that happening. In his final season in Arizona (2010) Rodgers-Cromartie was rated as the single worst cornerback in the league, according to Pro Football Focus. He played in 1,132 snaps and registered a minus-14.7 rating, grading particularly bad in run defense and penalties (8).
DRC was targeted 90 times in pass coverage and gave up 814 yards; that's over nine yards per attempt. He allowed a completion percentage of 62.2 and four touchdowns to three interceptions, for an overall passer rating of 92.5.
He will undoubtedly fare better playing with Nnamdi Asomugha opposite him than Greg Toler/Michael Adams, but I still don't think DRC is quite the premier corner people believe him to be.
As of now, I have to say the odds are that the Eagles will not pick up his contract after the 2012 season, which means the team will be left with just Asomugha as a starter.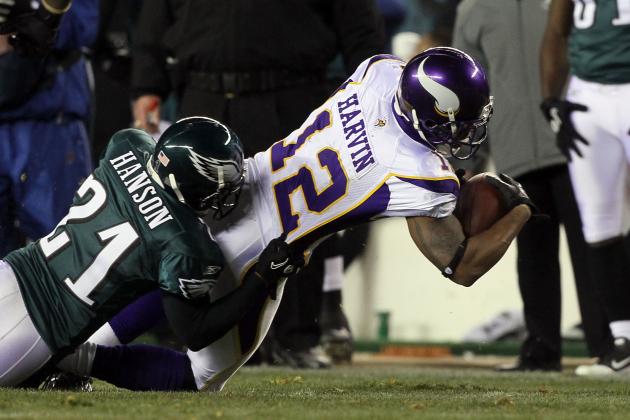 Jim McIsaac/Getty Images

Maybe one of the backup cornerbacks on the team now will blossom into a starting caliber cornerback, although there's really no one on the list I see doing so.
Brandon Hughes, Trevard Lindley, and Joselio Hanson are all entering the final year of their contract. I see the team re-signing either Hughes or Lindley simply to have a dime corner, but Hanson showed enough of a drop-off in 2011 that his time in Philly is probably done.
Curtis Marsh was a third-round pick in '11 and he could develop into a solid corner, but if he does, I will be very surprised. Marsh showed absolutely nothing in his rookie campaign to make me think he will develop, and while the Eagles knew they were getting a project when they picked the running back-turned-cornerback in the draft, I think Marsh is too much of a project to be counted on.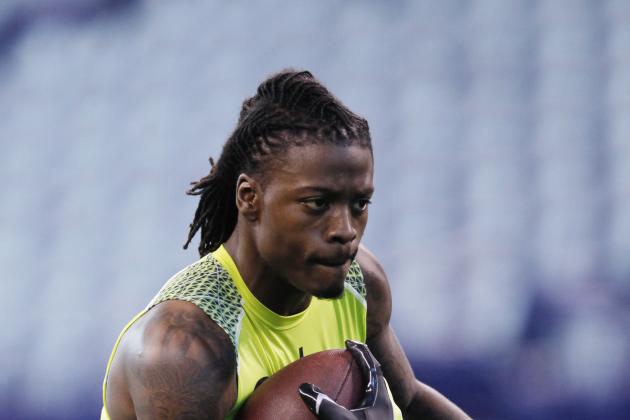 Joe Robbins/Getty Images

The 2012 NFL draft is stock full of talented cornerbacks that could go in the first round. Morris Claiborne is the unquestioned stud of the group, and he will likely be gone in the first six or seven picks.
After Claiborne, though, the Philadelphia Eagles could have their pick of a slew of talented players—Dre Kirkpatrick, Janoris Jenkins, Stephon Gilmore, Alfonzo Dennard, Jayron Hosley and even a player like Brandon Boykin whose stock constantly seems to be rising.
With the exception of Claiborne, the Eagles will likely have their pick of those players when they're on the clock with the 15th pick. Andy Reid has never been shy about picking a cornerback early—he picked Lito Sheppard in the first round in 2002 and Sheldon Brown in the second round of the same year, and he's used third-round picks on Matt Ware and Curtis Marsh over the years.
Picking a top corner in the first round in 2012 and having him take over as a starter in 2013 could be a recipe for success for the Eagles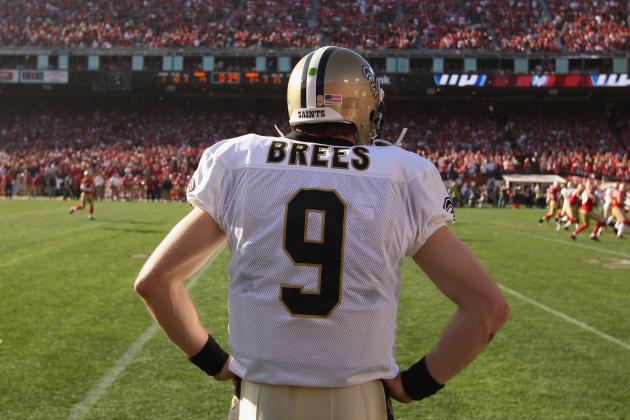 Ezra Shaw/Getty Images

This statement is more true right now than it ever has been before. Three quarterbacks (Drew Brees, Tom Brady, Matthew Stafford) passed for 5,000 yards in 2011, and another (Eli Manning) just missed. The NFC East is stocked with quarterbacks—Tony Romo, Manning and soon enough Robert Griffin III.
The Philadelphia Eagles will have their hands full trying to stop those quarterbacks, along with the many talented playmaking receivers like Dez Bryant, Victor Cruz and Hakeem Nicks. Trent Cole and Jason Babin are defensive ends that can get to the football, and if the Eagles invest in a corner that can team with Nnamdi Asomugha to help stop the pass, they will be in prime position to succeed for years to come.