From Punchline to NBA Champion, Javale McGee 'Ready for Whatever' in Free Agency
June 29, 2017
Cary Edmondson-USA TODAY Sports
It's quite a trick to put someone seven-feet tall and 270 pounds with an eight-foot wingspan in a box—particularly one not of their choosing—but that's precisely what happened to JaVale Lindy McGee.
"Lazy and crazy," is the tag George Karl, his Denver Nuggets coach, put on him.
"JaVale the Fool," said Brendan Haywood, a Washington Wizards teammate.
"Never took the game serious and never really seemed to care about getting better," a league executive said.
The nicknames tell the story as well: The Great Adventure. The Big Secret. Along with Doctor Strange and Bum Ass McGee, those special delivery from his No. 1 antagonist, Shaquille O'Neal.
Even ahead of an ultimately successful championship round, after a season in which McGee climbed his way from the last man on the roster to part of its most effective lineup, an anonymous Cleveland Cavaliers player was quoted as saying McGee was "too dumb" to play in the Finals. 
You get the picture.
Antonio Daniels, another former Wizard who played with McGee his rookie year, shook his head. "Everyone put him in that box," Daniels said. "'He can't think, he's not disciplined, he's lazy, he doesn't care.' Once they put you in there, you can do 99 things to get out of that box, [but] you do that one thing, they'll put you right back in."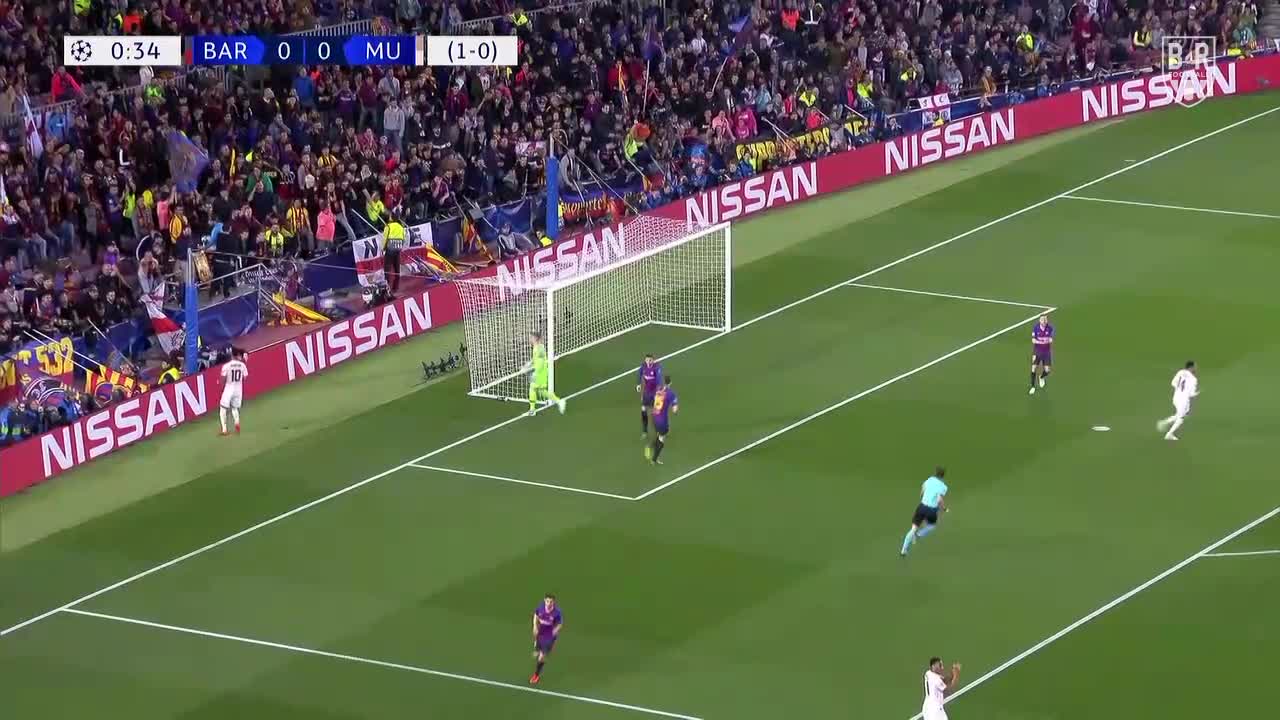 Not just put you back in the box, but take that one thing, show it on a continuous loop on national TV along with every misstep from the first eight seasons of your career and turn it into a cage.
But you know what might be an even better trick? Seeing someone seven-feet tall and 270 pounds with an eight-foot wingspan locked inside that box and making it magically disappear. 
The cruelest part of the reputation McGee developed over his 3 1/2 seasons in Washington and three-plus seasons in Denver are the circumstances beyond his control that helped create it. There are poor incubators for a young player learning what it means to be a professional and then there is the untethered Wizards organization that selected McGee with the 18th pick of the 2008 draft. 
Lawrence Jackson/Associated Press

Click here to subscribe to The B/R Mag Show on iTunes. (Or here for iHeartRADIO, or here for TuneIn.)
The roster consisted of an even mix between disciplined journeyman vets and talented but undisciplined younger players—Nick Young, Javaris Crittenton, Andray Blatche, Dominic McGuire and McGee—most of them struggling to master the Princeton offense coached by Eddie Jordan, who was teaching it without the benefit of the assistant coach and system progenitor who sold him on it, Pete Carril. The Wizards lost 10 of their first 11 games and Jordan was gone, replaced for the remainder of the season by a career front-office executive, Ed Tapscott.
"A lot of your success, or lack of success, is where you're drafted," said Daniels. "Some 10-year veterans couldn't pick up the Princeton offense. JaVale was the third big behind Etan Thomas and Brendan. When you say guys are system guys, they take it as an insult. But the Princeton offense is made for bigs who can step out and shoot it. That's not JaVale."
The Wizards were also without their star point guard, Gilbert Arenas, who would miss all but two games late in the season with a variety of lingering injuries from the previous year. (He'd make his triumphant return the following season for the locker-room gun play incident with Crittenton. McGee had a front-row seat for what stands as the league's most reputation-marring event since the 2004 Pistons-Pacers brawl in The Palace of Auburn Hills.)
Absent a true point guard or a proven head coach, McGee stepped into the breach.
"When he came in he thought he could transcend the game," Haywood said. "He thought he would be the first point-center. He tried to play outside the confines of the offense. When you're a center trying to dribble up the court and go behind your back and lose the ball, that's probably not going to work out that well. When you try to dunk on people from the free-throw line, yeah, you probably earned some of that criticism."
At least one of his former coaches understands why he'd try. Dallas Mavericks assistant coach Melvin Hunt, who grew up in Flint, Michigan, and played in the same AAU program as McGee's mom, worked with McGee during his stints in Denver and Dallas. Other than not having a jump shot, everything else about McGee — quick feet, nimble hands that can catch anything and pass with touch, agility to leap and adjust in midair at the rim—make him a guard trapped in a seven-foot frame.
Nick Wass/Associated Press
"He has a ton of skills that can frustrate you because they're non-value skills at his position," Hunt said. "He's not a basketball savant but he's good enough. Damian Lillard comes down and takes a chance on a play and it doesn't work, it looks one way. When you have a seven-footer who tries the same thing because he has the same basketball skills and it doesn't work, all the levers are longer, so it's going to look a lot worse. In practice he'd make five passes in a week that you'd say, 'Oh my God.' Three would leave you scratching your head that a seven-footer could make them. The other two, when they missed the mark, they'd miss by a lot."
Even worse, McGee would then crash to the floor panting, giving the added impression that he was out of shape. What no one knew when the Wizards drafted him is that he had severe asthma.
"You see him now when he heads to the scorer's table to go in, first thing he does is take two pumps on his inhaler," Haywood said. "Early in his career he'd get tired so easily. They thought he was lazy. No, he couldn't breathe!"
When the Arenas-Crittenton duel forced the Wizards to hit the reset button, McGee was sent to the mile-high Nuggets, not exactly a panacea for his asthmatic lungs. Karl did not show a lot of sympathy, especially after then-Nuggets GM Masai Ujiri signed McGee to a four-year, $44 million extension. Hunt tried to serve as a buffer.
"I've always wanted to help him," Hunt said. "I knew he loved to hoop, and Masai said anytime you got a seven-footer who likes to play you've got something special. There were times it was hard on me. The way he played may not look the way you want it to look, but if it's not challenging your principles of how you want to play, you have to roll with it. George couldn't wrap his brain around that. He got mad at him over the fact ownership paid him all that money."
McGee did what he could to earn it. He spent three weeks during a steamy Houston summer working with Hall of Fame center Hakeem Olajuwon. He did extra conditioning with the Nuggets' coaching staff during the season.
"The things he did for us in Denver he did in spite of his relationship with George," Hunt said. "He worked his ass off. He just couldn't get his wind right."
Garrett Ellwood/Getty Images
All the additional running to improve his stamina may have led to the stress fracture in his lower left leg, eventually requiring a rod to be inserted to support the bone. McGee continued to complain of soreness and was limited to five games in the 2013-14 season, leading to more questions from outside the organization about his commitment.
Once again, it turned out that McGee had an inherent condition undermining that freakishly athletic physique—anemia, which was preventing the bone from healing. By now, that "lazy and crazy" box was ironclad. The 76ers traded for him at the 2015 trade deadline and released him two weeks later with a full year at $12 million still remaining on his deal. The Dallas Mavericks picked him up for a year-long look, but McGee played only 34 games, albeit much of the time missed due to injury.
McGee admits his idea of how he should play and how his first few coaches wanted him to play didn't always mesh. "I just didn't like to play with my back to the basket," he said. "The teams I was rolling with weren't rocking that, so…"
Teams eventually came to believe he was more interested in showing what he could do than winning the game. "As a young man, he didn't want to hold back his own game," Hunt said. "Most folks wouldn't even try some of the things he did."
For all his tremendous physical gifts and still in the prime of his career, McGee suddenly found himself an unwanted man. "You couldn't count on JaVale to make winning plays," Haywood said. "He came to the realization he was one step out of the league."
While the Mavericks became the fourth team to part ways with him, coach Rick Carlisle wanted to see him get another chance.
"Best hands on a big man I have ever seen," said Carlisle. "I thoroughly enjoyed working with him every day. He has a positive and giving vibe. My biggest joy is that we were able to help him get healthy. When (the Warriors) called me about him, I recommended him without reservation."
That wasn't enough for the Warriors to offer McGee anything more than a non-guaranteed one-year deal at the veteran's minimum, a full zero off the last year of his Nuggets deal. McGee jumped at it.
"I just feel all the positive vibes in this organization really just help people grow," he said. "It really wasn't a decision. It was a yes before they even asked the question. I wasn't worried about my role. None of that went through my head. They had two centers already. I said, 'I'm going to work hard and see what happens.' That's all I can do. I had other options, but they weren't prominent to where they were life-changing or where it was going to put me in a more positive light."
While contractually the franchise didn't show much faith in him, in every other way they restored his willingness to trust those around him. A trust that had been shattered a half-dozen different ways, whether it be the locker-room chaos in D.C. or Karl's snark or the league politics he felt cost him the 2011 All-Star dunk contest, in which he appeared to out-do the Clippers' Blake Griffin but wound up finishing second when Griffin dunked over the hood of a Kia that was filmed to be part of a (preordained?) commercial.
It started with Warriors assistant coach Jarron Collins, who spent last summer working out with him even before he officially signed. 
"I feel like it's a closer bond with him than any of the other coaches," McGee said. "But there's also Steve Kerr and the way he brings people into the system and keeps it 100. He's going to tell you before the game, 'You're probably not going to play because of the matchups, but be ready, I might throw you out there.' That's a lot better than coaches just saying in the beginning of the season, 'You're going to play this many minutes' and then certain games you don't play and after the game you're sitting at home, like, 'Damn, what did I do' or wondering why they couldn't explain it to you. You go out there with a different mindset, like, 'I'm supposed to be in and I'm not playing. Did I do something? Or did something happen in the locker room? Did something happen off the court?' It just has you thinking about stuff you shouldn't be thinking about when it comes to basketball. You should just be thinking about basketball."
McGee, though, does a lot of thinking outside of basketball, too. If there's any aspect of his clowning by O'Neal via his TNT show "Shaqtin' A Fool" that irks those who know him, it's the inference he's not very smart. Collins says every now and then someone on the team will try to stump everyone else with an obscure Word of the Day. McGee not only came up with one that no one else knew, but he applied it perfectly to the team's uber-cerebral assistant coach, Ron Adams. 
"Pleonasm," McGee said, which is defined as "the use of more words than are necessary to convey meaning."
Adams had a different example of the way McGee's mind works. When a player misses an uncontested lay-up, they say he "smoked" one. When an unnamed Warrior did just that in a practice drill, McGee ran by Adams and in his best Smokey the Bear imitation, said, "Only you can prevent blown lay-ups!"
Or there's his explanation why he doesn't try to convince doubters he's smarter than they think. In short, you'd have a hard time not looking dumb doing so.
"When people try to come at me, like, 'Oh, you're dumb,' they never do it to my face," he said. "Ever. It's always online, or on Twitter or on TV, but no one ever says it to my face. So how can I respond to that? I can't respond to a Twitter egg and say, 'Oh my goodness, I'm not dumb! Promise!' You look dumb saying that."
Marcio Jose Sanchez/Associated Press
McGee also had the forethought to wear four different pairs of shoes in the 2011 All-Star dunk contest, changing them out after each dunk. He had his own signature shoe with the Chinese company Peak at the time and made sure to lace up each new pair while standing on the court where the cameras could zoom in, providing him and the company with free advertising for four different models.
Hunt and Haywood both referred to him as "a nerd" because of his deft skills with, and interest in, technology. Whether it was Google glasses or the first Segway, McGee has long been an early adopter.
"He might be the most misunderstood person in the entire NBA," Haywood said. "He became JaVale the Fool and that's not who he is. He's a first-class person. Look at the MVP, Russ Westbrook. He took four steps without dribbling and we know he's no fool. Everybody in the league, I don't care who they are, they've had moments like that."
McGee actually had another one this season when, following a made free throw by teammate Ian Clark against the Phoenix Suns, McGee retrieved the ball and stepped behind the baseline to inbound it before sheepishly jogging back on defense. It did not go unnoticed by the rest of the Warriors—but they treated it as something he did, rather than a reflection of who he is.
"These guys are all about having fun," McGee said. "If something is funny, it's funny and that situation was hilarious, but the next day there was nothing said about it. That day? Oh, all the jokes. But after that it was over like it never happened."
Any lingering doubts about being appreciated and respected despite his history, role off the bench or minimum, make-good contract were erased when he and O'Neal exchanged insults via social media.
"I definitely appreciate the way they had my back," he said. "There was no backing down from anyone on my team. I really hold that dear. Just watching your teammates have your back in public, not just on the court, that was a crazy feeling and definitely a great thing."
Jaime Valdez-USA TODAY Sports
Haywood and Caron Butler, another former McGee teammate in Washington, were in Oracle Arena to watch McGee and the Warriors on their way to winning the 2017 title over the Cleveland Cavaliers. There was a play where McGee swooped in for an offensive rebound, gathered himself as if to go back up with the ball, waited a second, then spotted Klay Thompson open for a corner three and delivered a perfect pass.
As the ball splashed through the net, Haywood and Butler looked at each other and nodded.
"We knew that's not a play he would've made in Washington," Haywood said. "He would've tried a running sky hook and he might've hit the cameraman. He understands winning basketball now. None of us knew what that was when we played in D.C. It wasn't until I got to Dallas and Rick Carlisle said to me, 'Don't you ever pass up an open Dirk Nowitzki for your bulls--t jump hook.' But when Steph Curry is sacrificing shots and Kevin Durant and Klay Thompson are doing the same, it's a trickle-down effect."
McGee took great pride in the fact that the Warriors' four stars—Curry, Durant, Thompson and Draymond Green—were their most effective when he was their fifth. But he expressed just as much satisfaction from how whenever a player comes off the floor, he makes sure to acknowledge every player on the bench.
McGee clearly hopes his time to leave the Warriors has not arrived, but his first eight years in the NBA have prepared him not to count on anything.
Carlisle believes that while the Warriors are particularly suited to take advantage of McGee's unique gifts, they're not the only ones. "Any team with multiple playmakers can," he said. "Ideally, he's best as part of a three-headed center."
Though Carlisle believes the Mavericks qualify, the most obvious team that could benefit from stealing McGee from the Warriors are the Houston Rockets now that they've acquired point guard Chris Paul from the Clippers. Both Paul and James Harden are virtuosos at throwing pick-and-roll lobs to the rim, the Rockets used a center-by-committee approach last year already and, of course, it would weaken the team they're chasing, the Warriors.
"I'm ready for whatever comes my way July 1," he said. "The ultimate goal is to come back here. It's the best time I've had in basketball, period. But I definitely have to weigh my options. If something else can change my life for me and my family I have to consider it."
Whatever happens, he's shifted the conversation from what he does to a team to what he does for a team. He's broken out of the box created for him by his critics—and his early mindset—and built one of his own. It's still an extremely unique box. Just far more attractive.
Ric Bucher covers the NBA for Bleacher Report. Follow him on Twitter: @RicBucher.