NFL Picks Week 15: 5 Home Teams Sure to Cover the Spread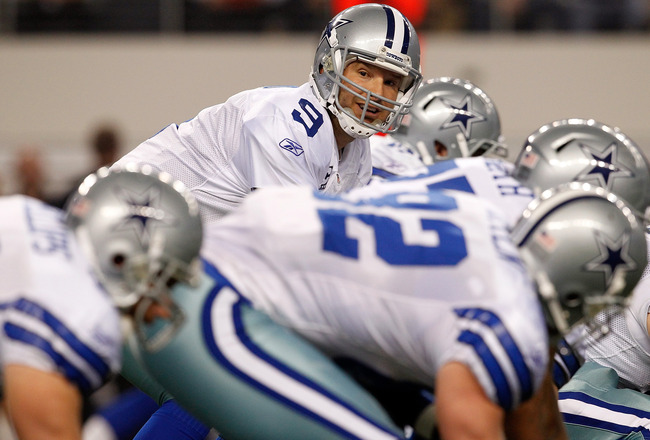 Tom Pennington/Getty Images
Very rarely do I pick games against the spread, but there were too many good lines to pass up this week.
While it's very early in the week, the guys in Vegas must be in the Christmas spirit already. This is obviously for entertainment purposes only, but I'm sure there is a lot of action on some of these games. I very rarely give more than six points to anybody, but there are times to break this rule.
Always take matchups into consideration, but don't underestimate the power of home-field advantage.
Other important factors to consider are weather conditions, injuries and playoff implications. As we near the playoffs there will be teams who take their foot off the gas a bit to try and avoid injuries. This year is a bit different in that respect for one team though, the Green Bay Packers. I can't see that team resting anyone as they go for perfection.
Here are five home teams who are locks to cover the spread.
New York Giants -6.5 over Washington Redskins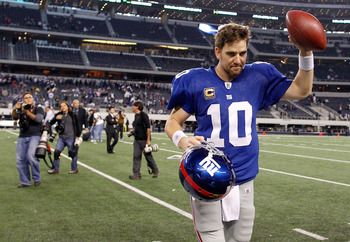 Tom Pennington/Getty Images
Coming off of a huge comeback win on the road against the Dallas Cowboys, the New York Giants control their destiny in the NFC East.
There is no possible way the Washington Redskins will keep this game close. This is a must-win game for the Giants, who go on the road to take on the New York Jets in Week 16 before finishing at home with the Cowboys. A loss to the Redskins would be disastrous for a Giants team that needs to win out to ensure a playoff berth.
As well as Eli Manning and running back Brandon Jacobs are playing, the Giants should score 30 points minimum. The defense will be out for blood after giving up too many easy points to the Cowboys, who are much better than the Redskins.
Prediction: Giants 37 Redskins 17.
Chicago Bears -4 over Seattle Seahawks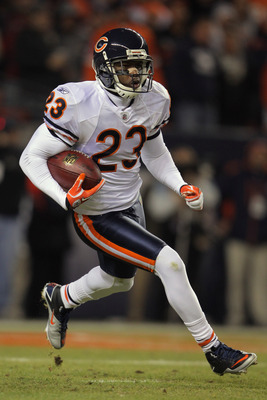 Doug Pensinger/Getty Images
I know the Chicago Bears blew a game against the Denver Broncos, but who hasn't?
The Bears will be back home against an average Seattle Seahawks team. Marshawn Lynch is a one-man wrecking crew, but the Bears defense is good against the run. You can bet the Bears coaching staff won't make the same mistake twice in a row. They stopped blitzing and dropped into coverage and this won't happen again.
What's more, the Bears cannot afford another loss if they have any hope to make the playoffs. The Green Bay Packers have already clinched the NFC North and Chicago is behind a couple of teams in the NFC Wild Card standings.
The Bears will come out angry and overpower the Seahawks.
Prediction: Bears 24 Seahawks 14.
Buffalo Bills -1 over Miami Dolphins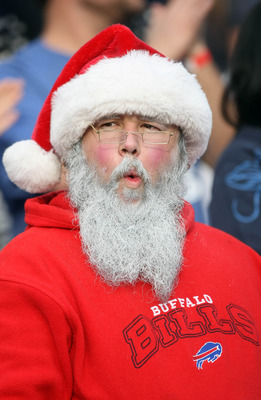 Donald Miralle/Getty Images
After winning four of their first five games, the Buffalo Bills have lost six games in a row.
This includes a blowout loss to this same Miami Dolphins team in Week 11, when the Bills lost 35-8 in Miami. The Bills need to circle the wagons and put an end to this losing streak at some point and they will do just that this Sunday.
They are more talented than the Dolphins and have simply fallen apart for whatever reason. I certainly don't believe this Bills team is as bad as they have looked the second half of the season. A lot of their failures have to be chalked up to poor coaching and execution by the players.
Prediction: Bills 27 Dolphins 23.
Philadelphia Eagles -3 over New York Jets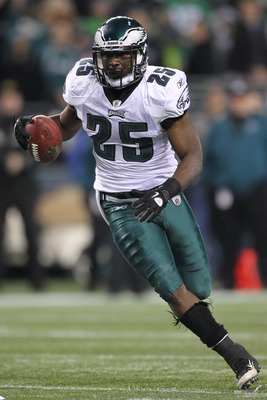 Otto Greule Jr/Getty Images
This is my upset special.
I was surprised to see the Eagles favored to win this game, but it just shows me the oddsmakers agree with me. The New York Jets are average at best and they are handcuffed by quarterback Mark Sanchez. Sanchez looks good at times and awful just as often. He hasn't progressed much and still turns the ball over far too often.
The Philadelphia Eagles have been disappointing this year and are playing spoilers from here on out. They are loaded with playmakers offensively and defensively but haven't come together as a team. The "dream team" has been a nightmare.
Luckily for the Eagles, the Jets give up over 100 yards rushing a game. LeSean McCoy is a beast and is a threat both running and receiving the football. With or without quarterback Michael Vick, the Eagles are going to run over the Jets.
Prediction: Eagles 27 Jets 13.
Atlanta Falcons -11 over Jacksonville Jaguars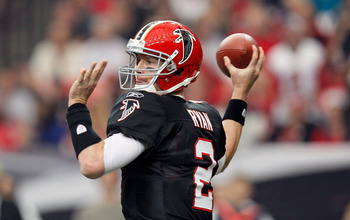 Kevin C. Cox/Getty Images
It might not be cold in Atlanta, but Matty Ice will be throwing frozen ropes all over the Jacksonville Jaguars secondary.
Many people are going to run away from this pick after watching the Jaguars hang 41 on the Tampa Bay Buccaneers on Sunday. This is crazy considering the Jaguars struggle to score 14 points and the Falcons are a lot better offensively.
The Jaguars are a bad football team folks, make no mistake. Tampa Bay is a team in shambles with nothing to play for, the Falcons are still in the hunt for a playoff spot. A loss to the Jaguars would be all she wrote, which is why the Falcons will be looking to put them away early.
Prediction: Falcons 34 Jaguars 10.
Keep Reading