NFL Power Rankings: Comparing Each Team to Holiday Food
The NFL and food go hand in hand.
Every Sunday, families and friends get together to watch a game while eating snacks and barbecued food.
With the holidays coming around, the games get bigger and somehow the Dallas Cowboys and Detroit Lions always play for that mutant Thanksgiving turkey.
Food also kicks it up a notch with homemade dishes like roasted turkey, cooked ham and various desserts.
As people get ready for Thanksgiving, Christmas, Hanukkah and Kwanzaa, Bleacher Report is ready to compare NFL teams to your favorite or not so favorite holiday dishes.
Begin Slideshow

»
Fruitcake is the boobie prize of holiday desserts for many people.
Without Peyton Manning, the Indianapolis Colts are pointless too.
In two years, a once promising team in the Minnesota Vikings have quickly morphed into a terrible team before America's eyes.
To remedy the situation, fans should down some liquored up eggnog to make watching this mess bearable.
This slippery dish should not be handled by the St. Louis Rams' receivers. They would probably drop it like a pass from quarterback Sam Bradford.
Historically a solid franchise, the Miami Dolphins have been playing lower on the food chain of late.
Shrimp can also be good, but it depends how it is served.
The Washington Redskins frequently get the stuffing knocked out of them ever since Dan Snyder became the team's owner.
The Cleveland Browns and Peyton Hillis haven't amounted to anything but a hill of beans in 2011.
Cam Newton and Steve Smith are the gravy that flavor an up-and-coming Carolina Panthers squad.
The Panthers need to complement their star players with some meat-and-potatoes role players.
The Kansas City Chiefs play like marshmallows in the extremely weak AFC West.
They might get smooshed even more if Matt Cassel misses the rest of the season.
This Kwanzaa dish is sizzling, just what the Arizona Cardinals wished Kevin Kolb would be.
The Seattle Seahawks settled for Tarvaris Jackson, just like how people order pizza when they don't want to cook a holiday meal.
Central European tradition has family members break pieces off the unleavened wheat wafers and wish each other well for the new year.
Tim Tebow would like the Christian symbolism, while head coach John Fox would wish Tebow would improve as a passer.
This Hanukkah dish is a type of fried potato pancake that is hard to come by in stores and restaurants in Israel.
After a fast 3-1 start, a young Tampa Bay Buccaneers team is finding that wins are hard to come by in the NFL.
Cranberry sauce is a hit or miss with most people, just like the Jacksonville Jaguars future with quarterback Blaine Gabbert at the helm.
Cookie dough has great ingredients, but is an unfinished product with no structure.
The San Diego Chargers have ingredients to win a championship the last few years, but they fail to bake themselves into winners with Phillip Rivers disrupting the team's structure.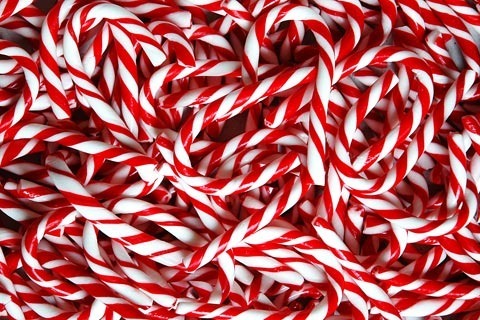 The Philadelphia Eagles provided some colorful eye candy for fans this offseason with big free-agent signings.
But too many big players are not necessarily good for a team, just like too many candy canes are not good for one's teeth.
The condiment horseradish has a strong taste alone, but can be extremely flavorful with a food item.
Horseradish perfectly describes the inverse relationship between the Oakland Raiders and star running back Darren McFadden.
With McFadden, the Raiders are good.
Without him, they are not.
Chris Johnson has played fluffier than Cool Whip for the Tennessee Titans since signing his large contract.
Gingerbread men are a classic Christmas dessert that taste great if not burned.
The Buffalo Bills is a classic NFL franchise that started strong but has been burned with a few recent losses.
Sweet potatoes are either crowd pleasers or not, just like Rex Ryan and the New York Jets.
It mostly depends on an eater/fan's mood before deciding to consume either product.

Oven cooked pork ribs are eaten by over half of Norway's families on Christmas Eve.
Pork ribs are really juicy and filling, but are messy to eat.
The Detroit Lions have some young stars and are a playoff-bound team, but their dirty play makes them less enjoyable to watch.
The Dallas Cowboys and apple pie have much in common.
Both are considered American while being over-hyped as the best thing ever.
The Cincinnati Bengals let Chad Ochocinco, Carson Palmer and other top players leave.
However, coach Marvin Lewis knows that leftovers can be good and has coached the Bengals into a playoff contender.
Pistachio cookies are a Hanukkah dessert that passes down the Jewish tradition from generation to generation.
Matt Ryan is trying to establish a winning tradition after he's led the Atlanta Falcons to three straight winning seasons.
The Houston Texans' season could slip away like soup if Matt Leinart is a horrible replacement for an injured Matt Schaub.
Maybe Leinart will be a good spoon to catch some wins.
Potato salad matches up well with the New York Giants.
They both are not fancy, but they are consistently good.
Chicago's Polish community has a strong tradition of eating kielbasa (Polish sausage) during the holiday season.
That hasn't changed, just as the Chicago Bears still rely on their running game and defense to win games.
Making any kind of casserole takes significant work and time with some people not liking it even though it is good.
The New England Patriots work hard for their wins, yet NFL fans despise them.
The NFL wouldn't be the NFL without the storied Pittsburgh Steelers, just as holiday meals wouldn't be complete with ham.
Both are needed or something wouldn't be right.
Ray Lewis and the Baltimore Ravens' defense keep their team in Super Bowl contention year in and year out.
Likewise, mashed potatoes demonstrate both consistency in texture and taste.
Drew Brees and the New Orleans Saints are a class act, just like red wine.
They helped rebuild New Orleans after Hurricane Katrina while providing the city with winning football too.
The San Francisco 49ers are a legendary NFL franchise that are back in business this year.
As no holiday food can upstage turkey, the 49ers dominant defense is second to no one.
Super Bowl champions the Green Bay Packers are the top team and will get the top dessert in pumpkin pie.
While pumpkin pie is the crowning achievement for a Thanksgiving meal, the Packers are the same for the NFL.
Aaron Rodgers has been putting up delicious numbers while Green Bay is looking to repeat as champs.