NFL Power Rankings Week 8: Updated Analysis on Every Team
October 26, 2011
Hannah Foslien/Getty Images
1. Green Bay Packers (7-0)
When the Packers looked to seal the victory, they put the ball in the hands of none other than James Starks, who ran for three first downs during the final 2:30.
Last Week: 1
2. New Orleans Saints (5-2)
During the Saints' 62-7 dismantling of the Colts, Drew Brees threw more touchdowns (5) than incompletions (4).   
Last week: 7
3. New England Patriots (5-1)
Having not lost following the bye since 2002, is there really a better way to prepare for the Steelers than spending the week off with Gisele Bundchen rather than Bill Belichick?  
Last week: 3
4. Baltimore Ravens (4-2)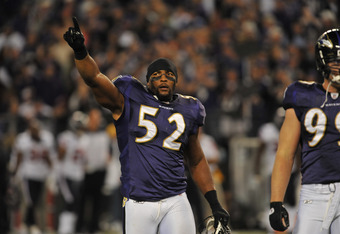 Larry French/Getty Images
The last time the Ravens began the season 5-1, they won the Super Bowl. 
Unfortunately for them, the loss to the Jaguars on Monday night leaves you shaking your head and wondering if their offense can lead them to a championship.
Last week: 2
5. Pittsburgh Steelers (5-2)
During the first four games, Ben Roethlisberger threw three touchdowns compared to five interceptions. 
Over the Steelers' three-game winning streak, Roethlisberger has thrown nine touchdowns and only one interception.
Now that they're facing the Patriots, it's time for the Steelers to prove they can win against an elite team in the league.
Last week: 9
6. San Francisco 49ers (5-1)
During their bye week, the 49ers saw the Rams, Seahawks and Cardinals all lose as the 49ers increased their lead in the division. At this point in the season, they couldn't lose the division even if they tried.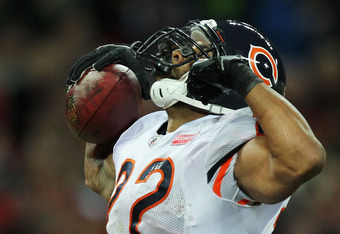 Streeter Lecka/Getty Images
Last week: 4
7. New York Giants (4-2)
The bye week allowed the Giants to get healthy. 
And if they need more time, up next is the winless Dolphins. 
Last week: 8
8. Atlanta Falcons (4-3)
While Michael Turner ran for more than 100 yards, the Falcons held their breath when it appeared Matt Ryan suffered a season-ending injury during their road win against the Lions on Sunday. But now that Atlanta enters their bye week, Ryan can get healthy and ready to make a second-half run at a playoff berth.
Last week: 14
9. New York Jets (4-3)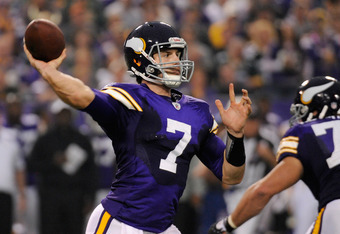 Hannah Foslien/Getty Images
Coming off an impressive come-from-behind win against the Chargers, the Jets and Rex Ryan's mouth now have a week off to rest before traveling to Buffalo in an AFC East showdown.  
Last week: 13
10. Detroit Lions (5-2)
After losing two consecutive home games, the Lions still have to face the Packers (twice) and the Saints.
What seemed like a lock for their first playoff berth since 1999 after their 5-0 start is suddenly in jeopardy. 
Last week: 5
11. Dallas Cowboys (3-3)
Granted, it was against the worst defense in the league against the run, but DeMarco Murray rushed for 253 yards and eclipsed Emmitt Smith's single-game rushing record in Cowboys history.  Now let's see what he does in prime time, as the Cowboys head to the City of Brotherly Love to face the Eagles.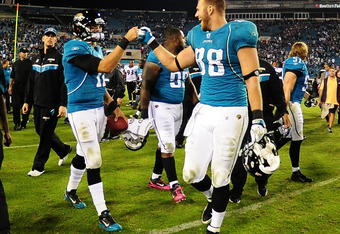 Scott Cunningham/Getty Images
Last week: 17
12. Houston Texans (4-3)
When Arian Foster is at his best, the Texans can compete with anyone in the league. But if they're going to continue to win, it's going to be without Danieal Manning, who suffered a broken leg and is out for a minimum of four weeks.
Last week: 20 
13. San Diego Chargers (4-2)
Philip Rivers has thrown more interceptions than touchdowns this season. 
Last week: 6
14. Buffalo Bills (4-2)
After coming off their bye week, the Bills have a chance to improve to 5-2 if they play their game and take care of the beat-up Redskins on Sunday.
 
Last week: 11
15. Chicago Bears (4-3)
Matt Forte is second in rushing yards only to Adrian Peterson. Jay Cutler has been sacked just seven times in four games. 
And now, the Bears enter their bye week, able to rest and prepare for their biggest game of the season against the Eagles. 
Last week: 16
16. Cincinnati Bengals (4-2)
Even with a win against the Seahawks on Sunday, the Bengals do not stand of chance of being a contender over the second half of the season. 
Last week: 15
17. Philadelphia Eagles (2-4)
The first six weeks of the season were a nightmare for the "greatest team on paper." 
But if they don't start winning soon, the Eagles could be out of the playoffs before Thanksgiving. 
Last week: 19
18. Tampa Bay Buccaneers (4-3)
LeGarrette Blount and Gerald McCoy are injured, and Earnest Graham is out for the season. The running back situation is in dire straits, and if Blount is unable to play after the bye week, the Bucs will have major issues offensively.
Last week: 12
19. Oakland Raiders (4-3)
Why didn't Carson Palmer start on Sunday? 
Last week: 10

20. Tennessee Titans (3-3)
If Chris Johnson's 2.9 yards per carry isn't "the issue," then I don't know what is.
Last week: 18
21. Carolina Panthers (2-5)
The No. 1 overall pick from the 2011 draft is the only thing exciting about this team. 
And by the way, they already matched their win total from a season ago.
Last week: 21
22. Kansas City Chiefs (3-3)
After beginning the season 0-3, and being outscored 89-10 in losses to Buffalo and Detroit to open the season, the defending AFC West champion Chiefs are back in contention in the division and will play for a share of the AFC West lead on Monday night against San Diego.
Last week: 24
23. Cleveland Browns (3-3)
If Sunday's performance is any replication of life with Peyton Hillis, why haven't the Browns signed him to a long-term deal by now?
Last week: 23
24. Washington Redskins (3-3)
Despite John Beck's respectable performance, without Tim Hightower (torn ACL) and Santana Moss, who will be missing 5-7 weeks with a broken left hand, the Redskins are going to need a better quarterback if they want to be competitive the remainder of the season. 
Last week: 22

25. Seattle Seahawks (2-4)
Not even Marshawn Lynch, who sustained a back injury during pregame warm-ups, would've helped this team on Sunday—not when Charlie Whitehurst completed only 12-of-30 passes for 97 yards. 
Last week: 25
26. Minnesota Vikings (1-6)
Christian Ponder didn't get the victory, but he's going to be starting for a long time.
Last week: 27
27. Denver Broncos (2-4)
Among the six new NFL quarterbacks who started Sunday, Tim Tebow had the only win.   
Last week: 26
28. Arizona Cardinals (1-5)
This team has multiple issues, but Kevin Kolb gets the blame. 
Last week: 28
29. Jacksonville Jaguars (2-5)
With a 12-7 victory over the Ravens, Jack Del Rio might have saved his job for at least the remainder of the year. 
Last week: 29
30. St. Louis Rams (0-6)
If only Albert Pujols played for the Rams, too.  
Last week: 30
31. Miami Dolphins (0-6)
After blowing a 15-0 fourth quarter lead to the Broncos, the Dolphins have now lost 12 of their last 13 home games. 
Last week: 31 
32. Indianapolis Colts (0-7)
For the first time since 2002, the Colts' streak of winning 10 regular-season games will be coming to an end.
Last week: 32