5 Reasons the Arizona Cardinals Must Beat the Seattle Seahawks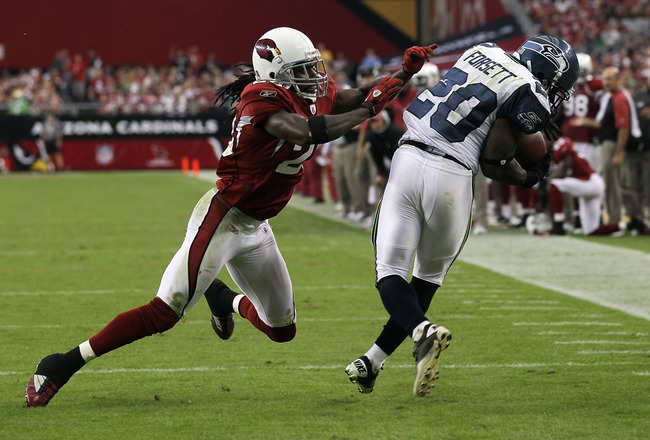 Stephen Dunn/Getty Images
The Seattle Seahawks won the weak NFC West division in 2010 with a record of 7-9. The division is expected to be wide open again in 2011, with Arizona looking like one of the early favorites.
The Cardinals were just a couple plays away last week from defeating the Washington Redskins and improving to 2-0. They instead find themselves at 1-1, tied with San Fransisco atop the division.
This week's battle with the Seahawks is going to be a big one for Arizona. A win this week could go a long way towards ultimately winning the NFC West.
Here are five reasons that this week's showdown is a must win for Arizona.
Seattle Looks Like One of the Worst Teams in the NFL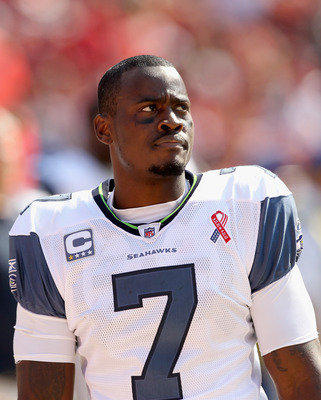 Ezra Shaw/Getty Images
The Seahawks team seen throughout the first two weeks of 2011 mirrors nothing of the one that defeated the defending champion Saints in the playoffs last season.
The loss of quarterback Matt Hasselbeck has really put a damper on Seattle's offense. Tarvaris Jackson has been unable to move the offense, as the Seahawks have scored just 17 points in two games.
If you want to win your division, it's very important to win the games that you are supposed to win. The Cardinals find themselves in that position in Week 3, as their talent heavily outweighs their opponents.
Momentum Building Before Bye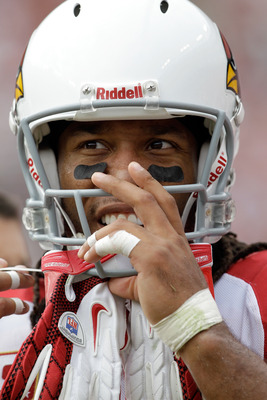 Rob Carr/Getty Images
Arizona has its bye in Week 6 and will have to deal with the Pittsburgh Steelers and Baltimore Ravens following that bye.
With an easy schedule leading into the bye, this game could give the Cardinals some nice momentum. Their next three opponents have a combined record of 1-5 to start the 2011 season.
Momentum can be a huge factor in all of sports, and this game could turn out to be a boost for Arizona. Losing to a bad team after a tough loss the week before could really make this a negative year for the Cardinals.
Keeping Pace with San Francisco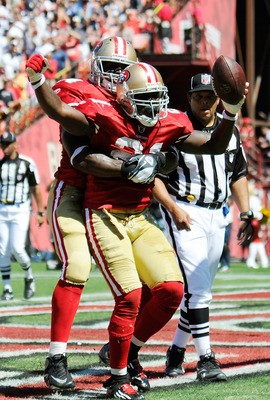 Thearon W. Henderson/Getty Images
While the Bengals have been better than expected, San Francisco is likely to beat them this week. The 49ers were also close to winning last week and improving to 2-0, just like Arizona.
Right now, it's looking like either the Niners or the Cardinals are going to win this division. That makes it all the more important for Arizona to defeat lesser opponents like Seattle when the opportunity presents itself.
Creating Separation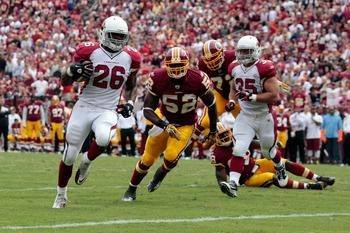 Rob Carr/Getty Images
A win over Seattle would put Arizona at 2-1 and Seattle at 0-3. Even though the Seahawks have not looked good up to this point, it's always good to bury a team in your division, especially the defending champions.
The Saint Louis Rams challenged Seattle last season, but have also not looked good in 2011, mostly due to injuries. Steven Jackson is still not fully healthy and they will probably struggle against Baltimore this week.
It looks like there is a big possibility that there will be two 0-3 teams in the division after this week's games. That is great news for the likes of Arizona and San Fransisco, who could be sitting pretty at the top of the division.
Confidence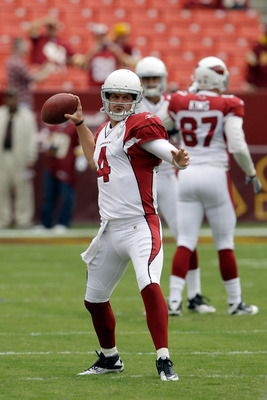 Rob Carr/Getty Images
Last season was very ugly for Arizona and the Cardinals are looking to put that behind them quickly. This team's confidence would be shattered if they fall to 1-2 after having a chance at 2-0.
Arizona's offense is looking much better so far this year with Kevin Kolb at the helm. Beanie Wells has been rock solid running the ball as well.
The pieces are there for the Cardinals to make a run at the division. They just need the belief and confidence that they can actually do it.
Keep Reading

Arizona Cardinals: Like this team?