Ravens vs. Falcons: 10 Players for Baltimore Fans to Watch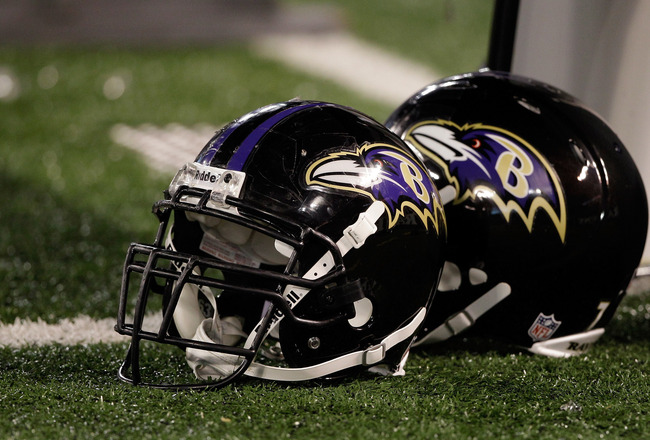 Rob Carr/Getty Images
Note to the Baltimore Ravens organization: Allow the first-teamers to stay home; do not make the trip to Atlanta.
Well, that memo was sent too late. The Ravens starters are in the "Dirty South" to at least support the newly acquired teammates and rookies as they compete against the Falcons on Thursday night.
However, the picture is clear—the Ravens starters should not play a down, especially since they have an important game in Week One against the AFC defending champions, the Pittsburgh Steelers.
The Ravens coaching staff should not be caught up in the impressive performance by the Steelers in their outing against the Falcons last Saturday, in attempt to match the black and yellow output by playing their starters. The Ravens were pushed around by the Washington Redskins offensive line as the burgundy and gold successfully ran on Charm City's finest in the first half of their victorious matchup last Thursday in Baltimore, 34-31.
Therefore, the temptation of bouncing back against a team that their rivals handle with ease could be understood—but do not get caught up.
The Ravens (2-1) did not have many "wow" moments during this preseason, which is fine because for the most part, they know what is expected of them and they know how to win.
However, Ravens fans are not exactly jumping for joy about their hometown team, despite witnessing the progression of quarterback Joe Flacco—who has shown signs of becoming a better leader.
Baltimore fans have concerns about the offensive line, the running game, applying pressure on quarterbacks and security at the backup quarterback position if Flacco goes down. However, Ravens fans should not worry about Flacco because he is durable and tough as nails.
Therefore, the other concerns for Charm City fans are legitimate, especially with the pressure of facing the Steelers in Week One.
For the Ravens final preseason matchup against the Falcons, here are 10 Ravens hopefuls that the hometown fans should watch out for in Thursday night's contest.
Rookie Running Back Anthony Allen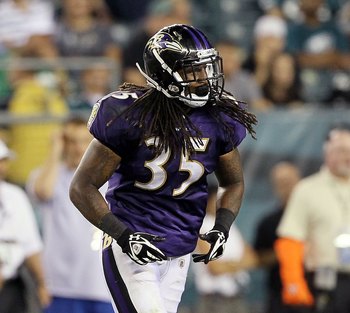 Jim McIsaac/Getty Images
The Ravens are looking for that running back to help stabilize their new three-headed monster in backs Ray Rice, Ricky Williams and Vonta Leach. Standing at 6-1, 230 lbs., Allen could help fill the void left by running back Willis McGahee, now with the Denver Broncos.
The 2011 seventh-round pick from Georgia Tech finished second and 18th nationally in rushing yards in 2010 with 1,316 on 240 carries.
Rookie Tackle Jah Reid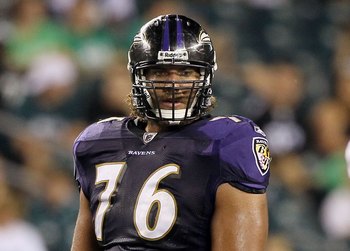 Jim McIsaac/Getty Images
Reid, who was selected in the third round by the Ravens in 2011, was valued highly by the Ravens as they exchanged their third- and sixth-round selections to move up the draft board to choose the 6'7," 335-pounder.
Perhaps the most athletic offensive lineman the Ravens have, Ravens fans just want to see their franchise quarterback go untouched as much as possible.
Rookie Wide Receiver Tandon Doss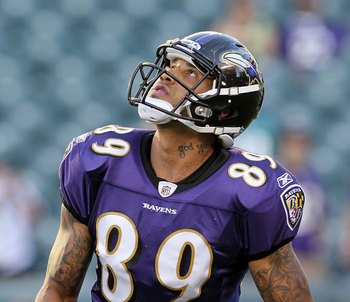 Jim McIsaac/Getty Images
It's a no-brainer that Ravens fans want to see rookie receiver Torrey Smith in action since he is projected to either start or play a significant role for the Super Bowl contenders.
Nevertheless, Doss could be that surprise gem at receiver for the Ravens in years to come due to his route running and speed.
Wide Receiver David Reed
Larry French/Getty Images
The second year man from Utah probably intrigues Ravens fans the most, as Reed is expected to play a larger role for Baltimore this year. Ravens fans know the value Reed has for the special teams.
Moreover, will the Ravens use Reed more for the passing game?
Linebacker Brendon Ayanbadejo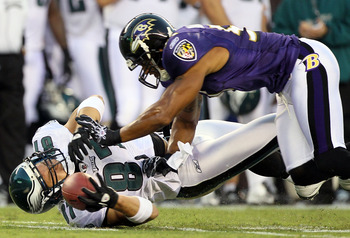 Jim McIsaac/Getty Images
This time last season, Ayanbadejo was on the Physically-Unable-to-Perform (PUP) list after sustaining a torn quadriceps muscle in Week Four against the New England Patriots in 2009.
Ayanbadejo is a special teams monster who is a three-time All-Pro filling that role. But can he be a major asset as a linebacker for the Ravens and be the second member of his family to win a Super Bowl in Baltimore (his brother, Obafemi, was the team's fullback during their championship run in 2000)?
Linebacker Dannell Ellerbe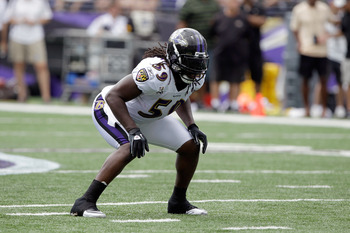 Rob Carr/Getty Images
Future first-ballot Hall of Fame linebacker Ray Lewis is near to the end of his remarkable playing career in the NFL. Therefore the question is, can Ellerbe fill number 52's shoes?
Absolutely. Ellerbe may start in Lewis' place at middle linebacker for Thursday night's game.
Physically, Ellerbe can fill the battleship size shoes of Lewis, but can he mentally?
Undrafted Rookie Free Agent Running Back Damien Berry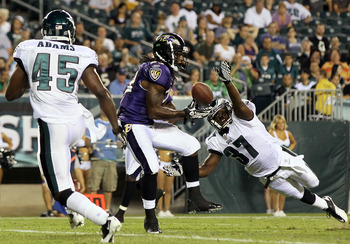 Jim McIsaac/Getty Images
"The U" produces NFL players, period. Many running backs exit the University of Miami and find success in the NFL—the likes of McGahee, Clinton Portis, Frank Gore and Edgerrin James.
Despite going undrafted, Berry could be the next star from the backfield of "The U."
Berry may be a longshot to make the active 53-man roster, but as a quick pace, change up running back similar to Rice, the Florida native could still be an asset down the road for the Ravens or for whoever wants to give him a chance.
Undrafted Rookie Free Agent Guard/Center Justin Boren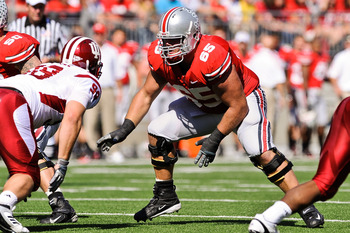 Jamie Sabau/Getty Images
Any decent offensive lineman can be an asset for the Ravens as the need to protect and block is essential. Ravens fans will definitely keep their eyes out for Boren to witness his final performance for a job in the NFL.
If Boren displays a solid performance, the experiment with guard Bryan Mattison on the offensive line can probably be over so he can move back to his natural field of play on the defensive line.
Undrafted Rookie Free Agent Linebacker Josh Bynes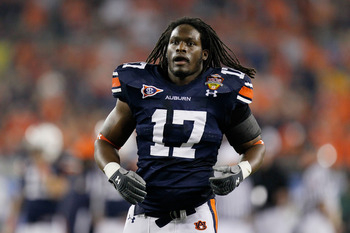 Kevin C. Cox/Getty Images
A team can never have too many linebackers. The Ravens are one of the best organizations in the NFL at finding that special talent that was overlooked.
Bynes has an amazing nose for the ball and is a good tackler. He is a bit undersized—which was said about Lewis—but if given a chance, Bynes will have to be a special team's guy.
And who knows, Bynes could be the Ravens' next Bart Scott.
Kicker Billy Cundiff and Punter Sam Koch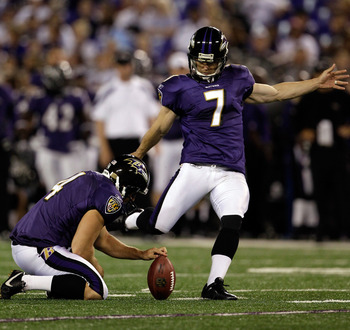 Rob Carr/Getty Images
Yes, Cundiff and Koch will be Ravens for a long time.
However, to watch Cundiff eliminate opponents from creating a play on kickoffs, hit long field goals and to witness Koch as a major weapon for field positioning can never be overstated and undervalued.
Keep Reading

Baltimore Ravens: Like this team?