Pittsburgh Steelers: 5 Hopeful Outcomes Against Redskins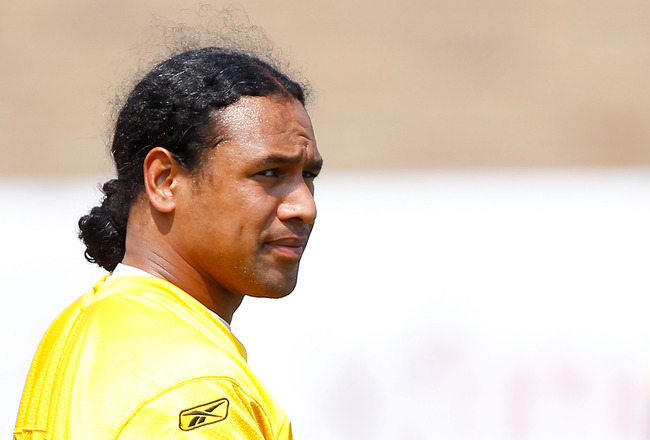 Jared Wickerham/Getty Images
Finally, NFL football is back and NFL Preseason has finally arrived. We will finally see the defending AFC Champion Pittsburgh Steelers travel to FedEx Field to play the Washington Redskins.
Preseason results do not matter in terms of score, but they do matter in terms of performance. While the preseason overall doesn't mean too much, good player results can make you feel much better about a team going into the regular season.
Here are five hopeful outcomes for tonight's game.
No. 5: Rookies and Backups Thrive in the Moment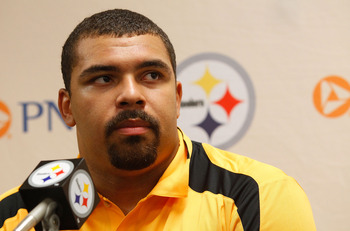 Jared Wickerham/Getty Images
Cameron Heyward and the Pittsburgh Steelers head into Friday night against the Washington Redskins just like every NFL team, ready for some football.
As the starters play one or two possessions, game one of the preseason will showcase the rookies and special teams players as they will be battling for a roster spot.
The outcome of the game is irrelevant, but individual performances are crucial for a team's depth. Players will earn their stripes on work ethic, production and sacrifice.
No. 4: Pittsburgh Steelers' Defense Doesn't Allow a Point While Starters Are In
Jared Wickerham/Getty Images
The defense of the Pittsburgh Steelers may be in the game for one or two possessions tonight. However, it is important for the defense to be stingy against an offense that was less than average last season.
Rex Grossman will be quarterbacking a Washington Redskins squad that was 30th in rushing offense and eighth in passing offense. Donovan McNabb recorded 3,377 of the those passing yards last season. Expect the passing numbers to be down in 2011.
Washington shouldn't be great in all areas on offense, and Pittsburgh should have no trouble holding them down while the starters are in.
Once the starters go out, it flips the script to caring how individuals fair, not the team, as players will be fighting for a job.
No. 3: Pittsburgh Steelers Have the Lead When Reserves Come into Game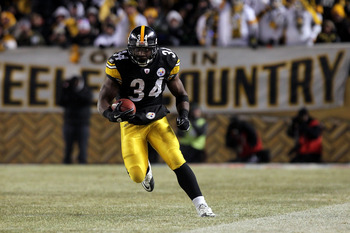 Nick Laham/Getty Images
Having the lead when the reserves come into the game is something that I have always felt was at least semi-important in the NFL Preseason.
Maybe it is because it was the only way I could enjoy a preseason game, but it is still something to watch for.
If the Steelers' starters leave the game with a 7-3 lead, I will feel much better than if they were down 7-3.
No. 2: Efficiency from Starters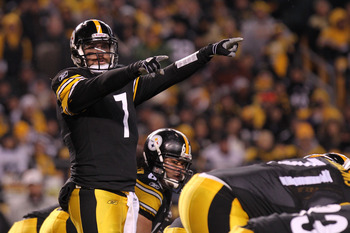 Nick Laham/Getty Images
In the first game of the NFL Preseason, fans will most likely see a couple bumps in the road like offsides, false starts and timing issues. It is important for the Pittsburgh Steelers to look good in their one or two possessions.
Eventually, as the Steelers get into their preseason schedule, the starters will play deeper into the game.
It would be great to see Ben Roethlisberger drive down the field on the Washington Redskins' defense and score on his lone possession.
No. 1: Troy Polamalu, Stars Don't Get Injured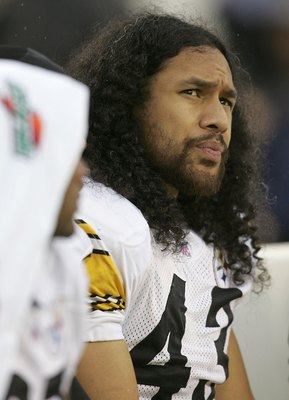 Matthew Stockman/Getty Images
Injuries in the NFL Preseason can ruin entire seasons.
Cross your fingers, and just hope that the Pittsburgh Steelers stay away from the injury bug. This is especially true for their stars like Troy Polamalu, Ben Roethlisberger, James Harrison, etc.
NFL fans know exactly what happens when the Steelers are without Troy Polamalu. See 2009 when they lost to Kansas City, Oakland and Cleveland.
Starters should play one or two possessions at the most before the reserves get their chance to prove that they earn a roster spot.
Keep Reading

Pittsburgh Steelers: Like this team?