30 Ways To Rob Your Fantasy Football League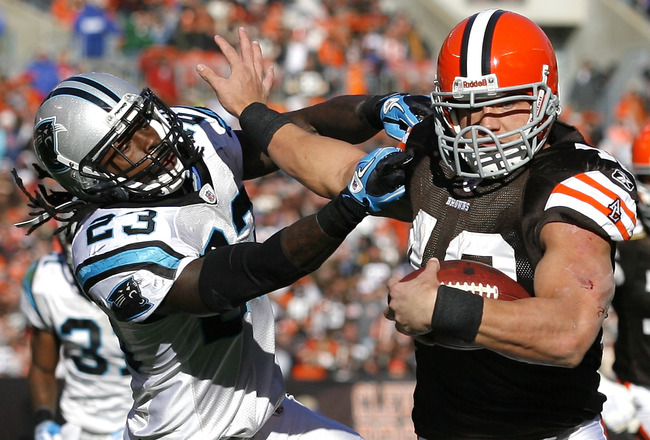 Matt Sullivan/Getty Images
Are you a fantasy football fanatic? Do you eat, sleep and breathe football?
When you wipe, does the toilet paper have stats on it? Then see a doctor, but when you're sitting in the waiting room, consider the following 30 Ways To Rob Your Fantasy Football League.
While there's no one surefire way to win your league, there are certain things you can do to at least ensure that you're putting yourself in a position to win. And that's really half the battle. The worst thing you can do is sabotage yourself before you've even held your draft.
Depending on the rules of your specific league, certain strategies apply more than others. But by and large, there are general rules of thumb to follow, and you'd be wise to heed the following advice.
Especially you newbies.
So let's kick things off, you football genius, with the first thing you need to do before making your draft wish list...
30. Fight Through the Hard Times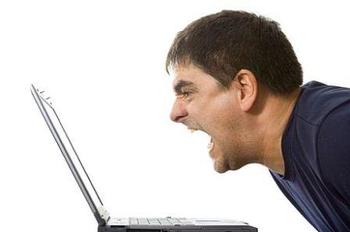 I know it can be demoralizing if you lose your first couple weeks, especially if you lose them by a large margin. But just like in the NFL, some teams start hot and later fall off the face of the earth, while others―like the Chargers―start cold then go on hot streaks later.
So keep on keeping on if things aren't going your way. Don't take things too seriously or, especially, personally. Have fun. I've known too many guys who gave up on their fantasy league too early.
And if it truly has hit a point to where you have absolutely no shot at the playoffs, you can always do what real teams do―play spoiler. Maybe you can knock a friend out of the playoffs.
If you're going down, take them with you. Why should you be the only one to suffer? You don't want them to having bragging rights over you.
29. Know Team Tendencies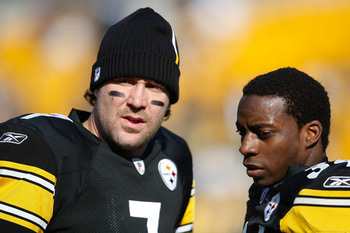 It's no mystery that some teams prefer to run the ball more than others, while some love to pass. That's the simple part. But even those tendencies can inexplicably change.
I had Rashard Mendenhall last year, and during Ben Roethlisberger's four-game absence, Rashard broke 100 yards twice and gave me four touchdowns. As soon as Big Ben returned, he only broke the 100-yard mark one time for the rest of the regular season.
And I thought they were all about smash-mouth football!
Not cool. And I think I now know why James Harrison said Roethlisberger needs to "stop trying to act like Peyton Manning." That would have been nice.
I won't be taking Mendenhall this year.
Also, some teams are explosive after a bye week, like the Philadelphia Eagles under Andy Reid―they're 11-0―while other teams rarely lose two games in a row, like the New England Patriots under Tom Brady.
Know your teams. They're composed of real people, and real people are creatures of habit. It will go a long way in knowing what to expect.
28. Follow the Weather Report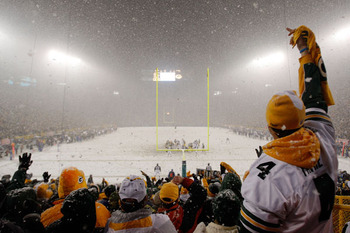 Make no mistake about it, the weather should in no way, shape or form affect your draft strategy, but come December, it can affect who you start.
In particular, certain quarterbacks play exceptionally well in freezing weather, while others, well, not so much.
Most important to remember is that snow, and particularly wind, can change a team's offensive strategy, especially if you're going against the wind. Likely they'll opt to run the ball, as passing the ball can be risky and unreliable.
And you can forget about field goals. There's too much of a chance that the wind will take the ball off its trajectory. Don't believe me? Take a look at this video.
But this all means good things for your running back. The worse the weather, the more likely the running back touches the ball. So pay close attention to the weather report, because there's a chance it can lead you to victory.
27. Mind Your Bulletin Board Material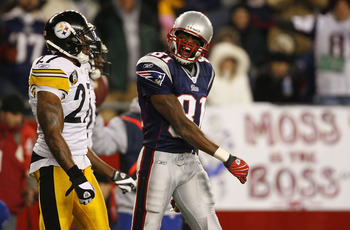 Jim Rogash/Getty Images
In the NFL, players don't usually need any extra motivation to get pumped up, but often they end up getting it anyway.
Most times it's a player calling out another player, and that sometimes results in fantasy football gold. Remember Anthony Smith of the Steelers getting torched by Tom Brady and Randy Moss in 2007 after guaranteeing victory?
Running your mouth can blow up in your face.
And sometimes even coaches call out their own team, urging them to step up and perform up to their standard. Football players are a proud bunch; they don't take too kindly to getting called out.
I know there's only so much you can do about this, but when a player or coach calls someone out, you can have some fun and start that player―if you have them, of course―and see what happens.
Then you can say, "I knew they were going to blow up. They got called out!"
You genius, you.
26. Don't Always Trust the Injury Report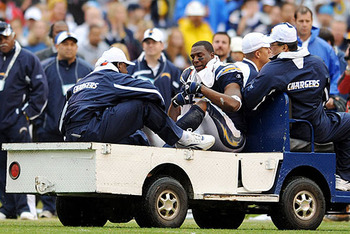 If the injury report is to be believed, Tom Brady's shoulder has been hurting since he took over for Drew Bledsoe in 2001.
And this is because coaches lie all the time, especially Bill Belichick. Rule of thumb: If something's not torn or broken, there's a possibility of that player suiting up. Unless they're listed as doubtful, in which case they, in all likelihood, won't play.
Unless they're Antonio Gates. He proved this last year, when he was doubtful but came back in Weeks 11 and 12, netting 119 yards and a touchdown total.
But if they're questionable, there's a still a good chance they will, depending on the player. If it's Jay Cutler, don't count on it. But if it's Philip Rivers, he'll play torn MCL and all. And if they're probable, don't worry about it―they'll play.
So know your players and their injury histories because if they've been questionable in the past but played anyway, be ready to start them. Especially if they were productive while injured.
25. Watch for Player Matchups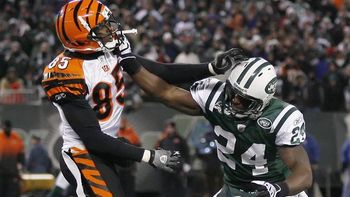 There's a reason they call it "Revis Island."
If one of your receivers that week is going up against the New York Jets and Derrelle Revis, you might want to switch that player out. There's a good chance he won't be productive.
The same goes for the Philadelphia Eagles' Nnamdi Asomugha.
This is exactly why you want a solid group of backup players on your bench. You want to play the odds, and odds are that's a terrible matchup.
The same goes for running backs. I constantly switch running backs in and out depending on the defense they're facing. If that defense if terrible against the run statistically, I know who to go with.
And if you're lucky enough to have a solid backup quarterback, it would apply there as well if their opponents' defense gives up a lot of passing yards.
24. Attempt Trades (Especially with Idiots)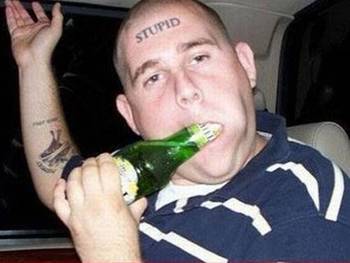 Some people don't know what the hell they're doing―it seems every league has one or two of these guys―and being the shark that you are, you need to rob them blind.
No mercy!
Do you have three players you know are mediocre or worthless? Propose a three-for-one trade. Who knows, they might just be stupid enough to do it. I've personally seen this happen. They think, "Three players is more than one!"
Stupid. Three isn't more than one in fantasy football. Not when that one produces as much as the three. It's simple physics, really. I think. Whatever—that person's dumb.
And if you're actually attempting a trade with a worthy opponent, you still might be surprised at what you can acquire. Sometimes people let a player go on an emotional whim when that player's in a slump.
Maybe that running back was shut down for two straight weeks. But guess what? You looked at the schedule and know they're about to play a few teams with weak rush defenses.
And you're about to capitalize.
You have to go for the kill when their chest is exposed. Sports fans are fickle—remember that. Sometimes when a player performs badly, fantasy owners want to shoot them to the moon.
Instead, try to get them to shoot them to you.
23. Pick Up Players on Waivers and in Free Agency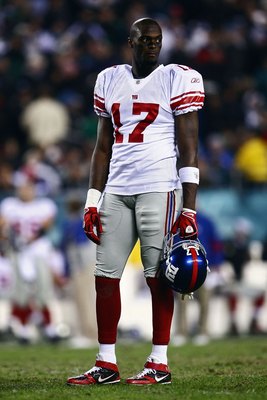 Chris McGrath/Getty Images
All it takes is a couple bad games for a person to give up on a player and let them go. This is now your chance, Mr. Cool, Calm and Collected, to pick him up and capitalize on their impatience.
Also, be sure you're not that person who let that good prospect go. Just because a player doesn't produce immediately, it doesn't mean he won't later. Keep him on the bench, perhaps stubbornly, but be sure before you cut them.
Maybe even try to trade them first.
Moreover, some players have breakout seasons that no one anticipated, and you need to be quick on the draw and pick them up before somebody else does. Even if a player only has one huge game, you can ask yourself if you think it's likely it can happen again.
So keep up with your statistics and make a note of players who look like they might explode for a big game. If you have the room or someone you can drop, pick them up just in case. They might come in handy.
Last year I picked up Jeremy Maclin of the Philadelphia Eagles in free agency, and he produced big points for me on more than one occasion.
And how many of you just jumped on Chad Ochocinco after hearing he signed with the Patriots? Good, you're quick on the draw. Now grab Plaxico Burress, who just signed with the Jets, before someone else does.
22. Anticipate Real Life Trades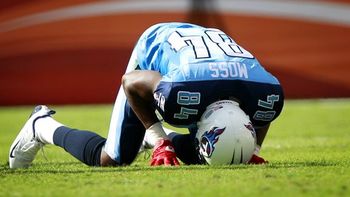 I'm sure many of you last year thought you had a safe pick in Randy Moss. With Tom Brady at quarterback, it seemed a lock that Moss would give you about 1,000 yards and several touchdowns.
Then, he was traded. And traded again. And in fantasy leagues across the country, he suddenly became worthless.
Every year there are players who are unhappy with their team―or the team unhappy with them―are in the final year of their contract or just make great trade bait.
Whatever the case, you want to keep up with trade rumors.
You don't want to grab a player that might be moving to another team midseason, unless you have a pretty good idea of who that team is going to be.
21. Avoid Guys With on and Off-The-Field Issues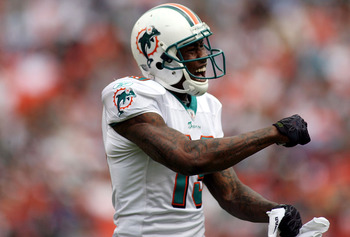 Marc Serota/Getty Images
Some guys have a habit of getting in trouble. And their habit might become your problem if they get suspended and miss out on playing time.
This is more of a warning, because if a player like Brandon Marshall is available, you're probably going to take him. But like a real NFL team, you're taking a gamble.
Even if they don't get suspended, being disgruntled can be just as devastating as in regards to production. NFL players can be divas, and they pout with the best of them.
And if they're holding out for more money, forget about it.
20. Be Wary of Rookie Hype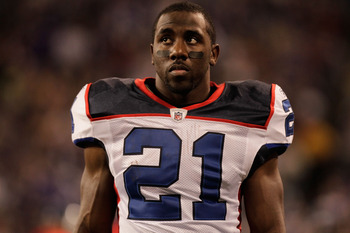 Nick Laham/Getty Images
Last year, I had a good feeling about an explosive running back out of Clemson University.
His name is CJ Spiller, and he ruined me! Talk about a total waste of time. By Week 5 I couldn't pay anyone to take him off my hands.
To add insult to injury, I chose him especially high. Incidentally, I should also mention that you should keep your beer intake at a minimum when making your picks. It just might influence your decisions.
Don't let my story be yours.
And guess who I almost chose instead? Ryan Mathews of the San Diego Chargers. I wouldn't have done much better.
The point is, rookies are a gamble. Just because they're paid a ridiculous amount of money doesn't mean their production will justify that. And you generally want to make as safe a pick as you can.
So I know a lot of guys are going to want to grab Julio Jones of the Atlanta Falcons and Mark Ingram of the New Orleans Saints, but don't say I didn't warn you.
19. Take a Leap of Faith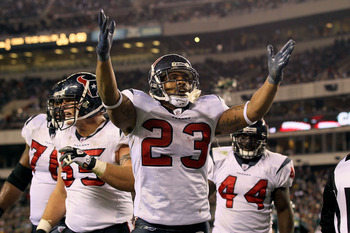 Jim McIsaac/Getty Images
You know how many yards Arian Foster ran for in 2009? Just 257. You know how many he ran for in 2010? A whopping 1,616 yards with 16 touchdowns.
And he wasn't the only one.
Peyton Hillis ran for 1,177 yards with 11 touchdowns after running for just 54 yards the year before.
Now, if you said you saw this coming, you'd be a liar, or you might own a time machine. And if so, you're using it in all the wrong ways.
There are going to be sleepers every year, those guys who surprise everyone and take the league by storm. And if you drafted them, you look like a genius.
Ask yourself: Does that team have an established starter at that position? If not, you might want to consider who they may start and take a leap of faith. You might just get lucky.
Or you might just plummet to your death.
18. Don't Put All Your Eggs in One Basket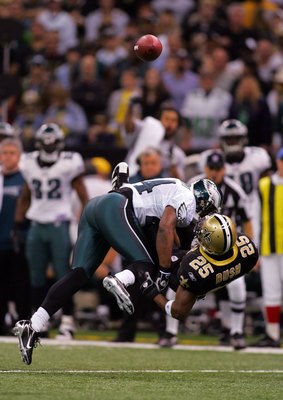 Ronald Martinez/Getty Images
Look, I know a lot of you are high on Reggie Bush―for some ridiculous reason―and Joshua Cribbs, but you have to keep in mind that they're not particularly good at any one thing.
You can't start them as a running back or wide receiver, and special teams―unless they score a touchdown―doesn't yield many fantasy points. So be cautious of taking players with the potential of being explosive, but likely won't on a weekly basis.
You want consistent players at a single position. And if they happen to produce in a few different ways along the way, fantastic. But don't count on it.
17. Beware of the Injury Prone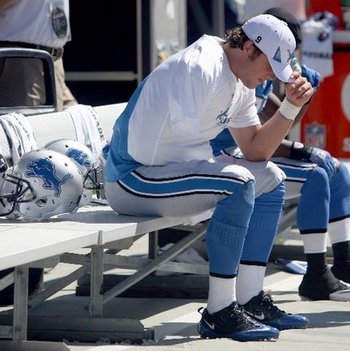 There's nothing worse than a player who can't seem to stay healthy. You drafted them and were looking forward to them scorching the earth, but instead they just scorched the bench.
That makes sense if you use your imagination.
Avoid Mr. Glass if at all possible. The Matt Stafford's and Chad Pennington's can do you no good if they're not geared up and ready to go. So should you grab such a player, be prepared for the worst and have a backup plan.
Football is, after all, a collision sport, so you should anticipate it.
16. Don't Vote the Straight Ticket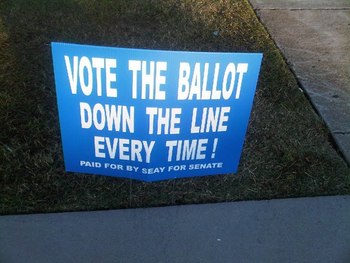 You would think this would be a no-brainer, and I really can't believe I have to say this at all, but I'll say it anyway for you hardcore fanatics out there.
I know you bleed your teams colors, but there are, in fact, 31 other teams in the league, and you would be wise to consider them.
I once had a guy in my league take almost all San Francisco 49ers players. I mean, I know you love your team, but if you want any chance of winning your league, you need to cut the cord.
Venture out of your comfort zone, especially if your team isn't exactly full of prolific players.
15. Consider a Players' Supporting Cast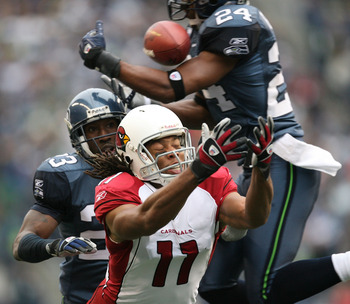 Otto Greule Jr/Getty Images
No matter how awesome a wide receiver is, he can only produce if there's a worthy and consistent quarterback throwing to him.
This means last year you probably shouldn't have drafted players like Larry Fitzgerald and Brandon Marshall too high. They may be two of the best receivers in the league―in Fitzgerald's case, he is the best in my opinion―but they can only give you big points if they have a quarterback who will get them the ball.
Surprisingly, despite both having average quarterbacks, they still managed to amount 1,137 and 1,014 yards, respectively. The problem was their touchdowns.
Marshall had just three, as opposed to 10 the year before in Denver. Fitzgerald had six, as opposed to 13 the year before with Kurt Warner.
So even if they get yards, touchdowns are the jackpot you want to hit.
In Marshall's case, the quarterback situation is still questionable. But with the recent acquisition of Kevin Kolb, the Cardinals might be back in business—might be.
But Chad Henne blows, so nothing's going to change there.
14. Don't Assume History Will Repeat Itself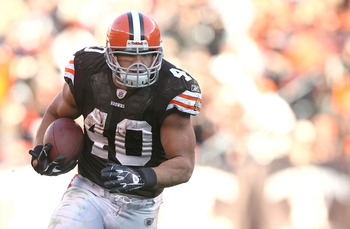 Matt Sullivan/Getty Images
I know it can be tempting to take a player the year after they broke an NFL record or just kicked an inordinate amount of ass. But you have to remember those years are often special, and that player likely won't repeat those numbers again.
Don't get me wrong. Sometimes they come close, but you're setting the bar too high if you expect a similar performance.
You don't know how many people I told were crazy because they expected Chris Johnson to break the 2,000-yard mark again. He did still have a great year, but he did rush for roughly 600 fewer yards.
Two things happen in the NFL when a player takes it up a few notches. One, they make themselves known to every team, and now there's a season's worth of tape to break them down. And two, there's a great deal of luck involved during that special season.
As I said, those years are special. It's as if the stars align. That's why Peyton Manning doesn't throw for 49 touchdowns every year. There are too many variables to account for.
And if you believe in the Madden Curse, forget about it. They make the cover for a reason, namely because they had a spectacular year they're unlikely to replicate.
Or, if you actually believe in curses, there's a force out there that just really hates anyone on the cover. I'll just say that it's God since, you know, we're being ridiculous.
I have two players in mind this year that fantasy owner's might be disappointed in: Michael Vick and Peyton Hillis—who was on the cover of Madden.
13. Avoid Two Running Back Sets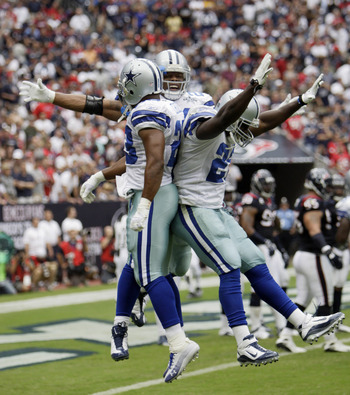 Bob Levey/Getty Images
Some teams employ the "running back by committee" philosophy, and it works well for them, but that doesn't help you. And fantasy football is all about you.
Obviously, you want a running back that's going to get a bulk of the carries. Sharing is a very bad word in fantasy football, so do your best to forget everything you were taught about sharing as a child.
It's for chumps.
There are certain teams' running backs you want to avoid: Dallas Cowboys, New England Patriots and the Miami Dolphins.
I would say the Kansas City Chiefs, but Jamaal Charles still managed to run wild, and Thomas Jones―who I had on my team last year―definitely had his moments.
But as a general rule of thumb, you want a running back who's going to get carries―and lots of them.
12. Account for Bye Weeks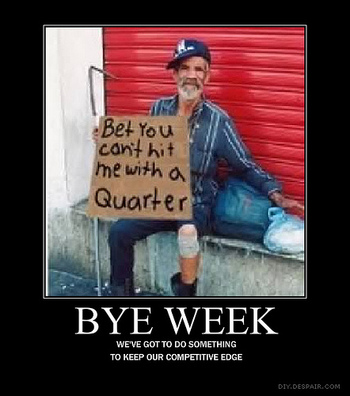 There's really only so much you can do about this, and it's unlikely you're going to run the table in your league, but you can help yourself and plan accordingly.
So, if your starting quarterback's bye week is Week 10, you don't want to draft a replacement with the same bye week. That would defeat the purpose. The same goes for any position.
It seems simple enough, but some people forget to take this into account.
You want be covered when that week comes so that you remain in contention. Again, you likely won't give yourself full coverage, and if you lose that week as a result of it, I wouldn't worry too much.
It's like taking a pit stop in racing. Everybody has to at some point.
11. Know the Importance of Kickers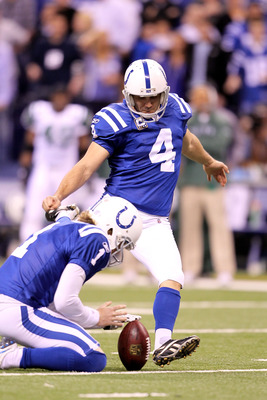 Andy Lyons/Getty Images
Kickers don't get a lot of respect, both on the field and in fantasy football drafts. But, believe it or not, they're important. You wouldn't think it, but those few points add up and can be the difference between victory and defeat.
Don't take this to mean draft them high. If you do, you might lose the respect of everyone in your draft. So unless you're doing it for shock value, wait till you've filled all your positional needs before taking a kicker.
What's important to note here, is that you want to start a kicker who you anticipate taking a lot of field goals that game. This is exactly when you look at the schedule.
You ideally want to start a kicker who's going up against a weak defense. But not so weak that they allow a lot of touchdowns. You want the kicker's team to be able to move the ball, but you don't want them to find the end zone.
The more field goals taken, the better.
10. Don't Take a Tight End Too High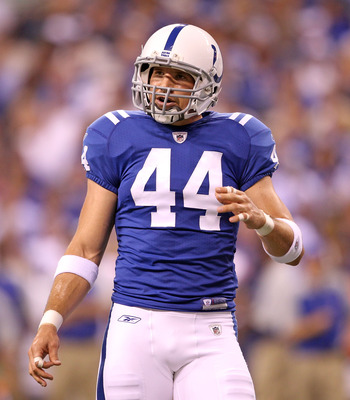 Andy Lyons/Getty Images
Unless it's Antonio Gates or Dallas Clark, there aren't too many tight ends in the league that are going to give you a significant amount of points on a consistent basis.
Personally, I find myself playing musical chairs with them all the time, switching them in and out depending on who's producing that month.
Last year, I took Jason Witten high―being a Cowboys fan had something to do with this―and he didn't do me much good, save a week here and there. And I know Tony Romo went down, so that could have had something to do with it.
I've been in a few leagues, and never has the tight end paid off for me in a big way. I've even had kickers do better. Some games they explode, and others, it's just a catch or two.
Don't overvalue them.
9. Draft the Best Available Player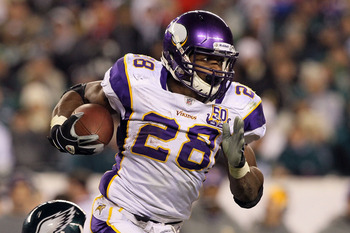 Jim McIsaac/Getty Images
Even if it wasn't in your plans, if there's an exceptional player still on the board, you might want to call an audible and take them.
Even if you have no intention of using them, they could always be used as trade bait later. And if one of your players doesn't work out, you might have an unexpected backup player to take their place.
Not to mention, drafting that player means you're keeping someone else from having them. So maybe you do it just to spite someone. It's a win-win situation.
The better the players you accumulate, the less talent there is for others.
8. Grab a QB First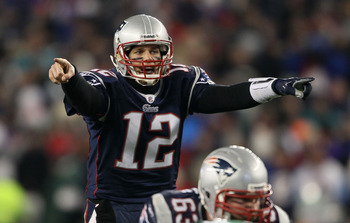 Elsa/Getty Images
You can argue that grabbing a great running back is more important than a quarterback, and you would be right to an extent, but certain QBs are far too consistently explosive to pass up on.
Put it this way. The ball touches the quarterbacks hands on every offensive play. They're going to be throwing the ball regularly and racking up yards and touchdowns. Even if they don't have a great game, they'll likely still bring in the majority of your points that week.
On the other hand, no matter how good the running back, there will be plenty of games where they don't break the 100-yard mark, or even get a touchdown. And if you put most of your stock in that running back's success, you might be screwed.
Quarterbacks will be a consistently high source of points. I personally rely more on a quarterback throwing two touchdowns in a game than a running back getting two.
And as they say, it's a passing league.
7. Keep Your Mouth Shut!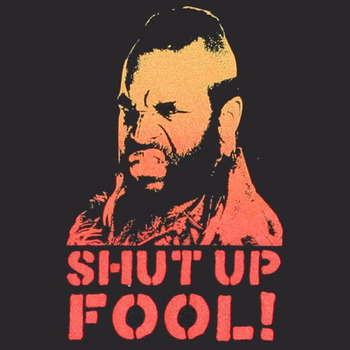 Have you ever been in a draft and someone says, "I can't believe Vernon Davis is still available!" And then whoever is on the clock says, "Not anymore," and they take them.
This is exactly why you should keep your damn mouth shut!
Under no circumstances should you ever bring to everyone's attention that a great player is still available. Especially when that player could be yours, stupid!
If there was a $100 bill on the floor, would you let everyone know it? If you actually said yes, can I "borrow" your girlfriend too? Because you're clearly far too trusting of people.
Oh, and that $100 bill was totally mine. Good thing you found it.
And more to the point...
6. Gamesmanship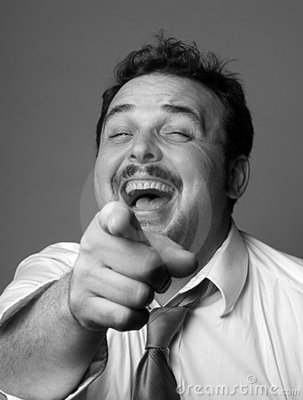 I'll tell you something right now. Fantasy football is a lot like poker. In a lot of ways, your success is contingent upon your attitude and ability to psyche others out. Some people are full of doubt, and you want to exploit that.
Made a bad pick? No, you didn't. In fact, it's the greatest pick ever, and you're going to want everyone else to know that. Because you're an expert surrounded by dumb-dumbs, and you don't make bad picks. You always get exactly who you want.
And while you're at it, try and talk your opponents out of picks that you may want. Say that Peyton Manning has fibromyalgia, and when they ask you what that is, say they'd know if they knew anything about football.
And you should also probably quit repeating medical conditions you hear on TV, especially if there's actually a doctor playing in your league.
Gamesmanship adds a bit of spice to your league, and if you still have friends by the end, it was all worth it.
5. Experts Can Be Wrong!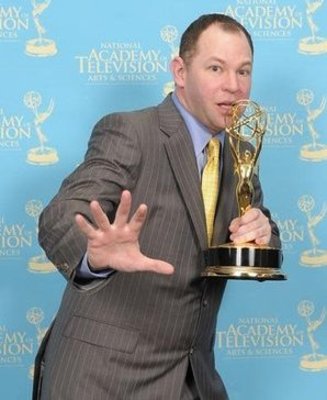 We've all been there. It's Sunday morning, and you're sitting on the couch, sipping on your morning tequila―don't judge me on Sundays―and a so-called "expert" gives you advice on who to start that morning.
And so you do instead of the guy you were originally planning on starting. But he's an "expert," right? Well, there's a reason I'm putting "expert" in quotations. And it's not because I'm a jackass.
It's because you, Mathew Berry of ESPN, have led me astray! I just spilled my tequila.
It's important to remember that all expert advice should be taken with a grain of salt. They're often wrong in every regard. And that's largely because football is not an exact science.
This is important pre- and post-draft.
How often do you watch a game thinking, "This is going to be a shootout." But the final score ends up being 13-10 and vice-versa. It happens. So unless you just have absolutely no idea who to start that morning, stick to your guns.
You don't want to be throwing darts at the picture of Mathew Berry on the wall later. Don't ask me why I have his picture up.
4. Check the Forums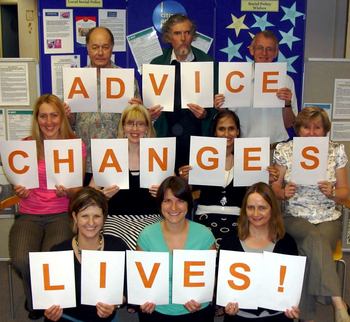 If you're stumped and don't know what to do, especially when putting together your draft plan, check the forums. Whatever your dilemma, you're likely not alone, and somebody is surely out there writing about the very same thing.
Maybe somebody already tried something you were considering, and it didn't work. Now you know better.
Treat it like WebMD. If you got a boil on your ass, what do you do? Other than curse God, of course. You check the Internet. You read forums and see how others have handled it. Maybe a doctor gave them advice, and now it's yours! And you didn't even have to pay!
The failures and successes of others are your best friend. Hang out with them and steal their best traits. Just like in real life.
3. Look at the Schedule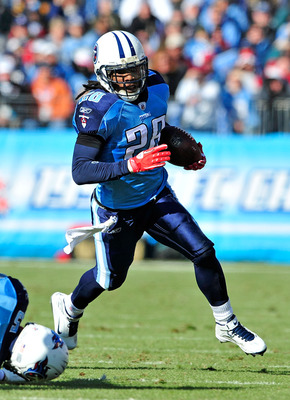 Grant Halverson/Getty Images
As Woody Paige of the Denver Post often says, "You have to look at the schedule!"
There's no better way to get a feel for what to expect from the upcoming season than to take a look at who's playing who and when. This goes a long way when considering who to draft and who might have a long, hard road ahead of them.
Much of this can be determined by a team's strength of schedule. Certain teams routinely give up more fantasy points than others, and you can better determine who to choose between two players given this information.
For example, do you want Chris Johnson or Adrian Peterson? The answer, personal feelings aside, is Chris Johnson.
According to this years strength of schedule, Johnson and the Titans play teams that surrendered more fantasy points last year against the rush, so if you were to just consider the numbers, Johnson should give you more points.
Then again, according to that same chart, the Dolphins have the easiest schedule in regards to passing. So should you take Chad Henne? No, not if you have a brain. And I suggest you use it when considering who to draft.
You also have to remember that every year there are teams that overachieve and underachieve, so nothing's set in stone. In other words, a team whose pass-rush was terrible last year, might not be this year.
2. Know the Rules of Your Specific League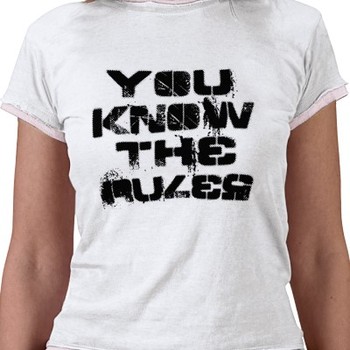 Some leagues are pass-happy, others run-happy. Hell, I've even been in one that was kicker-happy―that league sucked. It just depends on the commissioner who heads it, but I can't stress it enough that you review your league's specific rules before you decide who to draft.
This goes a long way in deciding on whether or not to take a running back or quarterback first. I was once in a league that started two quarterbacks, but I didn't know that until the draft was over. I figured the guys in the league just really liked quarterbacks.
I waited till around the fifth round to find my "backup," when I was really taking a starter. Luckily, I grabbed Josh Freeman, so I didn't suffer too bad. Then, Tony Romo, my starter, broke his collarbone, and I was double screwed.
Do you know what it feels like to be double screwed? Don't answer that.
1. Plan Ahead, Then Plan Some More
There are those of us who study before tests, and there are those who just show up expecting to ace it. Sometimes these people actually do, and they can go to hell, but most times it results in a poor grade.
Don't treat your draft this way.
I know we all think we're football genius', but it's important to go in with a plan. The draft goes by fast, and those couple minutes can fluster you if you're not prepared. Players you wanted will surely come and go, and you want to have a good idea of who to replace them.
And don't panic and deviate from that plan. Trust your knowledge and instincts. I assume there's a method to your madness when assembling your draft board, so don't care what others are doing.
You are the master of your domain.
Your chances of winning begin and end here.
30 Minutes or Less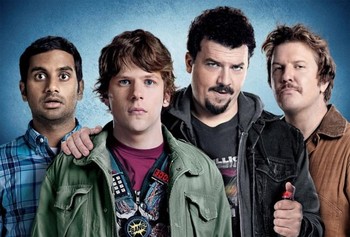 Check out the latest trailer for 30 Minutes Or Less HERE!
Keep Reading