NFL Free Agency: 9 Veterans Who Can Still Compete with the Young Guys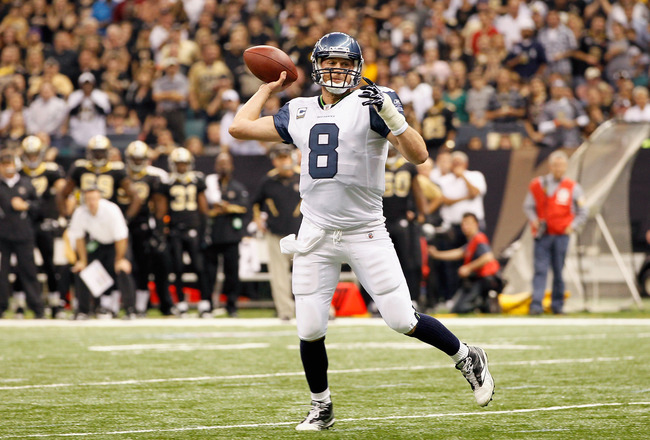 Kevin C. Cox/Getty Images
With the lockout over and the season set to begin shortly, teams will begin to frantically sign free agents, hoping to fill in any gaps before the season starts.
It would be easy for teams to automatically choose a young player, hoping to build their team around these players for years to come. There are, however, several veterans on the market who have quite a bit left in their tank. With these players you get their veteran leadership along with abilities that, while not as strong as they once were, are still able to keep these players in the game against much younger opponents.
These are nine of the best free agents your team could get in spite of their age. If you doubt their talent is still there, by the end of the season you will see them completely differently.
Brian Westbrook, Running Back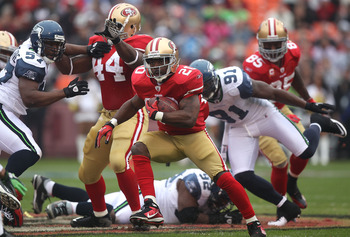 Jed Jacobsohn/Getty Images
The two-time All-Pro has been around since 2002, but at the age of 31, Westbrook is one of the older halfbacks in the league. In 2010, Westbrook was signed by the San Francisco 49ers to replace a retiring Glen Coffee and spent most of the year on the bench until an injury to Frank Gore pushed Westbrook into the starting lineup late in the season.
Westbrook responded by rushing for 136 yards on 23 carries. After only gaining nine yards on five carries leading up to this point, Westbrook gained 340 yards, averaging 4.4 yards per carry. Westbrook also helped the passing game, hauling in 16 catches for 150 yards.
Westbrook's performance late in the season proved that he is still very capable and could be excellent situational help for any team looking for veteran talent.
Ricky Williams, Running Back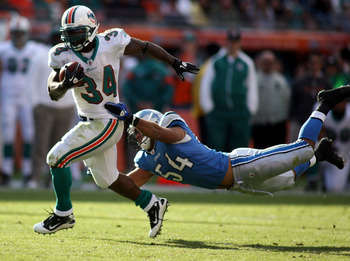 Marc Serota/Getty Images
Throughout his troubled NFL career, Ricky Williams has been known to be a phenomenal athlete. While that was often overshadowed by off-the-field troubles, Williams has, for the most part, been a very solid running back.
Splitting time with the 29-year-old Ronnie Brown in 2010, the 33-year-old Ricky Williams rushed for 673 yards, averaging 4.2 per carry. With his battles seemingly behind him, Williams was very productive in a two running back situation.
While he is a long way away from his 1,853 yard performance in 2002, Williams proved last year that he is able to continue playing despite his age, performing as well as some players 10 years younger.
Terrell Owens, Wide Receiver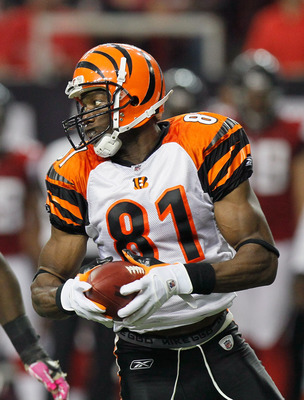 Kevin C. Cox/Getty Images
Few wide receivers have made a name for themselves like Terrell Owens. Be it for better or for worse, Owens is as much a household name for his antics as he is for his on-the-field talent. If you look past the behavior, though, you will see a 37-year-old receiver who can still play.
After being signed by the Cincinnati Bengals to complement Chad Ochocinco, a wide receiver known for much of the same behavior as Terrell Owens, Owens outshone the 33-year-old receiver, gaining 983 receiving yards for the Bengals while catching nine touchdown passes.
While Owens went through knee surgery over the offseason, his representatives have said he will be ready to compete when the season starts. If he continues to perform the way he did last season, teams will be ready to sign a player who has shown he can still compete despite his age.
Matt Light, Offensive Tackle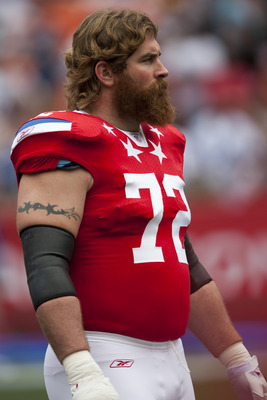 Kent Nishimura/Getty Images
The New England Patriots have been a dynasty in the 2000's and an important player in that has been Matt Light.
Light has been to the Pro Bowl three times in his career, the latest being last season when he was named an injury replacement. At 33, Light is definitely headed towards the end of his career. Despite this, he was named the 10th best left tackle in the NFL by ESPN.
While many players, including the Patriots, have turned towards the youth to fill tackle positions, Light is still one of the better tackles in the league despite his age.
Shaun Ellis, Defensive End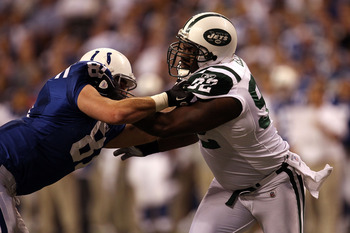 Jonathan Daniel/Getty Images
Drafted alongside quarterback Chad Pennington and defensive end John Abraham by the New York Jets in the first round of the 2000 NFL draft, Shaun Ellis has proven himself to be a very solid defensive end.
Now 34, Ellis continues to excel at stopping the run as well as pressuring the quarterback. While Ellis did have a career-low in tackles in 2010, his presence was still enough that many teams would be interested in this defensive end.
He may not be young any more, but Ellis is still able to compete.
Darren Sharper, Safety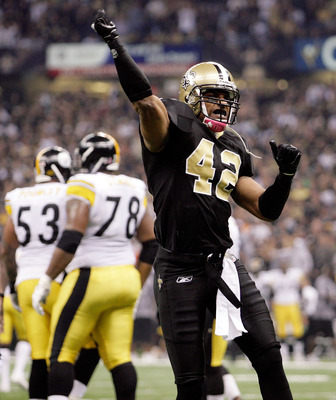 Matthew Sharpe/Getty Images
At 35, Darren Sharper is much older than many of the NFL's safeties. With a storied career already under his belt, Sharper could quit playing now and still have a fine career to look back on.
With his talent, though, Sharper can hang in there with the best safeties in the league.
2009 saw Sharper, then age 34, match his career-high in interceptions with nine. In an injury-shortened season in 2010, Sharper was still good enough to be named to the All-Pro team despite only playing eight games.
While his athletic abilities are sure to decline in the near future, right now a team could easily upgrade their safeties by signing Sharper.
Adam Vinatieri, Kicker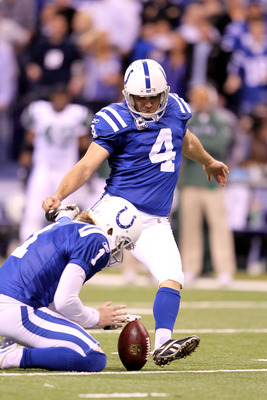 Andy Lyons/Getty Images
It is not uncommon for the career of an NFL kicker to be significantly longer than other positions. One of the great kickers in NFL history was Morten Andersen, a kicker who played until he was 47. Many kickers seem to have the ability to play for a very long time.
Adam Vinatieri looks to be one of those kickers.
Now 38, Vinatieri has won four Super Bowl championships with the New England Patriots and Indianapolis Colts. He ranks 11th in career field goals and does not show any signs of stopping soon, leading the NFL in field goal percentage with 92.8 percent made in 2010.
While some would argue that Vinatieri is not the best kicker in the league, no one would debate that he is able to kick just as well as any younger kickers out there.
Matt Hasselbeck, Quarterback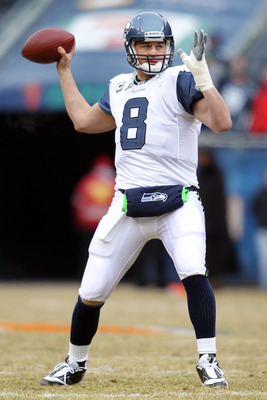 Andy Lyons/Getty Images
Since joining the Seattle Seahawks in 2001, quarterback Matt Hasselbeck has been the leader of that team. Hasselbeck holds countless Seattle Seahawks franchise records.
A free agent in 2011, the 35-year-old Hasselbeck will have several teams interested in his service. While his touchdown to interception ratio is not what it once was, Hasselbeck is still able to complete passes, throwing for over 3,000 yards the last two seasons.
Reports are saying that Seattle does not plan on re-signing Hasselbeck. There are sure to be several other teams are willing to take him.
Lawyer Milloy, Safety
Otto Greule Jr/Getty Images
It is not often that you see a player record 20 interceptions and 20 sacks in a career. Safety Lawyer Milloy has done just that in his 14-year career.
Milloy may not be intercepting the ball like he did in 1998, but he proved himself valuable in other ways for the Seahawks, continuing to be a good pass defender while tying a career high in sacks. His 88 tackles in 2010 were nothing to sneeze at either.
Despite being 37, Milloy is still a very viable safety. He went up against younger wide receivers last year and frequently proved his own.
Keep Reading