Ranking the National Football League's Top 5 Recievers of All-Time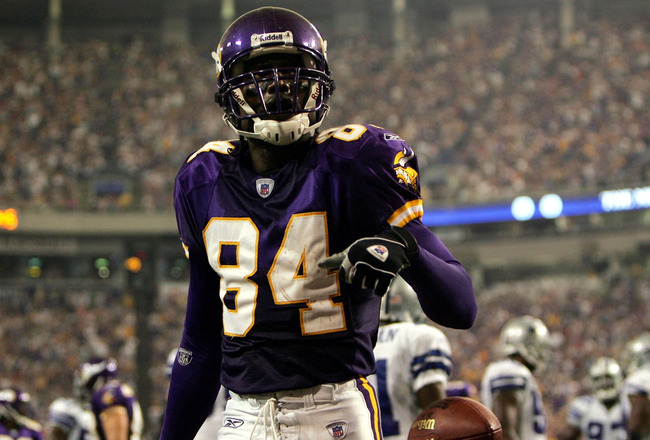 Jeff Gross/Getty Images
If I were to say, who are the top 5 wide receivers of the modern era, who would you say?
Whatever your opinion may be, one name should immediately come to mind in regards to number one.
But everyone's got their opinions, and believe me; they significantly vary when relating to this subject.
Some people will instantly refer to the statistics, rationalizing their analysis with "stats never lie."
But as far as I'm concerned statistics are for books and paper, they don't properly represent the impact that a given player has on the football field.
Although you have to take into account statistical contributions whenever evaluating the leagues greatest talents, I don't believe that they are the final word.
This list compiles the best receivers period.
The fact that Player A has more championships than Player B is significant but was not the definitive factor in compiling this list.
Great receivers just make plays; they don't have to have Joe Montana or Peyton Manning at quarterback to be effective.
This is about giving respect where respect is due.
Let the debate begin.
Honorable Mention: Marvin Harrison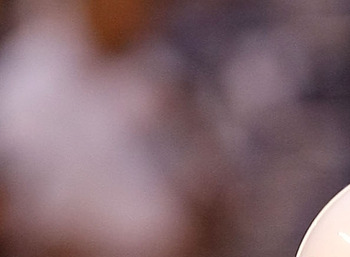 Stephen Dunn/Getty Images
Pro Bowls: Eight
Super Bowl Championship(s): One
Hall of Fame: No
Receptions: 1,102
Yards: 14,580
Touchdowns: 128
I can honestly say that statistically speaking Marvin Harrison is one of the best receivers to ever play the game.
I understand that I'm going to be ridiculed in my decision to leave him out of the top five, obviously his career numbers speak for themselves.
Precision route running ability coupled with 4.29 speed made Harrison Peyton Manning's number one option for the better part of a decade.
But I believe that if it weren't for Peyton Manning the Colts all-time great wide-out would have had nothing more than an Eric Moulds type impact in the NFL.
From Blair White to Pierre Garcon, Peyton Manning has made every receiver he's worked with serviceable in the Colts' heavy pass laden system. Marvin Harrison was no different.
Harrison made this list because of Manning, not the other way around.
5. Michael Irvin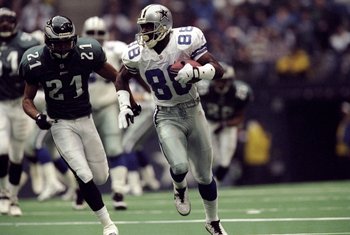 Stephen Dunn/Getty Images
Pro Bowls: Five
Super Bowl Championship(s): Three
Hall of Fame: Yes
Receptions: 750
Yards: 11,904
Touchdowns: 65
Anytime I see an all-time receiver s list Michael Irvin is either left off, or buried near the bottom.
That's not going to happen here.
The reason Irvin is left off or buried on most lists is simple.
If you're a Cowboys fan you love him, but if you're not you hate him.
Irvin's characters flaws and off field legalities are well documented, but by no means should that influence how we analyze his play on the field.
From his days at the University of Miami to the Dallas Cowboys Irvin was an absolute show stopper.
His competitive win by any means necessary drive quickly elevated him into the NFL elite.
Irvin still holds the record for most 100 yard receiving games in a season with 11 total.
And only Jerry Rice has more post season catches than "The Playmaker" Michael Irvin.
Overall, Irvin has been memorialized for his part in leading the Cowboys to three Super Bowls in four years.
Had it not been for a serious neck injury in 2000 Irvin would have been capable of posting far better career number.
But like I said in the introduction, numbers aren't everything, and players make plays.
Michael Irvin was exactly what he said he was: a playmaker.
4. Cris Carter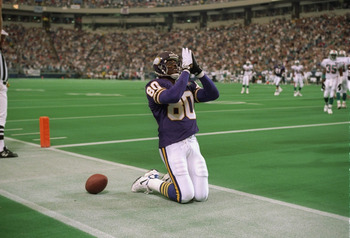 Rick Stewart/Getty Images
Pro Bowls: Eight
Super Bowl Championship(s): Zero
Hall of Fame: No
Receptions: 1,101
Yards: 13,899
Touchdowns: 130
When you think about Cris Carter you think about hands.
It seemed almost a weekly occurrence that Carter was always making spectacular sideline receptions.
The Minnesota Vikings heavily relied on Carter throughout his 11 year service to the team.
And as far as statistics go, Carter finished number two behind Jerry Rice in all-time receptions, and still remains the only player to have 120+ receptions in a season twice.
Carter can also be credited for the meteoric rise of Randy Moss. Everywhere you looked during Moss' rookie season you could see Carter sharing his knowledge of the game.
Combine Carter's hands, deceptive speed and elite route running ability and you've got a guy that could dominate in the NFL today.
3. Terrell Owens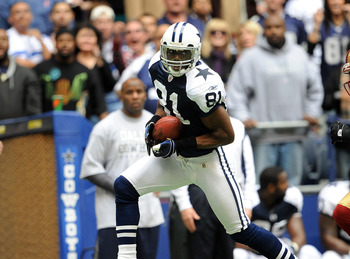 Ronald Martinez/Getty Images
Pro Bowls: Six
Super Bowl Championship(s): Zero
Hall of Fame: Still Playing
Receptions: 1,078
Yards: 15,934
Touchdowns: 153
Like Michael Irvin, Terrell Owens legacy will be tainted because of character issues.
But make no mistake; T.O. is one of the most physically dominating wide receivers of our time.
There is no denying his place in history; Owens is a lock for the Pro Football hall of Fame.
Remarkably Owens is the only player to catch a touchdown on all 32 NFL teams.
At 37 years old Owens is still making plays and will continue to play football until he is forced out of the league.
Last season in starting only 11 games Owens posted 983 yards and nine touchdowns.
A testament to Owens' raw playmaking ability.
2. Randy Moss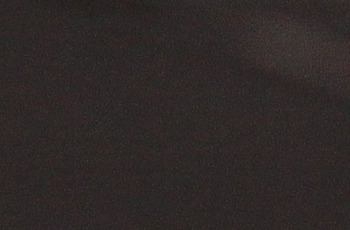 Jim McIsaac/Getty Images
Pro Bowls: Seven
Super Bowl Championship(s): Zero
Hall of Fame: Still Playing
Receptions: 954
Yards: 14,858
Touchdowns: 153
Randy Moss is the only player that you can make a case for dethroning Jerry Rice as the league's all-time greatest receiver.
As far as Moss's deep threat ability goes NO ONE was better.
Moss changed the wide receiver position and is responsible for where we're at today.
Currently Moss is second to Rice in all-time touchdown receptions.
Had it not been for Moss' time in Oakland he may have had a better shot at becoming number one.
Catching 23 touchdowns is no easy task, and Randy Moss achieved that number with under 100 receptions on the season.
If I'm building a team and I am presented with either Moss or Rice in their prime, I take Moss 100/100 times.
1. Jerry Rice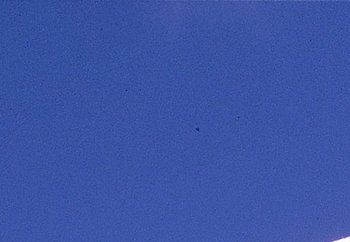 Jonathan Daniel/Getty Images
Pro Bowls: 13
Super Bowl Championship(s): Three
Hall of Fame: Yes
Receptions: 1,549
Yards: 22,895
Touchdowns: 208
When I began to assemble this list, I entertained the thought of putting Moss at No. 1. I consider Moss to be the greatest talent of all-time.
But then I came to my senses.
It's difficult to compile an all-time greatest list and I'm not one to defer to the statistics.
You can't compare Moss's skill set with Rice's because they are two entirely different players.
But with Rice you're forced to look at the statistics. Jerry Rice is the greatest receiver ever. Period. There wasn't one thing Rice couldn't do.
Statistics hold little value when differentiating between two great players.
But when it comes down to it, how do you argue against a man's place at No. 1 when he almost holds every receiving record in the book?
In speaking of Rice, we're talking legend status here. There are some of Rice's records that will never be broken. Rice is truly the Wayne Gretzky of the NFL. The league should just retire the number 80 outright.
Keep Reading

Minnesota Vikings: Like this team?