NFL Draft 2011: What Are the Odds the Green Bay Packers' No. 32 Pick Pans Out?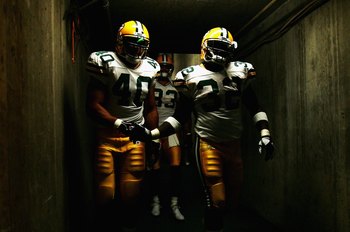 Will the Packers' 32nd pick pan out?
Donald Miralle/Getty Images
You know the drill. The Super Bowl champion basks in the glory of the Lombardi Trophy every February, then waits patiently to add to their squad until the very last pick of the first round in April's NFL Draft.
This year's "unlucky" franchise is Green Bay. Fresh off a 31-25 victory over Pittsburgh in Super Bowl XLV, the Packers are eager to repeat, and their 32nd pick could be a difference maker in the pending 2011 season.
Let's take a quick look back at the players selected in the 32nd spot since 2002, the year the league expanded to 32 teams.
2002: Patrick Ramsey, Washington
QB Patrick Ramsey
Doug Pensinger/Getty Images
Washington selected quarterback Patrick Ramsey with the 32nd pick in 2002.
Ramsey was named the primary starter in both 2003 and 2005, but never developed into the Redskins' franchise quarterback, and is now with his ninth different franchise.
Career stats: 74.9 QB Rating, 5930 passing yards, 35 touchdowns, 30 interceptions
2003: Tyler Brayton, Oakland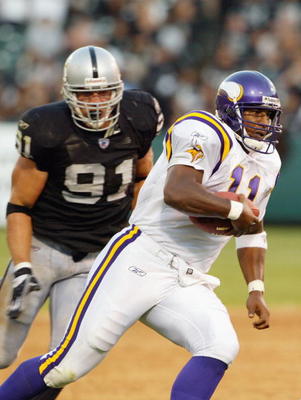 DT Tyler Brayton
Justin Sullivan/Getty Images
Oakland selected defensive lineman Tyler Brayton with the 32nd pick in 2003.
Brayton started all 16 games his rookie year, recording 61 tackles and 2.5 sacks. He was out of Oakland after the 2006 season and now plays for Carolina. He is perhaps best known for being ejected from a game against Seattle after kneeing tight end Jerramy Stevens in the groin.
Career stats: 92 games started, 282 tackles, 15.5 sacks
2004: Ben Watson, New England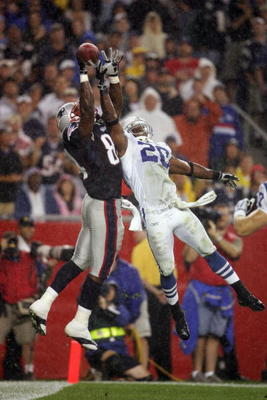 TE Ben Watson
Andy Lyons/Getty Images
New England selected tight end Ben Watson with the 32nd pick in the 2004 draft.
After playing in only one game in 2004 due to injuries, Watson made an immediate impact in 2005 and was an important cog in the Patriots' playoff runs throughout the 2000s. In 2010, he led the Cleveland Browns in receptions, receiving yards and receiving touchdowns.
Career stats: 235 receptions, 2,865 receiving yards, 23 touchdowns
2005: Logan Mankins, New England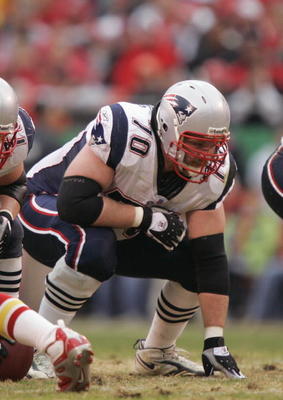 OL Logan Mankins
Brian Bahr/Getty Images
New England selected offensive guard Logan Mankins with the 32nd pick in 2005.
After three Pro Bowl selections at the guard position, it is safe to say that Mankins was worth the first round pick by New England. He was given the franchise tag by the Patriots this past February, assuring he will protect Tom Brady for at least one more year.
Career stats: Started 80 consecutive games from 2005 to 2009, 89 games started overall
2006: Mathias Kiwanuka, New York Giants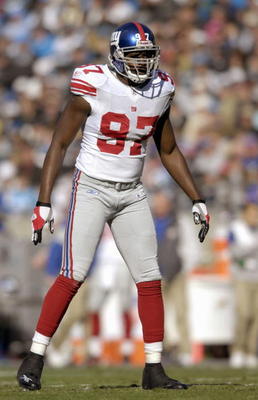 DE Mathias Kiwanuka
Grant Halverson/Getty Images
New York selected defensive end Mathias Kiwanuka with the 32nd pick in 2006.
Kiwanuka made an instant impact with the Giants, becoming a disruptive force in opposing teams' backfields. Unfortunately, he suffered a season-ending leg injury in the 2007 regular season, right before the Giants made their run to a Super Bowl victory.
Career stats: 41 games started, 222 tackles, 23.5 sacks
2007: Anthony Gonzalez, Indianapolis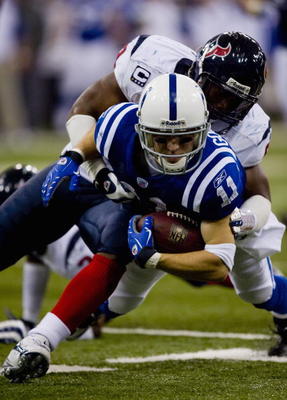 WR Anthony Gonzalez
Dilip Vishwanat/Getty Images
Indianapolis selected wide receiver Anthony Gonzalez with the 32nd pick in 2007.
Gonzalez was an impact player for the Colts in his first two years before being rewarded with the starting spot opposite of Reggie Wayne in 2009. An opening game injury resulted in the Colts placing Gonzalez on the injured reserve list, and he met a similar fate in 2010.
Career stats: 99 receptions, 1,307 receiving yards, 7 touchdowns
2008: Kenny Phillips, New York Giants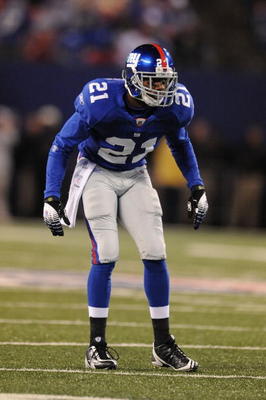 DB Kenny Phillips
Al Bello/Getty Images
New York selected defensive back Kenny Phillips with the 31st pick in the 2008 draft.
Due to the Spygate scandal, New England's 31st pick was forfeited in 2008, making the Giants' 32nd selection the official 31st selection. Phillips battled injuries during his first two seasons, but managed to work his way into the 2010 week one starting lineup, intercepting a pass against Carolina.
Career stats: 21 games started, 157 tackles, 4 interceptions
2009: Ziggy Hood, Pittsburgh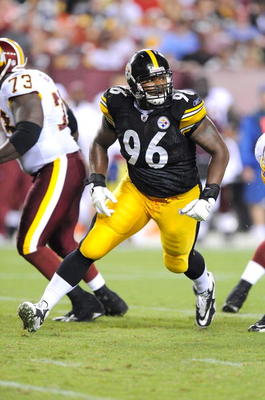 DL Ziggy Hood
Greg Fiume/Getty Images
Pittsburgh selected defensive lineman Ziggy Hood with the 32nd pick in the 2009 draft.
Hood had very minimal impact during his rookie season, but emerged in 2010 to start nine games en route to recording a sack in Super Bowl XLV against Green Bay.
Career stats: 9 games started, 28 tackles, four sacks
2010: Patrick Robinson, New Orleans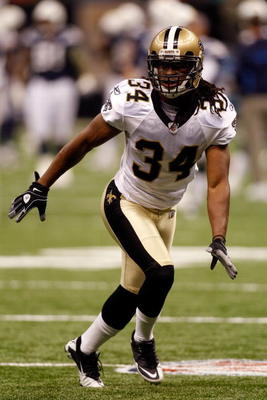 DB Patrick Robinson
Chris Graythen/Getty Images
New Orleans selected cornerback Patrick Robinson with the 32nd pick in the 2010 draft.
Robinson was able to crack the starting lineup four times in his rookie season, but made little impact when he got the opportunity. He looks to expand his role in 2011, his sophomore season.
Career stats: 4 games started, 28 tackles
2011: ??? Green Bay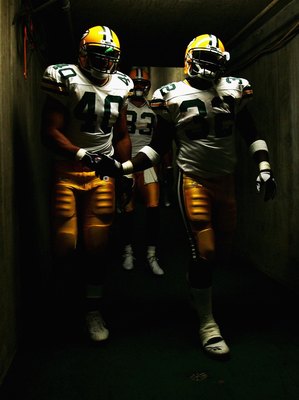 Donald Miralle/Getty Images
Green Bay holds the 32nd pick in the 2011 draft.
Since the NFL expanded to 32 teams in 2002, there has been some very serviceable talent taken with the 32nd selection. Here's hoping another Logan Mankins can be scooped up by the Packers this year!
Keep Reading

Green Bay Packers: Like this team?