My Biased NFL Preseason Power Ranking Column
July 11, 2010
Jim McIsaac/Getty Images
I don't know about anyone who is active within the forum, but I am personally stoked for football season. It always has been, and always will be my favorite sport of all time. In anticipation of training camps beginning, and the preseason looming, I have decided to create my own Power Rankings, based on truth, facts, and my own bias.
Without further adieu:
1. New Orleans Saints
I'm pretty sure that New Orleans is atop the majority of power rankings. Who could say no after their phenomenal showing against the one and only "Field General"
Peyton Manning
, in our most recent Super Bowl? One setback may be the loss of their top Free Safety, D. Sharper. Although I'm not a New Orleans fan, I have respect for all they do in their community. They give a new meaning to the phrase "giving back." What a resilient franchise.
2. Indianapolis Colts
Future Hall of Fame quarterback Peyton Manning returns in the hope of once again taking Indy to the playoffs for another deep run. They needed to shore up their running game a bit, but they are still tops in their division as far as I'm concerned. I still don't like them. Does anyone know if Jim Caldwell is actually alive? I say he's a stand in from Madame Tussauds.
3. San Diego Chargers
Philip Rivers has consistently passed for sky-high numbers, making up for the drop off in their running game. In a partially related note, I have not yet decided whether or not LT's departure is a good thing or not. Sure, the guy's numbers declined, but plenty of other factors must be included in the mix.  I feel that passing and defense will be the story for these guys.
4. Minnesota Vikings
This ranking is partially dependent on whether or not
Brett Favre
un-retires again. Oh, wait...he hasn't retired again. His flip flopping is bound to become a calendar holiday/event. He had a successful ankle surgery, and all signs point to him being at the helm of the team.
Adrian Peterson
's health and continued success will still be the backbone of the team. Would that be enough, though?
5. Green Bay Packers
Aaron Rodgers continues to better himself every year. And I can't stand Dallas, so Green Bay gets the one-up. He'll have a solid line protecting him, as well as good receivers to play pitch and catch with. I'm looking forward to seeing how the cheese heads perform this year.
6. Dallas Cowboys
Dez Bryant. Can anyone else say "big deal?"
Tony Romo
is good, but hasn't been
great
so far. As far as I'm concerned, any stadium that charges you 60 bucks for a cheese pizza, and another 60 for a twelve pack of your preferred libation (provided you are in a suite), well...that stadium isn't cutting it. Sure, they have a massive big-screen hanging over their field. But this stadium is also more expensive than the others. I can sit at home and watch a game on my big screen for a lot less, and be a lot more comfortable. Also, I nominate
Wade Phillips
for "Crappy 4th Quarter Coach." Because I can.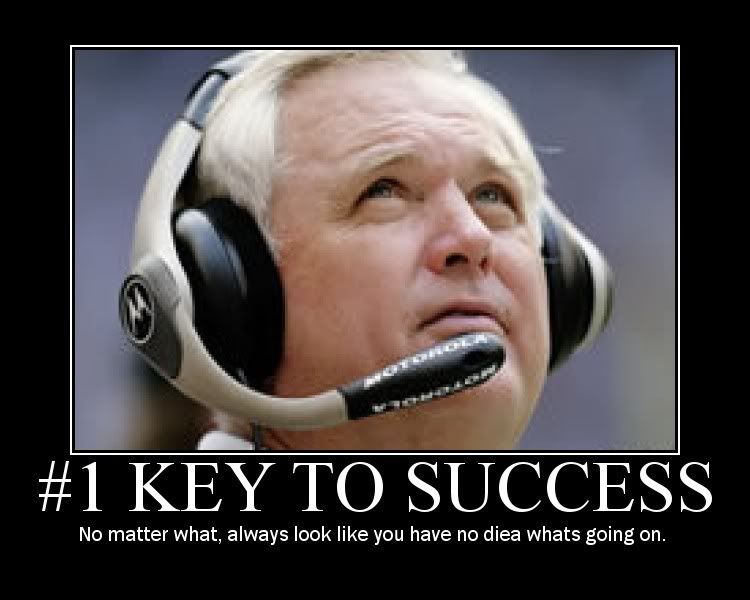 7. Baltimore Ravens
Despite my urge to rank them below the J-E-T-S, the additions of Boldin and Stallworth prevent me from doing so. This team is all around solid, with good wide-outs, a consistently solid defense, and an improving quarterback. However, Flacco could be this team's Achilles heel.
8. New York Jets
Ryan has the defense rolling, and their standout corner (Darrelle Revis) can shut down any receiver. Shonn Greene and LT will be great, even without Jones. The Sanchize can only get better. Oh, Braylon Edwards can only get more reliable, too.
9. Atlanta Falcons
I'm gonna have to go with an NFC South foe (my team is Tampa Bay).
Matt Ryan
is a great quarterback, and this team looks to have a bright future. Still, they better not re-sign
him
for 119 million dollars. Well, as long as he goes 6 for 24 in touchdown-interception ratio, I guess it's okay. Kobe won MVP by going 6 for 24.
10. Cincinnati Bengals
Can they get another good season? I think so. They immediately boosted their standing with two great wide-out additions, as well as a new tight end (Gresham.) This Carson Palmer led team will be one to watch this fall.
11. New England Patriots
Sorry if I'm dissing anyone who happens to stumble on this article. But guess what? They had their run. The combination of older guys, poor drafts in previous years (until 2010), and an aging Belichick create an over the hill situation for the Pats. They also lack a decent D-line. I say while Brady is distracted with parenthood, we put the Pats out in one of my pastures.
12. Houston Texans
They had their first winning season last year, an awesome star wide receiver, and a good quarterback. They look to threaten the Colts for the division this year, as they are for the first time considered to be serious contenders.
13. Arizona Cardinals
Just outside of the top twelve teams, they will still be tough for anyone to beat. Warner's retirement just means a different quarterback, which doesn't take anything away from the phenomenal talents of
Larry Fitzgerald
. Beanie Wells will likely have an improved role in the offense.
14. Philadelphia Eagles
I don't care how you spin it, McNabb is better than Kolb. Talk about a slap in the face, being traded to a DIVISION RIVAL. That basically says "We don't feel that you are relevant anymore." I see this team finishing 9-7, or 8-8.
15. New York Giants
Last year was an "off" season for the G-Men. After starting out with a great record, they tanked for a .500 finish. Manning 2.0 is a great QB, and Coughlin is a coach with the respect of his team. Look for these guys to rebound somewhat.
16. San Francisco 49ers
Arizona is still top dog in the division, but the 'Niners are quickly becoming a force. Does that mean "playoffs?" Nope.
17. Tennessee Titans
I'm not quite sure how they ended up here, because I really like Tennessee, as well as Vince Young. Still, a lot can change from one year to the next. Division landscape, roster alignment, etc. Look to star RB Chris Johnson to carry a lot of the load.
18. Denver Broncos
Josh McDaniels has made his mark on this franchise. Now we look to the hype around Tim Tebow-one of my favorite athletes to ever take the field, even though he isn't listed as a starter. With Marshall gone, Denver looks to build upon McDaniels' foundation.
19. Carolina Panthers
Quarterback Matt Moore looks to lead this team...if he can beat out Clausen for the job. They also should be hoping that their arse of a star-wide receiver recovers from his asinine flag football injury.
20. Pittsburgh Steelers
Ward is still good, but without Holmes, I don't know what to say about this team. Big Ben will be out for about the first 6 games, as well.  I'm thinking "bring in more talent" would be a great start. Until then, the terrible towels will be waving for a "turrible team," in the words of Charles Barkley.
21. Washington Redskins
Ahhhh....the Washington Redskins. "Chainsaw" Dan Snyder has an ACTUAL,
franchise
quarterback! It doesn't matter that McNabb is getting up there in age...he still has a heck of an arm and a lot to offer his new team. I feel that he will come out gunning immediately, especially after the way Philly dumped him.  
Alternate Ranking: 12
This team is dangerous. They only get knocked this low because of the change in staff/team. Also, I'm pretty sure that Albert Haynesworth isn't so dominant anymore. Perhaps the Shanahan offense will allow him to flourish.
22. Miami Dolphins
What makes this team compelling is how their quarterbacks perform, as well as their new wide receiver addition from the Broncos. They also have a fairly soft schedule next season, so they
may
be able to compete for a Wild Card spot in the playoffs.
23. Jacksonville Jaguars
How will David Garrard's future turn out? His performance this season will help to paint that picture. Sadly, I have had to rank both of these AFC Florida teams above Tampa Bay. I'm going to give myself a complex if I keep thinking about it. In other news, they have a lot of good talent on their defensive line now. Too bad they don't have a lot of ticket sales to go along with the fresh talent. What will it take for this city to get behind their team, except when chasing them out of town with pitchforks?
24. Chicago Bears
This year, we look to see
Interception McBadPass
Jay Cutler
and a team with some added defensive clout, now that Julius Peppers joined the lineup. Lovie Smith is on the chopping block, but I feel fairly confident that the Bears won't
completely
suck this year.
25. Oakland Raiders
This team is consistently bad, and I feel it has a lot to do with their
living
dead owner
Al Davis
. The man is approaching 263, and I'm pretty sure they just wheel him around for PR purposes. I'm not confident that adding a decent quarterback will change much for this team. Gone are the 2002 days when Rich Gannon and the boys got to the Super Bowl (and were of course CRUSHED 48-21 by my Buccaneers.) I miss those days, you know, when these teams were actually playoff contenders.
For your enjoyment:
26. Seattle Seahawks
Just like the animal this team is named after, playoff hopes are non-existent. Pete Carroll
escaped
left USC just in time to get what he wanted...it was a perfect storm of sorts. We haven't seen a head coach with quite so much...power...in a while. He is the much more laid back, man's man, compared to Shanahan. Now, let's talk football. They had a great draft. But a great draft doesn't equal a great season.
27. Tampa Bay Buccaneers
Finally! I get to my team. I like the potential that Josh Freeman has, and the switch back to a Tampa 2 defense. Perhaps Raheem Morris got his head screwed on properly, for once.  I do like the change from Jon Gruden's affinity for aging QB's. Other than that, I'm not decided. His abrupt firing caught me by surprise, but I'm still excited for what the season brings.
28. Kansas City Chiefs
I bet these guys miss Dick Vermeil, and the glory days of Dante Hall. Still, this team added great talent, including top player Eric Berry, a guy that Tampa Bay was projected to snag. I like what they're doing, and KC fans are faithful to their team no matter what. Can
Matt Cassel
come through for the "Chefs," or can we expect another lackluster season?
29. Buffalo Bills
Think this team had a hard time finding someone who wanted to be their coach? Imagine how hard it's going to be for them to win this year. A lot of changes are occurring in this organization, so don't have great expectations. Of course, these power rankings are fairly inaccurate most years, so I could end up eating my words. But I doubt I will.
30. Cleveland Browns
Mike Holmgren should get this organization into great shape...soon. But until then, expect nothing new, although the addition of McCoy at QB to help them. They need a franchise guy after a couple of busts as of late. Their fans give a new meaning to "Hopelessly Devoted."
31. Detroit Lions
They are obviously undergoing a rebuilding process, and have added some great talent, especially in Suh.  I expect them to be a very solid team these next few years, but until then, keep those paper bags, boys. I believe the song "Sitting, Waiting, Wishing," by Jack Johnson is pretty appropriate for this situation.
32. St. Louis Rams
Playing in the Toilet Bowl, your St. Louis Rams! They obviously need Bradford to step in at QB, but it may not be a great idea. How many good guys have crumbled under the pressure of playing leader to a team that has been historically bad as of late? Unless they have some decent protection, count on this man being thrown around like a rag doll.
In other news...
NFL
ownership has been considering making a shift from 4 preseason games to 2. This would add two games to the regular season. I only see the good in this. Players are more prone to injury if they aren't playing at full speed....reducing the number of preseason games (which don't count for anything) would generate more revenue and be better all around.
Just for fun...
I have decided to make a mock playoff prediction (for who makes it) before the season starts. The top two teams receive the first round bye, and the bottom four in each group are in the Wild Card games.
AFC
1. Indianapolis Colts*
2. San Diego Chargers*
3. Baltimore Ravens
4. New York Jets
5. Houston Texans
6. Cincinnati Bengals
On the bubble: Miami Dolphins
NFC
1. Minnesota Vikings*
2. New Orleans Saints*
3. Dallas Cowboys
4. Green Bay Packers
5. New York Giants
6. Atlanta Falcons
On the bubble: Washington Redskins
Two Minute Warning
Well, those are my rankings and obviously premature predictions for this season in the NFL. (Training Camp hasn't started yet!) To those of you who are as pained as I am about this time of year, due to lack of sports (not knocking the MLB or FIFA - Go Rays, and don't forget the WC Final is on this Sunday), stay tuned. A lot can happen between now, the preseason, and the regular season.
Enjoy your week, and stay classy.