Fantasy Football Stars Falling Under the Radar in 2013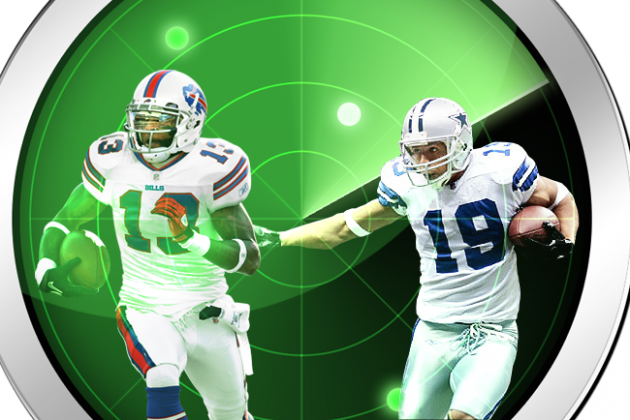 Fantasy football is all about "what have you done for me lately?" There are a lot of fantasy football stars who have an off year and then are forgotten about. These are all players that you have heard of, but they aren't getting any hype for the 2013 season when they should be.
All average draft position (ADP) information is from fantasyfootballcalculator.com.
Begin Slideshow

»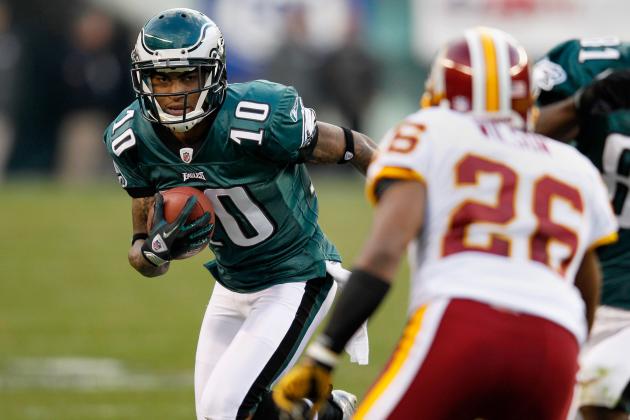 Rob Carr/Getty Images

DeSean Jackson was a hot commodity after he had back-to-back 1,000-yard seasons in 2009 and 2010. But after a 2012 season that made him miss five games, people have forgotten about him.
Jackson didn't even have a terrible season last year. If you average his stats over a 16-game season he would have had a career high in receptions and would have finished with another 1,000-yard season. The only part of Jackson's game that he struggled with was finding the end zone.
Looking ahead to 2013 there are reasons to be excited. The arrival of Chip Kelly should mean great things for Jackson. Back in February, Jackson said that Kelly would use him like he used DeAnthony Thomas at Oregon. Thomas was an explosive player at Oregon who made big plays on the ground and through the air.
Jackson is being selected near the end of Round 7 and the beginning of Round 8 in fantasy drafts right now. He is definitely worth a look that late in the draft.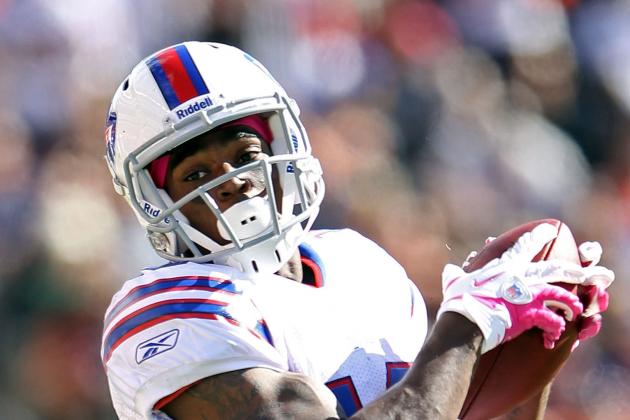 Andy Lyons/Getty Images

Over the last three seasons, Stevie Johnson has caught at least 75 passes and has had 1,000-yard seasons. Last season, Johnson finished 18th in PPR scoring and 21st in standard leagues. Even with those encouraging numbers, he's being selected in the mid-30s for wide receivers.
It's okay to be a little skeptical of Johnson for 2013. The quarterback situation is unknown, there's a new coaching staff in place and there's just a general amount of uncertainty.
Even with all of those caution flags, Johnson is still somebody I wouldn't mind having on my team. He has had consistent play under Ryan Fitzpatrick and should continue to produce at a high level in 2013.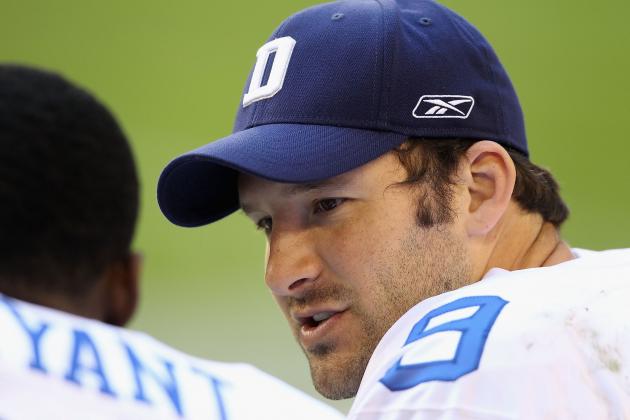 Christian Petersen/Getty Images

Tony Romo is always underappreciated. He has been a top-eight fantasy QB three of the past four years and no one seems to notice. Last season he threw for over 4,900 yards and had 28 touchdowns.
Think about the playmakers that surround Romo. He has talented receivers in Dez Bryant and Miles Austin and he has one of the best tight ends in football with Jason Witten. He has too much talent around him to not put up great numbers.
Romo is currently the 12th quarterback coming off of draft boards and isn't going until Round 8. If you can stay patient enough to hold off on a quarterback until then, you can get a potential top-eight quarterback at a great discount.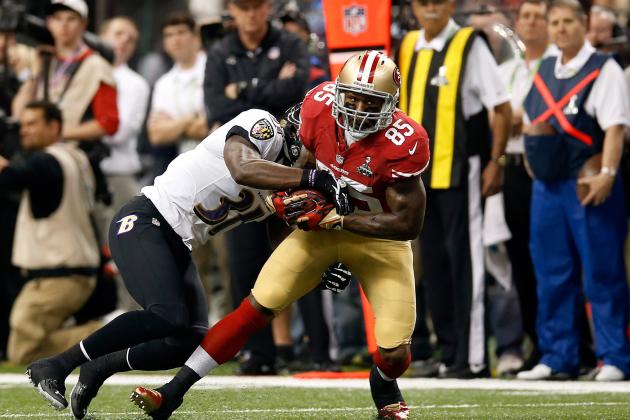 Chris Graythen/Getty Images

If you owned Vernon Davis last season, then you probably vowed never to draft him again. He was projected to be a top-five tight end, but instead he finished with 41 receptions and 548 yards. Even that doesn't tell the whole story.
After Week 5, Davis only had one game above 40 yards in the regular season. It was also the only game after Week 5 where he scored a touchdown. From Week 12 to Week 17, Davis had a combined six receptions for 61 yards. Those are numbers fantasy owners expect in a single game, not in a six-game stretch.
Despite all of the negatives, there's reason for hope in 2013. In the playoffs, Davis and Colin Kaepernick started to connect more often. He finished the postseason with back-to-back 100-yard games and finally showed us he was the player we expected him to be.
With Michael Crabtree out for a while, Davis is a familiar target for Kaepernick this season. Davis has great upside and he can usually be selected at a cheap price in fantasy drafts.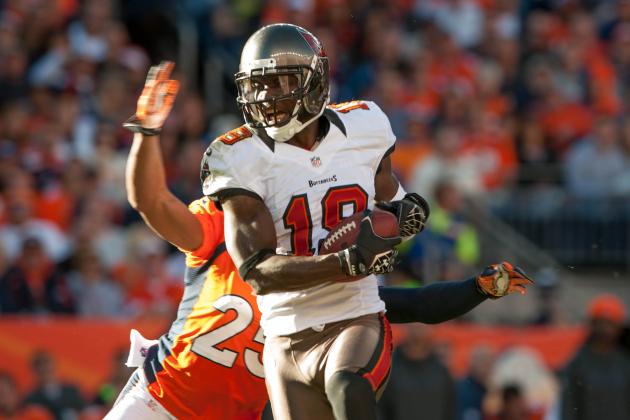 Dustin Bradford/Getty Images

In 2012, Mike Williams was a top-20 receiver in standard scoring leagues. He finished just four yards shy of 1,000 yards and caught nine touchdowns. After a disappointing 2011 season, it was nice to see Williams have success like he did in his rookie year.
In 2013 drafts Williams isn't getting the type of recognition he deserves. After finishing in the top 20, Williams isn't even being selected in the top 40 receivers. He's an absolute steal at the end of the ninth round, where he's typically being drafted.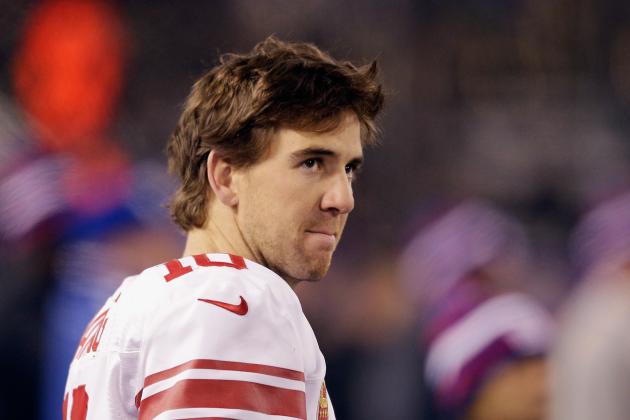 Rob Carr/Getty Images

Eli Manning is hard to trust these days. After throwing for nearly 5,000 yards in 2011, he had a disappointing performance in 2012. His 3,948 yards was his lowest total since 2008.
Part of Manning's problem last season was the often-injured Hakeem Nicks. If Nicks is healthy this season and Victor Cruz can continue to contribute, Manning can put up another campaign like he did in 2011.
Right now Manning would be a risk as a starting quarterback in fantasy, but his upside is extremely high.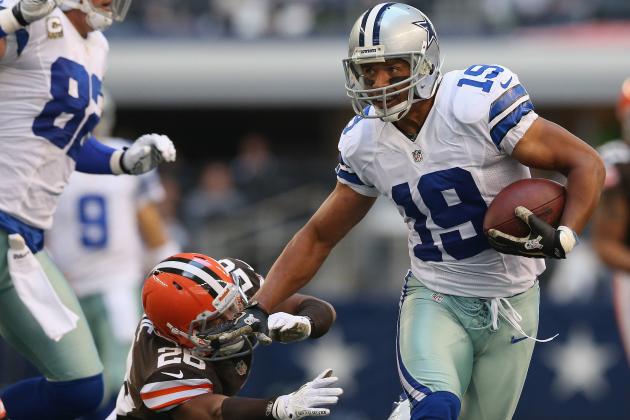 Ronald Martinez/Getty Images

Miles Austin almost had a 1,000-yard season in 2012, but he's getting next to no attention for this upcoming year. Obviously Dez Bryant is the big name in the Cowboys receiving corps, but Austin isn't somebody to ignore.
In 2009 and 2010 Austin had back-to-back 1,000-yard seasons and had 18 total touchdowns. We know what kind of player Austin is and he's in a great situation in Dallas to succeed.
Right now Austin is falling into Round 8 and he could easily end up being a WR2 or WR3 this year.