10 Best Keeper Prospects for Your Fantasy Football Team in 2013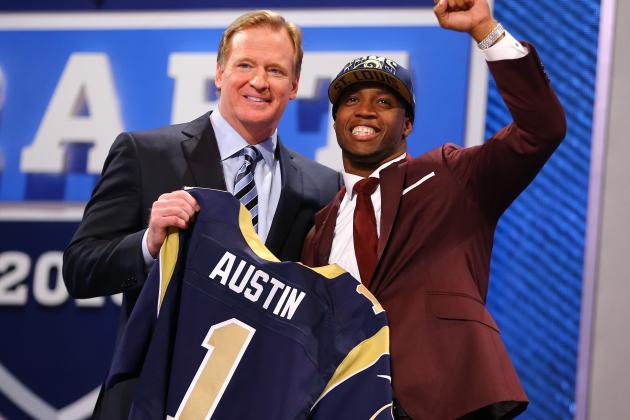 Al Bello/Getty Images

We are now two weeks removed from the NFL draft, but the football fix we have inside us will still not subside. So, why don't we keep talking about these future prospects and see which has the best keeper-league appeal in fantasy leagues.
The recently completed draft was very meat and potatoes with not a lot of sizzle. While linemen were the center of attention during the draft, this column will be about the skill-position players who can help our fantasy squads down the line.
What you will see here is a list of players who possess the most upside in keeper leagues. So, counting down from 10 to one, here are your top 10 keeper-league prospects.
Begin Slideshow

»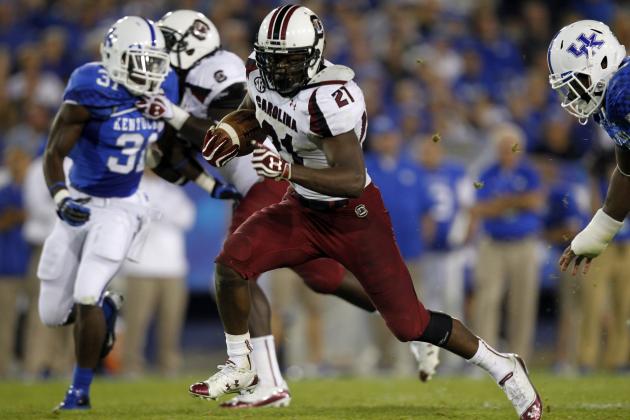 John Sommers II/Getty Images

There may be no running back entering the league with more skill and upside than Lattimore.
Lattimore, though, is coming back from a very serious knee injury and the 49ers likely used their fourth-round pick on Lattimore for him to build up his strength and have him be part of their future (think 2014) plans. With the 49ers also having Frank Gore, Kendall Hunter and LaMichael James on the roster, they will take their time with developing Lattimore.
So, if you plan on taking Lattimore in your drafts, do so with the realization that he may skip the season and that his real value won't come until next year.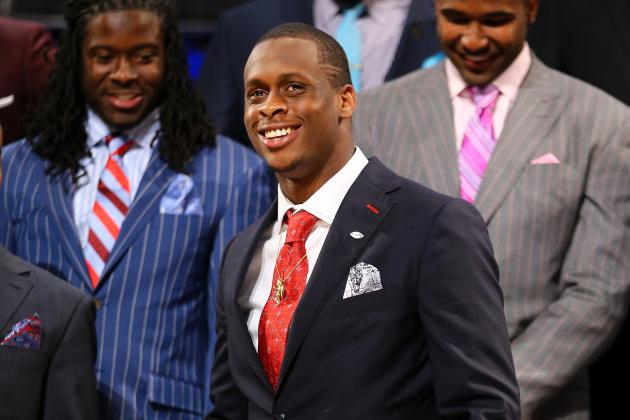 Al Bello/Getty Images

Hesitantly, Smith makes this list despite all the negative attention he received during the draft.
While you can question Smith's drive and willingness to put in the work, the one thing you can't deny is that Smith possesses some big-time talent.
In a league that values big-bodied quarterbacks who can be effective at both passing and running with the ball, Smith has the requisite skills to excel in these capacities.
While the Jets are a team in turmoil, Smith was drafted for a reason. With the team not that high on Mark Sanchez, eventually Smith will be given his chance. He's worth the flier late in keeper-league drafts.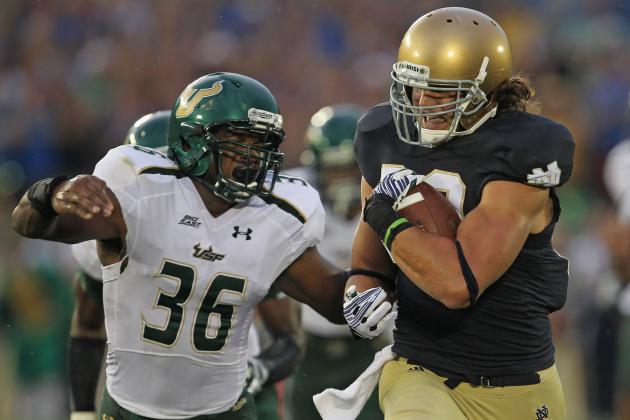 Jonathan Daniel/Getty Images

Although, technically, Jermaine Gresham is still ahead of Eifert on the Bengals' tight end depth chart, The Bengals did not use their first-round pick on Eifert for him to sit and strictly back up Gresham.
Chances are the Bengals are going to open their playbook and use more two-tight end sets while opening the middle of the field for Andy Dalton. With superstar receiver A.J. Green drawing attention on the outside, Eifert should see plenty of targets in the middle of the field while also being a great red-zone threat.
Considering, though, that he still has to contend for targets with Gresham, Eifert's value is still stronger in keeper or dynasty leagues.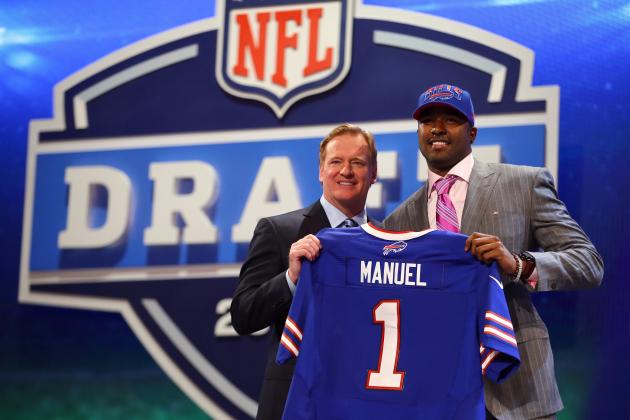 Al Bello/Getty Images

Manuel is your classic case of a player who holds significantly more value in keeper or dynasty leagues than in standard leagues.
Manuel practically has zero value in standard leagues, but in keeper leagues, he can become a very hot commodity.
It may take some time for Manuel to get down the nuances of the game, but Manuel is a strong-bodied QB who has good athleticism and an above-average arm. Eventually the Bills will give him the keys to the car and Manuel, in due time, can make an impact in this league.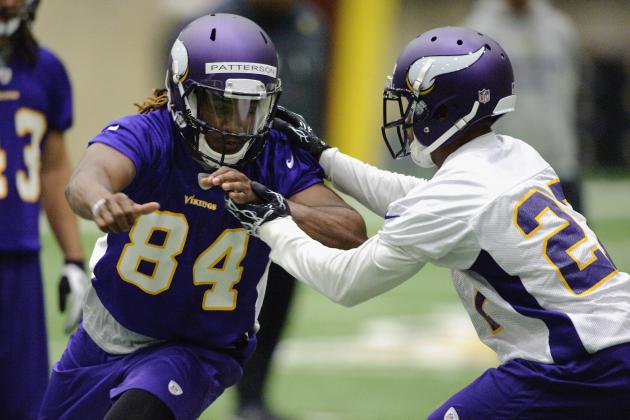 Hannah Foslien/Getty Images

When you talk about raw and exciting athletes, they don't come any rawer or exciting than Patterson.
Patterson has the size, speed and skills to make an impact in this league; it just may take some time for him to develop in Minnesota. With the Vikings still a work in progress on offense (outside of when Christian Ponder hands the ball off to Adrian Peterson), Patterson will need some time to develop.
When drafting, think long-term with Patterson. The talent and upside is there, and eventually Patterson has the tools to succeed in the NFL.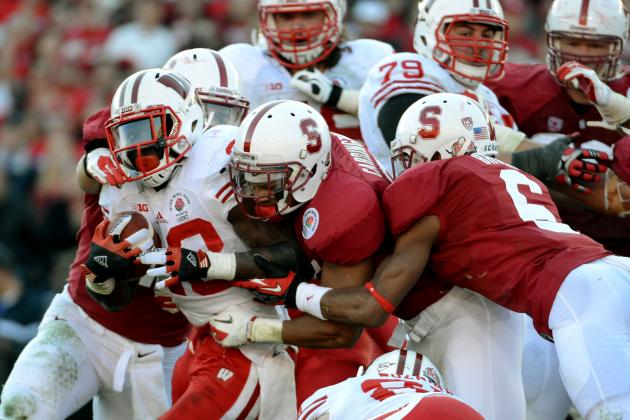 Harry How/Getty Images

The Broncos have many weapons on offense, and the addition of Ball will only make Denver that more potent.
Ball is a great north-south runner, and with the Broncos spending another early-round pick on a running back, you know he'll see plenty of snaps.
Ball is another player who should have little trouble adjusting to the NFL. Ball was a TD-scoring machine in college, and he'll team with Ronnie Hillman to give the Broncos a great, young one-two punch at running back.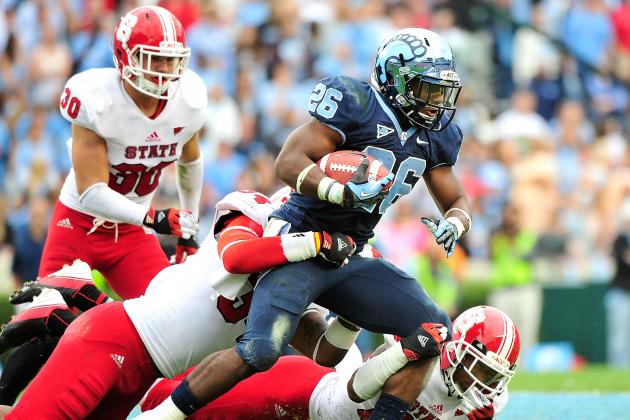 Grant Halverson/Getty Images

While incumbent Bengals running back BenJarvus Green-Ellis has the inside track to remain the starter, the Bengals didn't draft Bernard in the second round to have him sit on the sidelines this year.
Bernard is a home run threat at running back, and his upside will ultimately force the Bengals to feed him a healthy amount of carries.
Bernard will likely get a few carries early on in the season, but by midseason expect him to become the more trusted back.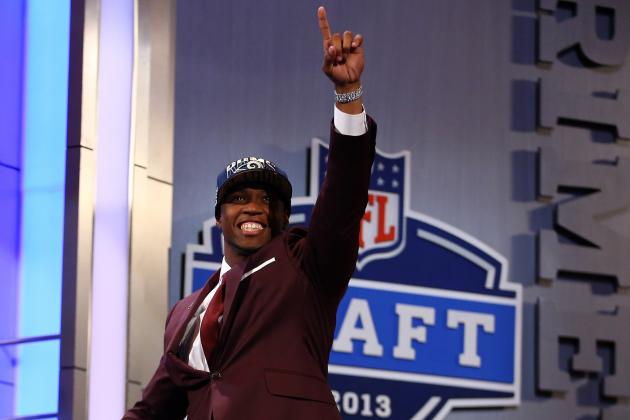 Al Bello/Getty Images

With the Rams moving up in the draft to acquire the services of Austin, you know he will be put to good use right away in the Rams' offense.
The speedy and diminutive possession receiver is simply a playmaker. He can be used in multiple sets, and with the Rams losing Danny Amendola in the offseason, Austin will be in line for plenty of targets from Rams quarterback Sam Bradford.
Whether it's standard or keeper leagues, Austin is must-have rookie.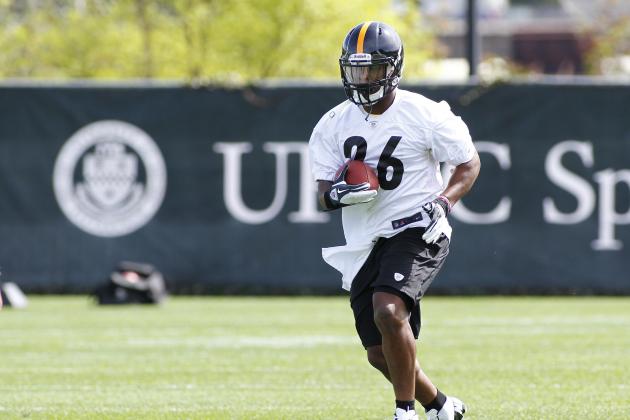 Justin K. Aller/Getty Images

Last year, the Steelers' running game was a mess, as they rotated oft-injured and under-performing running backs in Rashard Mendenhall, Jonathan Dwyer and Isaac Redman almost on a weekly basis.
Well, Mendenhall is now in Arizona and with Redman and Dwyer proving to be nothing special, the selection of Bell in the second round makes it seem clear that the Steelers want to go in a different direction at running back.
Bell should get the majority of touches in Pittsburgh this season. If by some chance he doesn't, he will eventually, and he should make for an outstanding pick in keeper leagues.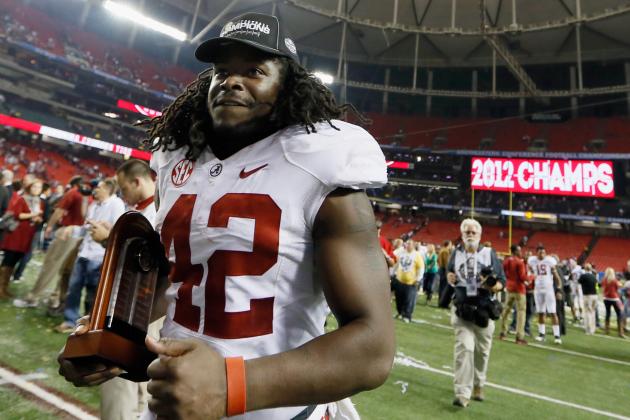 Kevin C. Cox/Getty Images

Lacy's value would have been even higher if not for the fact that Packers drafted another intriguing running back prospect in Johnathan Franklin in the fourth round.
However, Lacy has the more polished pedigree and skill set to be the running back that gets more run in Green Bay this year. Coming from Alabama, Lacy is used to the spotlight, and he should have a seamless transition adjusting to the pro game.
Lacy is worth a pick in the middle rounds of drafts. If you plan to make Lacy a keeper, it would behoove you to handcuff him with Franklin for good measure.