Report Card Grades for Oakland Raiders' Undrafted Free Agent Signings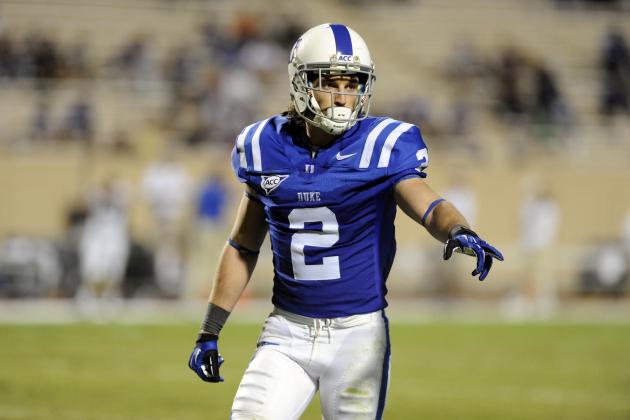 Liz Condo-USA TODAY Sports

At the conclusion of the 2013 NFL draft, the Oakland Raiders joined in with every other team across the league in a frenzy to sign their most desired undrafted free agents.
As any general manager will tell you, there is plenty of value to be had in the undrafted free agency period the follows the draft itself. Just last season, the Raiders found an immediate impact player in WR Rod Streater out of Temple.
Thus far, the Raiders have signed 14 undrafted free agents most of which come on the offensive side of the ball.
Here are report card grades for each of the Oakland Raiders' 14 undrafted free agent signings.
Begin Slideshow

»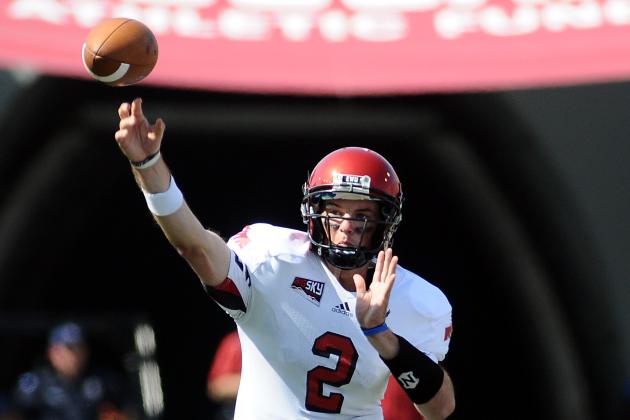 James Snook-USA TODAY Sports

Grade: C
In 21 starts (12-9 record) at SMU, Kyle Padron transferred and played his senior season at Eastern Washington. In which, he threw for 2,491 yards, 17 touchdowns and seven interceptions.
Signing quarterbacks after the draft is a common move, but given the Raiders' current situation at the position, Padron will largely be considered as an extra "camp arm." Should he become anything more, of course, the team would more than welcome it.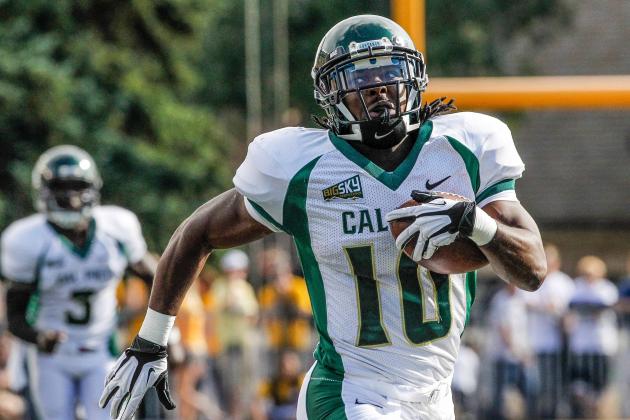 Troy Babbitt-USA TODAY Sports

Grade: B
Deonte Williams may not have competed against the highest levels of competition at Cal Poly, but the production is certainly there. In his senior season alone, Williams rushed for 1,547 yards and 12 touchdowns.
Every year, or so it seems, we see teams find under-the-radar talent at the running back position in either the later rounds or undrafted free agency. As such, adding players at the position can never hurt, and Williams could be a valuable addition if only for depth purposes moving forward.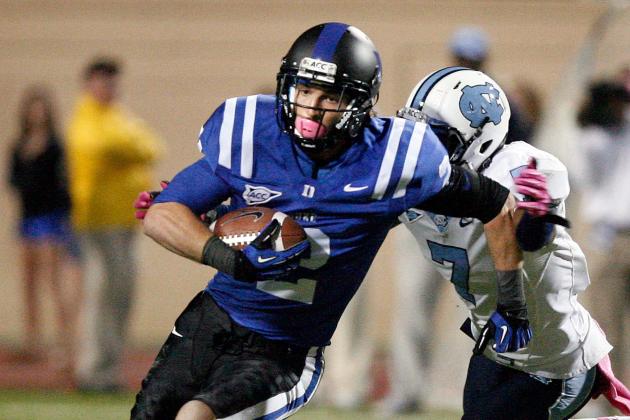 Mark Dolejs-USA TODAY Sports

Grade: B+
Many have compared Duke WR Conner Vernon to Broncos WR Wes Welker. Doing so, of course, is not to say that equal production is expected, but the players' molds are in fact quite similar.
Quicker than he is fast, Vernon's measurable and statistics project him as a slot receiver at the next level. In his senior season alone, Vernon amassed an impressive 85 receptions for 1,074 and eight touchdowns.
At a position that is wide open for competition on the Raiders' roster, Conner Vernon could have a good chance to make the team out of camp.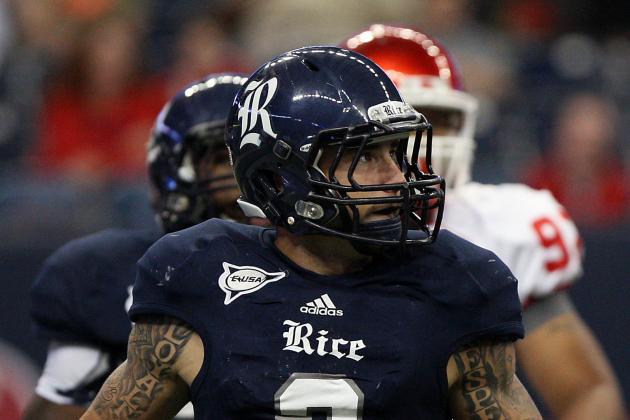 Troy Taormina-USA TODAY Sports

Grade: B-
After transferring from Michigan to Rice, Sam McGuffie made the transition from running back to receiver as well. As a senior, he caught 54 passes for a total of 603 yards and five touchdowns.
With the kind of speed (4.36 40-yard dash) that would have made him a virtual certainty to become a Raider under their previous regime as well, he has the potential to contribute on both offense and special teams.
Still new to his position but possessing some rare physical skills, expect Sam McGuffie to be a practice squad candidate coming out of training camp.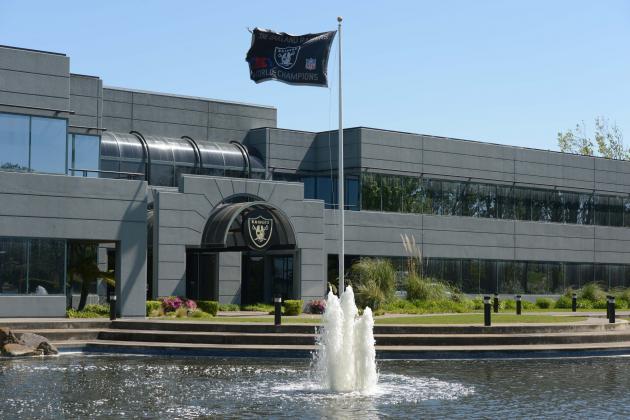 USA TODAY Sports

Grade: C
Brian Leonhardt played four seasons at Division II Bemidji State. As a senior, he caught 25 passes for 343 yards and three touchdowns.
Still developing as a pass-catcher, Leonhardt is more known for his in-line blocking ability. Already with several athletes at the position, a solid blocker may be what the Raiders need more than anything.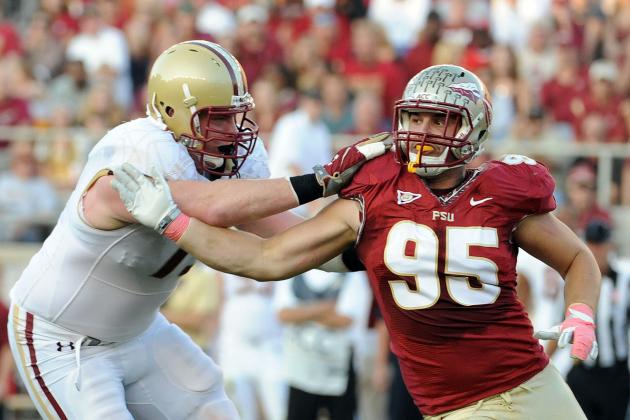 Melina Vastola-USA TODAY Sports

Grade: B
Playing both the left and right tackle positions in his junior and senior seasons respectively, John Wetzel displayed impressive strength as a run-blocker. He is a great fit in an offense that will feature a power running game.
Wetzel does struggle with speed on the edge, so that could make him an interesting candidate to make the move to guard. Even if he doesn't make the 53-man roster, we can expect Wetzel to be a practice squad candidate coming out of training camp.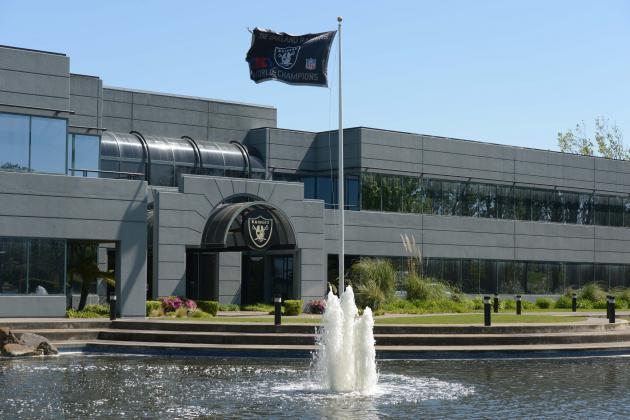 USA TODAY Sports

Grade: C+
Youngstown State OG Lamar Mady is another of the Raiders' undrafted free agents coming from a small school who possesses the physical ability for his production to translate well to the next level.
Mady has both the size and athleticism to compete as an interior offensive lineman. Entering the league as an undrafted free agent, he will be afforded the time to add strength to his frame if necessary and thus projects as another practice squad candidate at the very least for the Raiders.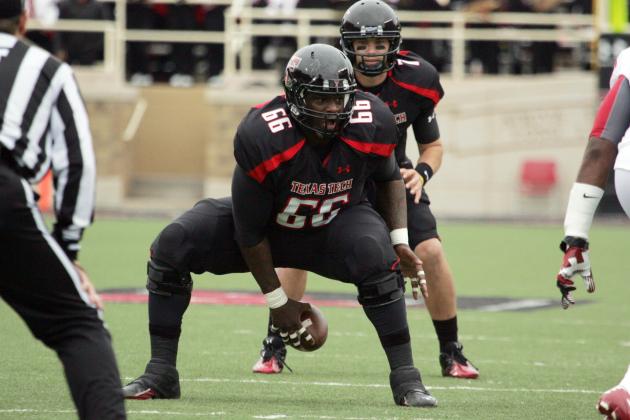 Michael C. Johnson-USA TODAY Sports

Grade: C
Texas Tech C Deveric Gallington has plenty of experience, having made 38 consecutive starts to close out his college career.
At 6'3" and 315 pounds, Gallington has the size and strength necessary to have success at the next level. His versatility to play any of the three interior line positions gives him a number of ways in which he can make the roster or practice squad.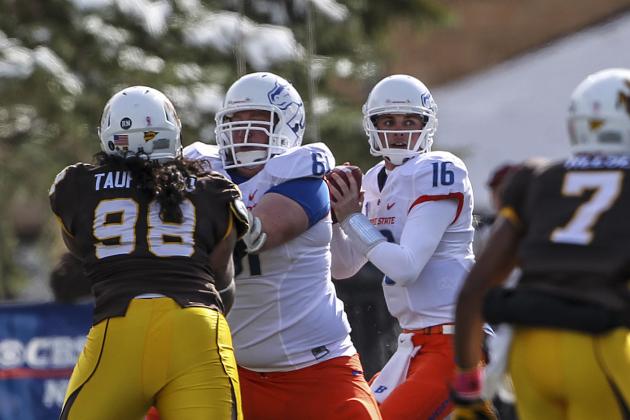 Troy Babbitt-USA TODAY Sports

Grade: C
Wyoming DT Kurt Taufa'asau didn't produce much at the college level, but he certainly earned his signing with the Raiders based off his raw athletic skills.
At 6'2" and 296 pounds, Taufa'asau is extremely quick for his size. While he is another player that projects as a practice squad candidate, time in that role could help him transition to the NFL game.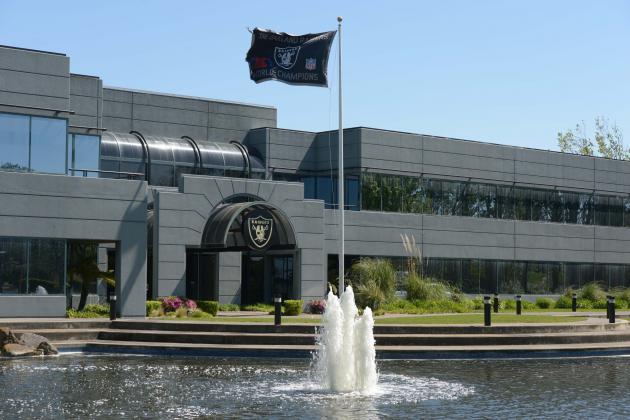 USA TODAY Sports

Grade: B-
Billy Boyko put up a team-leading 104 tackles in his senior season at Lehigh.
At the inside linebacker position, the Raiders still do not have much depth beyond their starting lineup. While Boyko would initially be thought of as a long shot to make the 53-man roster out of training camp, his position could allow him to do so for both depth and special teams purposes.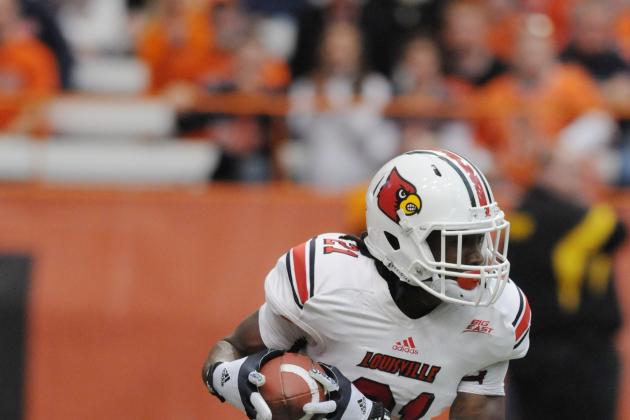 Mark Konezny-USA TODAY Sports

Grade: A-
Louisville CB Adrian Bushell might be one of the undrafted free agent steals for the Raiders this offseason.
Still relatively new to the cornerback position, Bushell's ceiling is quite high. While he may be slightly undersized at 5'9", he has the coverage ability, ball skills and tackling to be successful in the NFL.
At what has been considered one of the team's weakest positions throughout the offseason, Bushell could be one of a few undrafted candidates to make the Raiders' 53-man roster right out of training camp.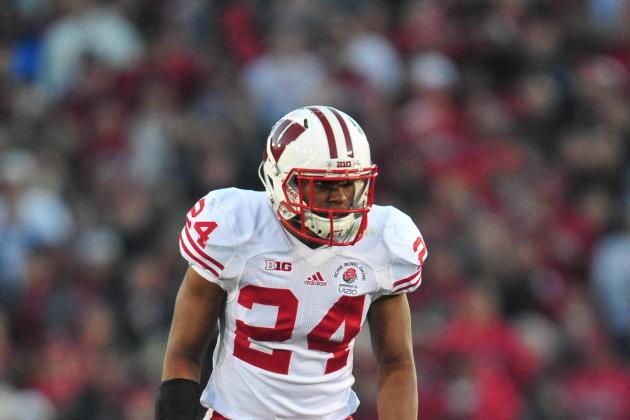 Gary A. Vasquez-USA TODAY Sports

Grade: B-
Wisconsin FS Shelton Johnson adds depth to what became one of the Raiders' weakest positions after the offseason release of Michael Huff.
A down senior season may have been the reason for Johnson's lowered draft stock, but an all-around solid junior campaign shows the athletic and football ability is surely there.
The lack of depth at the position will give him a chance to make the team, but at the very least, Johnson will be a practice squad candidate coming out of camp.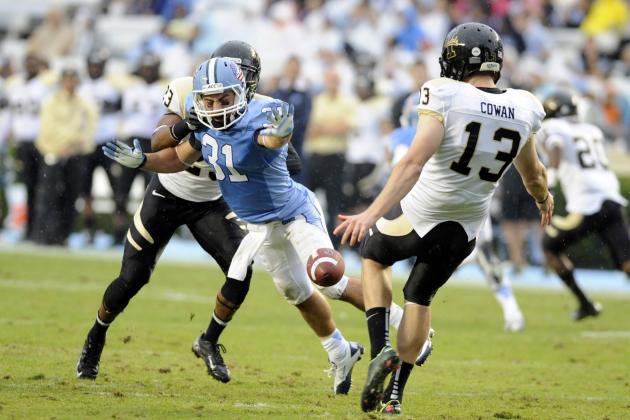 Liz Condo-USA TODAY Sports

Grade: C-
With Shane Lechler leaving for Houston through free agency, it makes sense for the Raiders to bring in a punter for competition purposes. In Bobby Cowan, they get a player who averaged 44.7 yards per punt throughout his career at Idaho.
It is expected that Marquette King will emerge with the starting job, especially considering the Raiders virtually stashed him on injured reserve for the 2012 season. However, there is certainly nothing wrong with competition on a young rebuilding team, even at the specialist positions.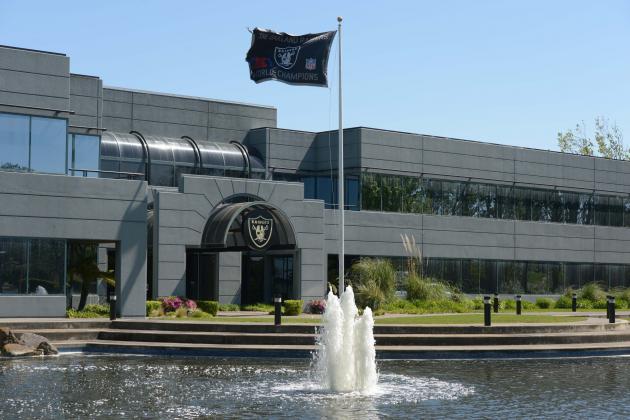 USA TODAY Sports

Grade: C-
With Jon Condo on the roster, it is unlikely that the signing of Adam Steiner is anything more than an extra body at the position in camp.
At the same time, last season's opening game shows just how valuable it can be to have another long snapper ready to go should the starter not be available.