NFL Teams on Upset Alert for Week 11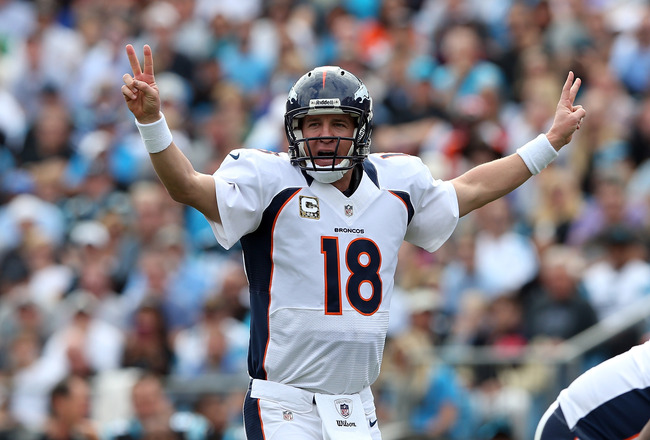 Streeter Lecka/Getty Images
Week 11 offers plenty of opportunities for NFL teams to redefine who they are going to be for the rest of the season. The AFC is wide open for any team with a pulse, and the NFC has plenty of great teams in the hunt.
Last week, the "Upset Alert" went 2.5-of-3. The Atlanta Falcons and the Detroit Lions lost to their underdog opponents, and the San Francisco 49ers tied with the St. Louis Rams.
Remember the guidelines for "Upset Alert" we laid out last week: "Underdogs" are determined by Vegas odds; putting a team on "Upset Alert" is not picking them to lose (it's just putting them on notice); potential "Upset Alert" teams are based on matchups, trends and team-specific scenarios.
So which teams should be worried in Week 11?
Dallas Cowboys (vs. Cleveland Browns)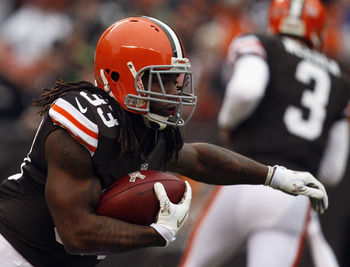 Matt Sullivan/Getty Images
The Dallas Cowboys have gotten a bit of a "lucky" break this year. Just as they start to head into a tailspin, the Philadelphia Eagles show up and prove what real dysfunction looks like.
Now, with an easy win against the hapless Cleveland Browns to follow, the Cowboys can start to talk playoffs instead of hot seats, right?
Not so fast, my friends.
While the Cowboys pass defense has improved with the addition of Brandon Carr and (at times) Morris Claiborne, the rushing defense still has had some issues bottling up players and tackling them even when the scheme is sound.
Add Trent Richardson to that equation, and it's like Pop Rocks in Diet Coke—something's going to explode; it's just a matter of when and how big it's going to be.
If Richardson, who is dinged up, goes off like he is capable, the Browns could easily send the Cowboys right back into their 2012 doldrums.
Denver Broncos (vs. San Diego Chargers)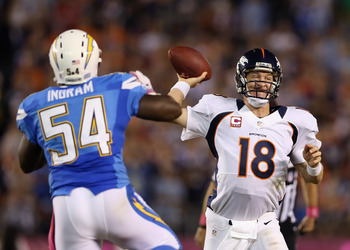 Jeff Gross/Getty Images
This is the second time the Broncos and Chargers have faced off this season. In Week 6, Denver won 35-24 on the back of Peyton Manning (24-of-30, 309 yards, three TDs and one INT) and a terrific pass defense that picked off Philip Rivers four times.
The interesting part of that game, however, was the Chargers' 24-0 lead at halftime. They weren't just beating the Broncos, they were demoralizing them.
Manning and Co. had the will to come back and win that game, but what does it say about Norv Turner? It says that everything he said at halftime must have been the exact wrong thing—both emotionally and strategically.
If the Chargers (1-2 since their last meeting) have learned anything and want their season to finish as strong as it started, they'll need to pinpoint what went wrong at halftime in Week 6. If the team that was beating the Broncos 24-0 shows up, this could be an easy victory.
Green Bay Packers (at Detroit Lions)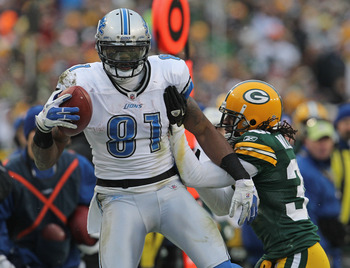 Jonathan Daniel/Getty Images
The trends don't exactly favor the Detroit Lions here, who are 1-11 against the Packers in their last 12 meetings. However, like every other opponent the Lions face, the question Green Bay has to answer is: Who is going to cover Calvin Johnson?
The Lions' top-ranked passing offense is meeting the Packers' 20th-ranked passing defense. While many are going to focus on Aaron Rodgers and his high-octane attack, they often forget that the Lions boast a top-10 defense as well.
Now, I'm still picking the Packers to win this game. They are rolling and should be able to keep their composure against the Lions' "cardiac cats" routine at the end of games.
However, if the Packers can't find a way to shut down the Lions scoring, or if Matthew Stafford finds his rhythm at the right time, the Packers could get upset in Detroit.
Consider yourselves alerted.
Michael Schottey is the NFL National Lead Writer for Bleacher Report and an award-winning member of the Pro Football Writers of America. Find more of his stuff alongside other great writers at "The Go Route."
Keep Reading