Redrafting Seattle Seahawks' Entire 2012 Draft After First Half of NFL Season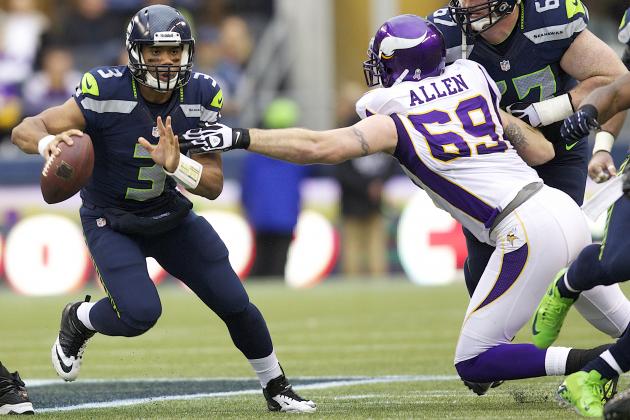 Stephen Brashear/Getty Images

The Seattle Seahawks' 2012 NFL draft was so bad that the only team to have a worse weekend was the Oakland Raiders. It was upgraded to a "D" simply because they made a pair of trades to pick up extra draft picks to waste on other players.
Bruce Irvin was the worst first-round pick in recent memory and Russell Wilson was the absolute worst pick of the draft.
Stop me at any time when these comments have sufficiently jogged your memory of what many of the analysts were saying at the end of April.
There are reasons why some analysts share their opinions in the media instead of with NFL head coaches and general managers, and an even better reason why Pete Carroll and John Schneider don't care what anyone else says about their decisions.
I provided live coverage of the draft for the NFC West, offering grades and analysis for every pick. I was just a bit more appreciative of the draft picks than the average analyst.
Now that the Seahawks have started the second half of the 2012 season, it is time to revisit the grades and selections for every draft pick. I'll also offer a hindsight selection for each pick.
Begin Slideshow

»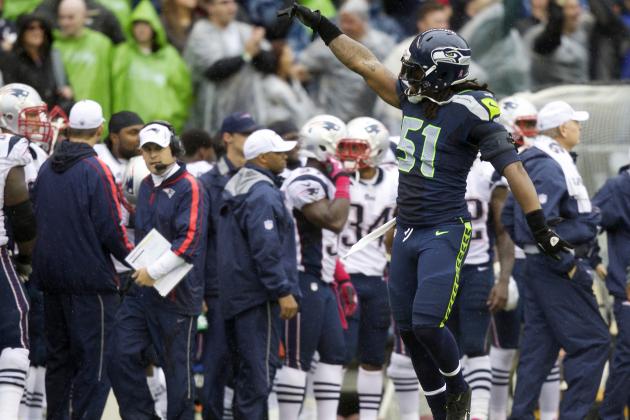 Stephen Brashear/Getty Images

Selection: Bruce Irvin, DE
Redraft: Bruce Irvin, DE
Original Grade: B+
Updated Grade: A (encompasses trade and pick)
Seahawks general manager John Schneider said their draft would have been a failure had they not secured the two players at the top of their board. Irvin was the first.
Seattle made a gutsy move and traded back three spots, putting the player they wanted at risk. In return, they received the Philadelphia Eagles' picks in Round 4 and Round 6.
It is very tempting to slide Chandler Jones into this pick. He's having an amazing season with the New England Patriots, but he's not the type of player Seattle wanted as a pass-rushing defensive end.
The Seahawks wanted speed and that is what they got in Irvin.
Jones' 40-time was 4.87, significantly slower than Irvin's 4.50.
The trade shouldn't be ignored, as moving back provided the Seahawks with an important draft selection.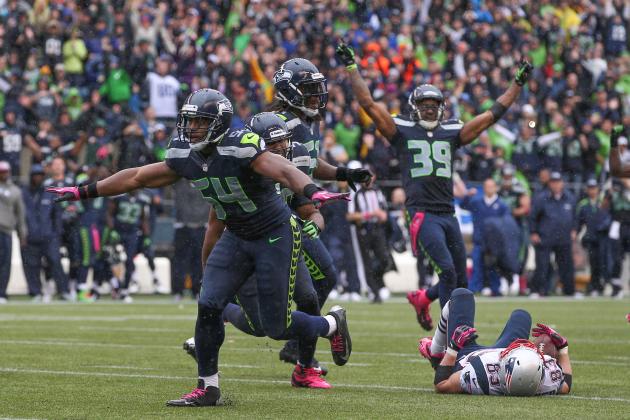 Otto Greule Jr/Getty Images

Selection: Bobby Wagner
Redraft: Bobby Wagner
Original Grade: A-
Updated Grade: A
Seattle added a fifth- and a seventh-round pick to move down four draft spots. I had them selecting Mychal Kendricks, Bobby Wagner or Lavonte David with their original second-round pick, in that order.
The Philadelphia Eagles took Kendricks off the board, so the question becomes if Wagner and the extra picks are worth more than Kendricks.
There was little doubt the Eagles were going to take a linebacker and Kendricks was likely going to be their selection. Seattle apparently wanted Wagner to fill the middle of their linebacking corps.
Wagner is filling the inside linebacker role quite well. Kendricks is also having a decent season on the outside while David is putting together a great rookie year.
Wagner was the right pick for Seattle. They filled their two biggest needs in the first two rounds with the best combination of players.
Wagner is also being coveted on other teams' redraft lists.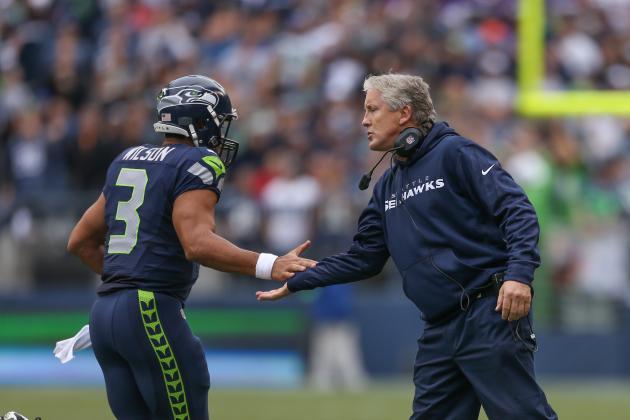 Otto Greule Jr/Getty Images

Selection: Russell Wilson
Redraft: Russell Wilson
Original Grade: B
Updated Grade: A+
The Seattle Seahawks went and signed the Peyton Manning consolation prize in free agency. Then they had the audacity to waste a third-round pick on another quarterback.
Worse yet, they drafted a player that is too short to succeed in the NFL.
That Coach Carroll...he's crazy. Turns out he's crazy like a fox.
Wilson is the other player the Seahawks felt they had to draft last April. He's showing the doubters and the NFL what Carroll and Schneider saw in his ability to overcome the height concerns.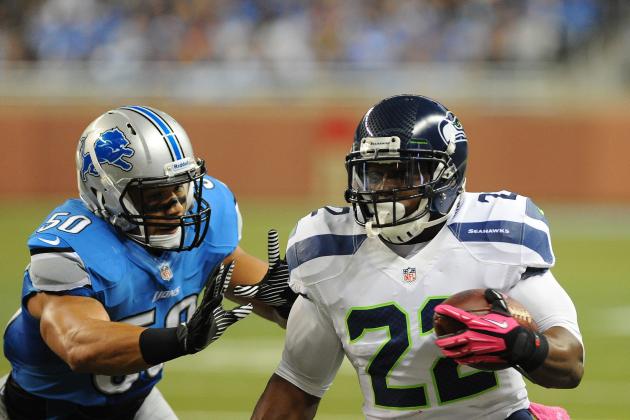 Al Messerschmidt/Getty Images

Selection: Robert Turbin
Redraft: Robert Turbin
Original Grade: A-
Updated Grade: A-
The part of the Turbin pick I liked the best is that the Seahawks acquired a player who is a bit different than Marshawn Lynch, but can step in and replace their offensive star without changing the offense.
Turbin is showing he has the skills to develop into a quality running back in the NFL. It is hard to take issue with this selection.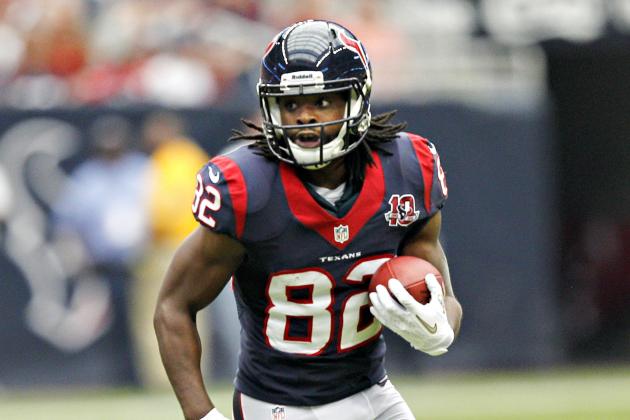 Bob Levey/Getty Images

Selection: Jaye Howard
Redraft: Keshawn Martin
Original Grade: B+
Updated Grade: B
I'm reluctant to stick with Howard. He has shown enough promise to make a case for being part of the Seahawks' future at defensive tackle, but is being outplayed by a later draft pick.
I'd like to drop a wide receiver into this slot, but the pickings were slim at this point. Juron Criner is tempting, but I'm not convinced he'll turn into a quality starter. Nick Toon is another possibility.
I opted for Martin as he's providing depth for a good Houston Texans receiving corps. There is a possibility he could become a solid contributor.
It was a stretch to make this adjustment, though. It is a bad idea to second-guess the Seahawks' front office.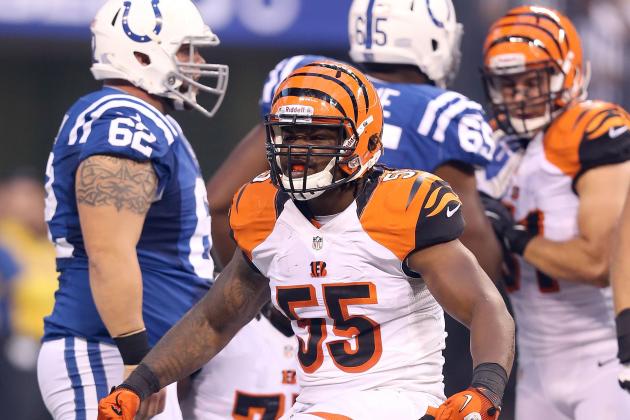 Andy Lyons/Getty Images

Selection: Korey Toomer
Redraft: Vontaze Burfict
Original Grade: B-
Updated Grade: C-
The selection of Toomer was a bit of a head-scratcher, but one that wasn't out of line with his fifth- to sixth-round draft grade. He was a fast prospect that showed will in his "local product" workout with the Seahawks.
He was underwhelming in camp and failed to make the roster. He was on the practice squad, but was injured. He's now on the practice squad/injured list.
Burfict made a meteoric fall from grace over the tail end of the 2011 college season and fell out of the draft. The concerns were many and varied, but it was surprising that no team took the gamble with a late pick.
Burfict has dedicated himself to his craft and is becoming a quality starter. Perhaps he should be listed as a seventh-round option, but his production still offers great value in the fifth round.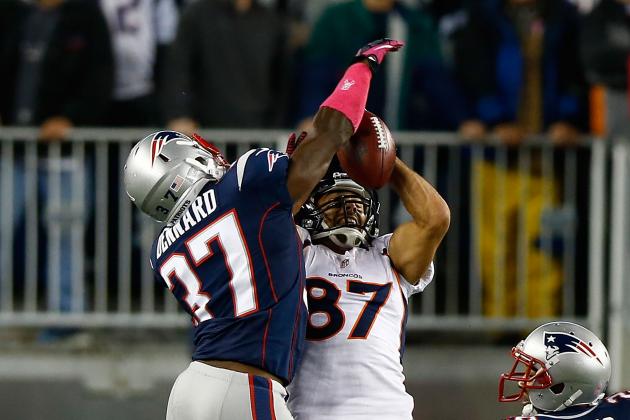 Jared Wickerham/Getty Images

Selection: Jeremy Lane
Redraft: Alfonzo Dennard
Original Grade: B
Updated Grade: C
Lane is making contributions on special teams, but hasn't made an impact on defense. Dennard, on the other hand, has been excellent for the New England Patriots as a seventh-round draft pick.
He missed several weeks with a hamstring injury, but has shown he has all the talent that made him a first-round prospect before his off-field issues surfaced.
Dennard would be an excellent addition to the defense and would have put Marcus Trufant's roster position in jeopardy.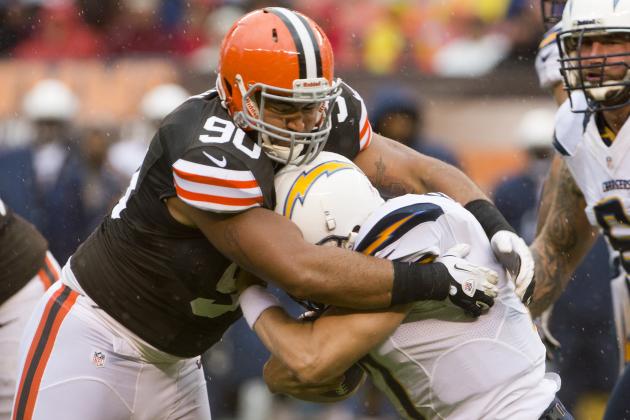 Jason Miller/Getty Images

Selection: Winston Guy
Redraft: Billy Winn, DT
Original Grade: B
Updated Grade: B-
Guy is a promising young player, but when he was drafted, I felt he was redundant with Jeron Johnson on the roster. Guy has had limited playing time and hasn't made an impact.
Winn was projected as a third-round selection and is making a solid impact on the Cleveland Browns' roster. He only has 13 tackles in nine starts, but shows solid promise.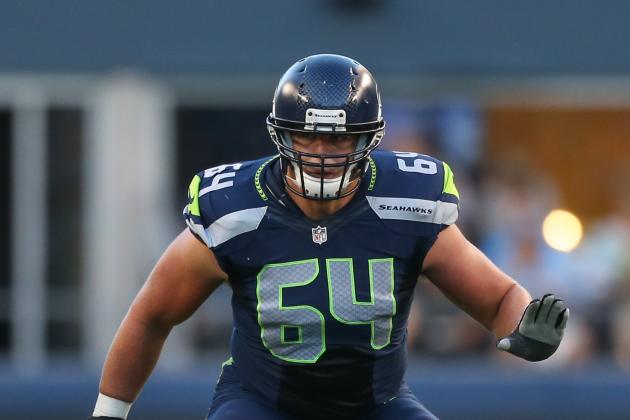 Otto Greule Jr/Getty Images

Selection: J.R. Sweezy
Redraft: J.R. Sweezy
Original Grade: D
Updated Grade: A-
I was skeptical of this pick, mostly because I was surprised to see them pass on David Molk, a player that could have provided competition as a backup center and guard.
It is hard to be unhappy with the selection of Sweezy, though. While he isn't ready to be a starter, he shows potential once he learns how to read defensive fronts and stunts.
Sweezy was a liability in Week 1. With Moffitt being hurt at the end of preseason, I questioned the decision to part ways with Deuce Lutui, who would have provided much better protection.
The Seahawks have some good depth at guard, which has been important with the injuries at the position.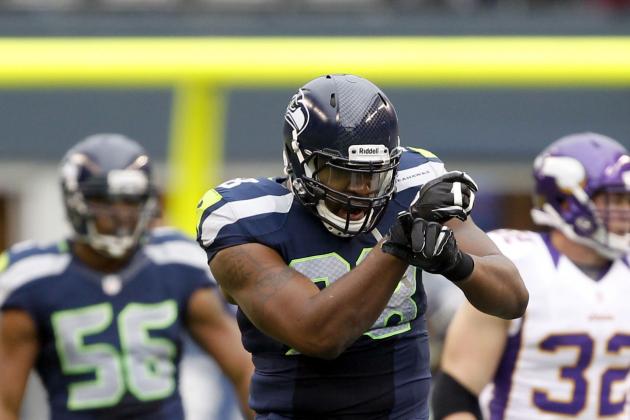 Joe Nicholson-US PRESSWIRE
Greg Scruggs doing his Gangnam-style sack dance.
Selection: Greg Scruggs
Redraft: Greg Scruggs
Original Grade: C-
Updated Grade: B+
Scruggs was originally being discussed as a defensive end. It seemed like an odd selection.
Carroll and Gus Bradley had something else in mind for Scruggs, though, and he's played very well as a pass-rushing defensive tackle.
Scruggs only has four tackles on the season, but two of them have been sacks.
Darin Pike is a writer for Bleacher Report's Breaking News Team and a Featured Columnist covering the NFL and the Seattle Seahawks.