A Hater's Guide to NFL Rookies: Why Each Notable Name Still Has a Shot To Fail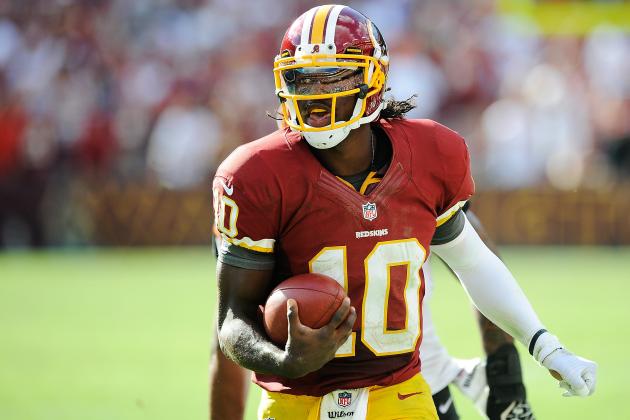 Patrick McDermott/Getty Images

Chandler Jones and Robert Griffin III have made bright starts to their NFL careers, and Andrew Luck is providing ample evidence that he can replace Peyton Manning. However, the hype has to end at some point, and now is as good a time as any to mention why each top rookie still has a chance to fail.
The following list includes 10 prominent rookies and the reasons why fans might be wise to temper expectations about their team's latest young star.
Begin Slideshow

»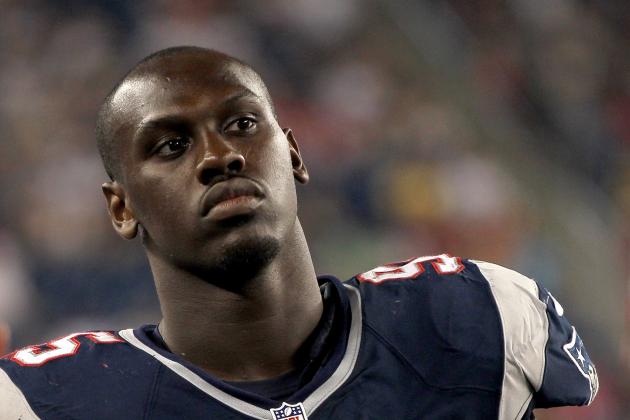 Jim Rogash/Getty Images

Rush end Chandler Jones certainly demonstrates the potential to be a star for the New England Patriots defense. His quickness, athleticism and range make him a consistent threat off the edge.
However, Jones also has the unfortunate habit of nearly making a play, rather than actually making one. He always seems to be on the verge escaping his blocker and making the sack, but so far he has only one quarterback takedown in three starts.
Jones needs to start completing plays more often if he is going to make the impact Bill Belichick needs to improve his defense and recover from a 1-2 start.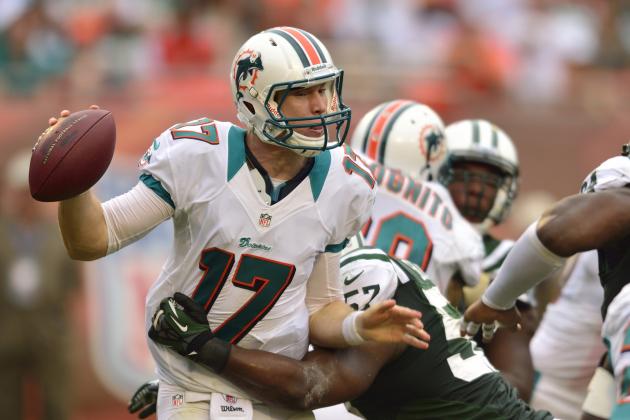 Steve Mitchell-US PRESSWIRE

Ryan Tannehill has delivered mixed performances for the Miami Dolphins during the first three weeks. He benefits from a Jake Long- and Mike Pouncey-led offensive line and a strong running game.
However, Tannehill's potential for success is being undermined by his penchant for turnovers. The ex-Texas A&M star has already thrown four interceptions.
Part of the problem has been a worrying knack for telegraphing sideline passes, particularly when rolling out of the pocket. When moving to his right, Tannehill tends to zero in on his intended receiver for too long.
It led to a pick-six against the New York Jets in Week 3 and shows Tannehill still has a lot of work to do in order to improve his mechanics.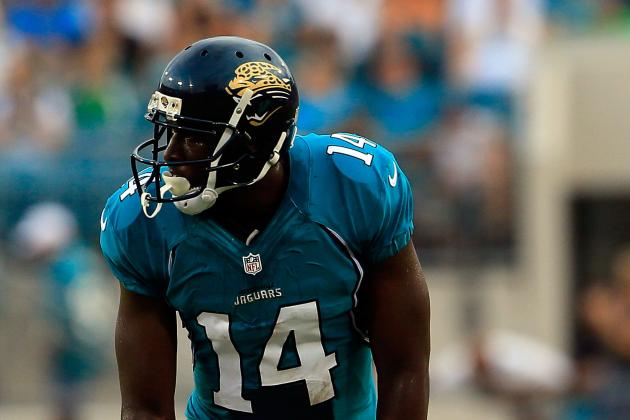 Sam Greenwood/Getty Images

Getting healthy has been an issue for Justin Blackmon, but his biggest problem might be that Blaine Gabbert is the one trying to get him the ball.
The first wide receiver selected in the 2012 NFL draft currently only has four receptions for a measly 31 yards. He is not surrounded by elite talent in the receiving corps, making him a natural, primary target for defenses.
If he gets open, Blackmon will be relying on the wildly inconsistent Gabbert finding him. Unfortunately, Blackmon is a big-play receiver and most effective in deep areas, and long passing isn't exactly Gabbert's strong suit.
As a result, Blackmon averages only a paltry 7.8 yards per reception. It's likely to be a rookie year to forget for the former Oklahoma State flanker.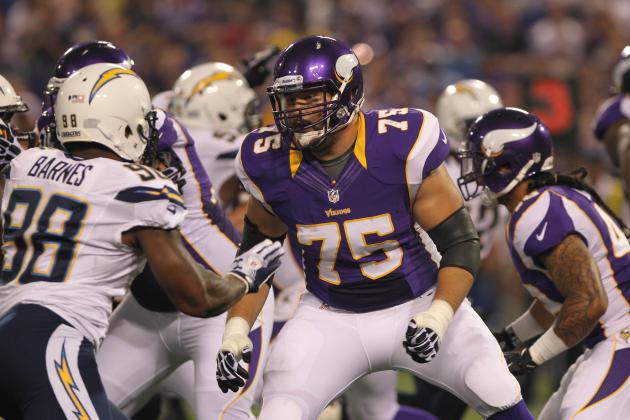 Brace Hemmelgarn-US PRESSWIRE

In today's pass-first league, rookie offensive linemen are judged by how many sacks they allow. That could be Matt Kalil's biggest problem, as he plays in an NFC North, a division loaded with some of the game's premier pass-rushers.
Kalil still has two games apiece against Chicago Bears playmaker Julius Peppers, Detroit Lions rush end Kyle Vanden Bosch and Green Bay Packers ace Clay Matthews. Experiencing those imposing matchups might make Kalil a better player in the long term, but they could also wreck the rookie numbers for the Minnesota Vikings left tackle.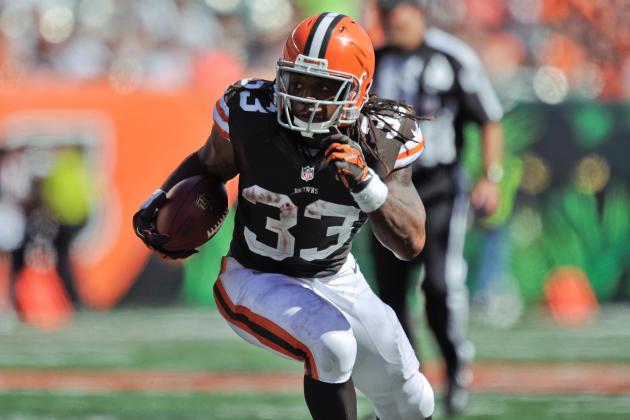 Jamie Sabau/Getty Images

If there's one area where Trent Richardson needs to improve, it is yards per carry. The Cleveland Browns rookie runner is averaging a mediocre 3.5 yards per rush.
Elite backs need that number over the 4.0 mark, and Richardson has yet to manage that. His elite power and inside style encourages him into areas where most tackling occurs, but Richardson must do a better job of turning minimal gains into productive runs.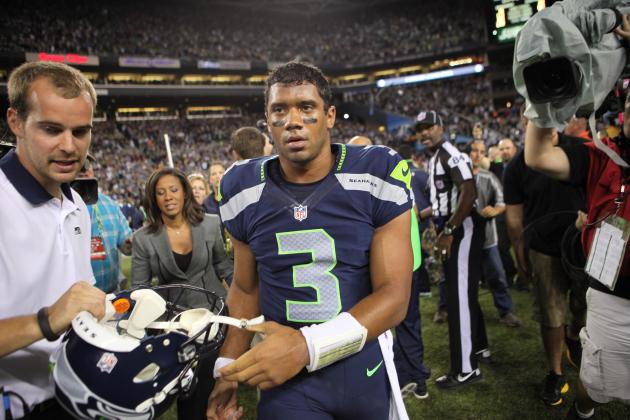 Otto Greule Jr/Getty Images

Pint-sized passer Russell Wilson defied the odds to win the Seattle Seahawks starting quarterback job. His steady play has led the NFC West team to a 2-1 start.
A lack of credible help in the passing game, both from his offensive line and receivers, is likely to hold Wilson back as the season progresses. He has already been sacked six times and shown a tendency for itchy feet in the pocket.
Wideouts Sidney Rice and Braylon Edwards also haven't done much to inspire confidence that a true No. 1 receiver can emerge for Wilson, therefore making his decision-making process in the pocket more stressful.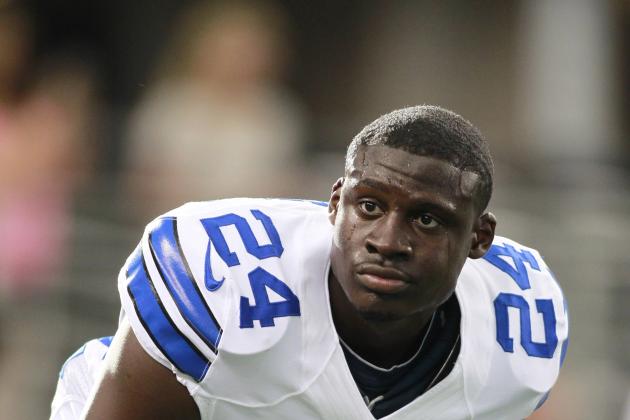 Tim Heitman-US PRESSWIRE

Getting his hands on the ball (or the failure to do so) could condemn Morris Claiborne's rookie campaign to disappointment. The premier cornerback selected in this year's draft, Claiborne currently only has seven tackles on his pro resume.
He has defensed only one pass and has yet to record an interception. It's not as if the Dallas Cowboys don't have a strong enough pass rush for the ex-LSU ball hawk to thrive.
In the Cowboys' schemes, the corners have to force and make big plays, so Claiborne needs to start improving those numbers.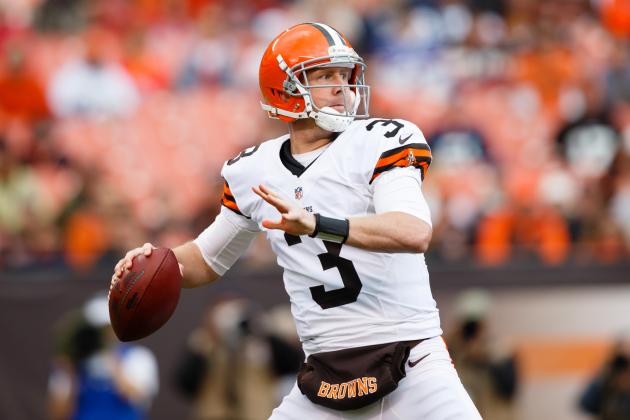 Rick Osentoski-US PRESSWIRE

Inaccuracy is the reason Brandon Weeden could fail in the pros. The controversial first-round pick of the Cleveland Browns has improved from his horrendous regular-season debut to post decent yardage through the air.
However, a glance at the number of completions vs. pass attempts shows Weeden still has major problems. He has thrown 35 times or more in each of this first three starts, yet he has only broken the 70 rating once.
Rather than getting yards in chunks, most of Weeden's completions are short-range to intermediate. That West Coast-style of offense requires a better pinpoint passer who can give his receivers chances to make plays after the catch.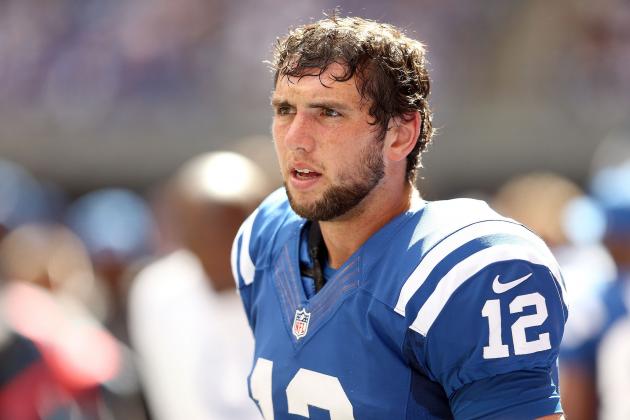 Andy Lyons/Getty Images

Being asked to do it all himself is the only reason Andrew Luck still has any shot to fail. The first overall pick overcame a shaky debut against the Chicago Bears and has since justified his draft status with some assured performances.
However, Luck can't rely on an effective running game to complement his efforts and ease the pressure, and his offensive line always appears shaky. So the former Stanford ace faces a heavy burden, attempting to carry the offense on his own.
He certainly seems capable, but if the Colts want to win some more games and not waste his talent, they need to find better ways to support Luck.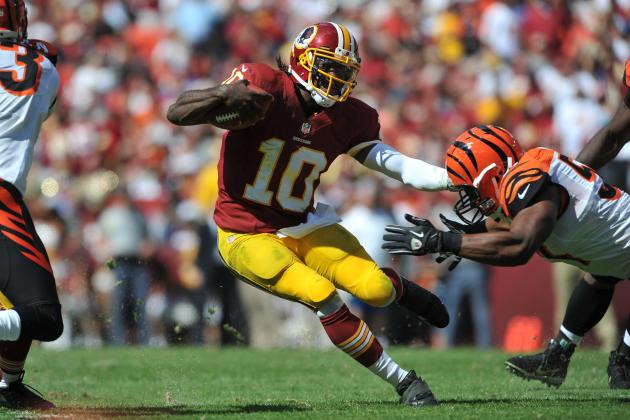 Larry French/Getty Images

There are many things that could undermine Robert Griffin III's continued success. For one thing, Griffin has to try and keep pace with the Washington Redskins' leaky defense.
Yet the biggest problem might be poor pass protection. Griffin is simply taking too many big hits to continue making the big plays he's produced during the opening three games.
While that's an obvious observation to make about an option quarterback, the Redskins' inability to provide a stable pocket on traditional drop-back plays forces Griffin to run more often.
It also hinders his chance to expand his overall game beyond the screen- and play-action-based pass attack he is currently running.
If Griffin isn't given the chance to improve his mechanics in the pocket, defenses will simply key and read him on every play. It worked for the Cincinnati Bengals in Week 3 and will lead to the kind of beatings no Redskin fan wants to see Griffin absorb.