5 NFL Players Who Need to Be Cut but Won't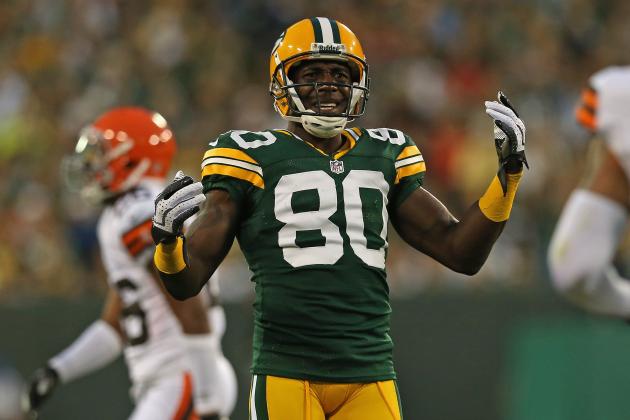 Jonathan Daniel/Getty Images
The Packers are loaded at wide receiver, with or without veteran Donald Driver.
The end of August is traditionally one of the most trying times in professional football.
While many established veterans are safely nestled into their roster spots, many players are skating on thin ice with roster reductions right around the corner. The difference between making the team and being cut can be microscopic, often coming down to age, money, and/or the ability to play special teams.
The final stages of this offseason will be no different than in year's past. Several capable young players will be cut, but they'll go on to have success with another team. And there will also be a handful of veterans let go despite being respected players in the league.
On the other hand, there will certainly be several players who should be cut but won't. Let's take a closer look at five NFL players who likely need to be cut, but will ultimately make their respective team.
______________________________________
Marques is a Featured Columnist for the NFL at Bleacher Report and a Packers columnist at Jersey Al's AllGreenBayPackers.com
Begin Slideshow

»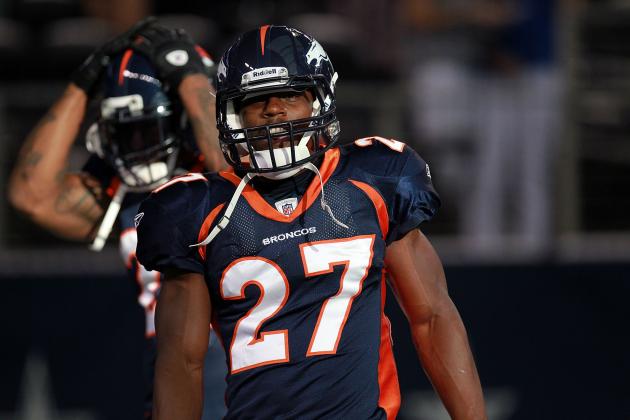 Ronald Martinez/Getty Images
Will the Broncos pull the plug on Moreno with McGahee, Ball and Hillman in town?
Broncos RB Depth
1) Willis McGahee
2) Ronnie Hillman
3) Lance Ball
4) Knowshon Moreno
Since being selected 12th overall in the 2009 NFL draft, Moreno has faded into NFL obscurity. The former Georgia running back had a promising rookie season, in which he rushed for 947 yards and, more importantly, appeared in all 16 games.
But Moreno has missed 12 games in the past two seasons.
Willis McGahee is firmly positioned as the Broncos' feature back, leaving Moreno in a competition to be the top backup with veteran Lance Ball and rookie Ronnie Hillman.
McGahee is a between-the-tackles workhorse back, and the ultra-quick Hillman appears to be the perfect complement to McGahee's tough running style. And plus, how many runners does a team realistically need with Peyton Manning at quarterback?
Ultimately, the Broncos would be better served letting Moreno go. But with the former first-round pick entering just his fourth NFL season, Denver may be willing to give him one last chance.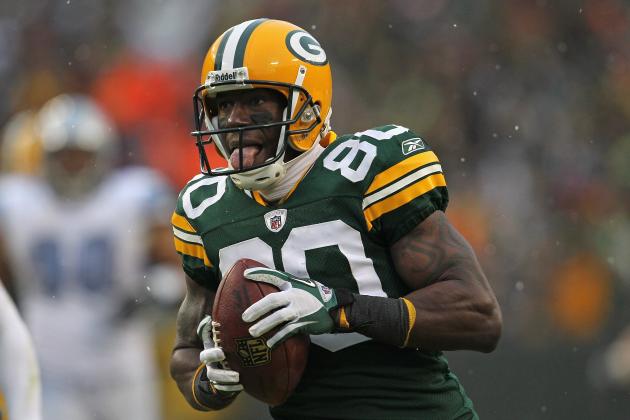 Jonathan Daniel/Getty Images
Driver's roster spot would be more valuable to another position.
Packers WR Depth
1) Greg Jennings
2) Jordy Nelson
3) Randall Cobb
4) James Jones
For the past several seasons, no NFL team has featured a deeper receiving corps than the Green Bay Packers. Before Jordy Nelson emerged as one of the league's top wideouts in 2011, Greg Jennings and Donald Driver consistently hovered around 1,000 yards per season.
Now with Jennings and Nelson cemented into Green Bay's starting lineup, Driver has become an afterthought among the Packers' plethora of pass catchers.
Driver simply isn't the player he once was. Sure, he was likely the Packers' best receiver in their playoff loss to the New York Giants, but the G-Men covered the veteran wide receiver with a linebacker for much of the afternoon. Clearly, Driver was the least of the Giants' concerns.
Behind Jennings and Nelson, 2011 second-round pick Randall Cobb and veteran James Jones are clearly more capable players than Driver at this point.
The 37-year-old Driver has had an impressive training camp this summer, but his roster spot would be better served somewhere else: either one of team's young receivers, Tori Gurley or Diondre Borel, or another position entirely.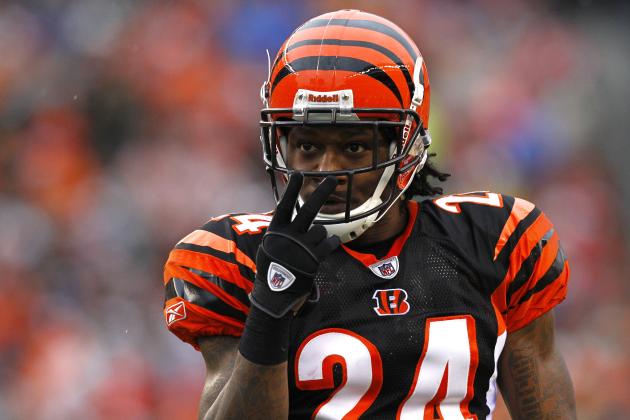 Tyler Barrick/Getty Images
The Bengals are incredibly deep at cornerback. Pacman isn't worth the headache.
Bengals CB Depth
1) Leon Hall
2) Nate Clements
3) Terence Newman
4) Dre Kirkpatrick
5) Pacman Jones
6) Jason Allen
If you're a NFL draft enthusiast, then the Bengals' depth chart at cornerback is sure to draw thoughts of "what could have been." Cincinnati's top six cornerbacks, from Leon Hall to Jason Allen, are all former first-round picks.
Hall has developed into a reliable cover man, overshadowed by fellow 2007 draftee Darrelle Revis, who was selected by the Jets four picks earlier.
On the opposite side of Hall, veterans Nate Clements and Terence Newman are competing to be the team's starter, while this year's first-round pick, Dre Kirkpatrick, waits in the wings for his opportunity.
It's a near certainty that the team will cut at least one of the six players, but it's anyone's guess as to who will be the odd man out.
Allen is an interesting player because, at 6'1" 200 pounds, he is capable of playing anywhere in the defensive backfield.
Jones, on the other hand, is much smaller and can't do as many things as several of the Bengals' other cornerbacks. And given Jones's history of run-ins with the law, he may not be worth the headache this year for the Bengals.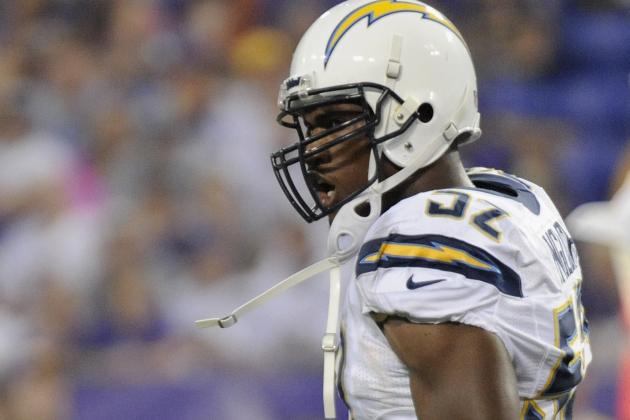 Hannah Foslien/Getty Images
English has been a bust thus far, but after Melvin Ingram's injury, he may stick around.
Chargers OLB Depth
1) Shaun Phillips
2) Jarrett Johnson
3) Melvin Ingram
4) Antwan Barnes
5) Larry English
As the 16th overall pick in 2009, English has been a huge disappointment for the Chargers. In three NFL seasons, the former Northern Illinois pass rusher has missed 19 games and generated only seven career sacks.
In this offseason alone, the Chargers have bolstered their group of outside linebackers by signing former Ravens outside linebacker Jarrett Johnson as a free agent, and drafting South Carolina's Melvin Ingram with the 18th overall pick.
Incumbent starter Shaun Phillips is coming off a disappointing 2011 season, in which he finished with only 3.5 sacks. But prior to last year, Phillips was one of the most consistent pass rushers in football, registering at least seven sacks in six straight seasons.
Antwan Barnes also returns following the best season of his NFL career, racking up 11 sacks in 16 games.
San Diego dodged a bullet when Ingram's preseason injury turned out to be just a thigh bruise, but regardless of his situation, the Chargers have enough depth to let English walk. But have they run out of patience?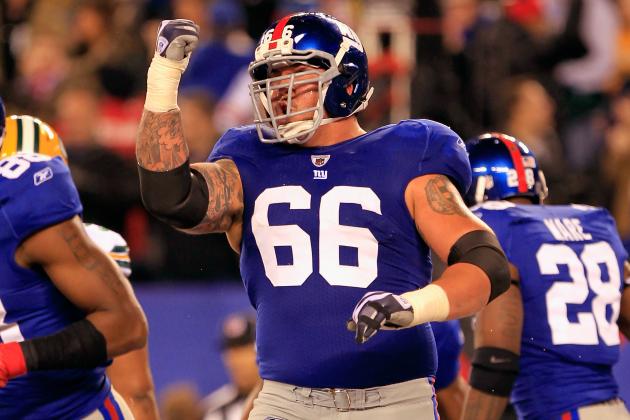 Chris Trotman/Getty Images
Diehl was a problem for the Giants' offensive line last year. Could he be a surprise cut?
Giants RT Depth
1) David Diehl
2) James Brewer
3) Joel Reinders
Offensive lineman are tough to judge for common football fans; if a player is allowing his quarterback to be sacked, he's awful. But if he's keeping his quarterback clean, he's great.
And according to Pro Football Focus, Diehl was among the worst offensive linemen in football last season. In the Giants' run to Super Bowl XLVI, Diehl started all 20 games--the first 10 at left guard and the final 10 at left tackle. In Diehl's 20 starts, he allowed an astronomical 13 sacks and 61 quarterback hurries.
With regular starter Will Beatty returning to the team from injury, Diehl has been moved to right tackle--away from Eli Manning's blindside.
Diehl's on-field struggles last season were trumped by a June run-in with the law. The 31-year-old tackle was charged with a DUI after registering a .182 BAC and wrecking his car. Despite his BAC being twice the legal limit, Diehl will reportedly not be suspended.
If the Giants had a capable option to take his place, Diehl would be on his way out of New York. But since the G-Men are relatively thin at the position, they'll probably be forced to suffer through another season below mediocrity on Diehl's side of the line.