Fantasy Football: Tim Tebow and 14 Players and Coaches Who Will Ruin Your Season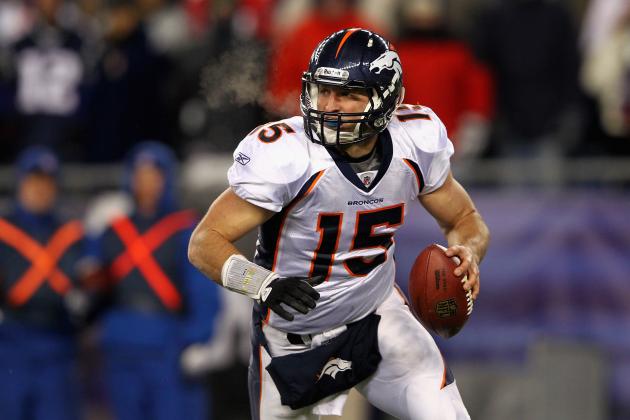 Al Bello/Getty Images

Fantasy football is a unique opportunity for hardcore NFL fans to get the front office experience and manage their own team every Sunday.
While big-name guys like Cam Newton and Arian Foster will help fantasy football players win a lot of games next year, the players and coaches on the following list will look to do the opposite.
Look for a good number of these guys to affect the way that you do business in your fantasy football league.
Begin Slideshow

»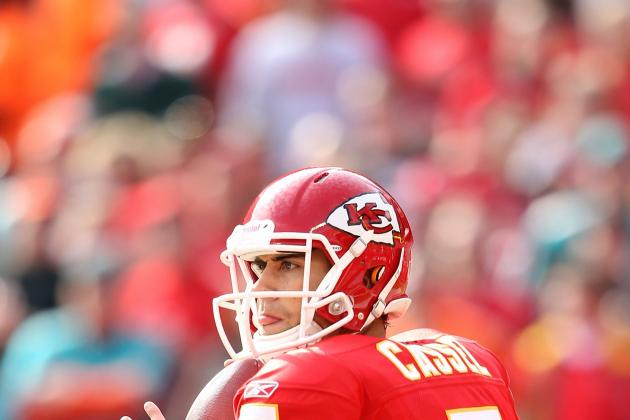 Jamie Squire/Getty Images

With top-tier weapons like Jamaal Charles and Dwayne Bowe, all that Matt Cassel has to do is be a solid quarterback in the Chiefs offense.
Unfortunately, look for Cassel (coming off of an injury, mind you) to drop the ball in 2012 and make the players around him worse.
Charles and Bowe (along with players like Kevin Boss and Steve Breaston in a pinch) would be viable fantasy options, but Cassel's ineptitude will allow teams to stack the box and contain the Chiefs.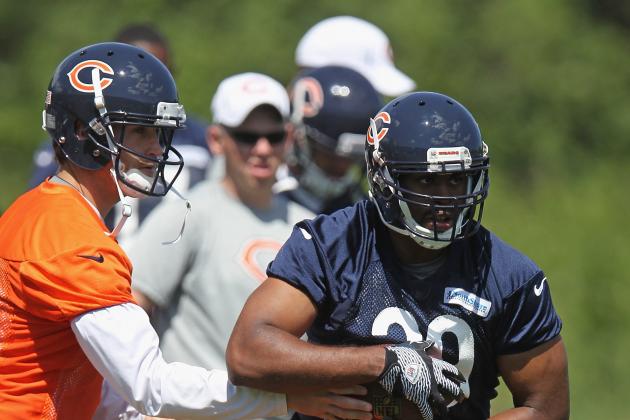 Jonathan Daniel/Getty Images

Matt Forte's new contract appears imminent, which would usually be good news for those who like to draft the running back early in fantasy leagues.
Considering what else the Bears did this offseason, though, it seems that Forte's effects could be watered down in 2012.
Chicago signed ex-Raider Michael Bush earlier in the offseason, and the tailback looks to steal carries, catches and touchdowns from Forte in 2012. Once a top-notch fantasy option, Forte has a bleak outlook as a No. 1 running back in leagues.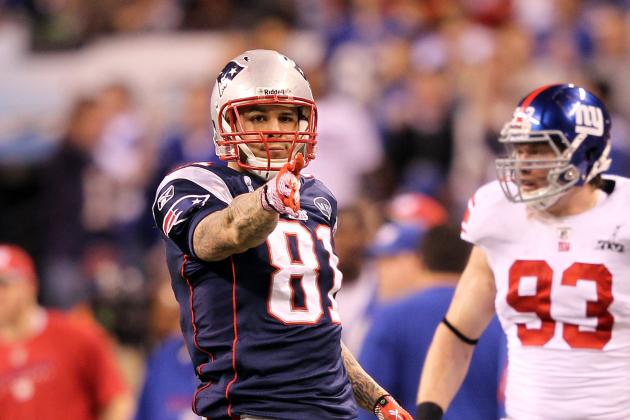 Jamie Squire/Getty Images

After Rob Gronkowski's breakout year, look for teams to play double coverage on the tight end in hopes of slowing down his production.
Enter Aaron Hernandez, who should see a lot of open looks in 2012 and potentially develop a rapport with Tom Brady that would lead the quarterback to stop throwing as many passes to other players.
Hernandez has a good year under his belt, and if he breaks out this year, look for premier Patriot fantasy players like Gronkowski and Wes Welker to suffer.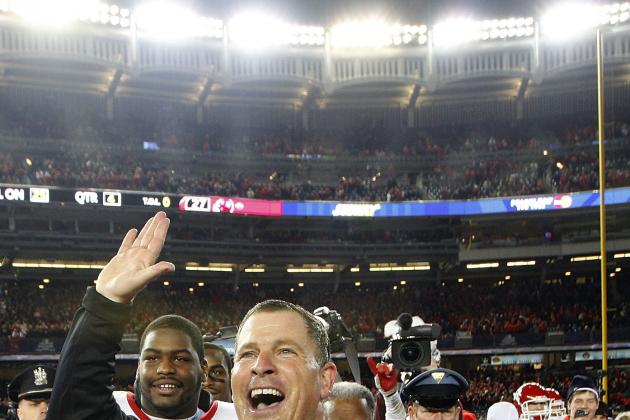 Jeff Zelevansky/Getty Images

The Tampa Bay Buccaneers don't have anyone on their team who warrants major consideration as a fantasy player (save for Doug Martin, but that's for another article), but their divisional rivals do.
In a division where fantasy stars like Cam Newton, Roddy White and Drew Brees reside, the Buccaneers and new coach Greg Schiano will look to shut down the NFC South with a new-look defense.
With the addition of safety Mark Barron and cornerback Eric Wright, it's a possibility that Greg Schiano's defense in Tampa Bay could slow down one of your fantasy stars and lose you a key matchup.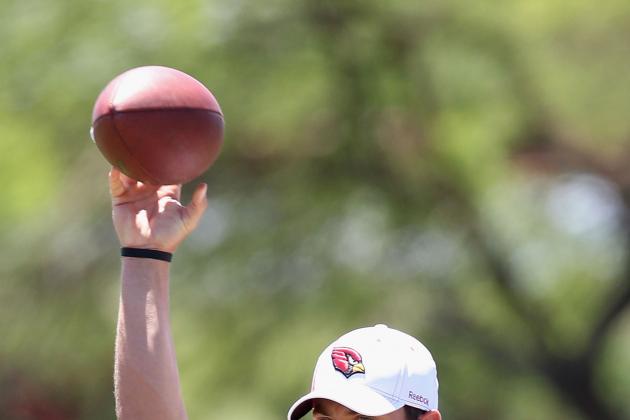 Christian Petersen/Getty Images

A similar situation to Matt Cassel's in Kansas City, Kevin Kolb has been given elite weapons like Larry Fitzgerald and Beanie Wells, but the quarterback can't put it together.
As Fitzgerald gets older, the receiver is beginning to suffer from lackluster quarterback play, and it's tough to see Kolb turning that around any time soon.
Past that, new toy Michael Floyd won't be much of a factor either, for Kolb looks to lead an anemic offense in Arizona and kill the fantasy value of his teammates.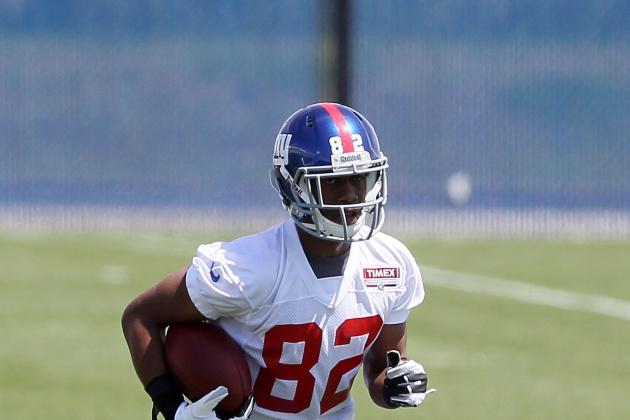 Jim McIsaac/Getty Images

Mario Manningham did an admirable job in 2011 by doing little things like running clear out routes and making solid blocks so that receivers like Victor Cruz and Hakeem Nicks could have big seasons.
Rueben Randle, on the other hand, is used to being the No. 1 receiver and will likely not do the things that Manningham did for New York.
When Victor Cruz' or Hakeem Nicks' numbers drop this season, it'll probably be because Randle wasn't doing the little things to help the team succeed.
Side note: I think Randle is a great player and a good fit in New York. Don't get me wrong there. He just needs some time to understand his new role.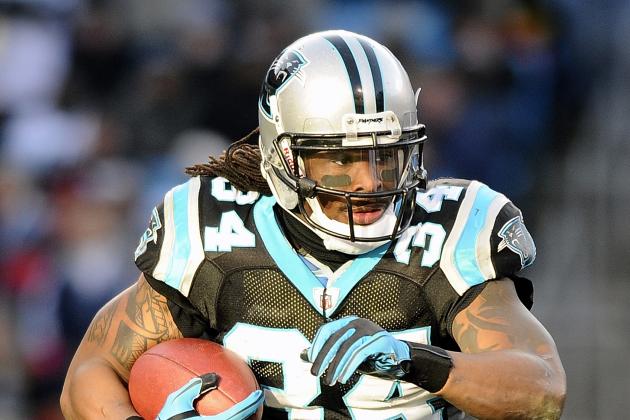 Jared C. Tilton/Getty Images

While DeAngelo Williams and Mike Tolbert are good rushers in their own right, the truth is that Jonathan Stewart would likely be a top three running back if he had the backfield all to himself.
The folks over at ProFootballFocus did an admirable job rating how "elusive" a running back is (basically, how well a running back can make plays on his own and evade tacklers).
Many would have thought that a "top-tier" back like Adrian Peterson or LeSean McCoy would rank first, but in the end it was the Panthers' Stewart. He could be a great fantasy player, but Williams and Tolbert bring him down.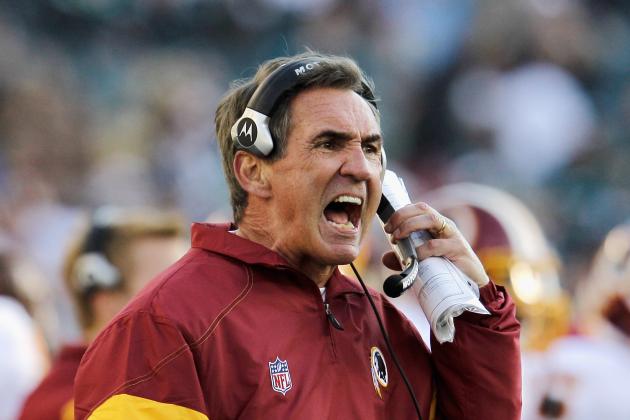 Rob Carr/Getty Images

No surprise here.
Mike Shanahan may be the most hated person by fantasy football owners for his inability to run a fantasy-friendly offense.
The Redskins' head coach is constantly switching running backs, spreading out passes to a multitude of receivers and just generally sacrificing statistical glory for positive results on the field. He's a must-list for this compilation.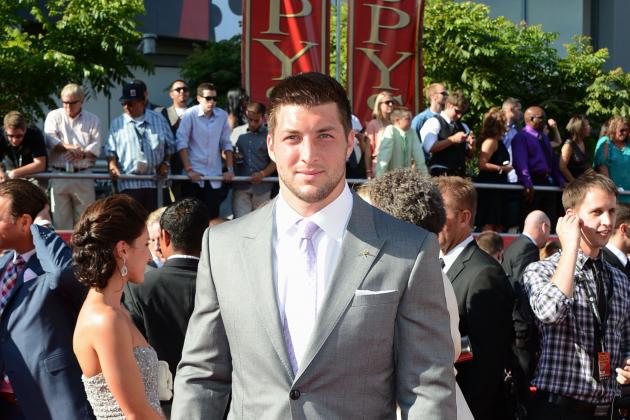 Frazer Harrison/Getty Images

He won't get enough playing time to warrant a roster slot on your team, but Tim Tebow will steal enough yards and touchdowns away from every significant Jet to make an impact on fantasy leagues.
Last season, Tebow was a starter and a trendy start in many formats, but this year the quarterback will return to a role as a Wildcat player and just steal goal-line carries from running backs and touchdowns from other playmakers.
Even if he does end up starting, he'll kill the production of receivers like Santonio Holmes and Dustin Keller. It's a real lose-lose for Jet fantasy owners.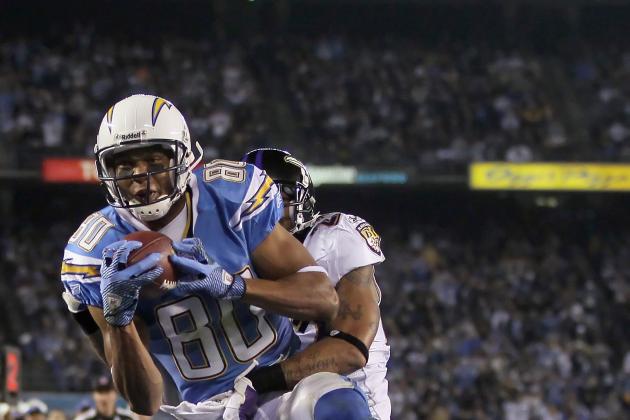 Jeff Gross/Getty Images

Malcom Floyd, Robert Meachem and Eddie Royal will not come together to form an above-average receiving corps, which could hurt Philip Rivers' (and ultimately Ryan Mathews') production.
Without Vincent Jackson keeping defenses honest on the outside, teams will look to double up on Rivers' favorite target, Antonio Gates (another solid fantasy player in years past).
A lack of legitimacy at receiver leaves the Chargers very vulnerable to losing their standing as a top-tier team for fantasy talent. Keep tabs on this one, and watch to see if Malcom Floyd steps up.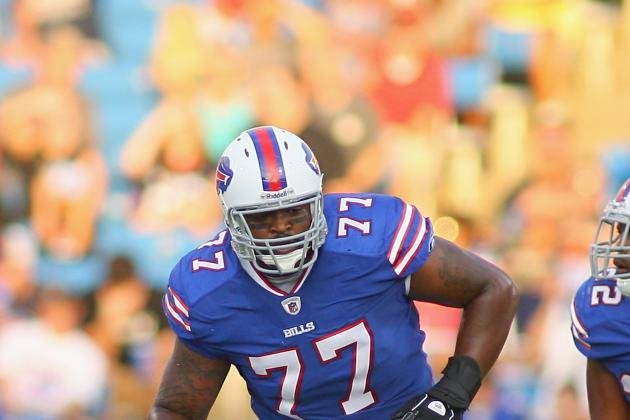 Rick Stewart/Getty Images

Having Jason Peters at left tackle was a major boost for the Eagles in 2010 and 2011, leading to jaw-dropping fantasy numbers for players like Michael Vick and LeSean McCoy.
With Peters injured, it seems as though ex-Bills lineman Demetress Bell will take over the starting left tackle duties.
A downgrade at left tackle could spell a drop in production for McCoy or, worse yet, injury for Vick.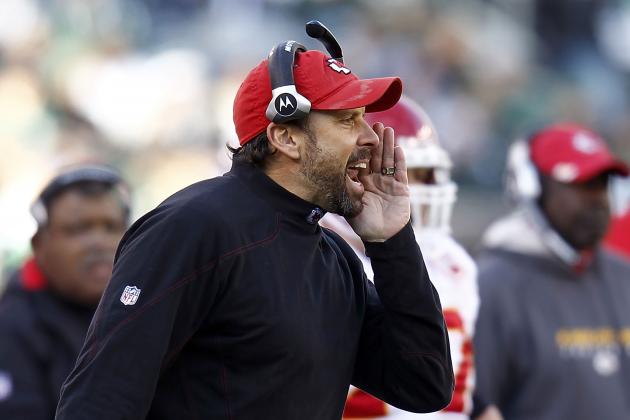 Jeff Zelevansky/Getty Images

Todd Haley, recently hired as the offensive coordinator of the Steelers, got off on the wrong foot with the team and especially his new quarterback.
In 2011, when Haley lost Jamaal Charles, his top running back, the Chiefs struggled to play well on offense. It's tough to see the playcaller turning that around in Pittsburgh, particularly since top rusher Rashard Mendenhall is out for the year.
Past that, with Ben Roethlisberger seemingly not very trusting of Haley, it remains to be seen whether or not the quarterback (and ultimately wide receivers Mike Wallace and Antonio Brown) can perform under their new coach.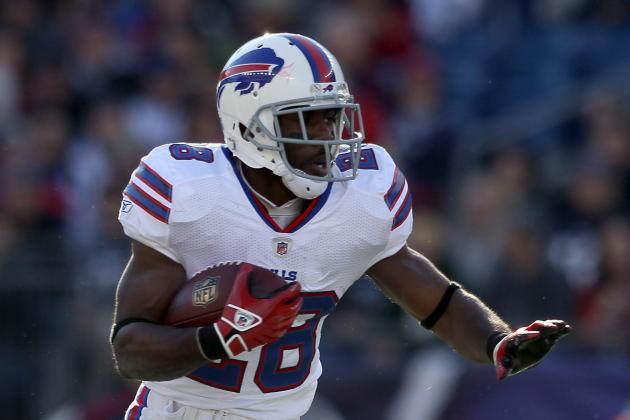 Elsa/Getty Images

Chan Gailey surprised a lot of people when he recently said that Fred Jackson and C.J. Spiller will split carries this season, rather than naming Jackson the featured back.
Bucky Brooks wrote a great piece about it on the NFL homepage, which I recommend.
Jackson, a top fantasy option last season, wouldn't be the only one to suffer from splitting carries. Stevie Johnson, the Bills' top receiver, could lose receptions and yards if Spiller's role also increases in the pass game.
Rob Carr/Getty Images

As mentioned in an earlier slide with Demetress Bell, playing quarterback in the NFC East is a dangerous affair.
Eli Manning, Michael Vick and Robert Griffin III are hot commodities in fantasy leagues for this season, but pass-rusher DeMarcus Ware will be aiming to knock each of them off their feet.
I could have easily put any other pass-rusher here, like Jason Pierre-Paul or Jared Allen, but Ware is the most menacing and has the best potential to end the season of a premier fantasy quarterback.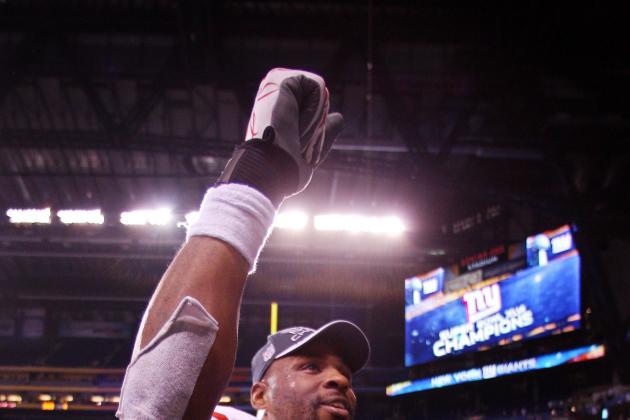 Elsa/Getty Images

With Alex Smith finally coming into his own and every offensive weapon in place, one would think that Frank Gore could be a top three back in 2012.
Think again.
The 49ers signed "vulture back" Brandon Jacobs, who looks to steal goal-line touches from Gore and significantly decrease the rusher's fantasy value.
Follow me on Twitter @EliNachmany. I appreciate every follow and try to keep my tweets insightful and opinionated!