Welcome to Wednesday's St. Louis Rams "News and Notes at Noon", the quintessential source for all major Rams headlines and other updates of interest with brief commentary and analysis for Rams Nation.
Sports Illustrated Breaks Down the St. Louis Rams Offseason
Tom Mantzouranis shared a detailed look at the St. Louis offseason in this piece for sportsillustrated.cnn.com.
In the above-linked article, Mantzouranis briefly reviews last season's disastrous 2-14 campaign, summarizes the Rams key offseason additions and subtractions, identifies the team's strengths and weakness and shares his outlook for the coming campaign.
Mantzouranis, not surprisingly, likes where the Rams stand at cornerback and defensive line. However, he is concerned that St. Louis has not done enough to upgrade the tight end spot or to bolster the wide receiving corps.
As for the overall team projection, Mantzouranis likes what the Rams have done in the offseason, however, as you will discover when reading the aforementioned piece, his expectations for the Rams this Fall are modest at best.
Mantzouranis also asks three questions of interest regarding the 2012 season:
Who will run the Rams defense?

Dilip Vishwanat/Getty Images

Which Sam Bradford will we get?

How much of a lift will Jeff Fisher provide in year one as head coach?
Please check the full article via the link above for much more on the Rams from Sports Illustrated's online home.
Which Rams Rookies Will Make the Biggest Impact?
In case you missed it, I shared my analysis and commentary regarding the five Rams rookies who will likely make the biggest impact this Fall, as you can read here.
As you probably know, by the time Rams general manager Les Snead was done wheeling and dealing, the Rams ultimately secured five picks by the top of the third round of the 2012 NFL Draft.
With such an infusion of premium level talent coming to St. Louis via the draft and when also considering the fact that the Rams currently have the youngest roster in the league, the prospect that several first year Rams will see ample playing time and have an opportunity to make a meaningful contribution seems high.
When considering the extreme youthfulness of the roster, it will be imperative that several members of the Rams rookie class find success if St. Louis is to have a solid season.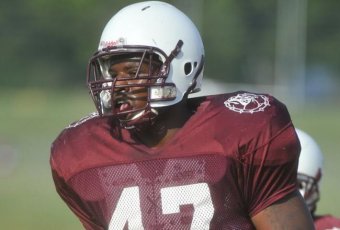 Rams Have Inquired about Supplemental Draft Prospect Larry Lumpkin
According to Aaron Wilson and this report at scout.com, St. Louis is one of at least 19 teams who have shown interest in supplemental draft prospect Larry Lumpkin.
Lumpkin, a linebacker from Carson-Newman College, will workout for NFL scouts on Wednesday before tomorrow's aforementioned draft.
Lumpkin transferred to Carson-Newman after having some problems at Alabama A & M, as their inside linebacker coach Jay Martin stated:
Larry was a playmaker for us, but he had a lot of issues. He was constantly late for meetings and he would miss practice at least one day a week. He was very undisciplined. He would have helped us, but he didn't want to be here.
In 2011, Lumpkin recorded 96 tackles at Carson-Newman with 10 of those going for losses.
According to Wilson via the above-linked report, Lumpkin projects as a potential late round target. Wilson suggests that NFL scouts like his range, toughness and productivity.
Lumpkin checks in at 6' and 240 pounds and has ran the 40-yard dash in 4.57 seconds, registered very well on the bench press test with 30 reps and has displayed an impressive 36-inch vertical jump.
Considering how the Rams could certainly use additional talent at linebacker, it would not be surprising to see the Rams throw out a late round pick for the talented Lumpkin.
The Rams have already shown a willingness, under new general manager Les Snead, to take a chance on guys with some character concerns, as they did when drafting cornerbacks Janoris Jenkins (in round two) and Trumaine Johnson (in round three) this past April.
For a full report of what players will be eligible for the supplemental draft, please check this from nfl.com.
Taking a Brief Look at Jason La Canfora's Article Regarding the Rams and L.A.
On July 9, former NFL Network employee and current CBS Sports NFL Insider Jason La Canfora penned this piece for cbssports.com.
La Canfora quotes an unnamed ownership source in saying that having an NFL team in Los Angeles in 2013 in this way:
"...While not impossible, (it) seems ambitious."
La Canfora also asserts that unnamed sources would feel inclined to lean towards the Rams as being most likely to be the first team to move to L.A. (at some unspecified point.)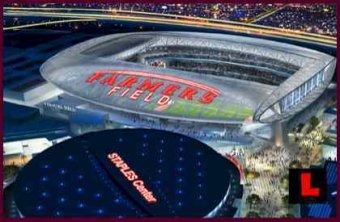 La Canfora, however, had a little trouble getting his information straight in the aforementioned piece.
For one, the Rams cannot leave the Edward Jones Dome after 2013 if an agreement is not reached with the St. Louis Convention and Visitors Commission via arbitration. They could leave following the 2014 campaign, however.
Secondly, the Rams do not maintain offices in L.A. any longer. I have been able to verify that the Rams closed the L.A. office after the sale of the team.
Thirdly, any team is required to fully evaluate all potential stadium sites and exhaust all options in its' existing market. A team must also consult with league staff in that regard, something that could theoretically take a considerable amount of time.
Finally, La Canfora suggests that Kroenke has L.A. ties. He fails to mention, however, that his ties to St. Louis and the state of Missouri, business and otherwise, run much deeper.
St. Louis fans, do not get too upset. Keep in mind La Canfora also reported Jeff Fisher was likely to take the Miami Dolphins head coaching job.
Albert Breer of the NFL Network recently tweeted that the NFL is in no rush to hurry back to L.A.:
... League is in NO rush to get back to LA. Urgency comes when NFL has a) the right owner, b) the right team, and c) the right stadium.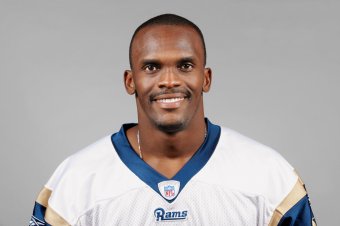 NFL Photos/Getty Images /Getty Images
The issues, as usual with the NFL, are complex. It will certainly be interesting to watch the overall process related to potential L.A. relocation and/or expansion play out and what ultimately happens with teams in Oakland, San Diego, Buffalo, Jacksonville and St. Louis.
Isaac Bruce Hosts Free Football Clinic at Rams Park
Legendary Rams wideout Isaac Bruce hosted a free football clinic at Continuity X Training Center, known also as Rams Park, on June 30.
As reported in this piece from the Rams official website, more than 450 kids joined "The Reverend" for camp and the ability to spend the day with the potential future Hall of Fame receiver and work on football skills, teamwork, sportsmanship and self-esteem.
The camp was presented by the Isaac Bruce Foundation Football Clinic and was sponsored by Edward Jones, Performance Chiropractic & Medicine, Pepsi, Chick-Fil-A and the Isaac Bruce Foundation.
Will Brian Quick Become the Next Great Former FCS Wide Receiver?
Bleacher Report correspondent J.P. Scott shared a nice submission regarding Rams second round rookie Brian Quick and analyzed the possibility of the 6'4" wide receiver becoming the next great wideout from the FCS.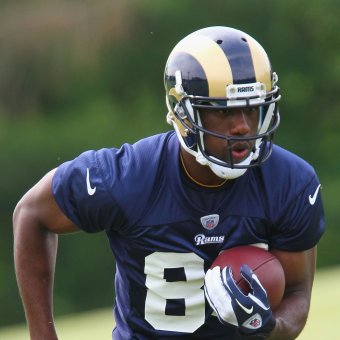 Dilip Vishwanat/Getty Images
The FCS was once known as Division I-AA and has produced such premium products as Jerry Rice, Randy Moss and Terrell Owens.
Hopefully, of course, Quick will develop into a receiver of that caliber. Jerry Rice is already a member of the Pro Football Hall of Fame, Randy Moss is a lock for Canton and Terrell Owens looks to have a very reasonable shot at eventually earning induction, too.
For now, it would be nice if Quick was simply quick to make an impact for St. Louis in 2012 before we begin contemplating if the Appalachian State product could possibly have the rare Hall of Fame caliber career that the aforementioned receivers have had.
It will take time to see if Quick translates to the NFL in a manner that could ultimately produce a career prestigious enough to merit Hall of Fame consideration.
Regardless of the size and type of school a prospect comes from, the chances that any player produces a Hall of Fame worthy career is obviously very remote.
Interview with Sam Bradford at His Norman, Oklahoma Based Football Camp
1340thegame.com conducted an interview with Sam Bradford at his football camp in Norman, Oklahoma.
Various unnamed teammates took part in assisting Bradford with the camp.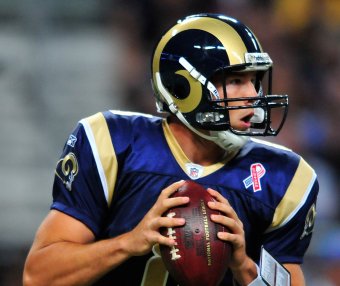 Jeff Curry/Getty Images
For much more on what took place at the camp, please read this great piece from Stephanie Kuzydym for newsok.com.
ESPN Grades the Rams Offseason and the Remainder of the NFC
Finally, if you have ESPN Insider, you can check out the grades given to the St. Louis offseason by Matt Williamson in this piece at espn.com.
The Rams rated highly, without question, in the eyes of Williamson.
Have a great day, as always, STL Rams Nation.
Shane Gray covers the St. Louis Rams daily as a Featured Columnist for Bleacher Report. You are encouraged to check out the rest of his work here. Gray has joined missourisportsmag.com and Missouri Sports Magazine. Gray also owns and operates stlramscentral.com.