New England Patriots: Which Draft Picks Will Have the Biggest Impact?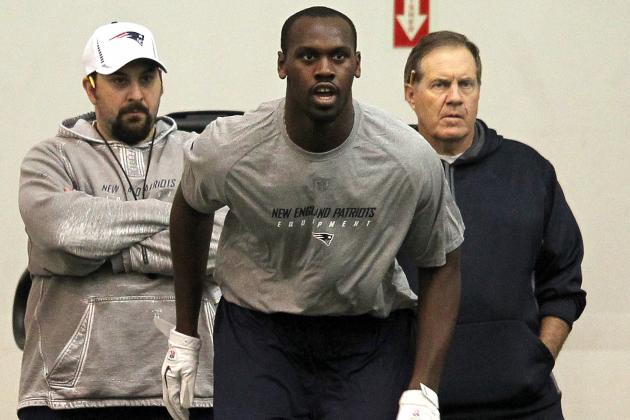 Jim Rogash/Getty Images
Chandler Jones is ready for a great rookie season
The New England Patriots have done nearly everything right this past offseason.
They fixed their wide receiver problem by re-signing Wes Welker and Deion Branch, and by signing Brandon Lloyd, Donte Stallworth and Jabar Gaffney. The Pats have also added depth on the offensive line and the defensive line and padded their strong linebacker unit.
The Patriots just about nailed the 2012 NFL Draft, filling holes at cornerback and safety. They also found a strong pass-rusher in Chandler Jones. Bill Belichick and company also drafted a stud linebacker—Dont'a Hightower.
Not every player drafted will live up to expectations and some picks might not even play. But with the amount of talent in the Pats' picks, some are sure to stand out in 2012.
Here are the drafted players that will have significant impacts on the Patriots, along with full stat projections.
Begin Slideshow

»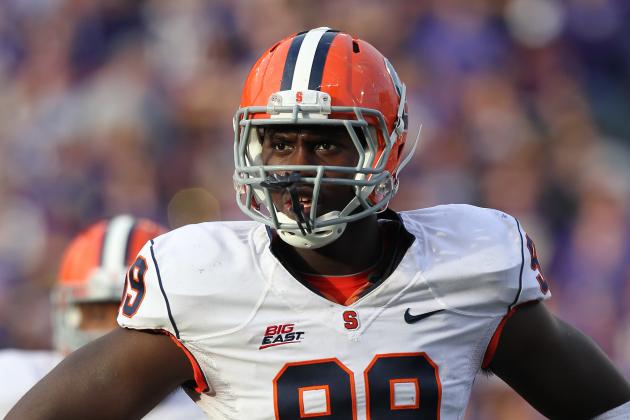 Otto Greule Jr/Getty Images

When the Patriots traded up to pick No. 21, most analysts were projecting them to take a hyped, finished pass-rusher like Courtney Upshaw or Nick Perry. Instead, the Patriots drafted Chandler Jones, a defensive end out of Syracuse.
Jones was coming off a knee injury, and he only recorded 4.5 sacks in seven games last year.
While his previous stats don't show it, Jones has a huge amount of talent. He is a bit raw and will need some work before the season, however, Jones is a quick learner and he should be ready for the start of the season.
Mark Anderson left the Patriots for the Bills in the free agency period, and leaves a hole at their defensive end. Andre Carter, who had a double-digit sack season, had his year cut short by a leg injury. He has not been re-signed yet.
Regardless of whether Carter is re-signed, Jones should get a lot of playing time on the line. He even has the potential to have a Jason Pierre-Paul-like season. Pierre-Paul recorded 86 tackles and 16.5 sacks last year with the Giants.
Patriots fans should be optimistic about Chandler Jones in 2012.
Projected Stats: 76 tackles, 14 sacks, 2 FF, 1 INT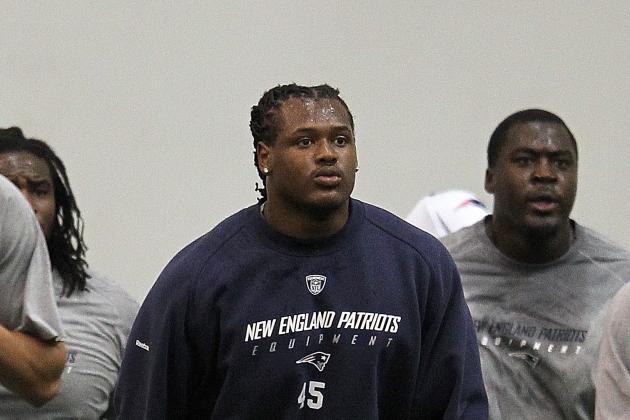 Jim Rogash/Getty Images

Just as they did with DE Chandler Jones, the Patriots traded up for another stud defender—this time for linebacker Dont'a Hightower.
Hightower was one of four Alabama defensive players taken in the first two rounds of the NFL Draft this year. He was part of the National Championship defense at Alabama just this past year.
Hightower is a tough, physical player who has shown great leadership while at Alabama, as he was elected captain in his junior season. Hightower is a hard worker and fits right in with the Bill Belichick mindset.
The young linebacker will most likely be playing ILB alongside Florida-product Brandon Spikes. Hightower showed proficiency in rushing the passer off the end of the line.
The Patriots clearly got the man they were looking for in Hightower. He is a disciplined, talented young player, and he should get quite a bit of playing time in the heart of the defense. Look for a lot of tackles from this man.
Projected Stats: 113 tackles, 4 sacks, 1 FF, 2 INT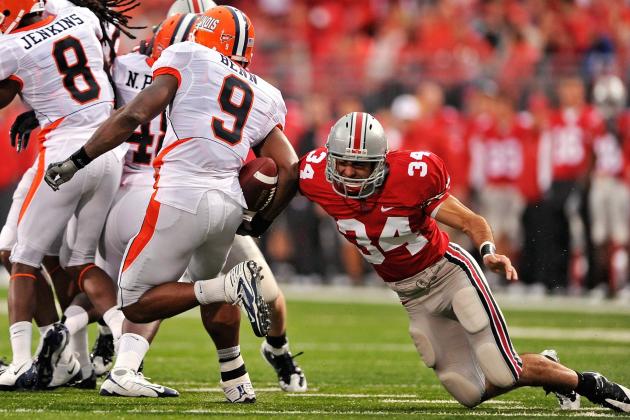 Jamie Sabau/Getty Images

Nate Ebner (far right) out of Ohio St. was one of the players who really flew under the radar with Patriots fans.
With all the excitement of trading up twice to take impact defensive players along with the confusion of drafting S Tavon Wilson in the second round, Ebner was more of an afterthought with fans.
But not with the team.
Ebner, who is listed as a defensive back, will be seeing a lot of playing time as a Julian Edelman-like defensive back, as well as playing time on special teams. Ebner plays with a mean streak, which was adopted during his rugby days.
While Ebner has very limited experience playing football, he was able to walk onto the Ohio St. football team. He later earned a scholarship at the University.
Ebner is a guy who will have an immediate, productive impact on special teams and who could develop into an above-average safety. He certainly has the raw physical skills to improve, as he ran a 4.52 40-yard-dash, broad jumped 10'8" and vertical leaped 39". He also recorded 23 reps on the bench press.
Ebner could succeed at safety over the course of next season.
Projected Stats: 46 tackles, 0 sacks, 0 FF, 1 INT
Note: His season stats do not reflect his impact on the Patriots next year. He will be an elite special teams player and will also contribute on the defensive side of the ball.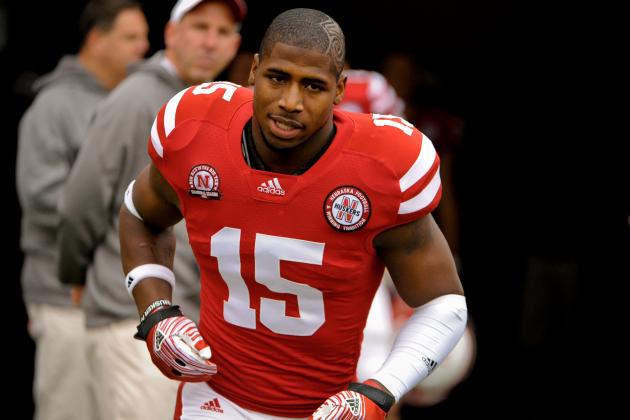 Eric Francis/Getty Images

The Patriots got an absolute steal in the seventh round when they selected cornerback Alfonzo Dennard out of Nebraska.
Dennard, once seen as a potential second-rounder, saw his stock drop tremendously after an untimely arrest just days before the draft.
However, Dennard was one of the elite talents in the draft, and the Patriots decided he was worth picking up. Dennard was Nebraska's defensive MVP last year, and shut down some of the Big Ten's best receivers.
In 2010 and 2011, he was named to the First Team All-Conference. he recorded four interceptions and 21 defended passes.
Dennard is exceptional in press coverage. Playing inside will hide his deficiencies in off-coverage. He has great ball skills, and has all the tools needed to start for the Patriots.
Projected Stats: 75 tackles, 0 sacks, 1 FF, 2 INT