Fantasy Football 2012: 10 Late-Round Picks to Keep Your Eye on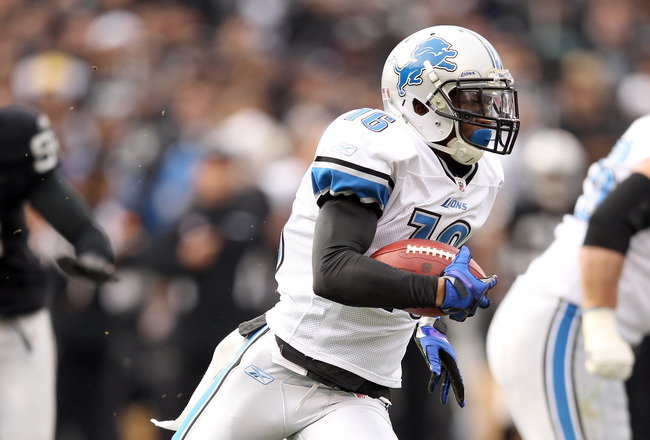 Ezra Shaw/Getty Images
Many would argue that the later rounds of fantasy football drafts is where the fun begins.
Everyone and their boss's secretary know the names of Arian Foster, Drew Brees and Calvin Johnson. It's the middle and later rounds where astute fantasy players separate themselves from the pack.
Whether it's a new role, more experience or new, impactful teammates, there are several under-the-radar types who can make a huge impact this season that will last until the final rounds.
So, here are some late-round sleepers to keep in mind before you draft.
Ryan Williams: Arizona Cardinals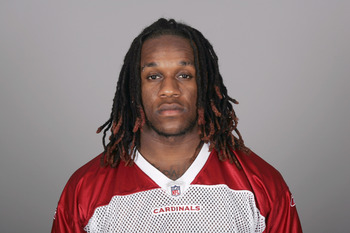 Handout/Getty Images
While Beanie Wells will most certainly retain his job as the Cardinals' primary running back, the Cardinals did spend a 2011 second-round draft pick on Williams and sooner or later, they will want a return on their investment.
Unfortunately for Williams, his 2011 season was a waste after he tore a patella tendon and had to sit out the season.
However, he will be back this year and he's been working out really hard. Lately, he has been running and cutting in practice.
With the Cardinals not drafting another running back in April's draft and with Wells no sure thing to stay healthy, Williams will be an excellent option at the end of fantasy drafts.
Titus Young: Detroit Lions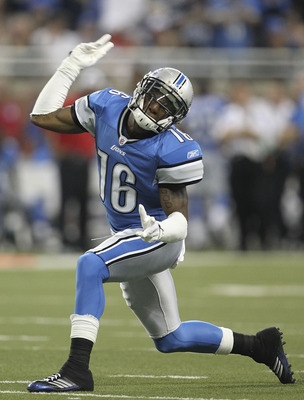 Leon Halip/Getty Images
Playing in an explosive offense clearly has its benefits and down the stretch of last season, Young certainly showed the tremendous amount of upside the Lions value in him.
In his last four games of 2011, Young scored four touchdowns while continually making teams pay for double-teaming Calvin Johnson.
Young's solid stretch to end the 2011 season was only a precursor to bigger and better things, so expect Young to be a mainstay in the Lions' lethal vertical attack.
Eric Decker: Denver Broncos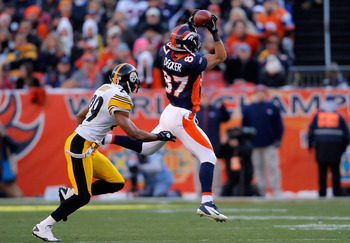 Justin Edmonds/Getty Images
Ah yes, the Peyton Manning factor.
While Demaryius Thomas will get all the preseason hype as the go-to receiver for the Broncos, don't forget about Decker.
Remember, it was Decker who for most of the year bailed out Tim Tebow on most occasions. Now paired with a legitimate quarterback with an accurate arm, Decker is set to post career numbers and will be a gem to covet later in fantasy drafts.
Vincent Brown: San Diego Chargers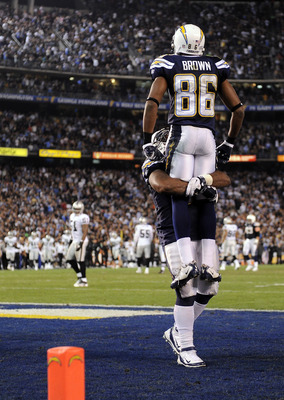 Harry How/Getty Images
With Vincent Jackson departing the Chargers for the Buccaneers, other Chargers receivers will have to step up to fill his void and the one with the rawest talent is Brown.
Brown had his moments in 2011, but like any other rookie, he struggled with consistency.
Although Malcom Floyd and newly acquired Eddie Royal and Robert Meachem will get their fair share of looks in the Chargers' offense, Brown possesses the most upside and is a player Phil Rivers will undoubtedly look to connect with.
Denarius Moore: Oakland Raiders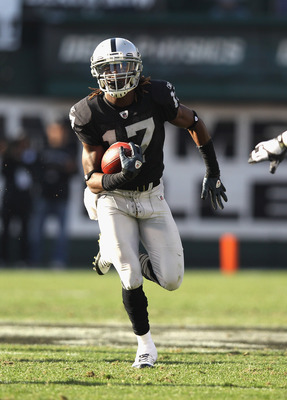 Ezra Shaw/Getty Images
The only thing holding back Moore from having a superb rookie year was his propensity for getting hurt. That and also playing with a plethora of different quarterbacks also did not help his cause.
Granted he is healthy, Moore and Carson Palmer should continue developing their rapport as they familiarize themselves with each other after a full off-season together.
Martellus Bennett: New York Giants
Jim McIsaac/Getty Images
Remember how Eli Manning made Kevin Boss and Jake Ballard adequate tight ends in fantasy leagues?
Well, with Bennett, Manning might have his best tight-end target since Jeremy Shockey left town.
Buried behind Jason Witten, Bennett never fully developed on his immense potential. At 6-6, 270 pounds, Bennett will be an invaluable target for Manning in the red zone.
Besides, the Giants don't have any other great options at tight end, as Ballard and Travis Beckum will be out for a long period of time with injuries and fourth-round draft choice Adrien Robinson will be too inexperienced to cut into Bennett's playing time.
Toby Gerhart: Minnesota Vikings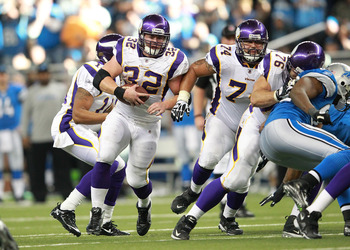 Leon Halip/Getty Images
So how much faith do you have in Adrian Peterson's ability to stay healthy for a good portion of the 2012 season?
If you ask me, a player who tore multiple ligaments in game played not more than five months ago will have a long way to go before fully regaining his explosiveness.
Whether it is blind faith that Peterson will get back to full health or his proven track record and work ethic, in any event, backup Toby Gerhart will still fall on draft day.
Gerhart has shown he can succeed if given enough carries and it wouldn't be a shock if Gerhart played in more games than Peterson does in 2012.
If you're a Peterson fan, owner or believer, at least handcuff Gerhart with him.
Golden Tate: Seattle Seahawks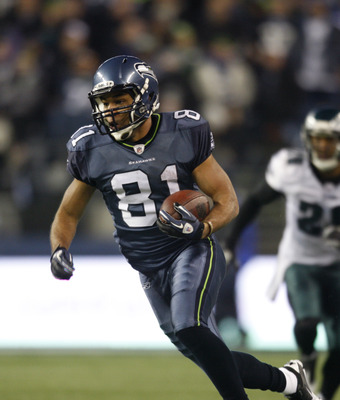 Jay Drowns/Getty Images
Combining a strong surge to end the 2011 season and with Matt Flynn set to hook up with him, Golden Tate should take the next step in his game and elevate his value in 2012.
Tate has all the natural tools to succeed in this league, and it's only a matter of time before he taps his vast potential.
Don't let this sleeper fall through the cracks.
Greg Little: Cleveland Browns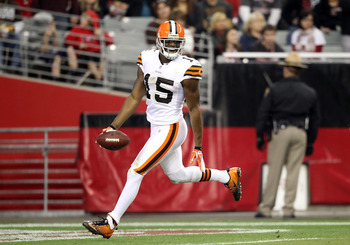 Christian Petersen/Getty Images
Little is another young receiver who has limitless potential.
Even though he had subpar quarterback play (Colt McCoy) all of last year, maybe the change to rookie quarterback Brandon Weeden (if the Browns go that route) will boost Little's value.
Little showed glimpses of greatness this past year and with a year of experience under his belt, expect Little to improve a great deal in 2012.
Lance Kendricks: St. Louis Rams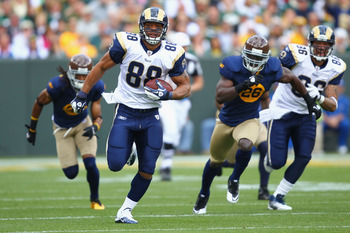 Dilip Vishwanat/Getty Images
With Sam Bradford missing a lot of time (or just playing hurt), he and Kendricks didn't develop the chemistry a lot of people had hoped for prior to last season.
But with the two of them being back at full health, expect Bradford to lean on the big, athletic Kendricks in the red zone.
The former second-round draft choice has all the talent in the world, and a rebound season is not out of the realm of possibility.
Follow me on Twitter @Stacdemon
Keep Reading