NFL Trade Speculation: 5 Win-Win Trades That Should Happen Before the Season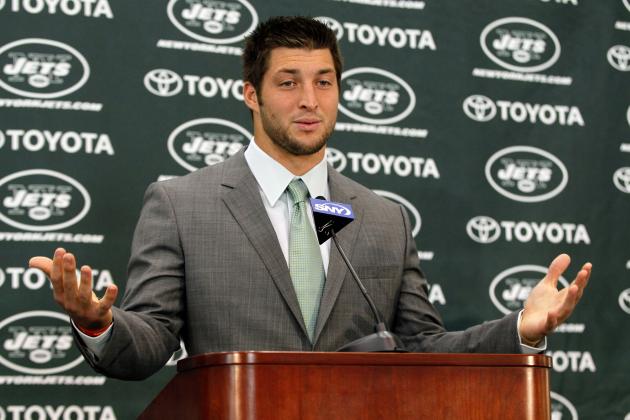 Mike Stobe/Getty Images

If your favorite team is looking to fill some holes on its roster, about the only way to go is a trade.
The NFL draft has come and gone, while the free-agent list is full of hangers-on (Donovan McNabb and Terrell Owens) and injury risks (Braylon Edwards).

So, is it time for your favorite squad to make a deal?
Here are five trades that would benefit all parties involved.
Begin Slideshow

»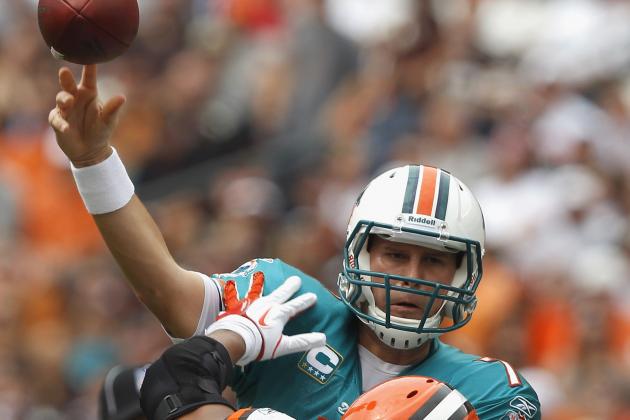 Matt Sullivan/Getty Images

Call this one a re-do. The Jacksonville Jaguars have twice flirted with the idea of Tim Tebow.
Arguably, there is no team in football that could use the jersey and ticket sales associated with The Man, The Myth, The Tebow more than the Jaguars, who have been synonymous with television blackouts.
The only reason the New York Jets acquired Tebow was (supposedly) to push QB Mark Sanchez to work as he never has before. Putting him on the same team as Chad Henne, familiar with the Tony Sparano offense, would achieve that same effect.
So let the little guys drive up some much-needed ticket sales, and let the Jets get rid of a media circus they certainly do not need.
It will never happen, especially not this offseason. But in some ways, this trade makes perfect sense.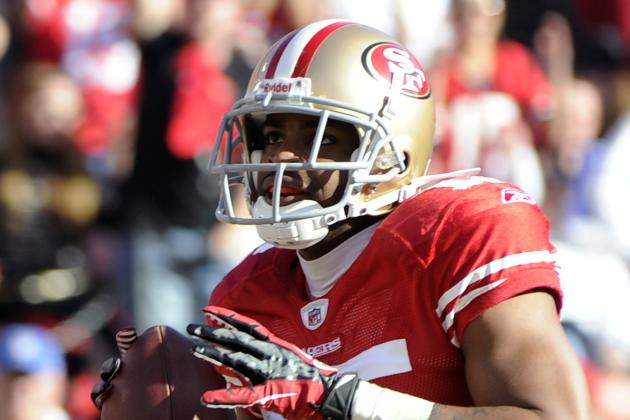 Thearon W. Henderson/Getty Images

Michael Crabtree has not exactly been a bust in his three seasons with the San Francisco 49ers.
But with a career high of just 72 catches, he has not been worth the 10th overall pick the team used to get him.
With the acquisitions of Randy Moss, Mario Manningham and first-round pick A.J. Jenkins, the 49ers seem to be screaming that Crabtree is no longer their desired primary receiver.
Sometimes, players just need a fresh start, and the Cleveland Browns need somebody (anybody) that can make a play through the air.
Wide receiver was arguably Cleveland's greatest position of needed headed into the draft, and yet the Browns failed to select one until the fourth round.
At this point, Cleveland could probably get Crabtree for a selection in that range in next year's draft.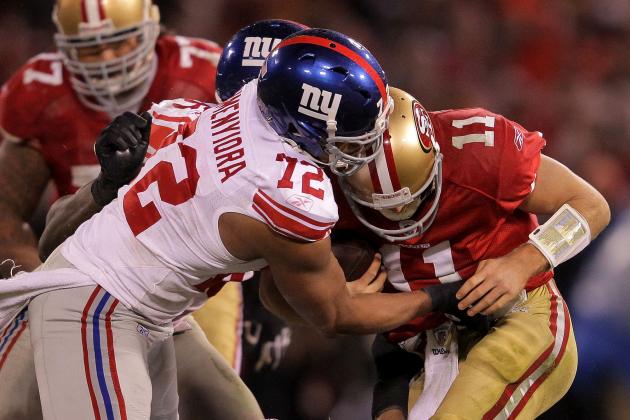 Doug Pensinger/Getty Images

The New York Jets entered the NFL draft with needs along the defensive line. They helped solidify it with the selection of Quinton Coples with the 16th overall pick.
The New York Giants and Osi Umenyiora have long been at odds over the pass-rusher's contract status. If the G-Men decide they cannot come to an agreement, they could easily decide to move Umenyiora.
The Giants have plenty of depth at the position, with fellow studs Justin Tuck and Jason Pierre-Paul chasing opposing quarterbacks.
Umenyiora presumably likes New York and should be open to a trade to the other team in town.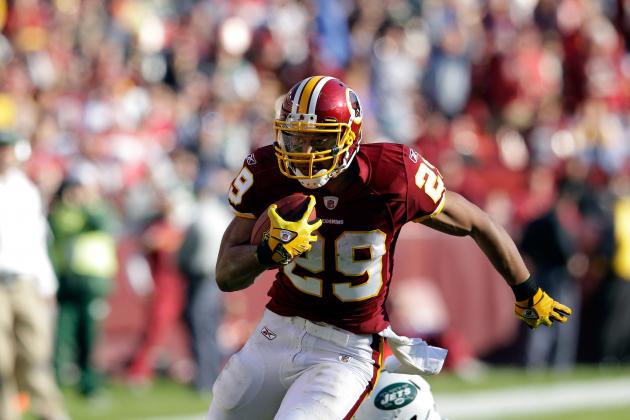 Rob Carr/Getty Images

The Pittsburgh Steelers are very thin at running back, and the Washington Redskins seem to be hogging them all.
Washington returns three rushers who ran for over 100 yards in a game last season. The Redskins also re-signed Tim Hightower, the team's starting back before he went down with a knee injury.
The Steelers enter the season without a proven rusher. Isaac Redman has looked good in spot duty, but even if he works out, they have little depth at the position.
The Redskins gave up a boatload of picks to select Robert Griffin III and should listen to any team that comes asking for one of their backs in exchange for future selections.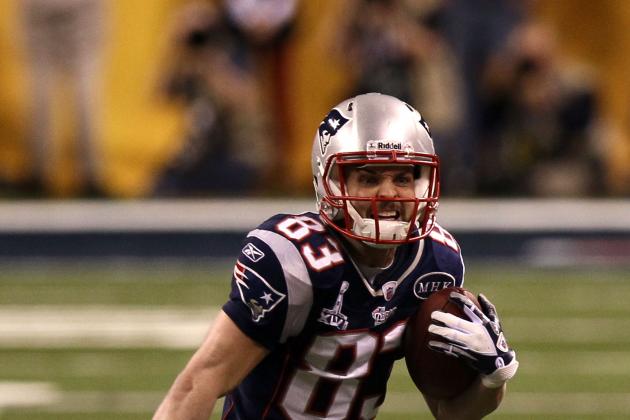 Win McNamee/Getty Images

Wes Welker announced via Twitter that he signed a franchise tender on Tuesday, but it seems to be a temporary fix at best.
The St. Louis Rams have helped their pitiful receiving corps some in the offseason, but it is still hardly a position of strength.
There are few receivers that would serve as a better safety outlet for young Sam Bradford than the scrappy Welker, known across the league as a precise route-runner.
The Patriots brought in Donte Stallworth and Brandon Lloyd to help stretch the field and have an apparent Welker clone in Julian Edelman.
The Patriots are known for stock-piling picks, and if the Rams are willing to give up the goods, this trade would work out for all parties involved.
Alexander is a featured columnist for bleacherreport.com. You can follow Alexander on Twitter @thesportsdude7 or become a fan on his Bleacher Report profile.